Memorial day sale, today through Monday 26th.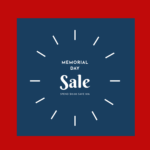 We just released our American Flag soap and thought it would be the perfect time to do a flash sale.
Spend $10.00 or more and Save 10% off your entire order during our Memorial Day sale. PLUS as always we offer free shipping on orders over $35.00
As we take time to remember and honor our fallen heroes of the past, we are looking forward to our independence day, to celebrate the freedoms that they fought so valiantly for. I come from a long line of service men and I am extremely grateful to live in a free America. I honor the sacrifice that our service men and women make and pray for the families of those who were lost.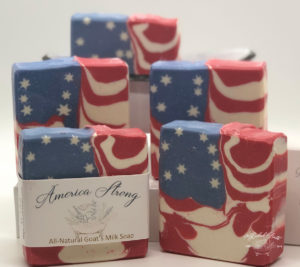 May you find time to remember the fallen during your Memorial Day activities. Be safe and stay well during these uncertain times. As things begin to open back up across this great country I pray for safety for all.
You can find our new American Flag Soap here
And you can view the making of video on YouTube here. We are new to YouTube and this video has a few editing oops. 🙂 I hope that does not deter you from subscribing and liking our channel.