Fathers day sale
Fathers day is coming! What better way to celebrate dad than to give him the products to pamper his skin and hair.

We hand make all our products in small batches to ensure that you get the very best. Our goats milk soap is gentle on sensitive skin and leaves it smooth and soft. So whether you have a bearded man or one who shaves we have the perfect fathers day gifts for him.
Save 15% off all products now through the end of June with coupon code "FATHERS15" so head on over to the store and grab some awesome skin care for dad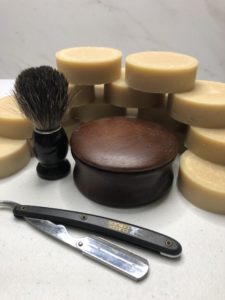 We love to connect with our customers. Therefore we are very active on social media, and encourage you to follow us on your favorite platform. We can be found on Facebook, Instagram, Twitter, YouTube, TikTok, and Pinterest, @theherbalbath and LinkedIn @lorrie-vaughn-wilbanks. On these various accounts you can view full length videos,(on the herbal bath YouTube channel) video shorts, chat with us live, see behind the scenes, and more. So head on over to your favorite social media hang out and join in the conversations. See you there!
Don't forget to join our newsletter.