Our program
The Herbal Bath features handcrafted soaps and other high quality natural beauty products. We use locally sourced goat's milk for our soaps, naturally grown and/or organic herbs, and high quality essential oils to create a wide range of skin care and beauty products that are safe for the whole family. All of The Herbal Bath, created products are available for our wholesale program. We are also happy to accommodate special requests for products or fragrances that may not be currently available on the web site.
Create a Herbal Bath wholesale account
Step 1.
To set up your wholesale account, visit our account page here, and create an account with the herbal bath.
Step 2.
Click here to send an email to the herbal bath and attach your sales and use tax forms.
Once we receive your tax information we will convert your account from a regular shopping account to a wholesale account. You will then be able to login and shop with our wholesale pricing option.
Herbal Bath Wholesale Policies
Opening order of $100.00, reorder minimum of $50.00.
Pay with credit card upon completion of order
Shipping will be calculated during checkout. Orders over $35.00 ship for free. You may choose the local pickup option. (if you are local to Savannah TN)
We normally ship orders within 3-5 business days. If you purchase a large soap order, the order could be subject to delays depending on stock available at time of order.
Wholesale Returns
if an item reaches you in damaged condition, I will exchange the product or refund the herbal bath wholesale purchase price upon return of the damaged item. Please contact me within 5 days of receipt of items to undertake any returns.
Other information
Tax ID must be presented before your account can be converted to a wholesale account.
All natural soap bars are 3.5″x 2.5″ x 1″ are a cream color and come in a white box with the herbal bath logo and ingredient information. bars weigh an average of 3.75 oz
Specialty soaps vary according to style, product information is always listed in the product description on the web site.
Products are made by hand using natural ingredients. Please note there will be slight color differences in finished products.
Seasonal scents will be made available on a limited basis.
Prices do not include shipping which is the responsibility of the purchaser.
Products may be picked up to avoid shipping charges.
If you have any questions please feel free to email us. We are happy to create custom products and work with your individual needs.
You may download a copy of our full color line sheet here.
Thank you for inquiring about a Herbal Bath wholesale account. We look forward to working with you!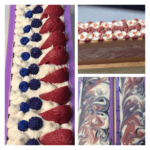 We love to connect with our customers. Therefore we are very active on social media, and encourage you to follow us on your favorite platform. We can be found on Facebook, Instagram, Twitter, YouTube, TikTok, and Pinterest, @theherbalbath and LinkedIn @lorrie-vaughn-wilbanks. On these various accounts you can view full length videos,(on the herbal bath youtube channel) video shorts, chat with us live, see behind the scenes, and more. So head on over to your favorite social media hang out and join in the conversations. See you there!
before you go….don't forget to subscribe to our newsletter for shop updates and member only deals.