Pet Shampoo
We believe that our fur babies deserve the very best. And after several years of using store bought pet shampoo, that dried out our yorkies skin. I decided it was time for a change and began working on a formulas just for her. And, thus was barn our pet shampoo. Made with with raw honey, and oat milk, with our without essential oil fragrance added. These two powerhouse ingredients have amazing properties to sooth, dry itchy skin. And best of all shampoo bars are eco friendly.  These bars are as easy to use as petting your baby. Rub them down, then rinse them off.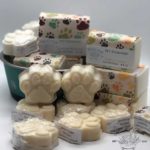 Need a human body shampoo? Or looking for a gift from someone else?  Check out our other products here
We love to connect with our customers. Therefore we are very active on social media, and encourage you to follow us on your favorite platform. We can be found on Facebook, Instagram, Twitter, YouTube, TikTok, and Pinterest, @theherbalbath and LinkedIn @lorrie-vaughn-wilbanks. On these various accounts you can view full length videos,(on the herbal bath youtube channel) video shorts, chat with us live, see behind the scenes, and more. So head on over to your favorite social media hang out and join in the conversations. See you there!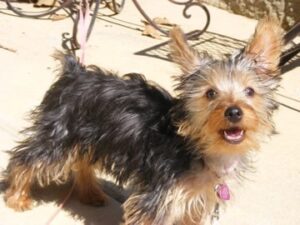 This page dedicated to our beloved cookie. RIP sweet girl, you are dearly missed.