If you reached this page, but have not yet signed up, then subscribe here!
Welcome to The Herbal Bath tribe. This should receive an email message to confirm your subscription to our newsletter. We are very glad you are here!
---
Thank you for signing up for The Herbal Bath newsletter. If you are here, then you have decided to kiss those chemical laden products goodbye, and give your skin the loving nourishment that it deserves. We are so glad that you are part of our tribe. Check your email for an exclusive coupon code to use on your next order as our way of saying welcome to The Herbal Bath family!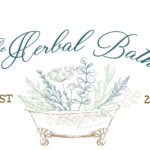 The herbal Bath combines herbs and essential oils into everyday products to bring you affordable, natural, and clean alternatives to the chemical laden bath and body products being sold today. We use high quality natural ingredients and take great pride in creating products that are healthy and good for you, your skin and your overall health. Our products are safe for children and practical for the whole family to use every day.
We look forward to sharing positive stories, recipes and special offers that are exclusive to our tribe members. We invite you to share with your friends and encourage them to join our tribe.
We are glad you are here!
To join in more fun conversations check out our facebook group here
Or you can start shopping the deals here.