Artisan Goat Milk Soaps and Herbal Infused Skincare
The herbal Bath takes great pride in creating artisan goat milk soaps and skincare that has been infused with herbal goodness.. Our products are healthy and good for you, your skin and your overall health. Our herbal bath and beauty products are safe and practical for the whole family to use every day. We combine herbs, essential oils, and other natural ingredients into everyday products to bring you clean, plant powered alternatives to the chemical laden products being sold today.
 Fall Soaps are now live in the store!
We brought back some of your favorites and added a few new ones. Be sure to check them all out.
Product successfully added to your cart.
View Cart
Product successfully added to your cart.
View Cart
Successfully Added to your Shopping Cart

Successfully Added to your Shopping Cart

Successfully Added to your Shopping Cart

Successfully Added to your Shopping Cart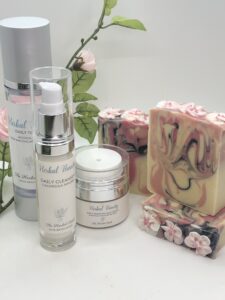 Let us know if you have any questions about our herbal bath products or services. You can contact us from the Contact Page here. We look forward to hearing from you and serving all your needs. Wholesale options are available. Learn more about our wholesale program here