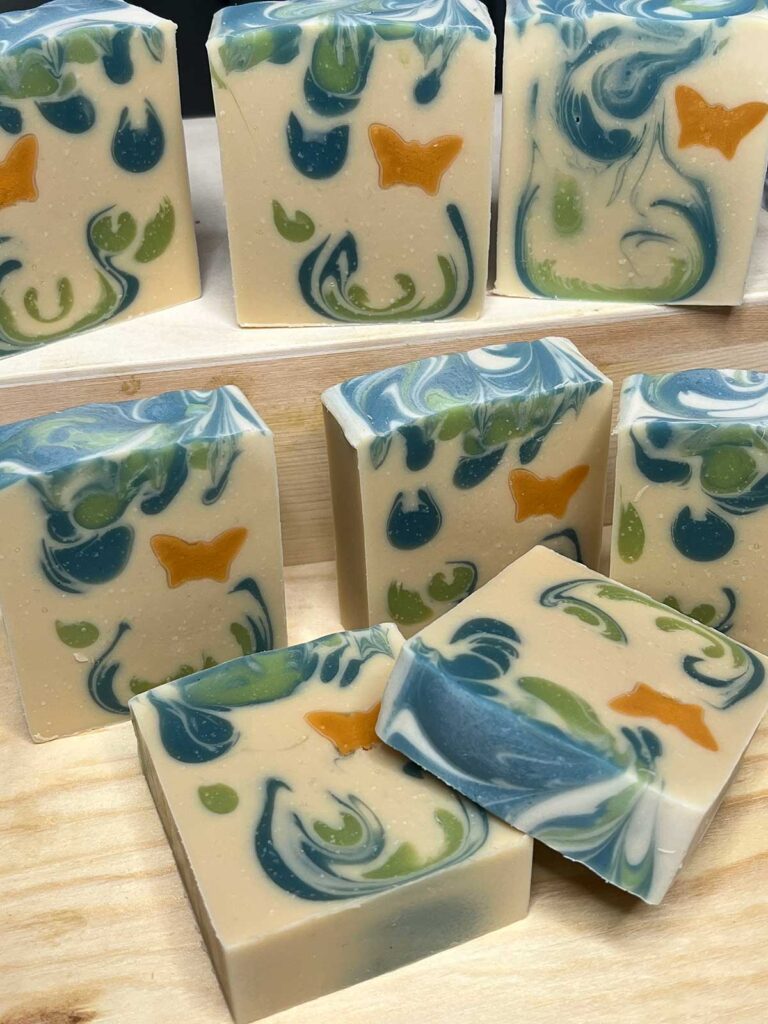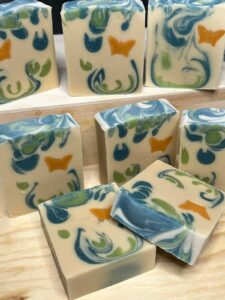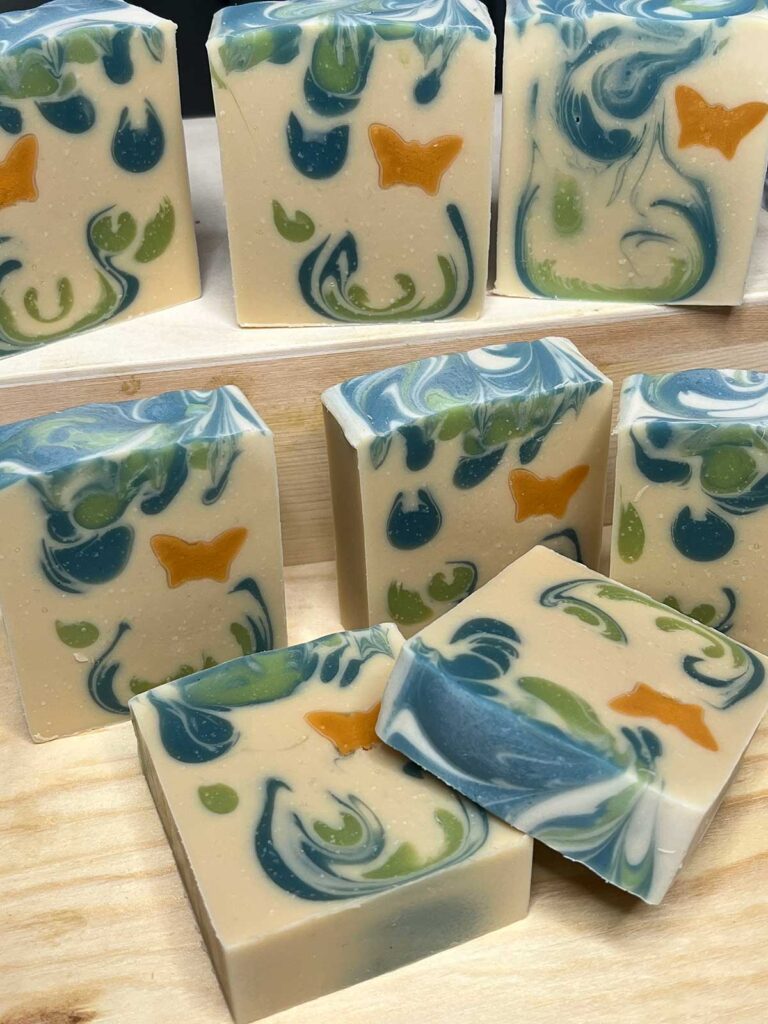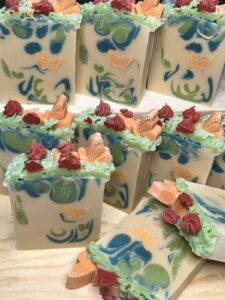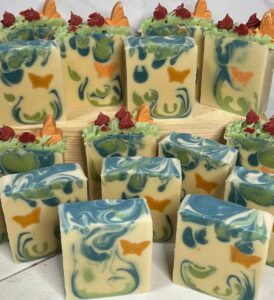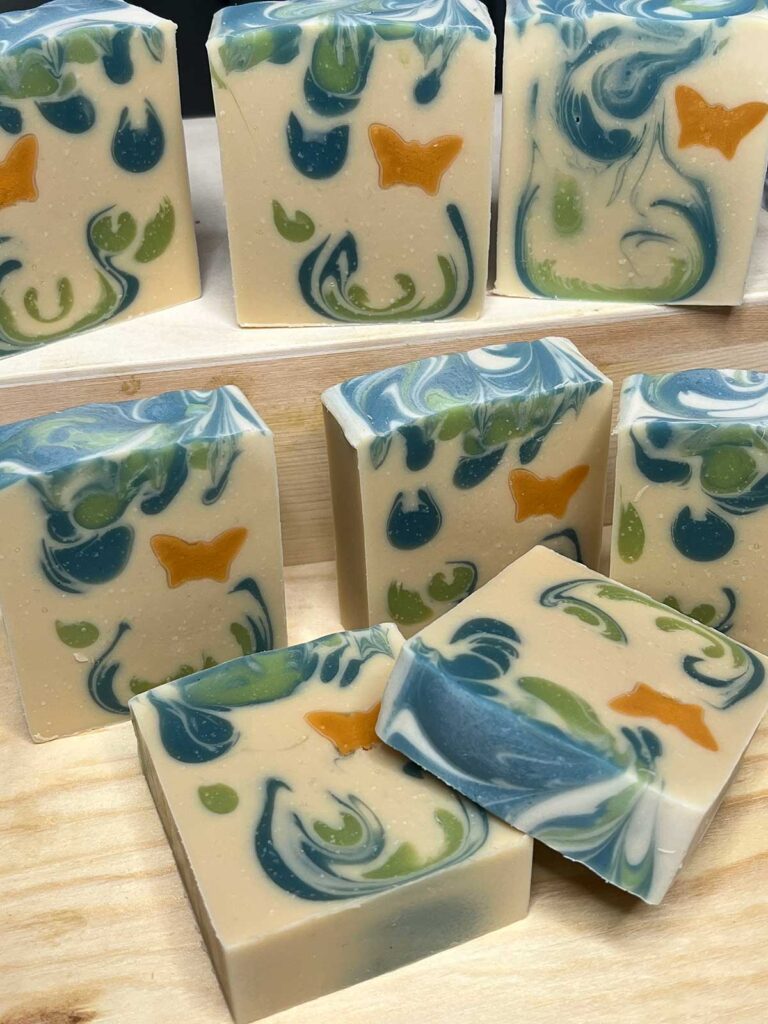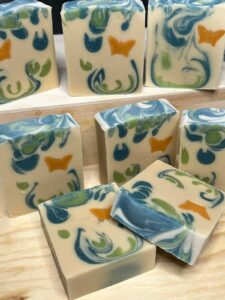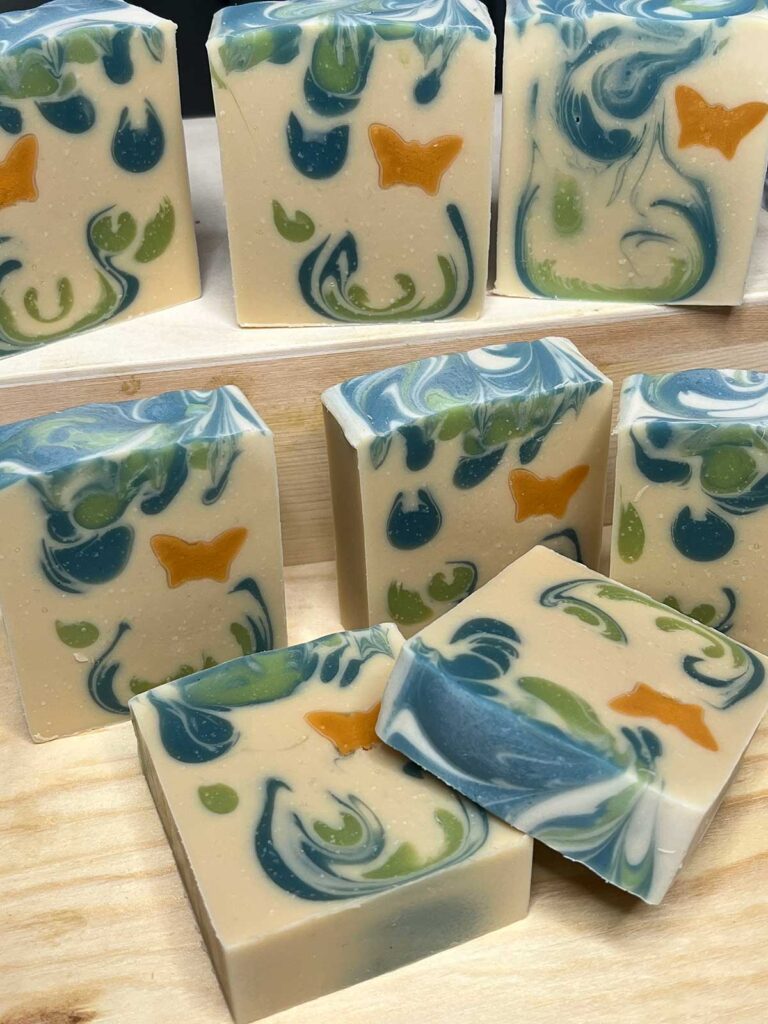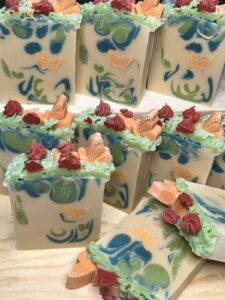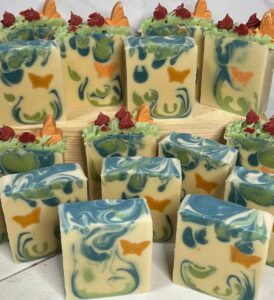 A one-time price of
$7.00
will be added to your order.
Description
Specifications
Butterfly Garden Soap
Imagine yourself walking through a meadow on a warm spring day with scents of fresh grass and wildflowers surrounding you. This fragrance smells just like that! Clean, fresh, floral and slightly herbal. 
NEW for this season - a plain top version $7.00
We have combined sky blues and grass greens in a creamy base.
The piped versions is Topped with a green leaf pipping and red rosettes, and adorned with a small orange butterfly mini soap. $8.00
Fragrance top notes of black tea, tangerine, cyclamen and banana leaf blend into middle notes of orchid and French mimosa and finish off with bottom notes of coconut milk and musk. Compare to Bath and Body Works® brand Butterfly Flower™
ingredients: coconut oil, olive oil, fresh goats milk, sweet almond oil, avocado oil, jojoba oil. mica powders for color and butterfly garden fragrance oil.
4" tall 3" wide and 1" thick 5.25 oz 
plain top 3.5" tall 3" wide 1" thick apr 4.50 oz
All of our soaps are wrapped in a bio-degradable shrink wrap
Handmade bar
color and styles will vary from bar to bar
apx 4.25-5.25 ounces
wrapped in bio-degradable shrink wrap