Fall Soaps are here!
We have added 11 new fall themed soaps to our line up this season. Our fall soap release includes favorites such as pumpkin spice, Apple Vanilla Cinnamon, Hickory and Suede, plus many others. We also added a new salt bar to the line up, for full body exfoliating. This has been our largest single release to date.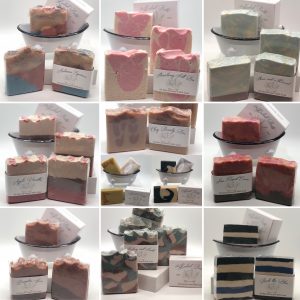 All of our Fall Soaps, are created with 100% fresh goats milk, straight off the farm, for all the vitamin and mineral goodness that it has to offer. Goat's milk is rich in vitamin A, B1, B6, B12 and contains nourishing minerals like zinc, iron, and selenium. What do all of these vitamins and minerals do for your skin? Combined with alpha hydroxy acids and linoleic acids, that are also found in goats milk, they work to remove old skin cells and generate new ones. This creates soft, radiant, beautiful skin helping you look younger.
So what are you waiting for? Grab yourself a bar, or two, or ten from our Fall Soap Release Now! They won't last long.
Did I mention that these soaps make great gifts for the holidays too?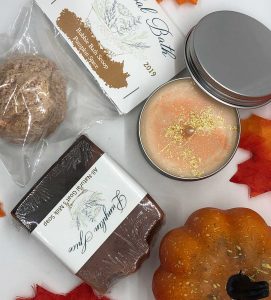 If you are interested in behind the scenes action, check out our YouTube Channel. We have new videos every Saturday.
Feel free to contact us with any questions about our products. We do accept custom order request for a whole loaf of soap. And we have a wholesale program for business owners that would like to sell our Fall Soap line, or others.