Here you will find a short list of essential oils and their benefits that we use for our products. We have an extensive collection of oils, this list just contains some of the most popular.
Lavender oil: Lavender has a warm, sweet fragrance and is commonly used for its calming and comforting qualities. This oil is perfect for aromatherapy, relaxation and massage. We use lavender in our products to promote relaxation, and emotional comfort for your everyday bath and beauty routine.
Tea tree Oil: Tea Tree oil, also k1nown as melaleuca oil, is an essential oil with a fresh camphoric odor. It is taken from the leaves of the Melaleuca plant, and is commonly used as a skin remedy. You may find this oil in our bath products to promote healthy skin and fight bacteria.
Peppermint essential oil: Peppermint oil gives a cooling sensation and has a soothing effect on the body, which can relieve sore muscles and chapped lips when used topically. Peppermint is a hybrid species of spearmint and water mint that we like to use in our lip balms for protection against the elements and in our bath products to sooth sore muscles, and lift the spirits.
Orange Oil: Orange is known to creates a happy, relaxed feeling, and works as a mood lifter for those who suffer from depression or anxiety. Orange oil also has antiseptic, anti-inflammatory, and aphrodisiac properties. The many benefits packed into this natural oil derived from orange peels makes it an essential ingredient for most of our products.
Eucalyptus oil: Eucalyptus has long been used for anything regarding the respiratory system, deodorizing and more. Created from the eucalyptus plant it carries a camphorous, sweet, and slightly fruity fragrance. Aromatically, it has been known to have some psychological benefits of increasing one's sense of wellness, or desire to be well. We use this in our bath and shower products to promote healthy respiratory functions, and in our lip balms to assist in healing dry and chapped lips.
Lemongrass: lemongrass oil's refreshing scent makes it a valuable aromatherapy oil. Its has a clean and calming aroma that aids in relieving stress, anxiety, irritability, and insomnia. Lemongrass oil can also help relax and tone your muscles, as well as relieve muscle pain, rheumatism, period cramps, stomachache, toothache, migraines, and headaches. This oil is added to most of our bath products for all of the great benefits listed.
Jasmine: jasmine is a highly sought after oil. Jasmine's historic use goes back centuries and has been known to offer great benefits with many of these symptoms and issues; Confidence, depression, energy, fertility, libido, menstrual pain, muscle spasm and sprains, nervousness, optimism, lactation, respiration problems, skin care, tension, vitality. You may find this wonderful oil blended with other or as a stand alone oil in may of our bath spa products.
Patchouli: Patchouli essential Oil is a remarkably versatile oil, despite having a somewhat earthy and woody fragrance. We use Patchouli Oil in skin care applications, but it can also be used for emotional support in diffuser blends. Patchouli Oil is helpful for most all skin types ranging from dry, cracked skin all the way to helping to regulate oily skin and acne. Emotionally, Patchouli Oil is calming and grounding. We add patchouli to our spa bath and shower products so that you can receive both the inhalation and soothing skin  benefits.
Chamomile: Chamomile essential oil is known to eliminate feelings of sadness, depression, disappointment, and sluggishness while inducing a sort of happy or charged feeling. Even smelling these oils can help a lot in overcoming depression and bringing about a good mood. Chamomile has very good antiseptic and antibiotic properties which do not let infections develop that are typically caused by bacteria and fungi, and can also eliminate infections that are already present. We use Chamomile in our skin care and bath and shower products for an all our sense of well being and relaxation.
Rosemary: Rosemary oil is one of the most popular essential oils for its wide variety of health benefits. It has become more popular over the years as more of its various health benefits have become known. Some benefits include clarity of mind, memory stimulation, Alertness of mind, Improved immune system and respiratory help.
This is just a short list of the oils that we use in our products. More oils and blends are being added all the time. Please check back to see what is new.
These statements have not been approved by the FDA and are for informational purposes only.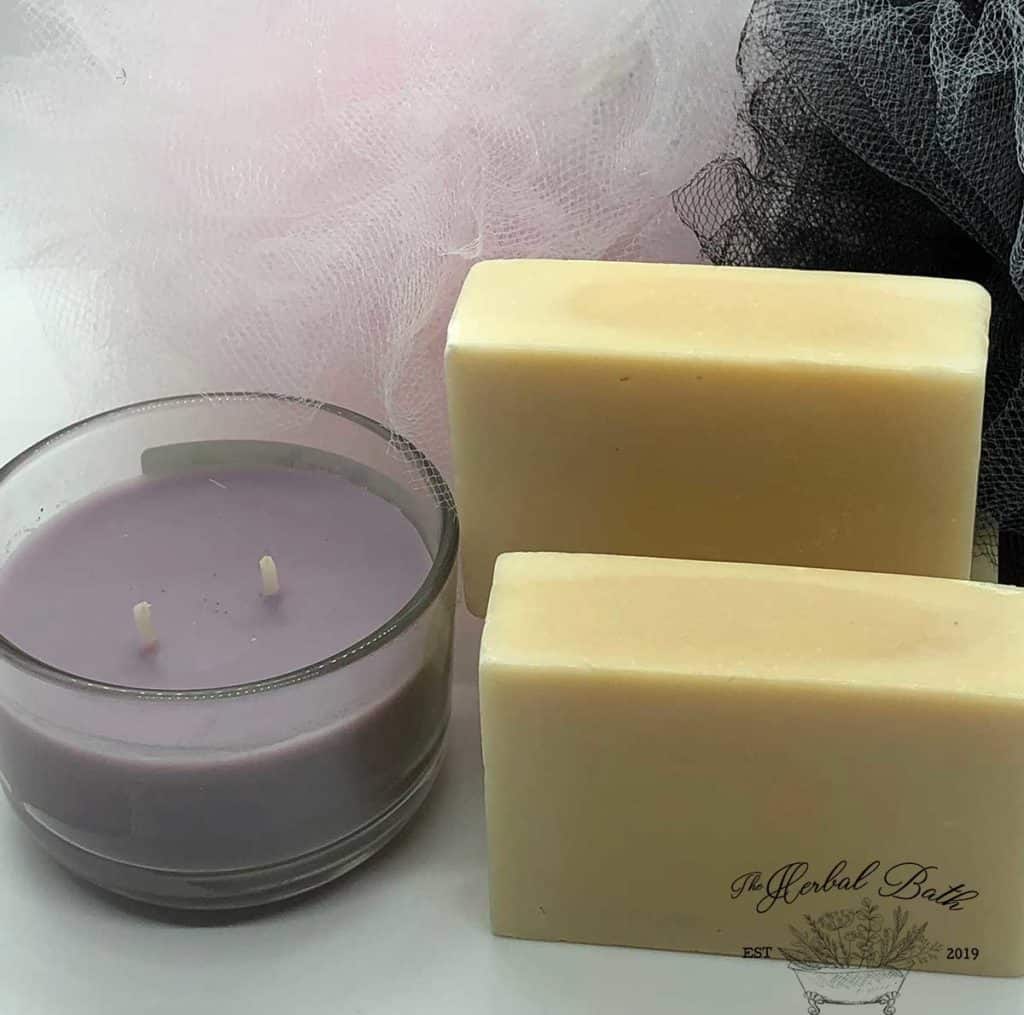 learn more about essential oils and herbs by joining our facebook group here, or start shopping our great products here.