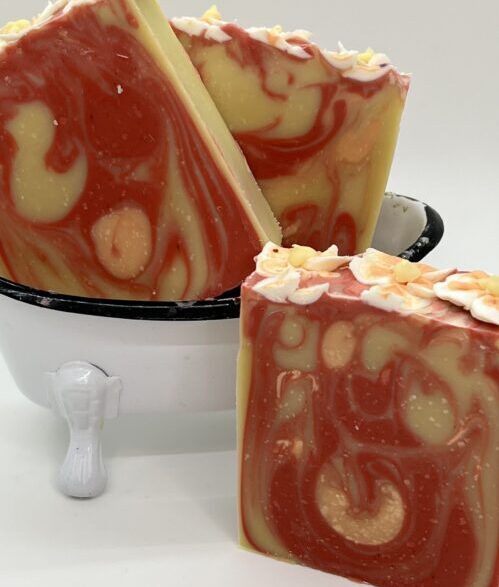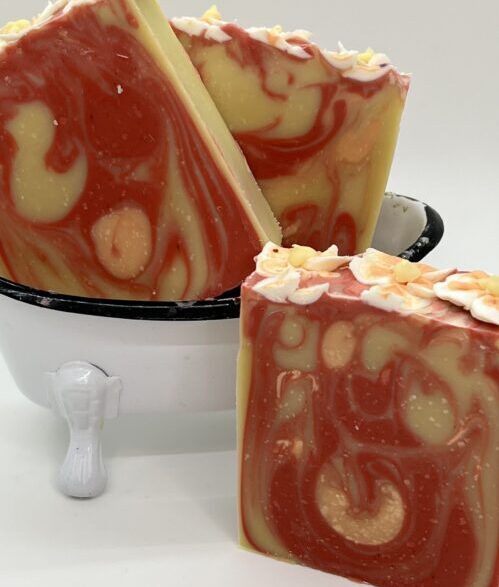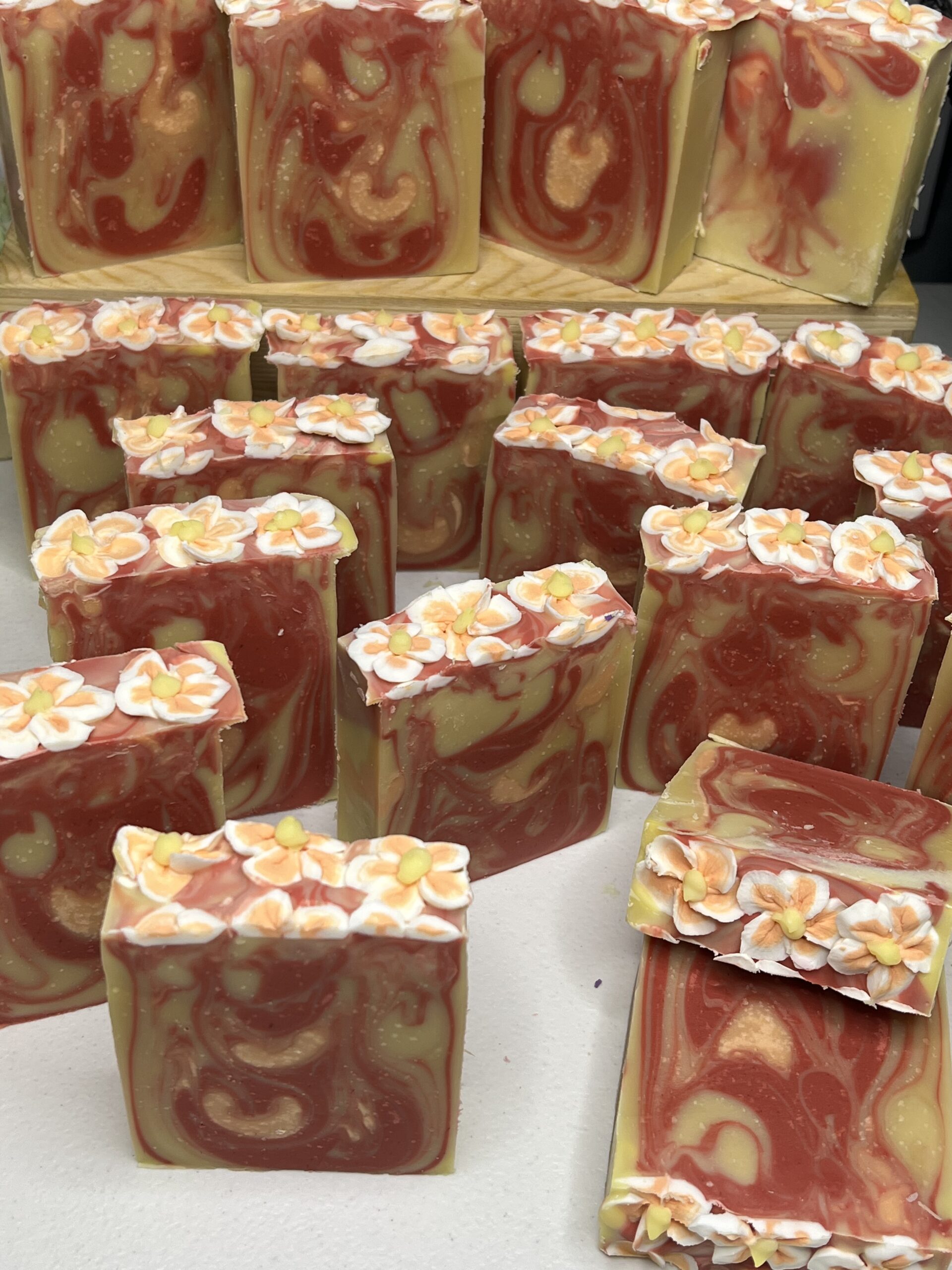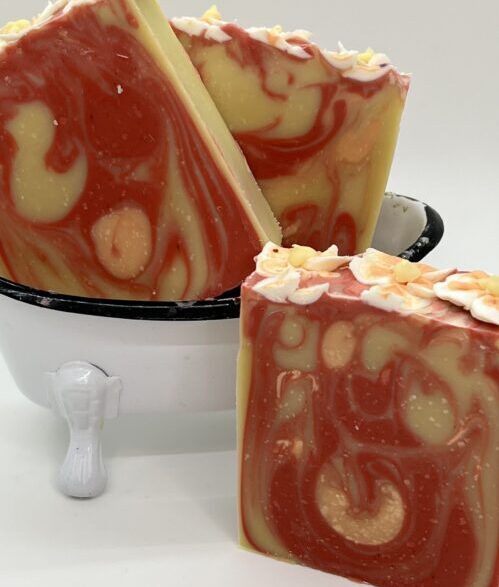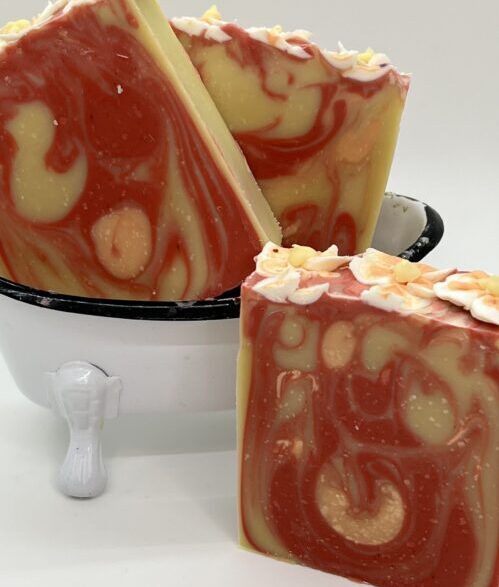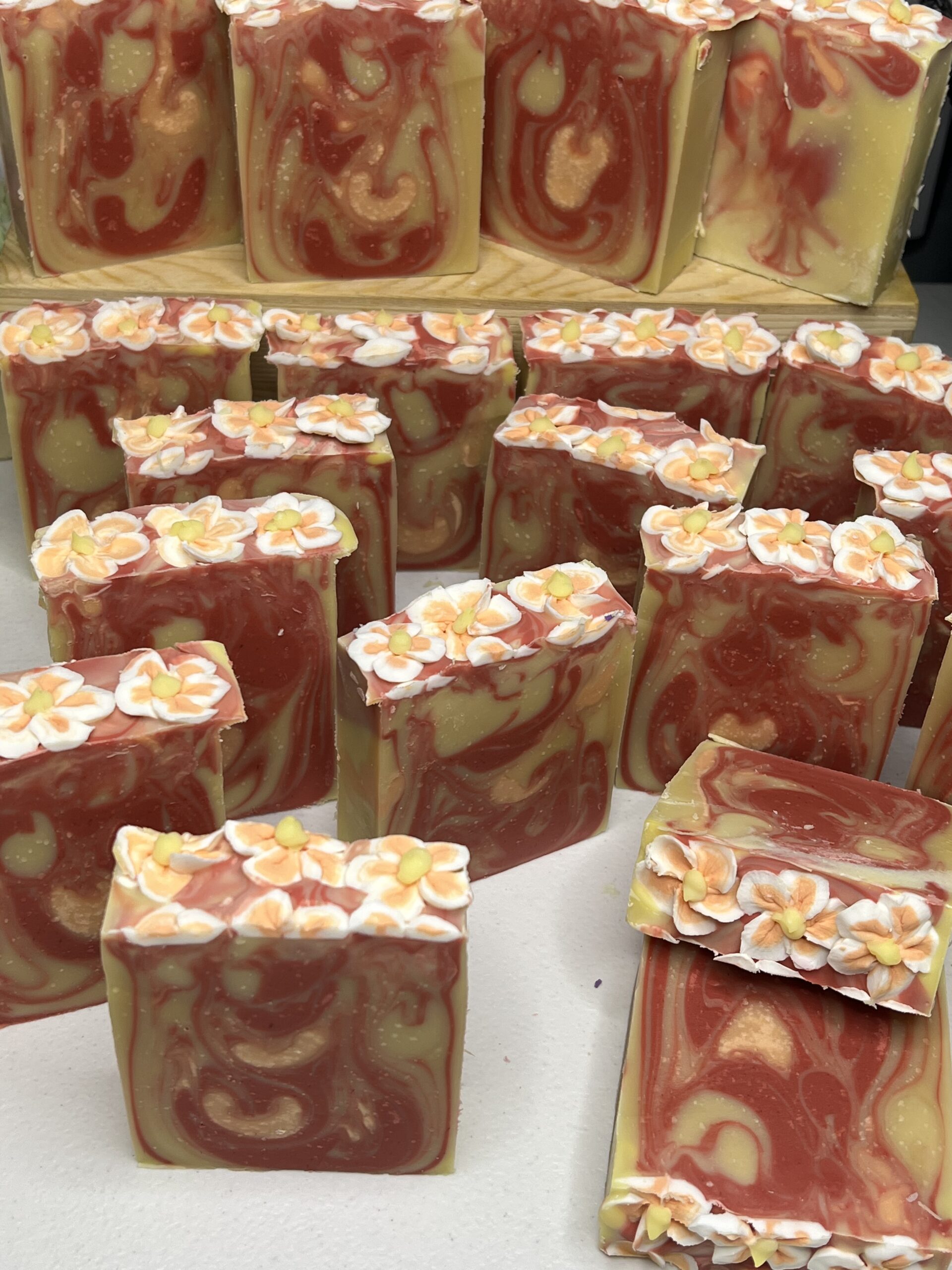 Tropical Plumeria Soap
Exotic flower of Hawaiian Plumeria highlights this fresh, clean and delightful tropical floral fragrance. The aroma of plumeria blooms accented with a touch of jasmine creates the perfect island tropics fragrance.
We have combined bright red and yellow with a hanger swirl technique then added a tropical flower to adorn this beautiful bar.
ingredients: coconut oil, olive oil, fresh goats milk, sweet almond oil, avocado oil, jojoba oil. mica powders for color and butterfly garden fragrance oil. 
3"wide x 3.5"High x 1"thick aprox 4.2oz