Freesia Bubble Bath Scoop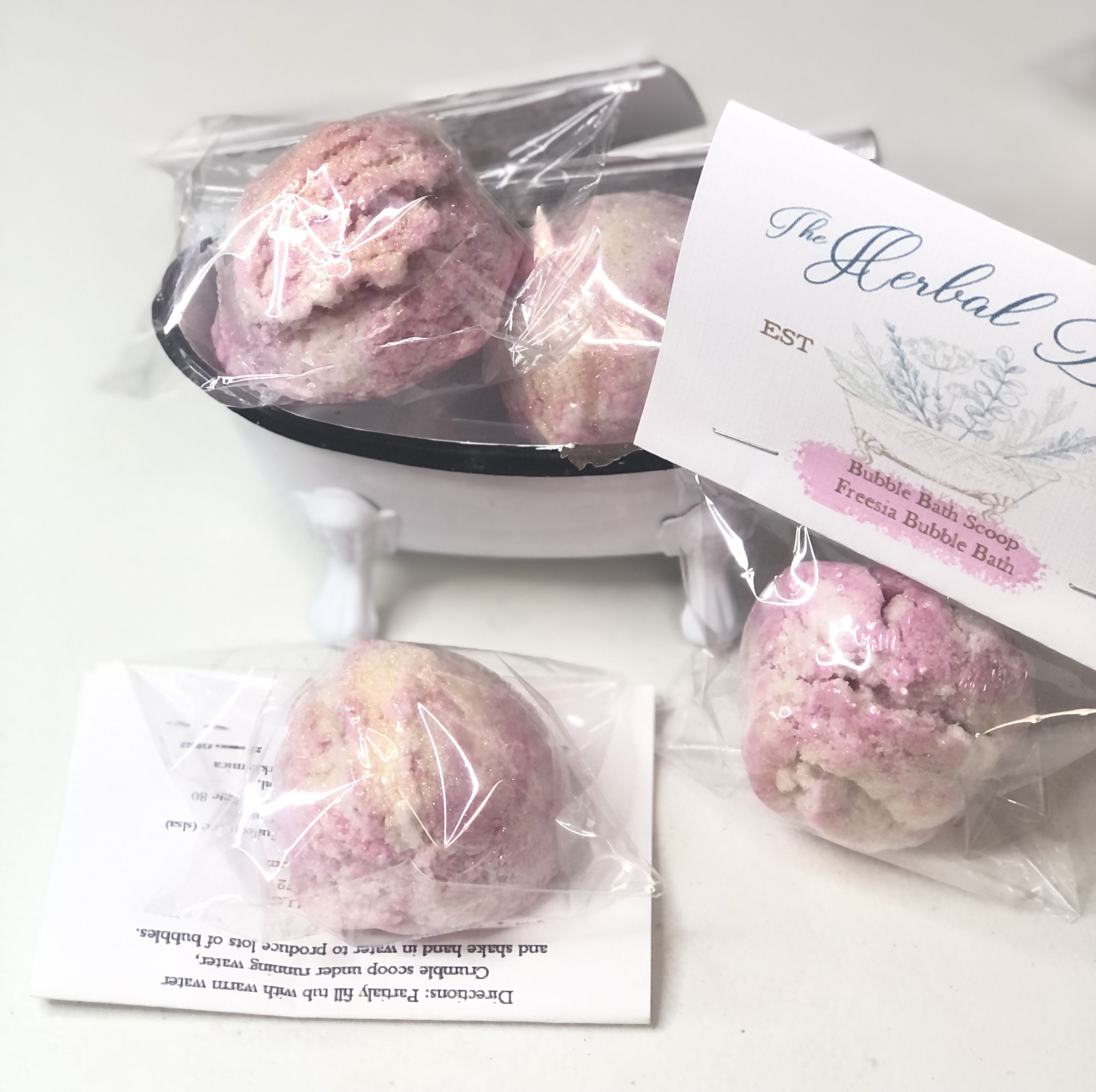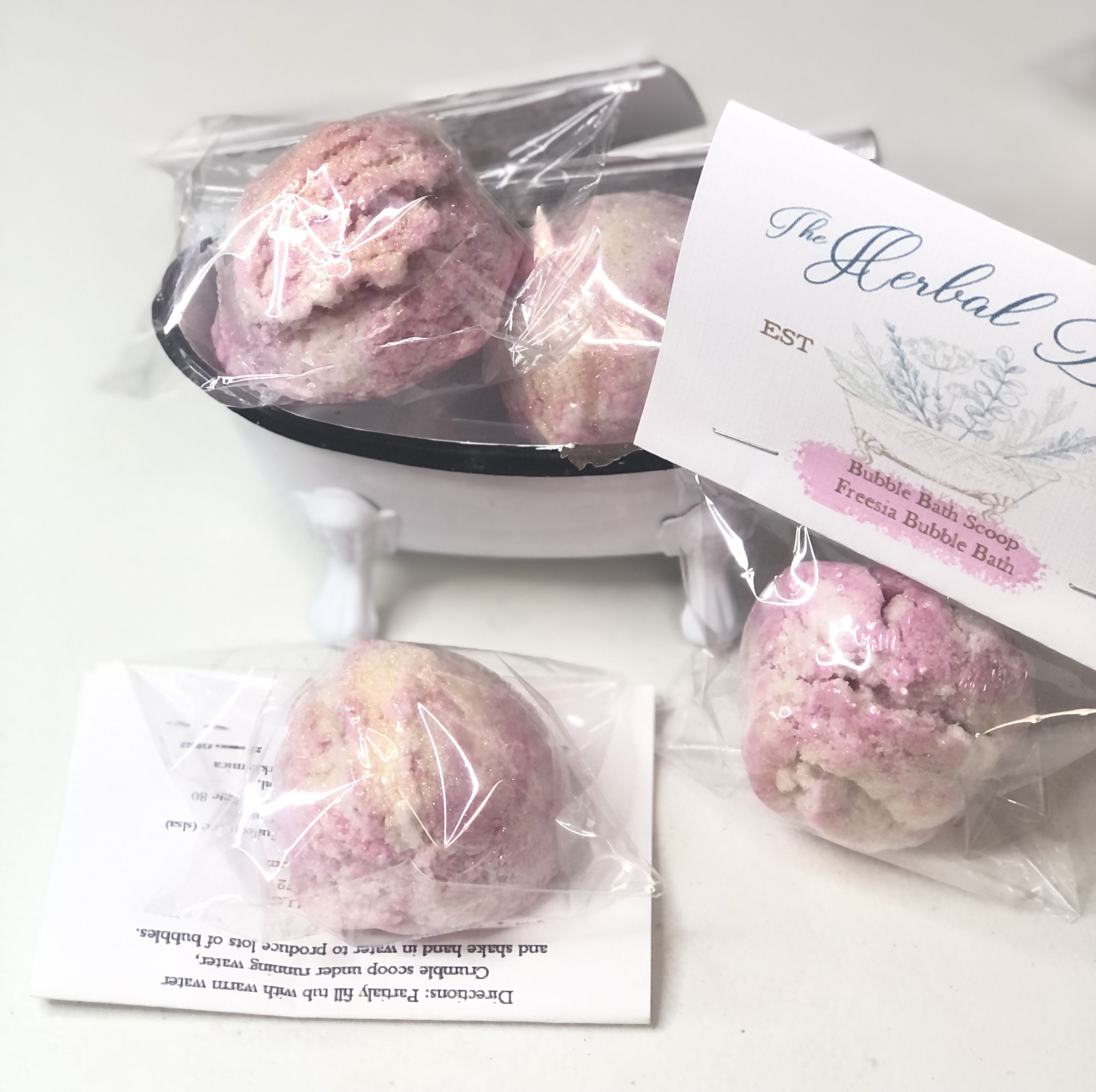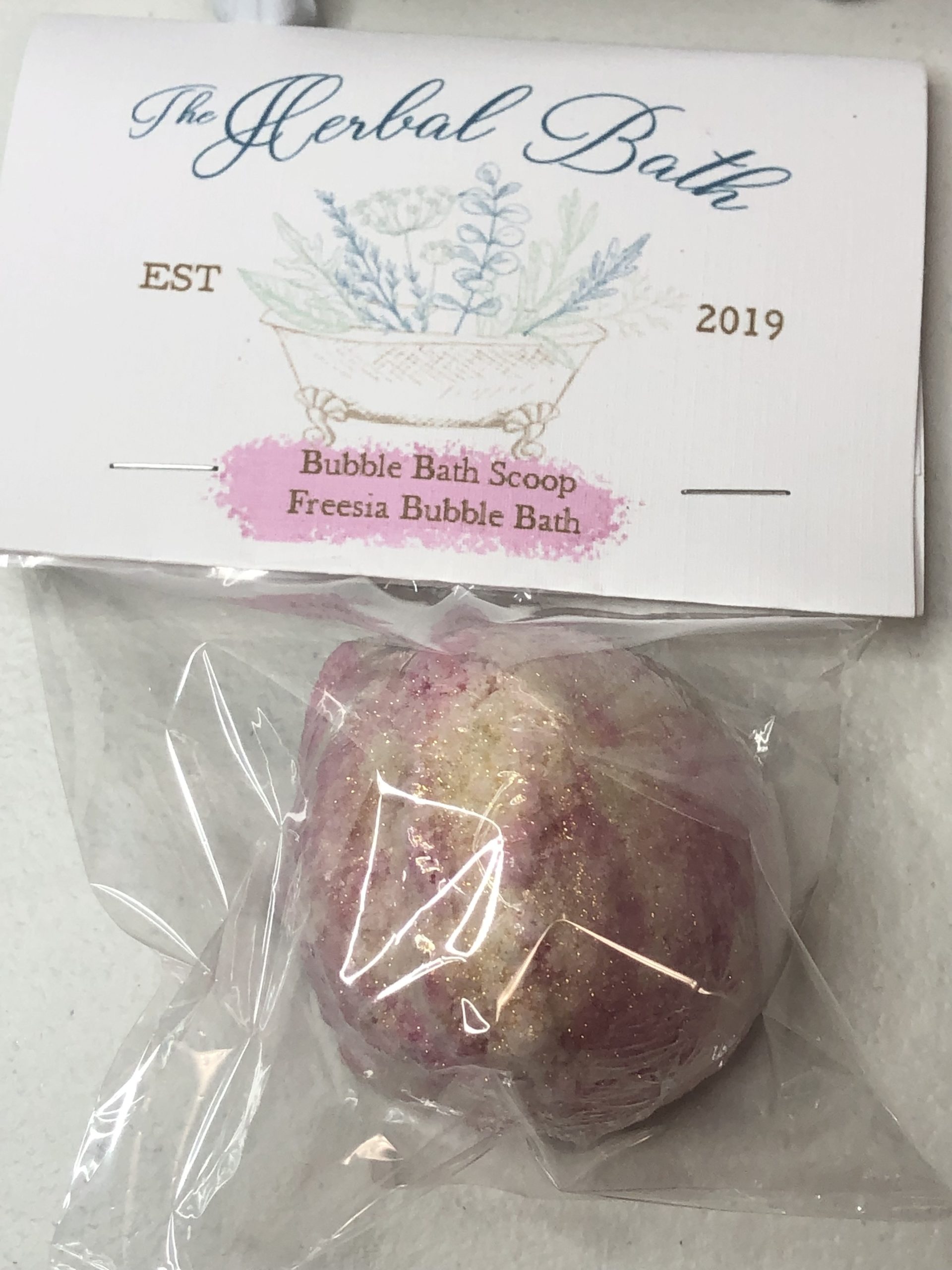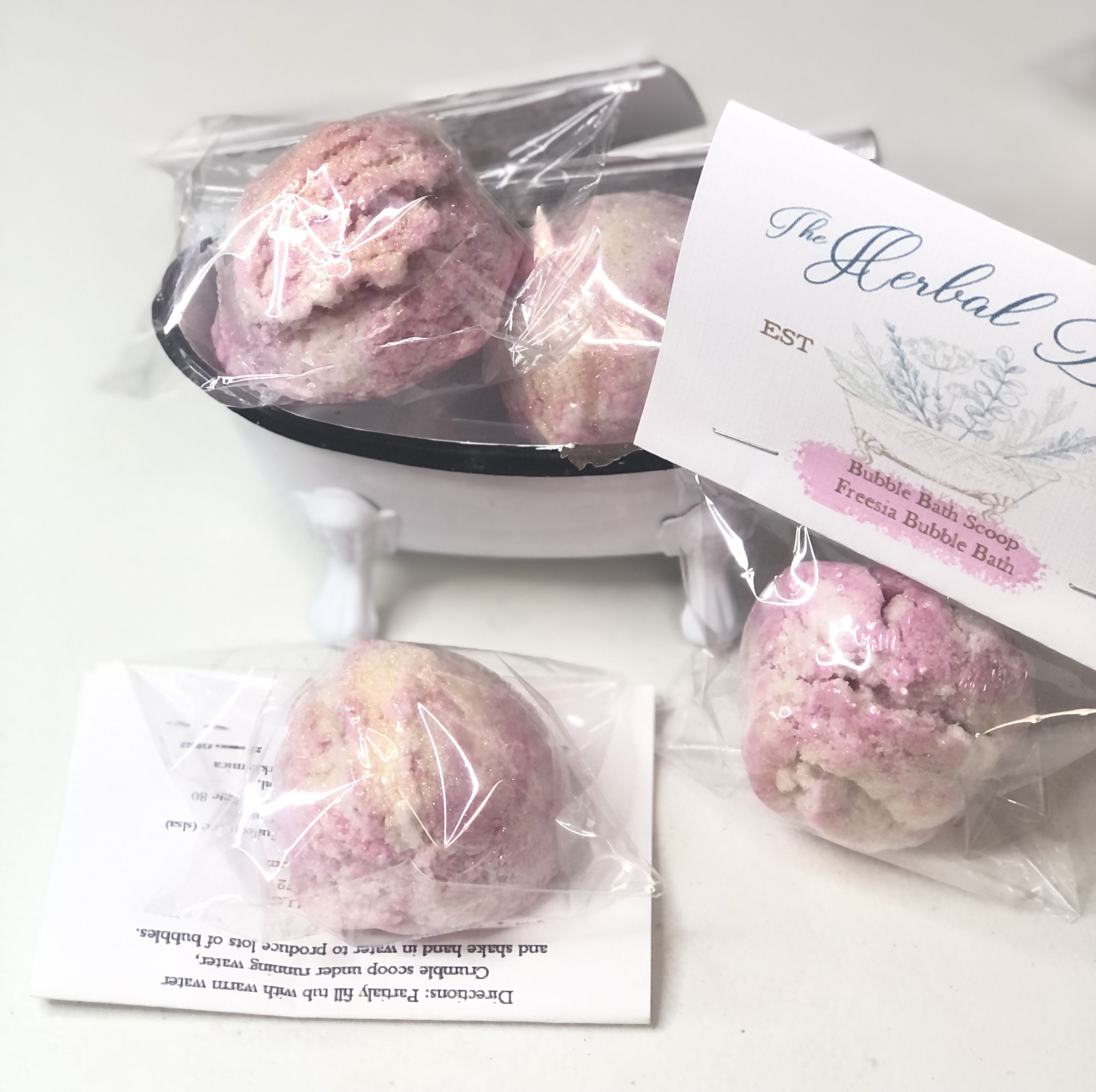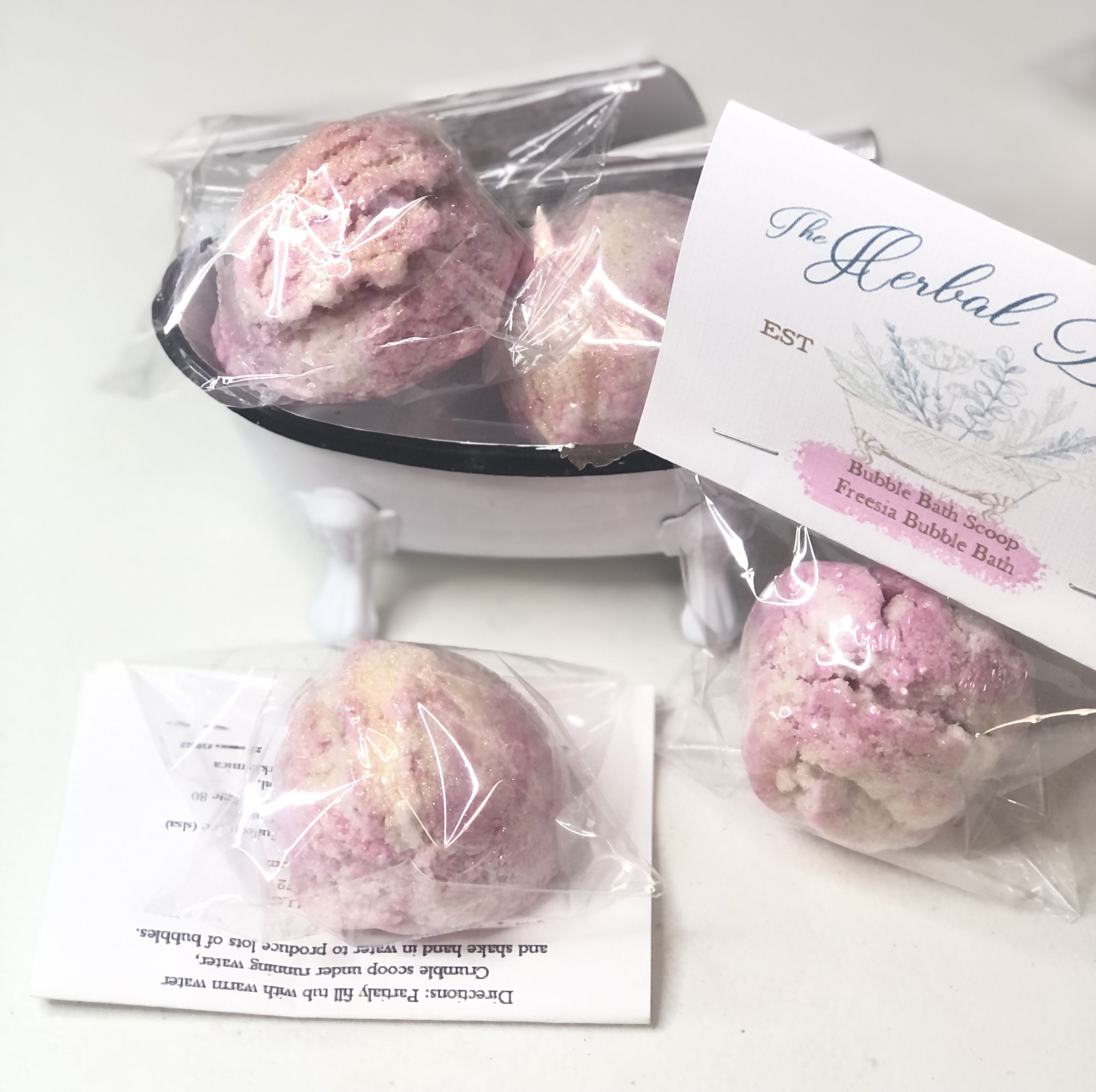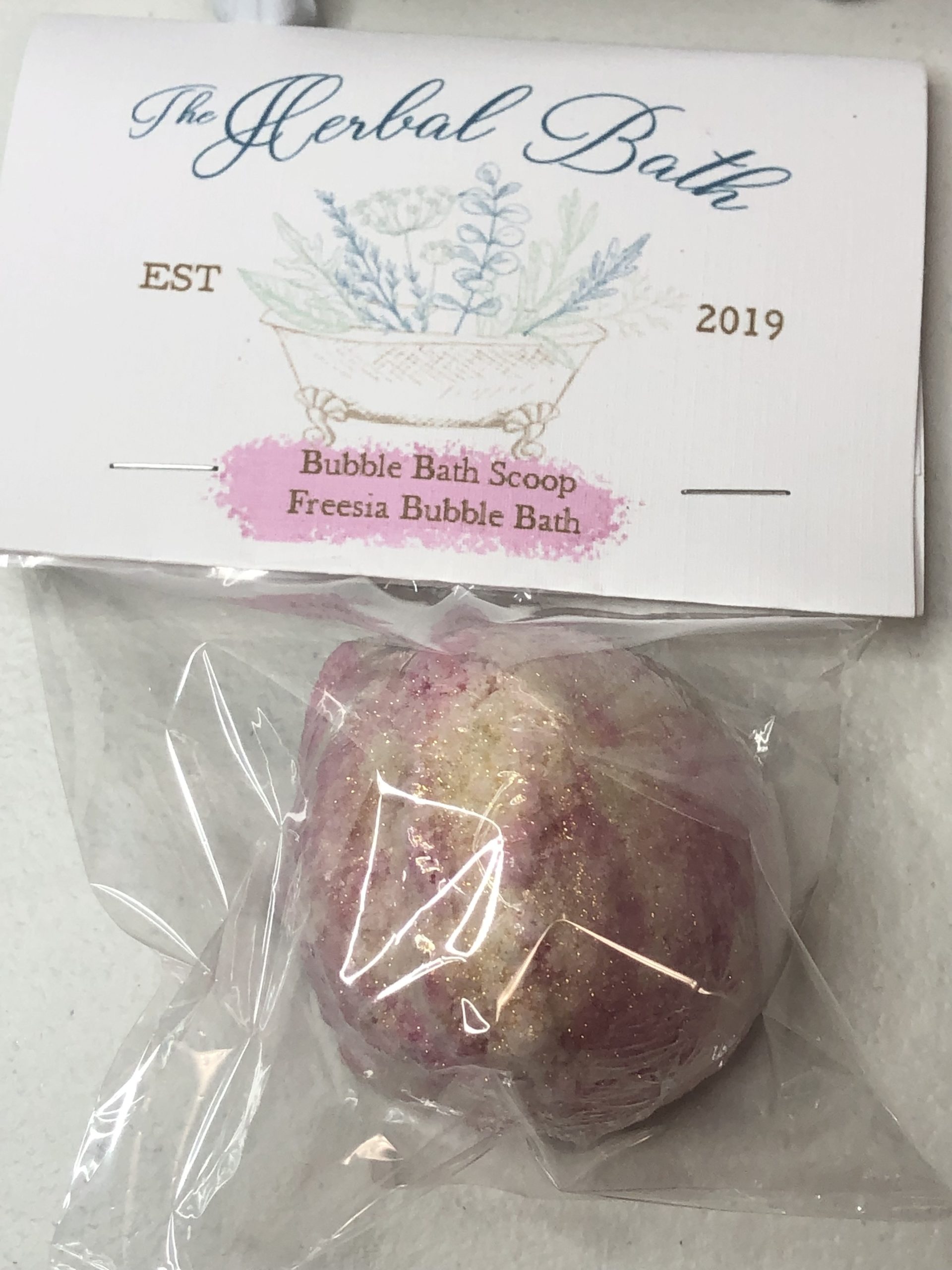 Freesia Bubble Bath Scoop
How would you like to relieve stress today? How about a hot bath with thick luscious bubbles? Better yet, lets put that bath in a secluded garden surrounded by orange trees and water lily. Then catch the scent of freesia, hydrangea and violet in the air. And now ground all that with a hint of musk and rich sandalwood Sound like heaven? It sure does to me.  That is the amazing fragrance you get from this nourishing moisturizing bubble bath scoop!
Colored with two tones of pink, white and rich delicate flakes of gold. This bath scoop produces loads of fluffy soft bubbles and can be used in 1 bath or cut in half for 2 baths. depending on your bubble preference. 
2.5 ounce scoop of our natural bubbling bath bomb.  Also Available in a combo set with a freesia bubble bath soap.  
ingredients: Bicarbonate soda, Citric acid, Sodium Lauryl Sulfoacetate (SLSA) naturally derived surfactant from coconut and palm oil, Cocoa butter, Shea Butter, Cream of tarter, Polly sorbate 80, Vegetable glycerin, fragrance, mica powders, bio degradable glitter