Cafe Latte Goats Milk Soap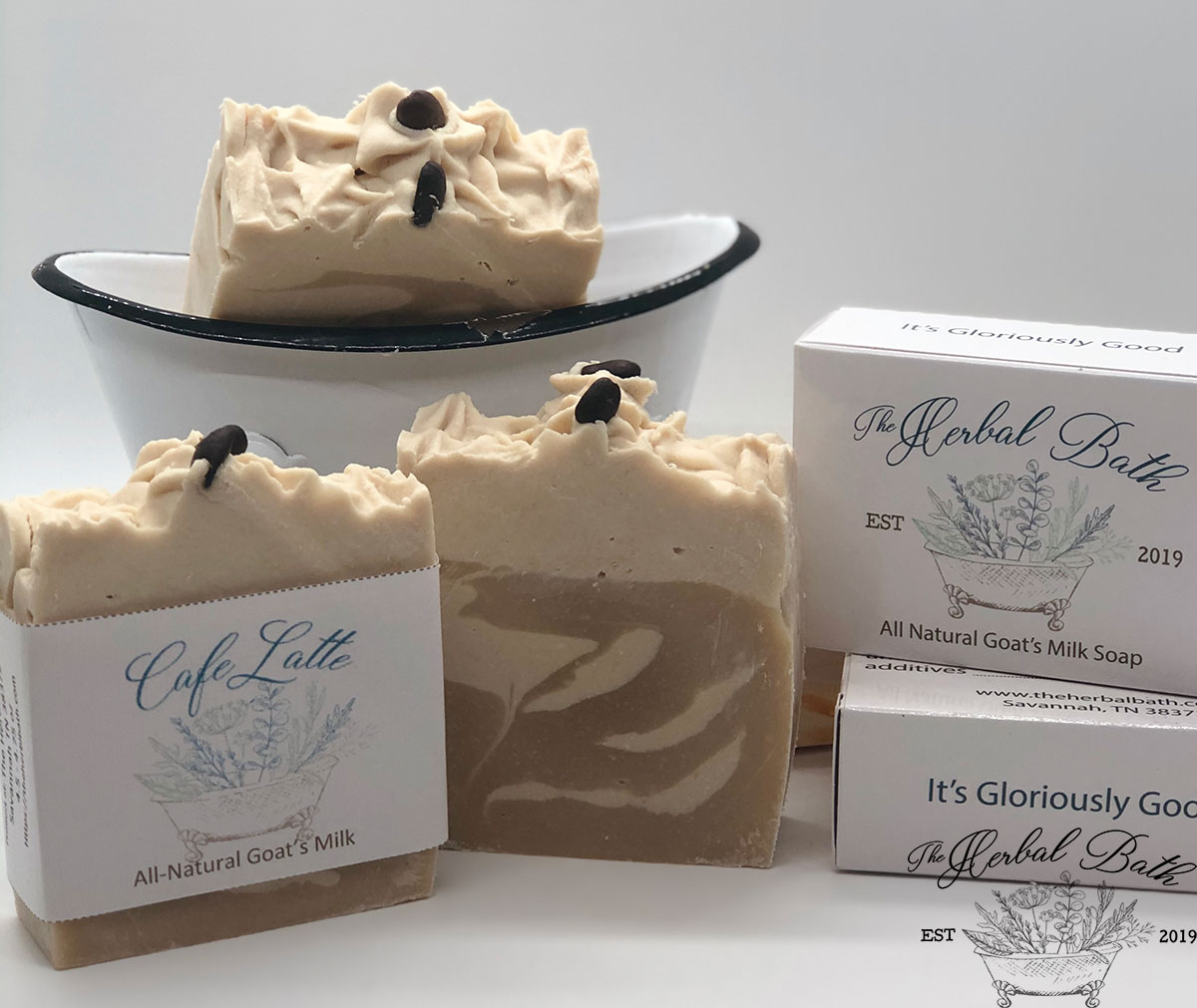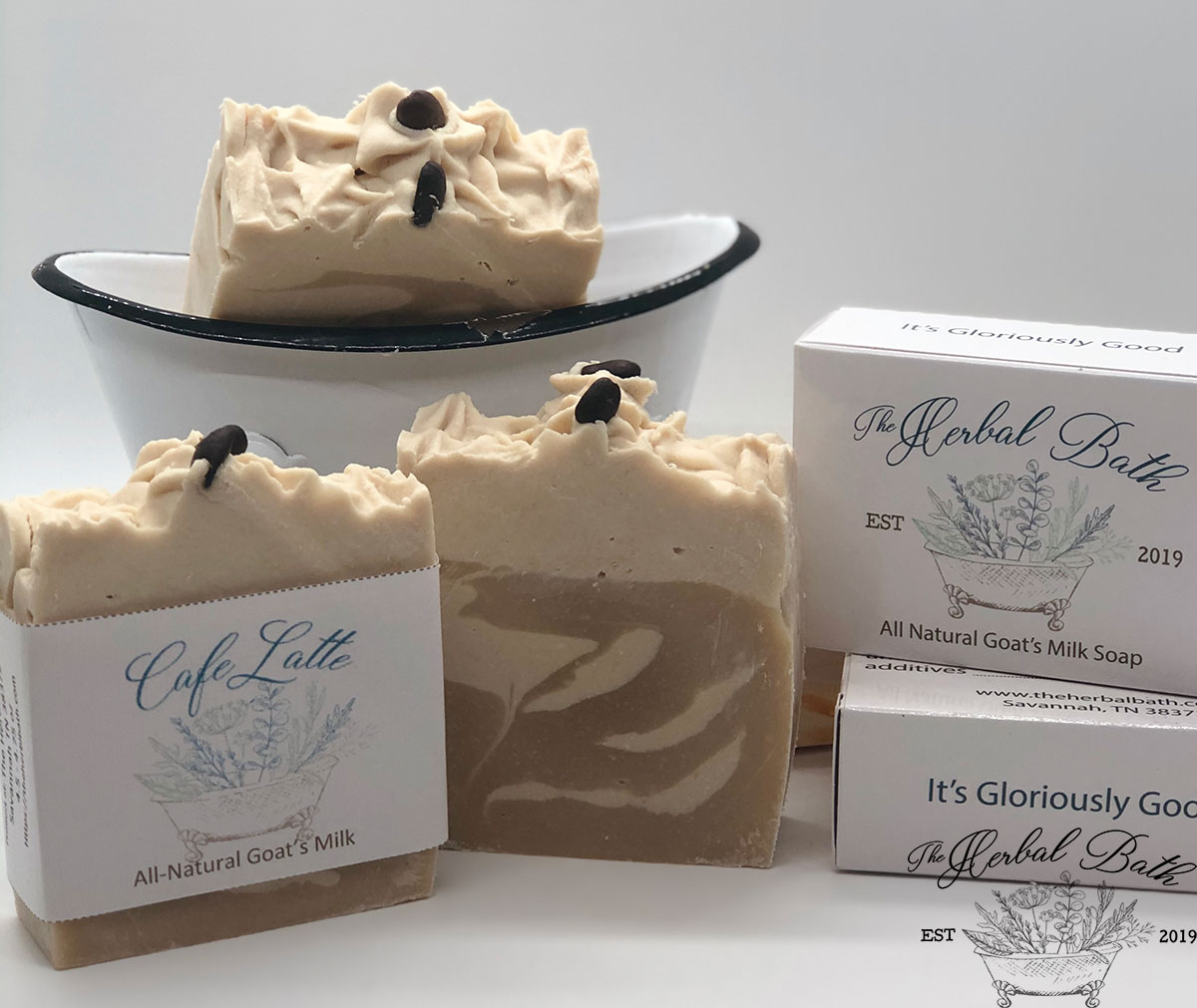 Cafe Latte Goat's milk soap
 Be swept away to your favorite coffee shop with this delectable cafe latte soap bar. Our luscious goat's milk soap infused with strong brewed coffee gives you rich creamy lather and perks up those senses with the smell of coffee. The perfect soap for all coffee lovers. 
No artificial fragrances or colors. 
 These great bars are chocked full of ingredients that promote healthy skin conditions. We use high quality coconut oil, shea butter, olive oil, Sweet almond, avocado and jojoba oil. These oils offer nourishing benefits that promote beautiful healthy skin. and are natural in anti bacterial properties. 
This is a 2.5 x 3.5 x 1 inch bar weighing approximately 4.5-4.75 oz
Ingredients:
Fresh Goat's Milk, Brewed Coffee, Coconut oil, Shea Butter, Sweet almond oil, Avocado oil,Olive Oil, Jojoba oil 
This is a pick TN product