Join us in September for our second annual Back the Blue campaign.
Do you know an officer that deserves a little appreciation? It seems like in this day and age, that they all could use a little extra support. We like to take this month to launch our Back the Blue campaign every year. With Veteran's Day on Sept 11th, and in remembrance of 9/11/2001 we feel like this is a great time to give back to all our service men and women. Whether they serve in the armed forces, serving as a police or corrections officer, fire fighter or medical first responder, We are a country of men and women who willing give their all in service to others. And because of that, we want to say thank you! It is the least that we can do.
Use this form to send us the name of the officer, first responder, or military member that you would like us to send a gift. Make sure to include any special note from yourself that you would like us to include (optional) If there is any other information that you would like us to know please include that as well.
We do allow nominations year round, and ship thank you gifts as long as supplies last. But November is the time when we create new soaps just for this campaign. This program is a free service from us, as a way to give back to the community.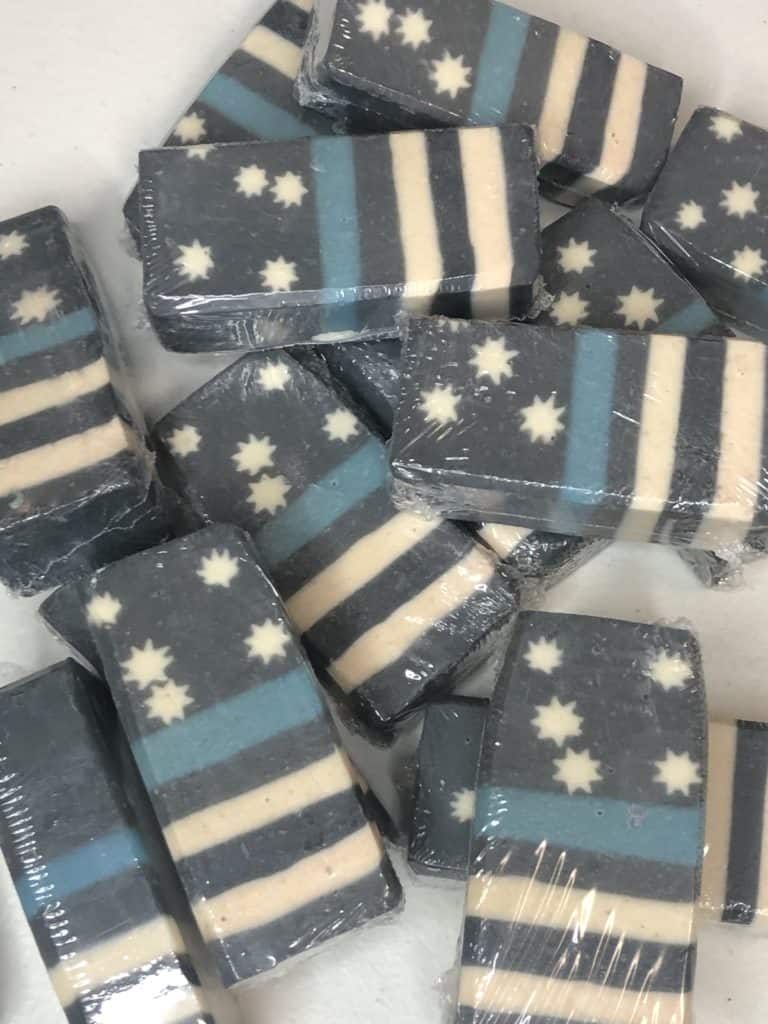 We do accept donations to help with the cost of shipping and supplies. These donations are optional and are not required for you to nominate someone to receive a back the blue thank you pack. If you feel lead to give to this program you may do so by clicking on the product below and adding your desired donation amount to the shopping cart. We appreciate any and all support.
Let us know if you have any questions about our herbal bath products or services. You can contact us from the Contact Page here. We look forward to hearing from you and serving all your needs. Wholesale options are available. Learn more about our wholesale program here
Learn more about our mission here. Join our Facebook Health and Wellness Group here