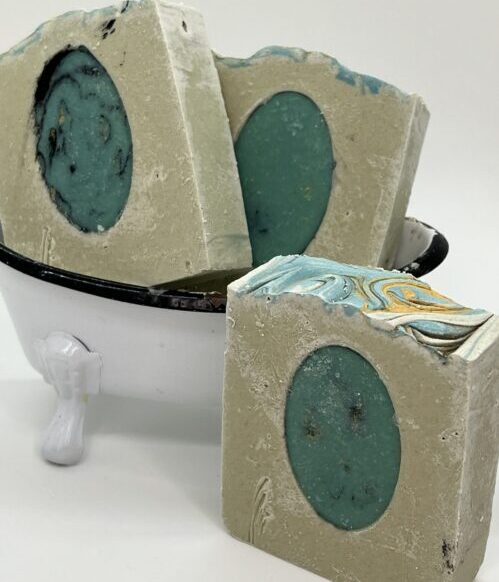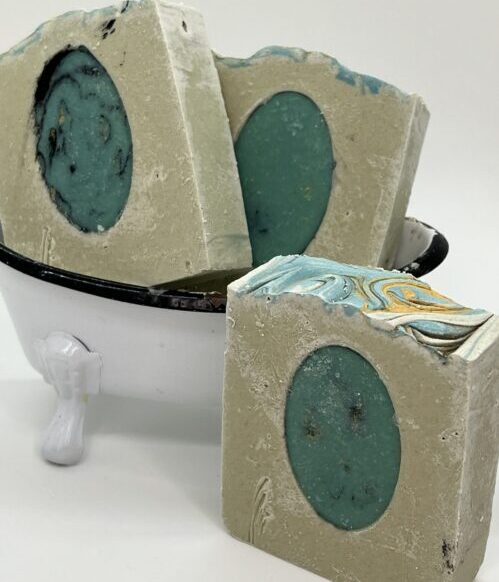 Turquois Pendant Soap
Turquois is all the rage right now so I wanted to create something fun to join the trend. I created these soap embeds with a little gold bio degradable glitter and activated charcoal. Each soap slice has its own unique pattern just like real turquois does. As this bar was somewhat an experiment I kept the fragrance simple, and went with a plain fresh lemon grass fragrance. Beautifully swirled tops bring a little extra dazzle to this bar. 
ingredients: Fresh goats milk, distilled water, coconut oil, olive oil, avocado oil, grapeseed oil, shea butter, cocoa butter, lemongrass fragrance, mica colors, activated charcoal, bio degradable glitter.