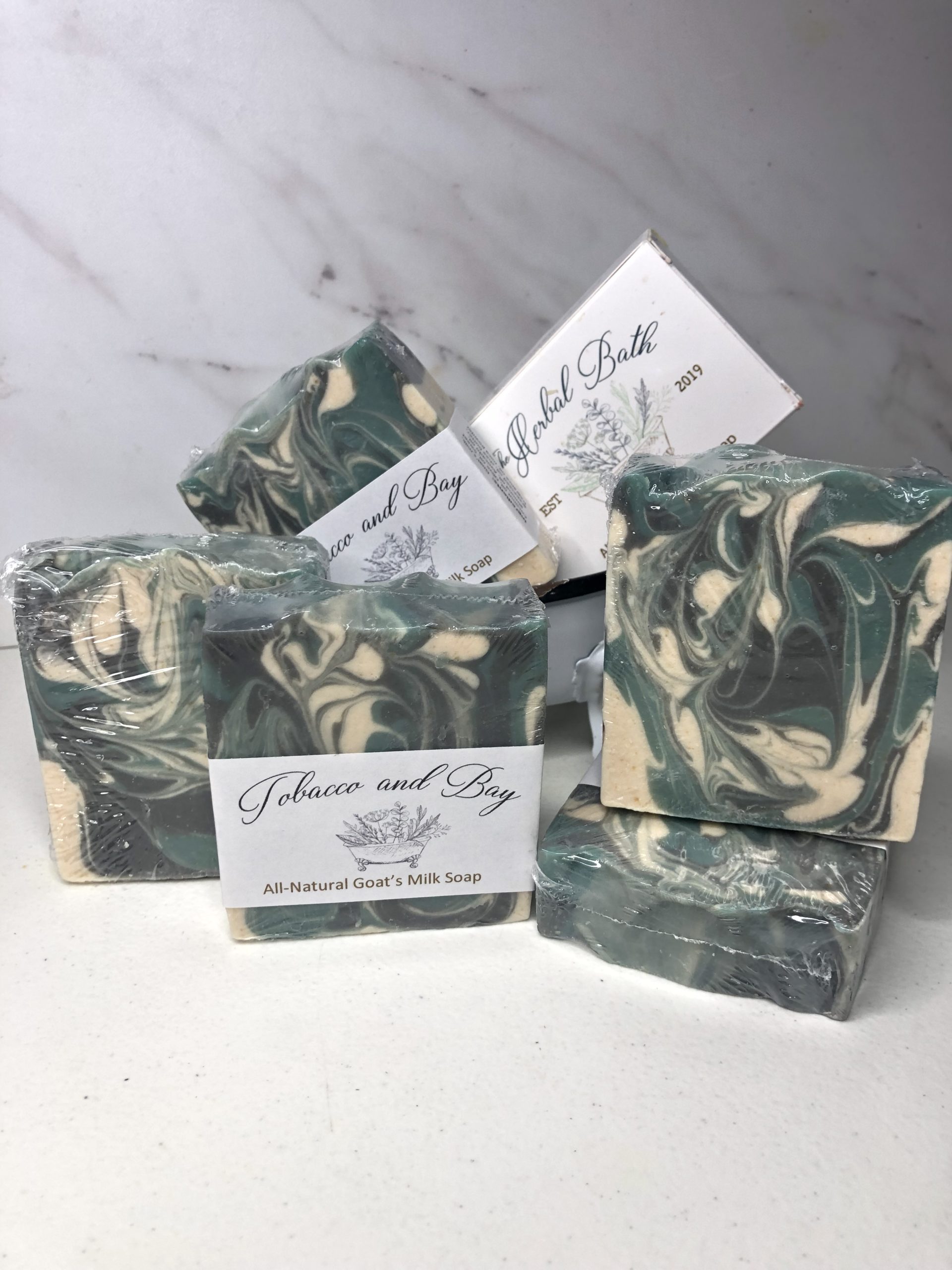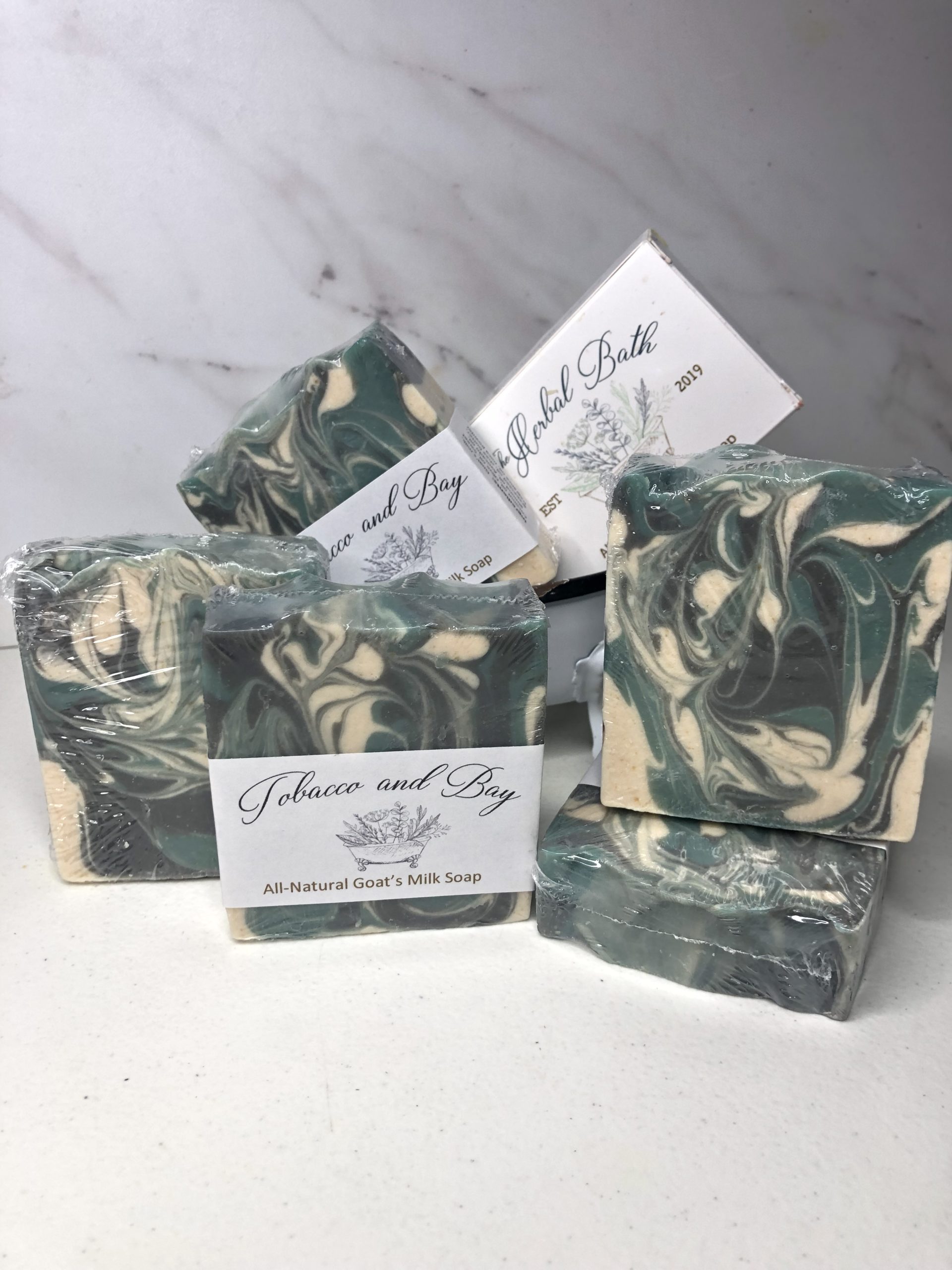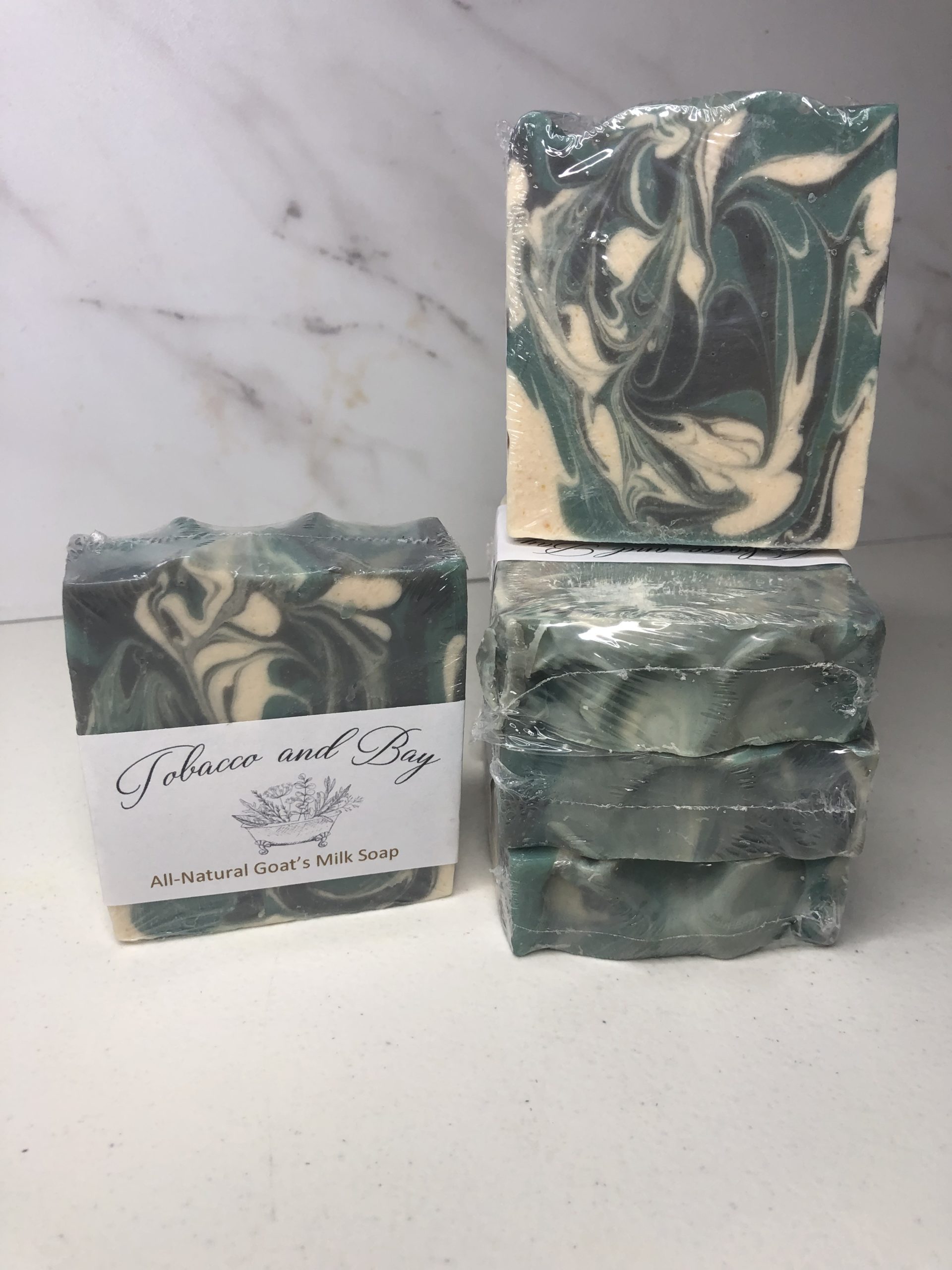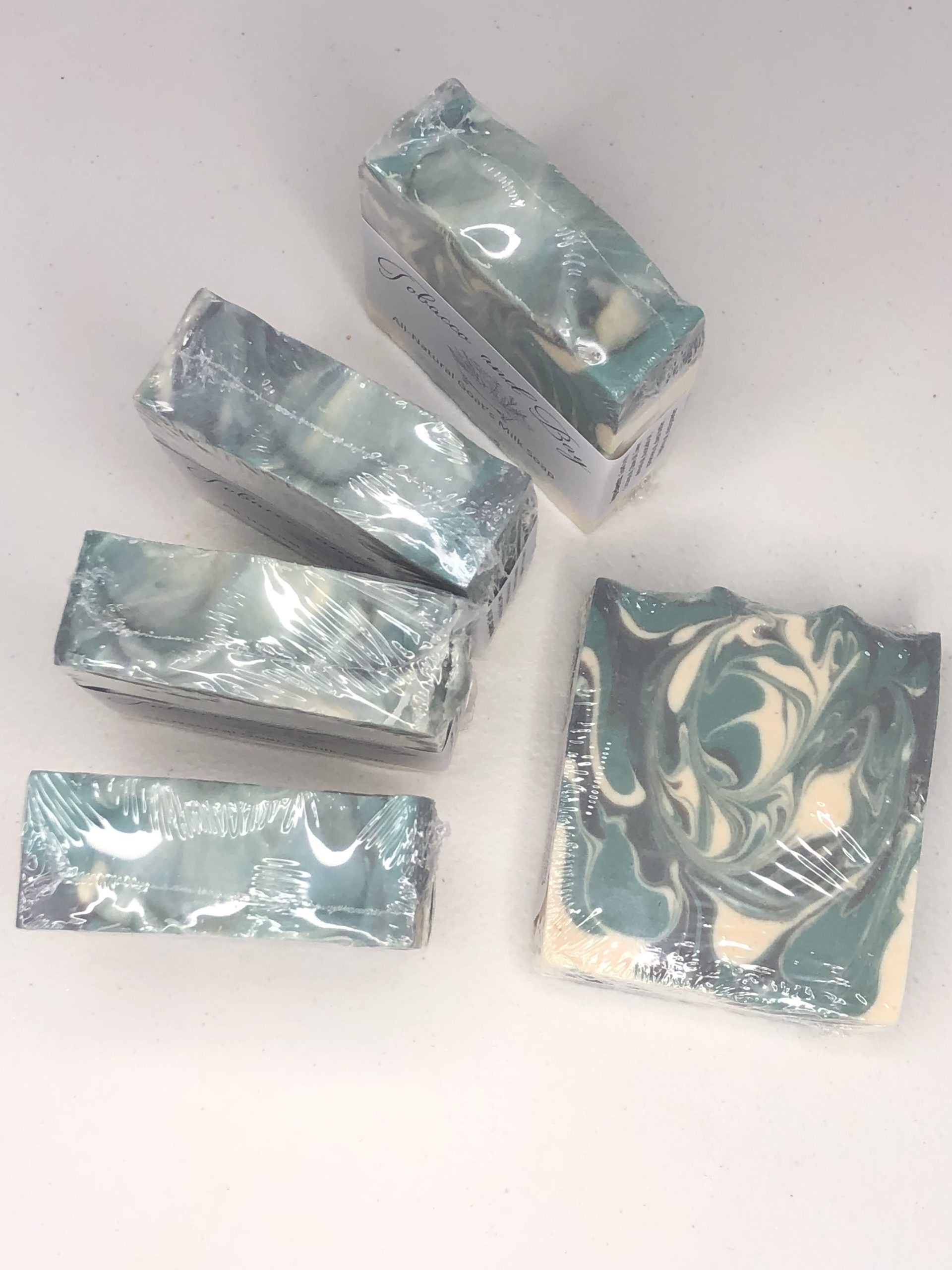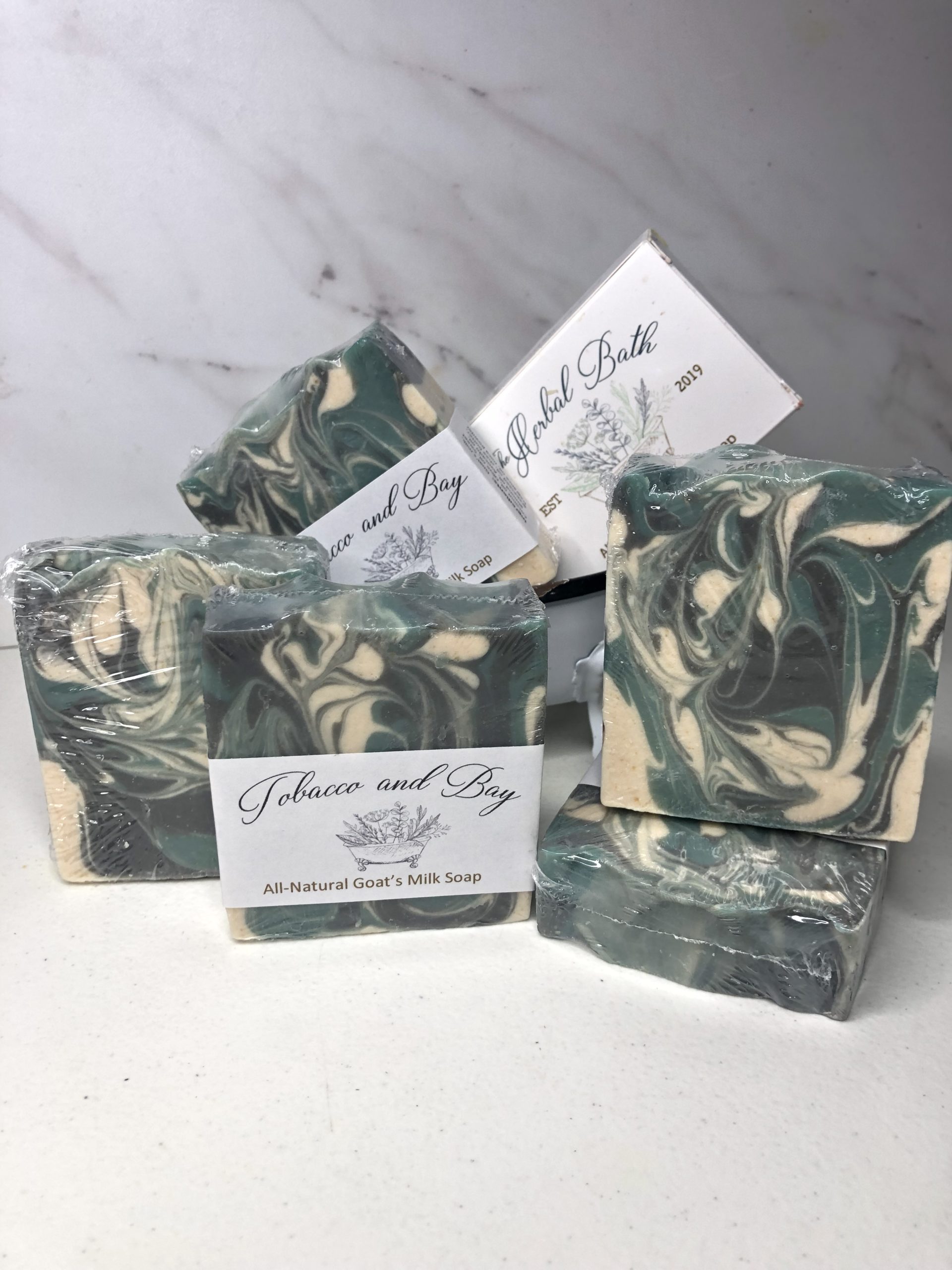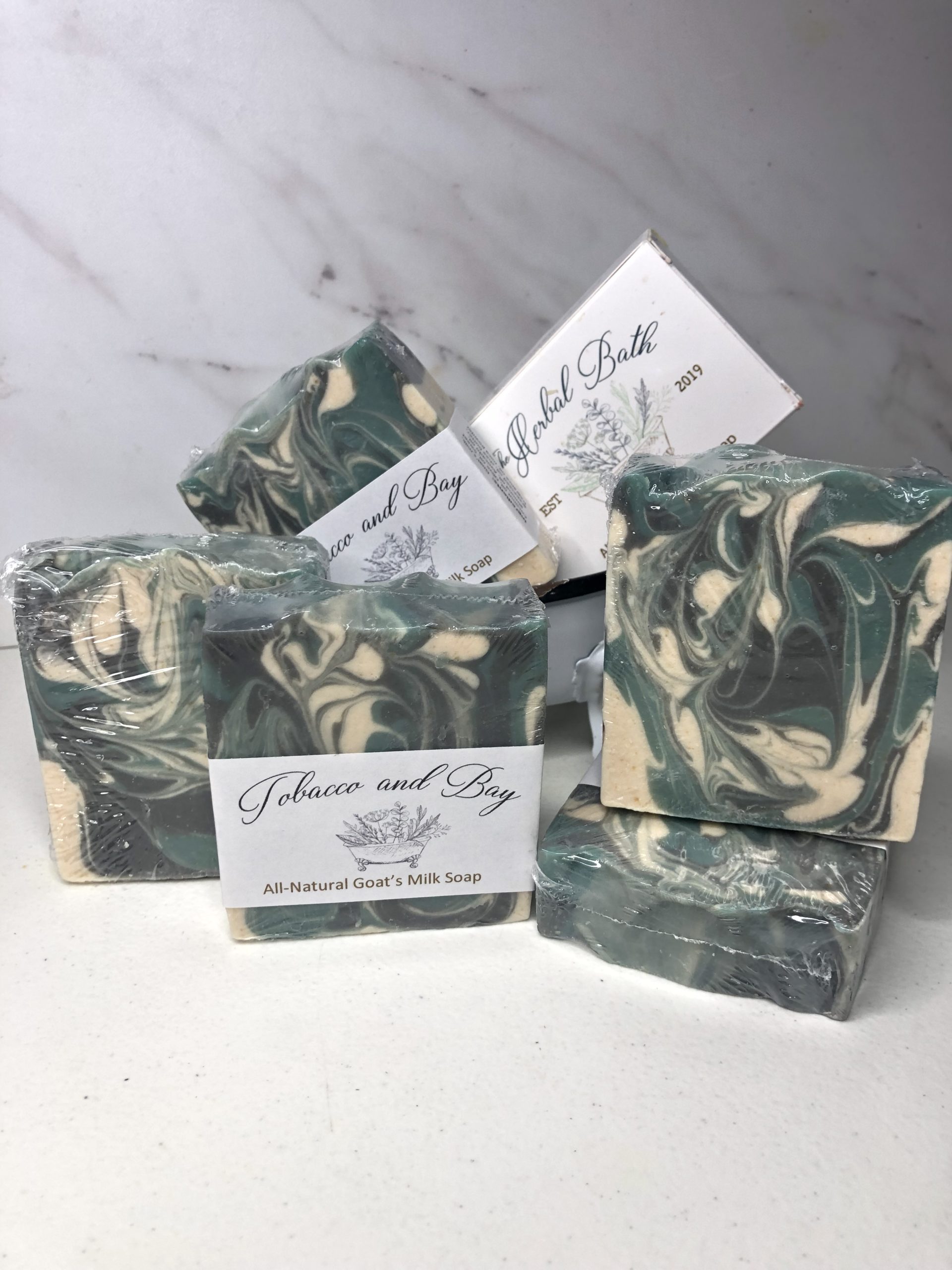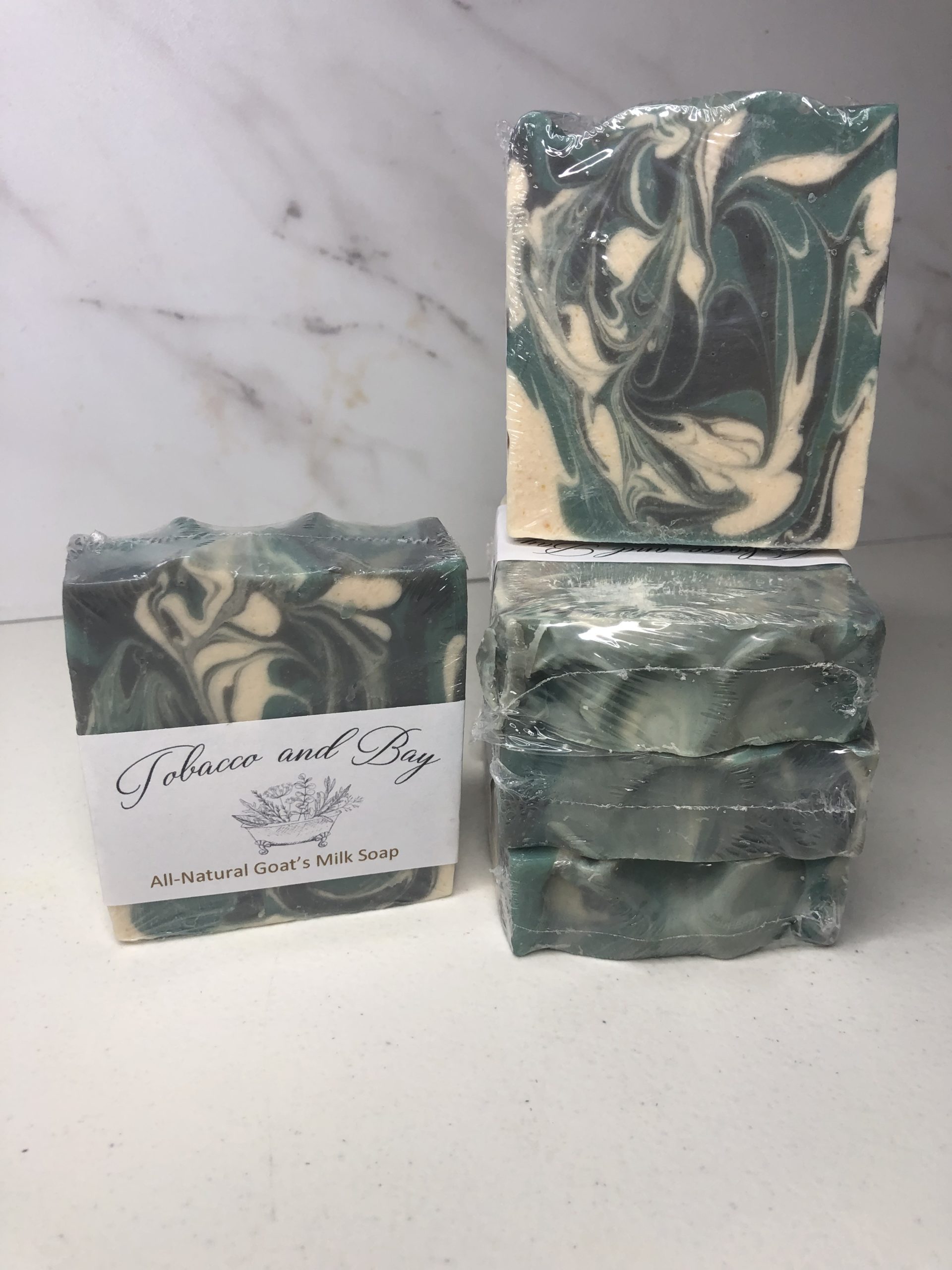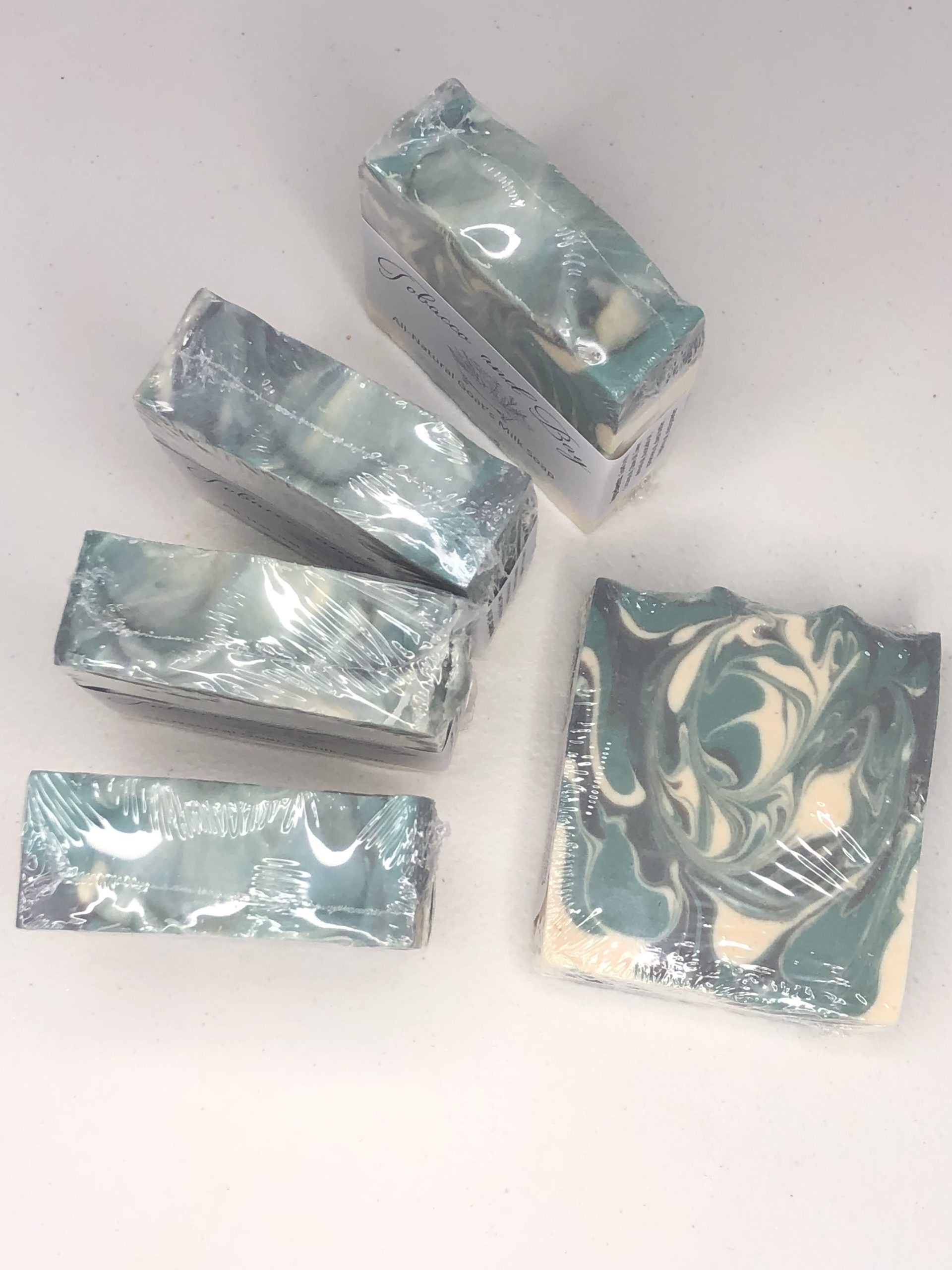 Tobacco and Bay Soap
Another great fragrance that is preferred by our men and loved by our women. Tobacco and Bay combines all the scents that tantalize the senses. A fresh mix of bay, fir, and cedarwood with an uplifting shot of bergamot and rounded out with a base of tobacco. Beautiful marbled bar that perfectly matches the fragrance. 
Ingredients: Coconut oil, Olive oil, Goat's milk, Avocado oil, Grapeseed oil, Shea Butter, Cocoa butter, mica and fragrance oil.