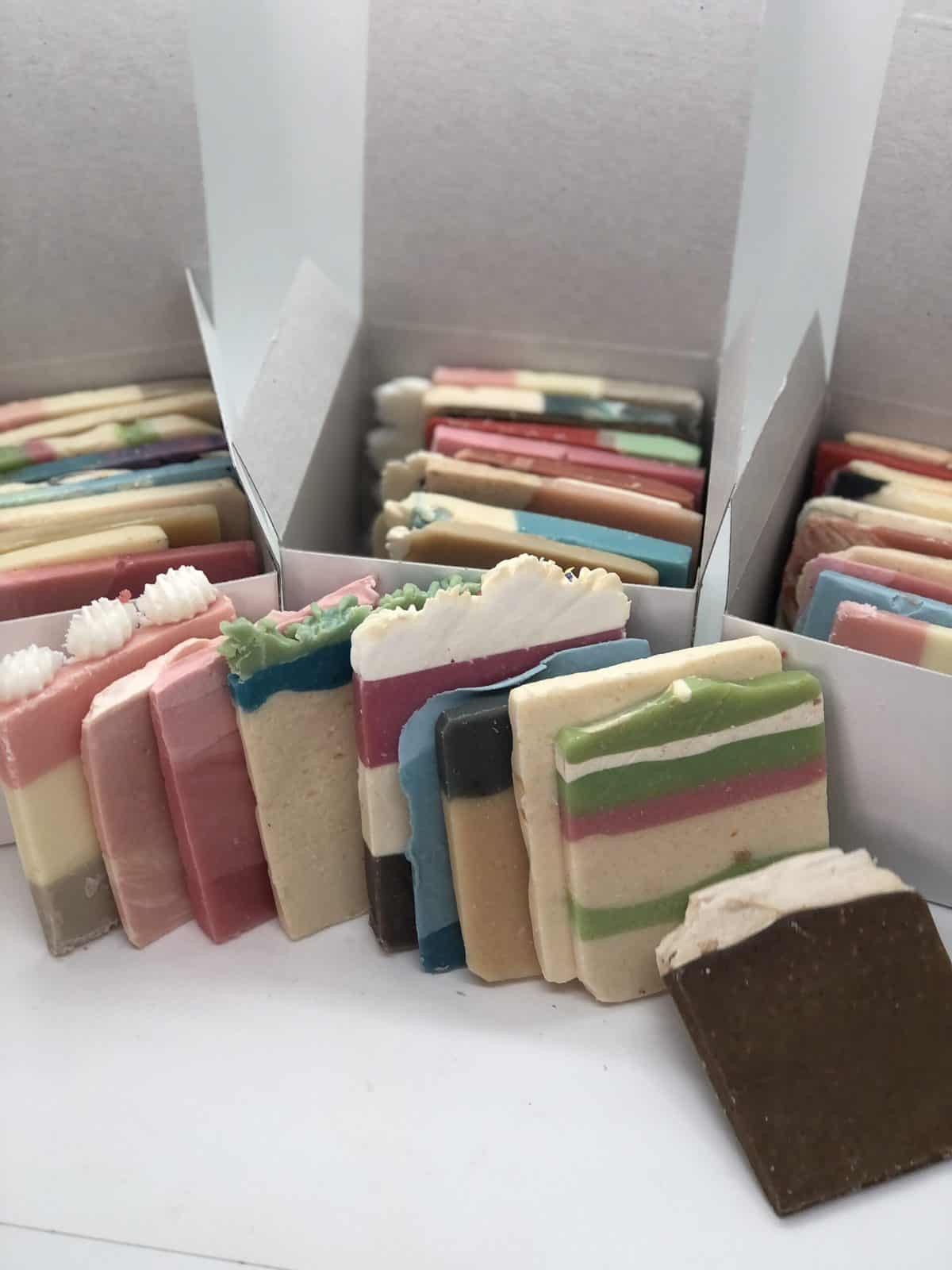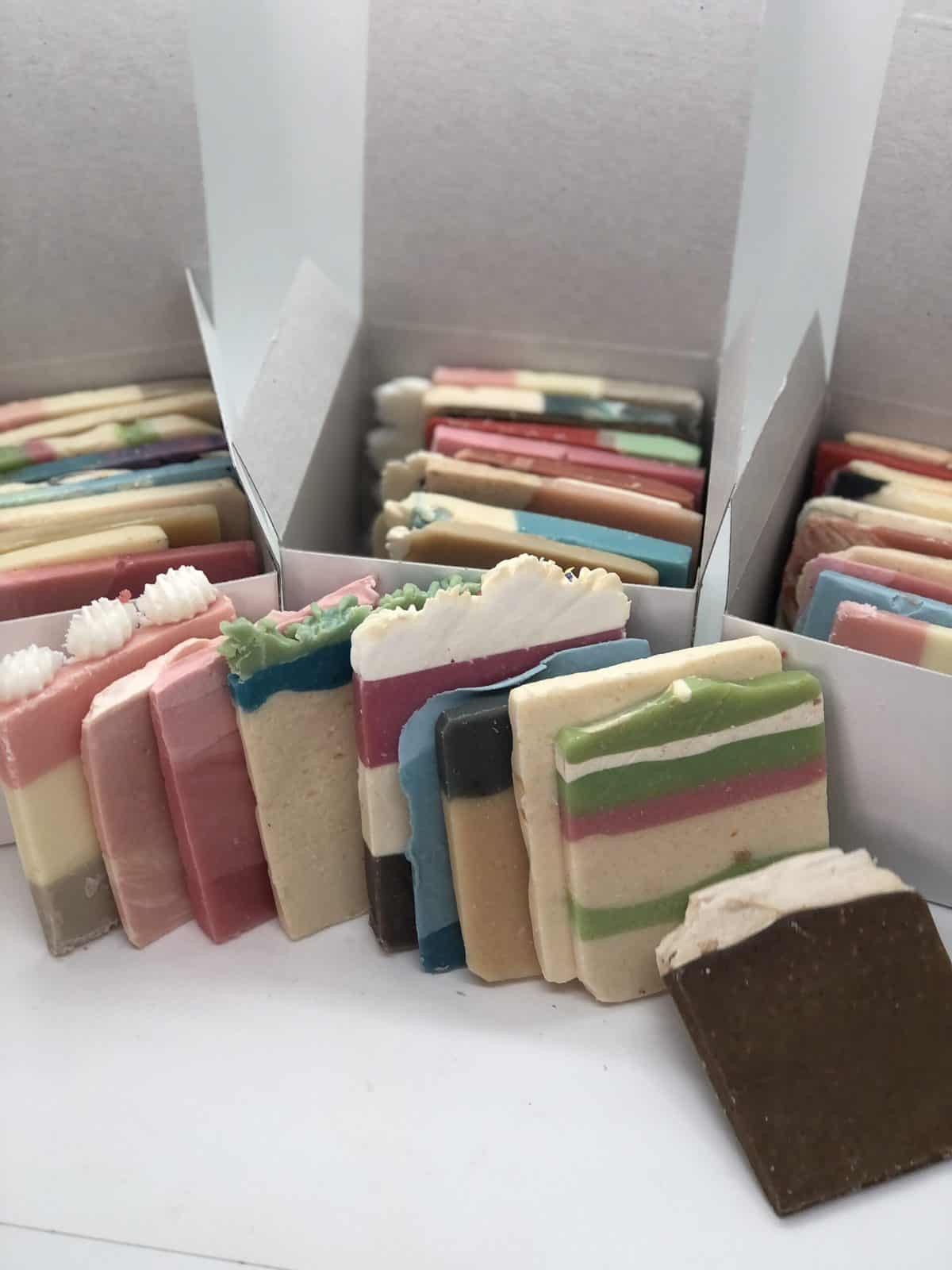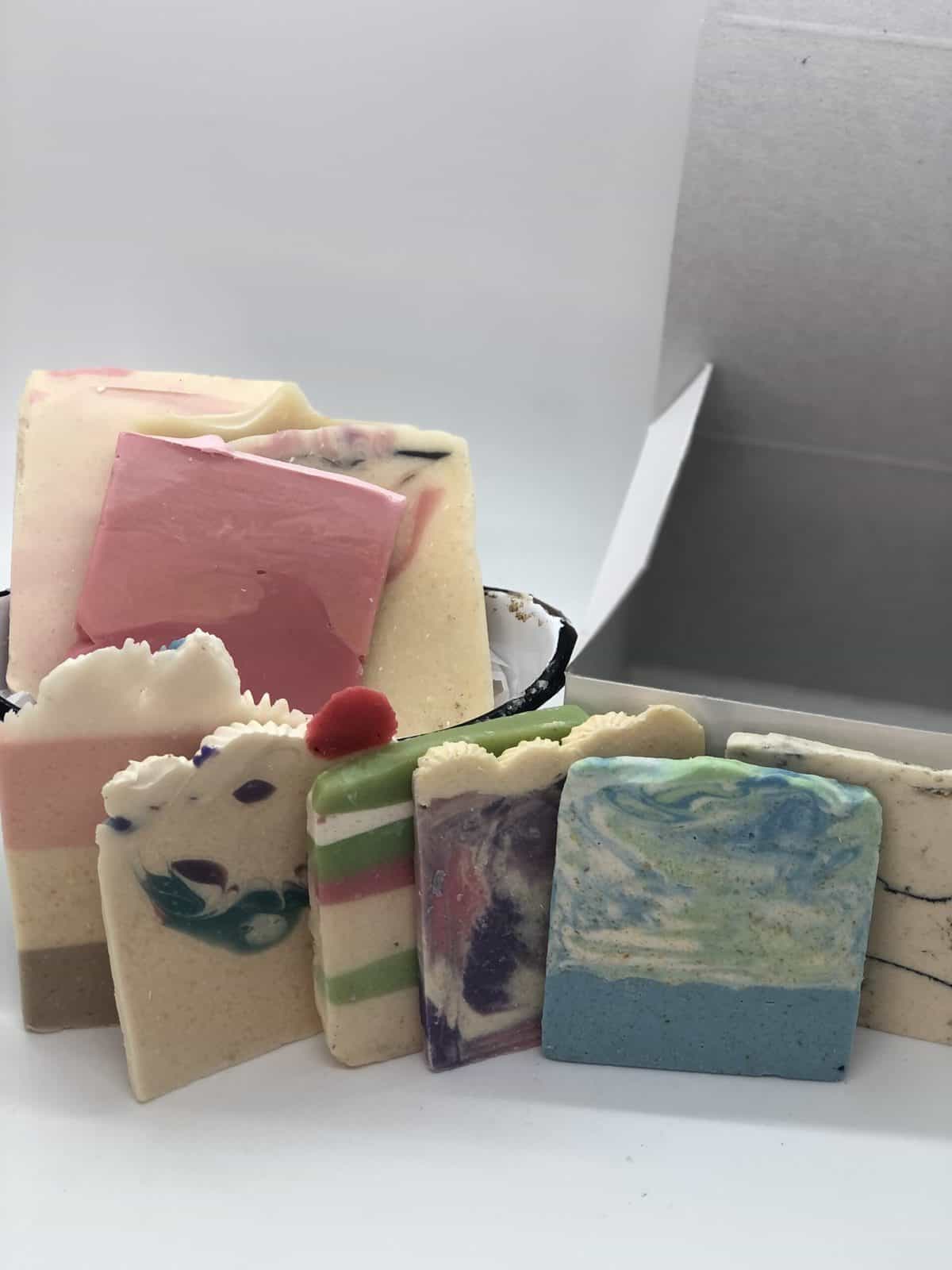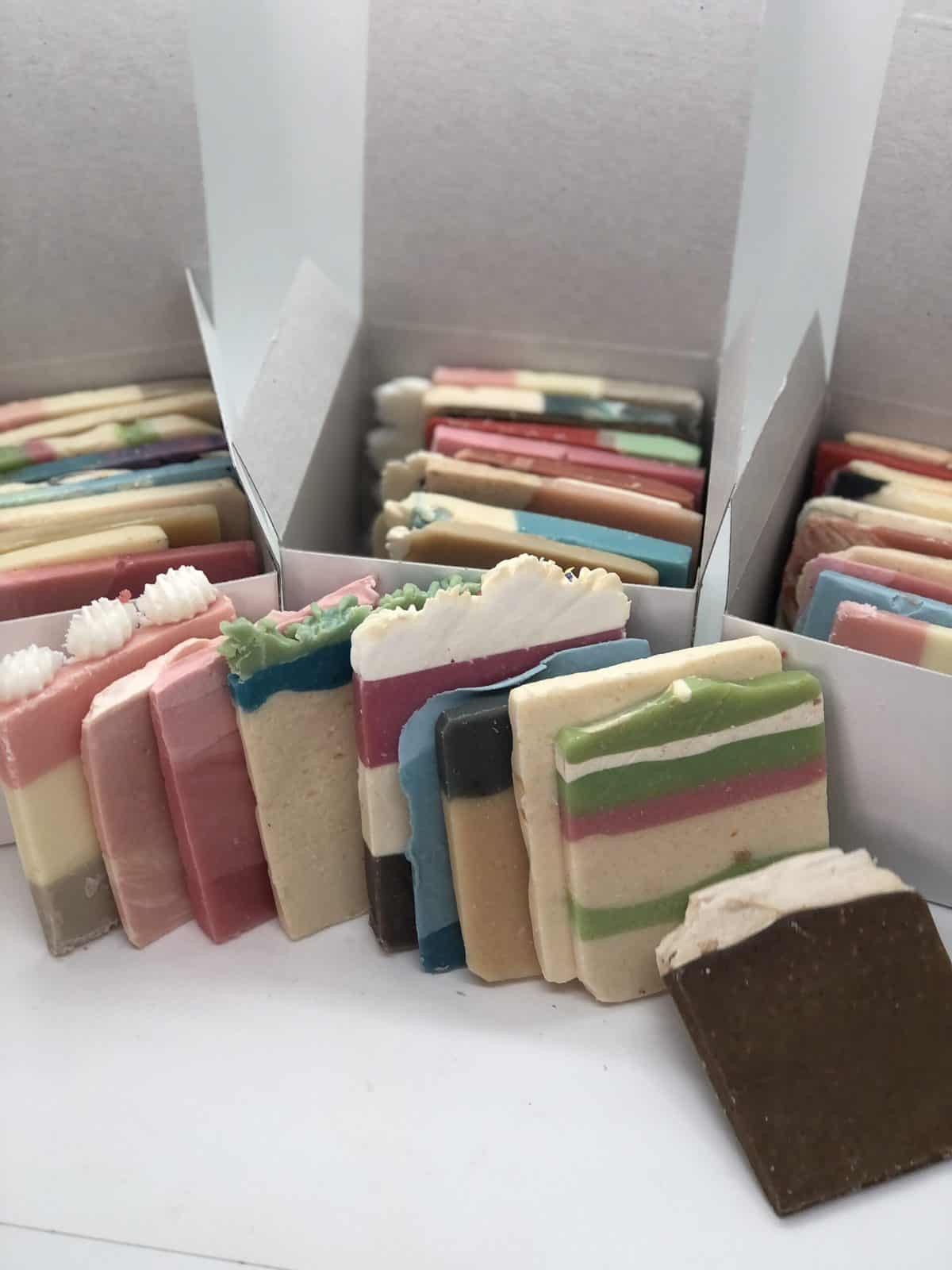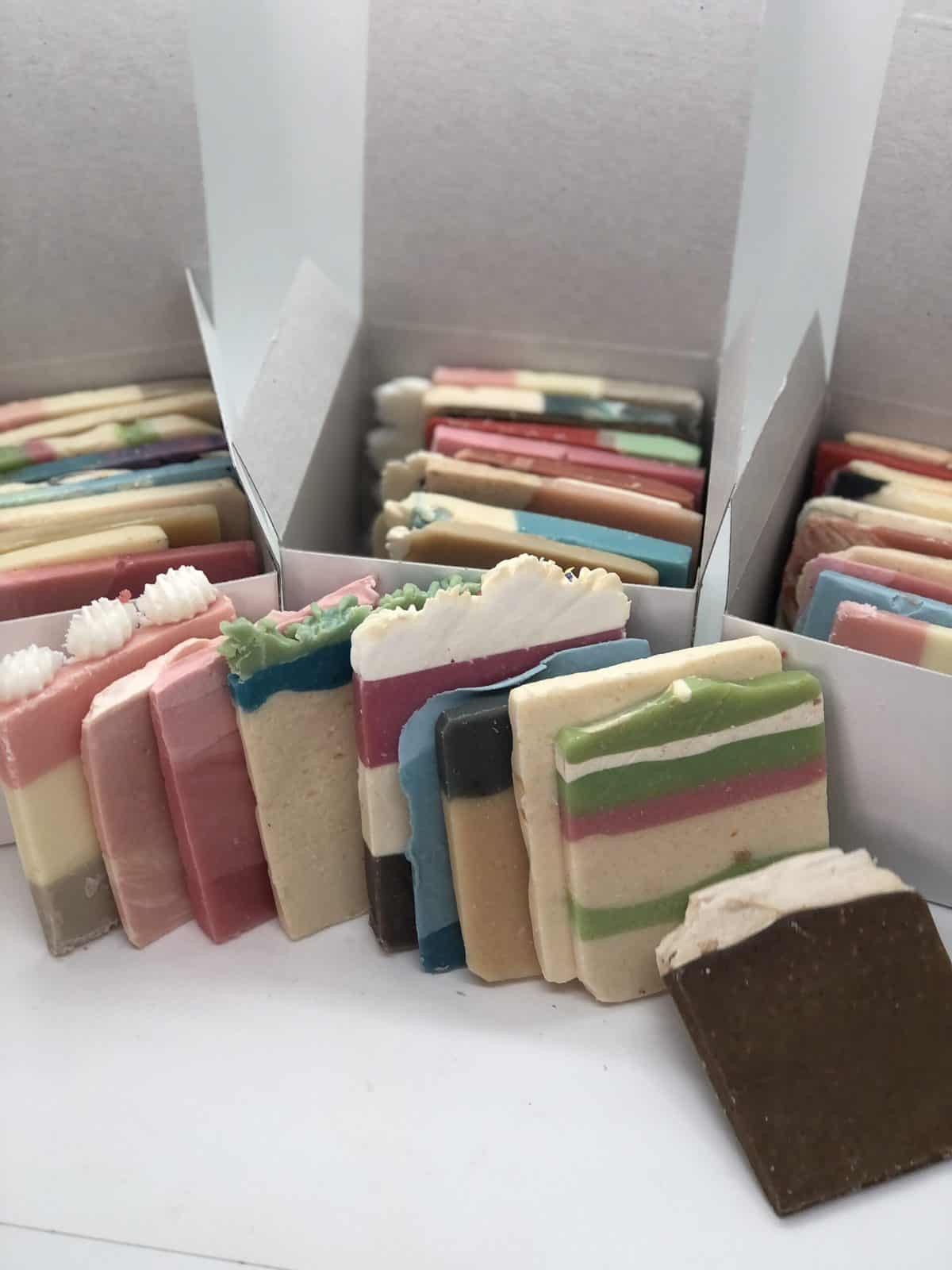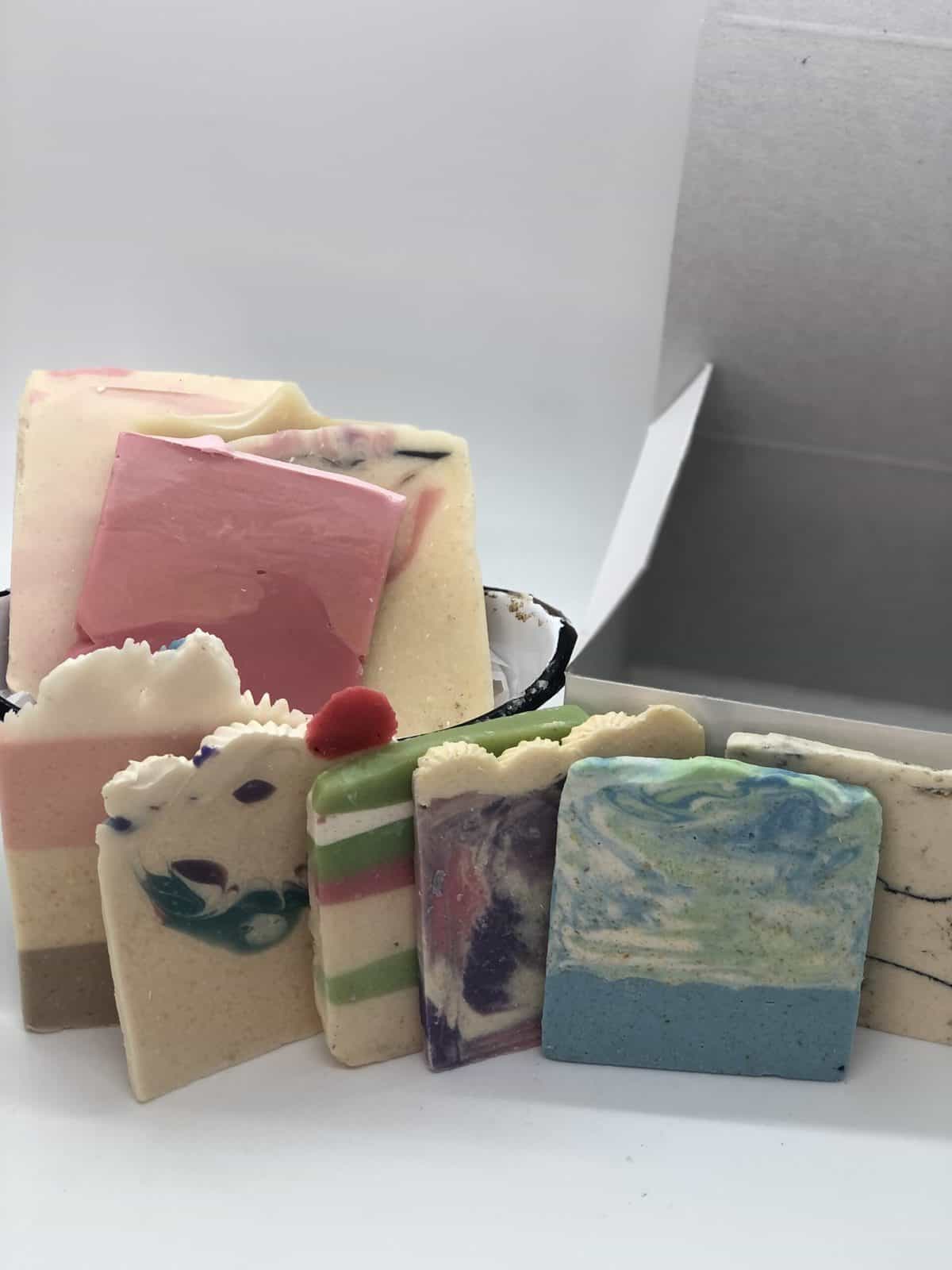 A one-time price of
$9.99
will be added to your order.
Soap Sample Slices
Have you wanted to try our soap, but just can't decide on which fragrance you want? Or maybe you want to try it, without having to buy a whole bar. Well, here is your chance. Soap slices are available while supplies last. 
you can get 10 slices that ship with a box. But not shipped in the box. (For more cost effective shipping options) or you can get 5 slices wrapped in tissue paper. 
available option vary and fragrances are chosen by us. If you would like to try a specific fragrance send us a comment with your order. If I have it available I will try to accommodate your request. 


all of our soaps are created with 
fresh goats milk, coconut oil, olive oil, avocado oil, grapeseed oil, Shea butter and Cocoa butter. We use either essential oils or phthalate and Paraben free fragrances. Colors may be created with mica powders or natural clays. Some may have no added colors. 
please message us with any questions prior to placing your order. 
Box average weight is 10+oz and 5 pack weight is 5+ oz