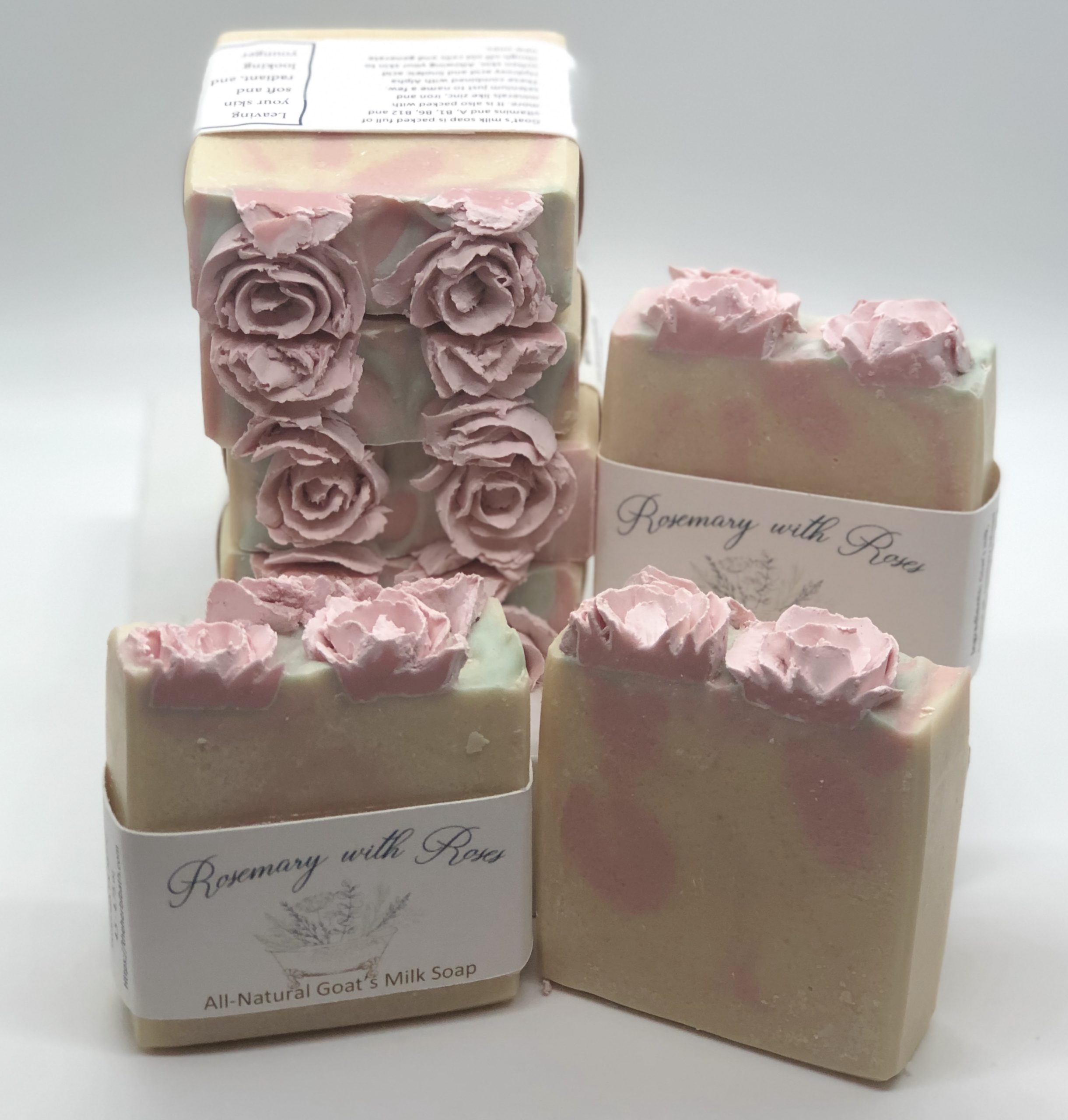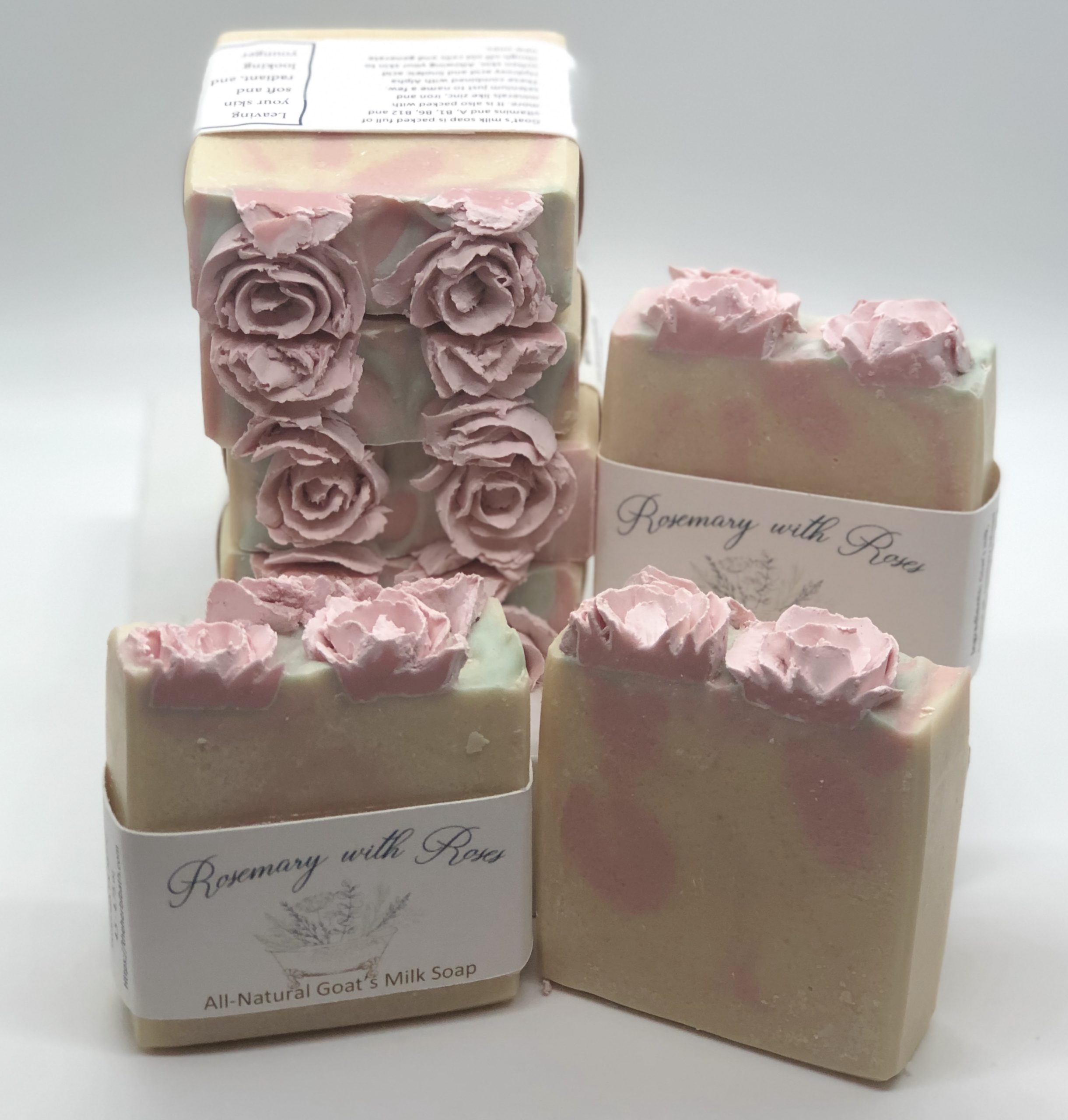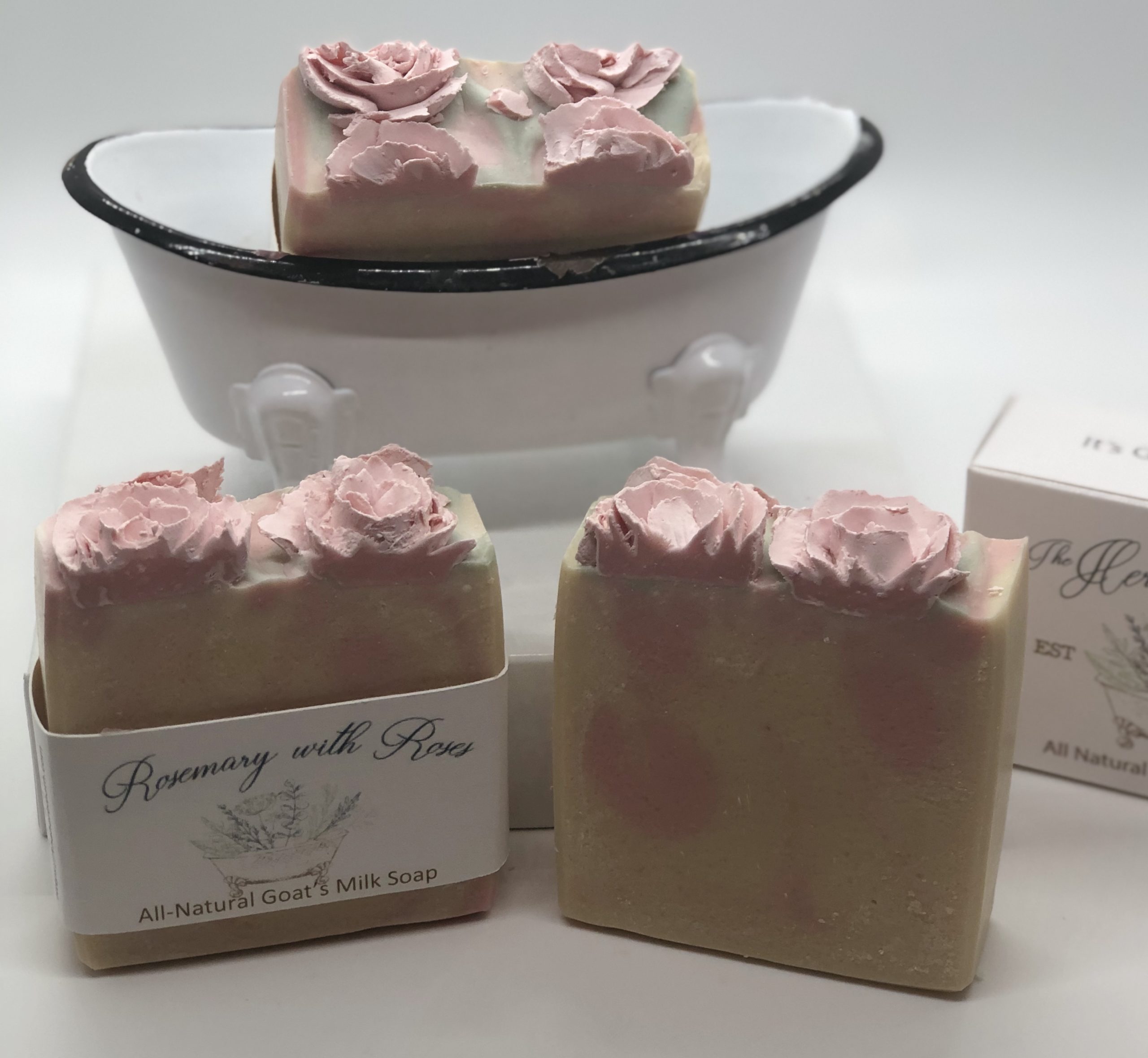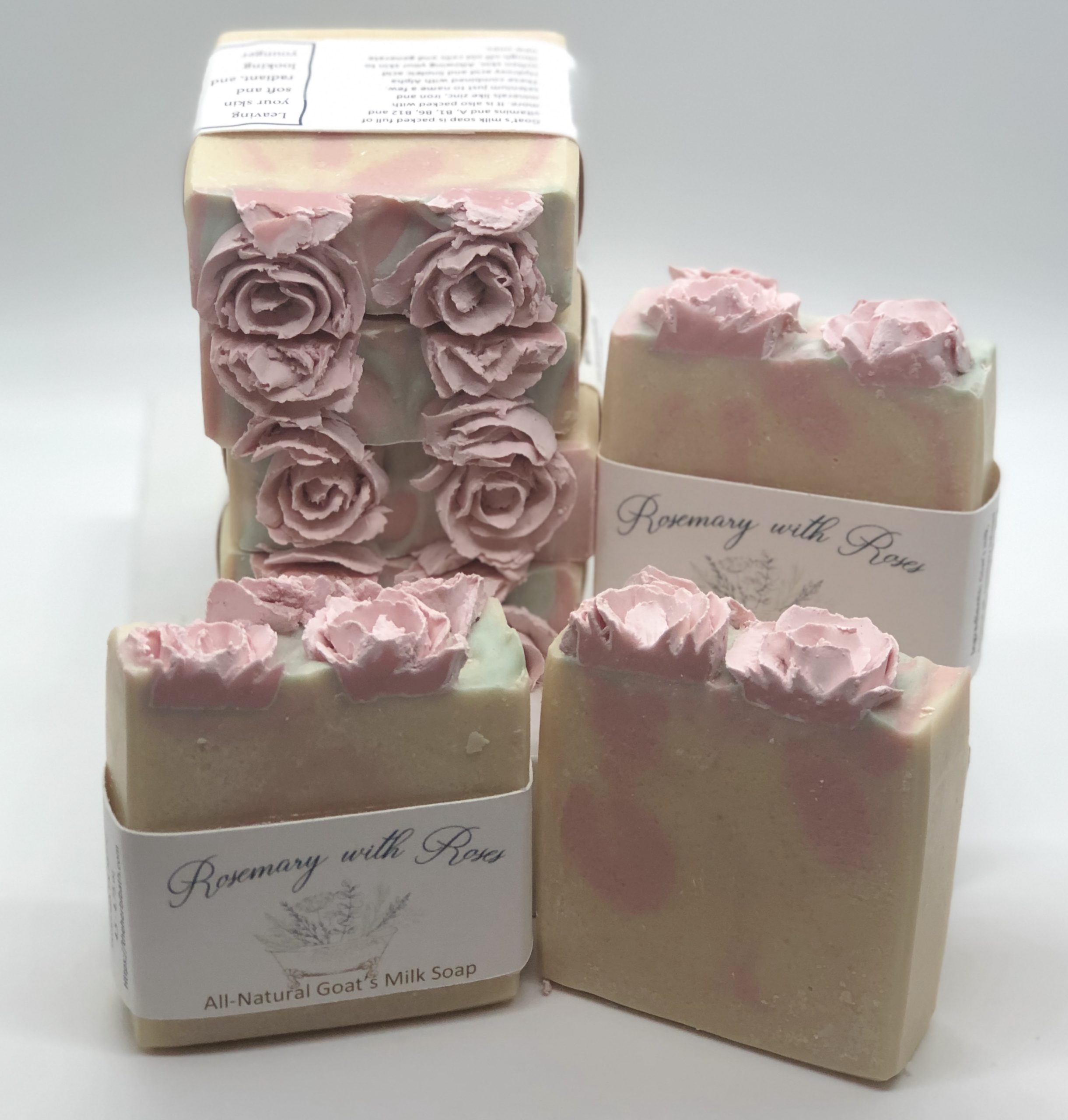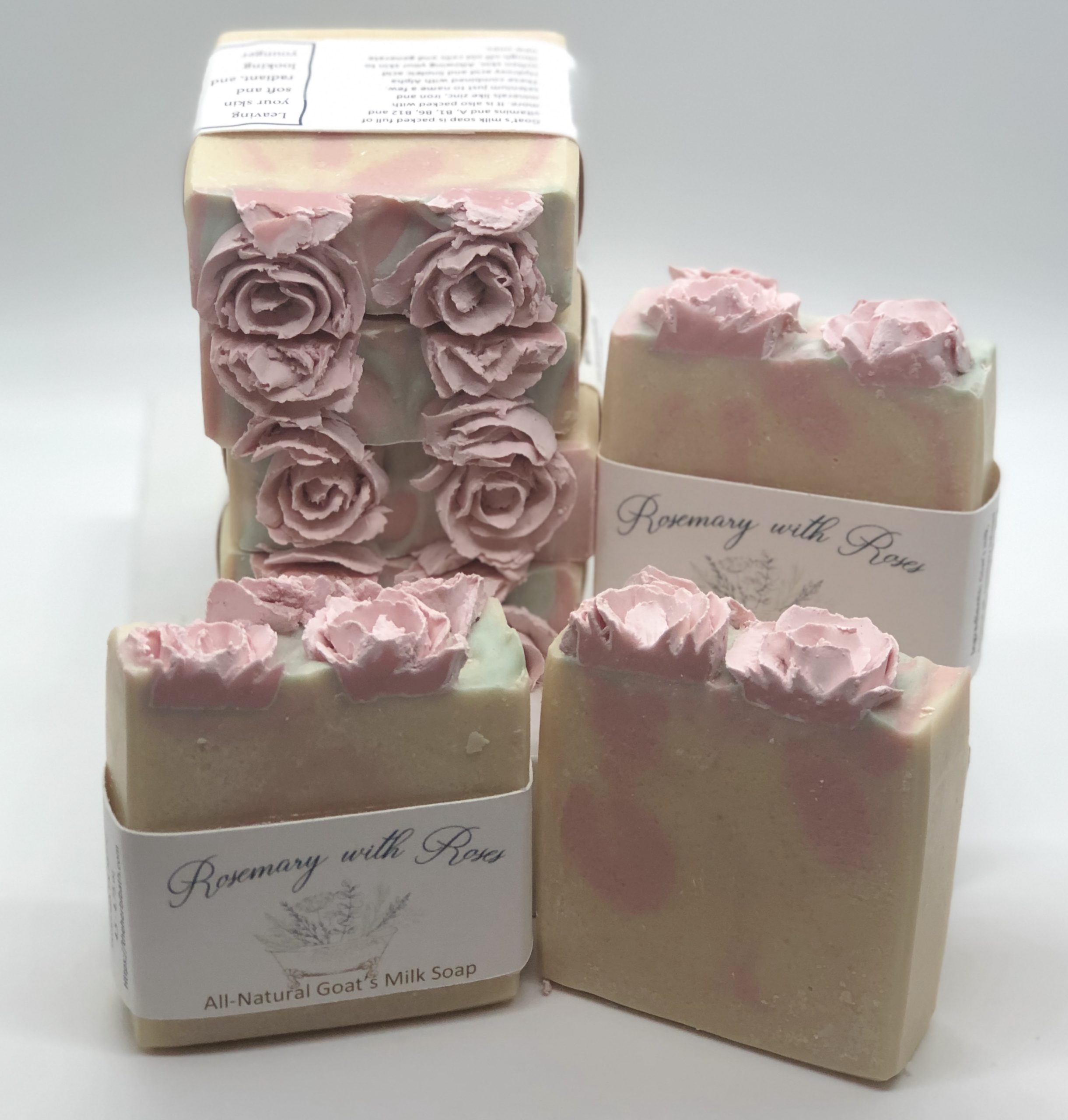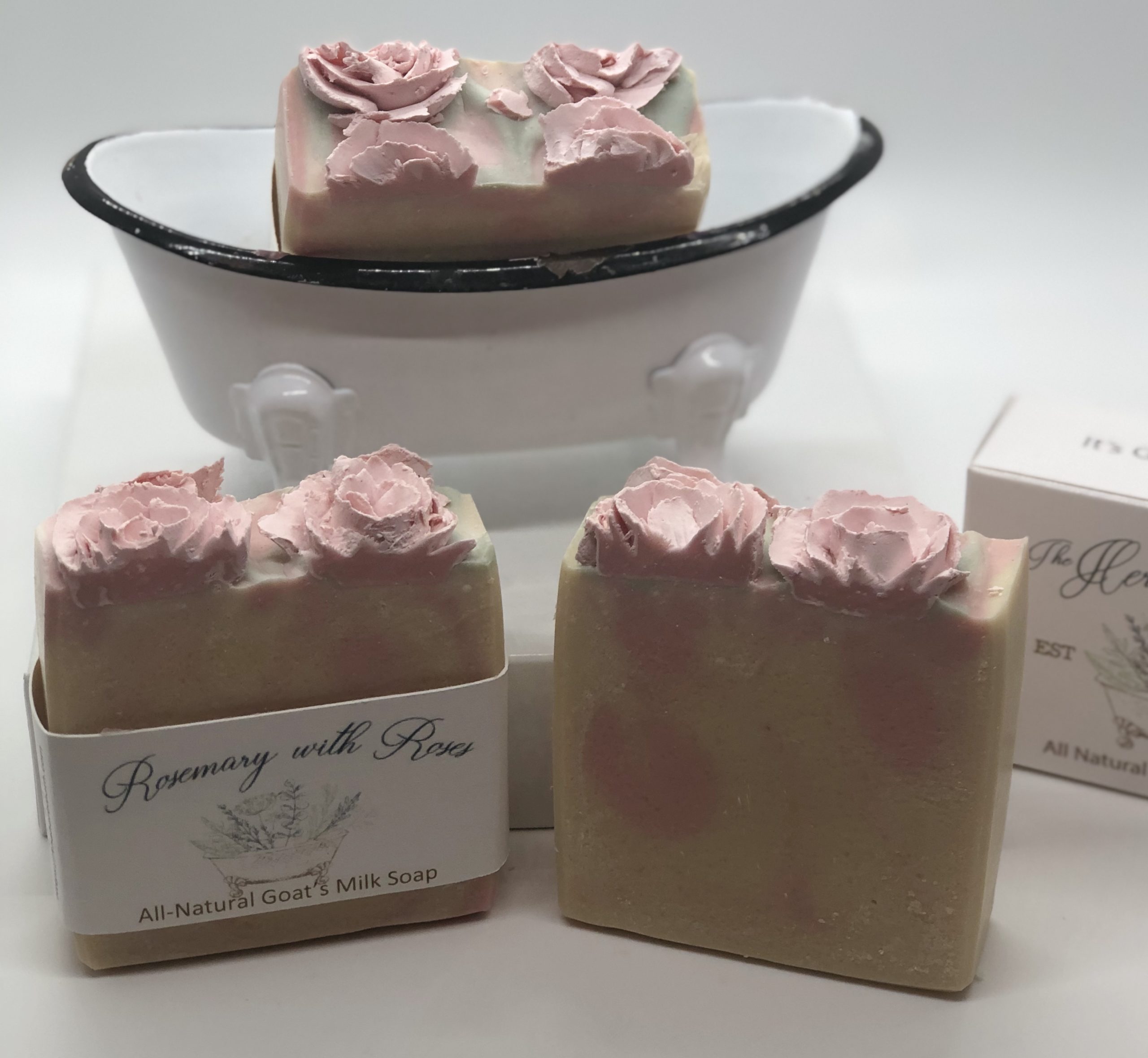 Rosemary with Roses
Beautiful refreshing scent of rosemary, coupled with hand piped pink roses. We infused home grown rosemary into our olive oil base of this soap, and rounded off the fragrance with pure rosemary essential oil, to bring you this delightfully refreshing beautifully adorned goats milk soap. 
2.5 x 3.5 inch bar that is 1 inch thick, this is a hand cut bar that varies in color and size. Weight may vary slightly and are 4.5-4.75 oz
this soap is a full milk soap, that promotes beautiful glowing, moisturized skin. We then added our rosemary infused olive oil, Coconut oil, Shea Butter, Avocado oil, Jojoba oil. We topped of the process with pure rosemary essential oil. And, colored this bar with pink and green mica powdered.
This is a pick TN product
Visit the store for our complete link of products here
And join us on Facebook in our VIP group for more health and wellness info and first looks at new products.
You can view the making of video for this soap on our YouTube channel here