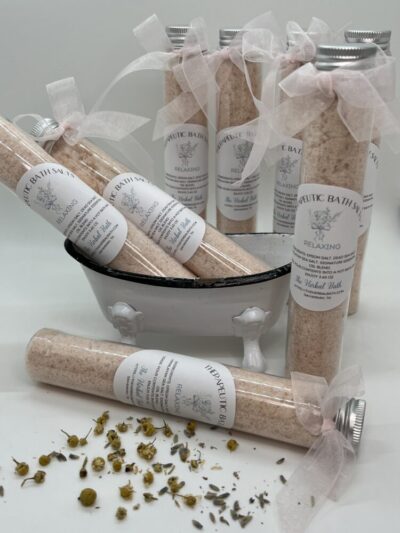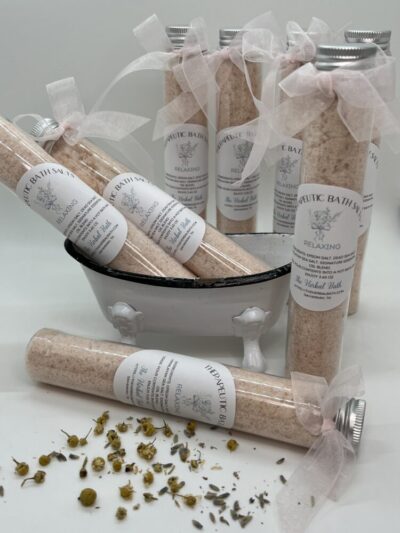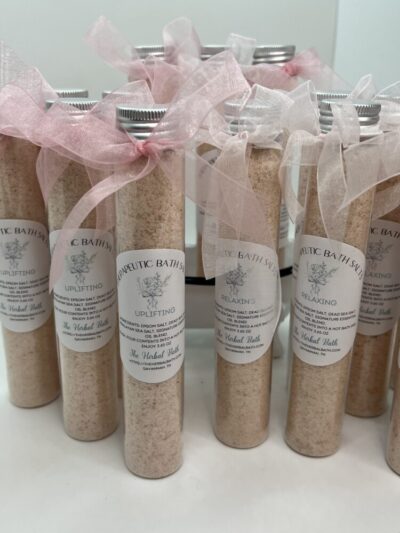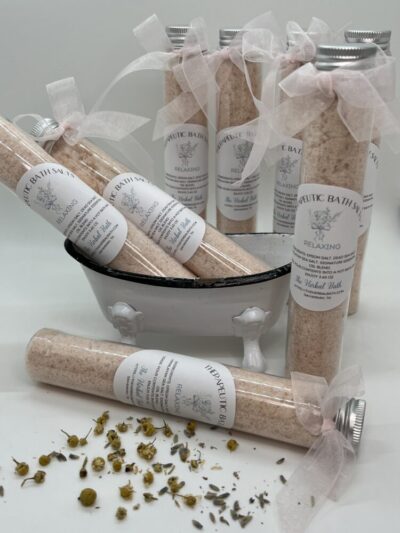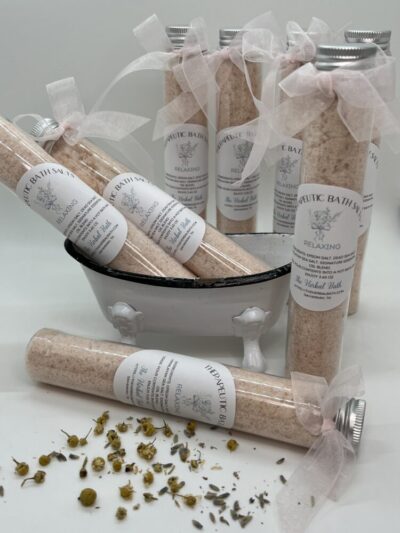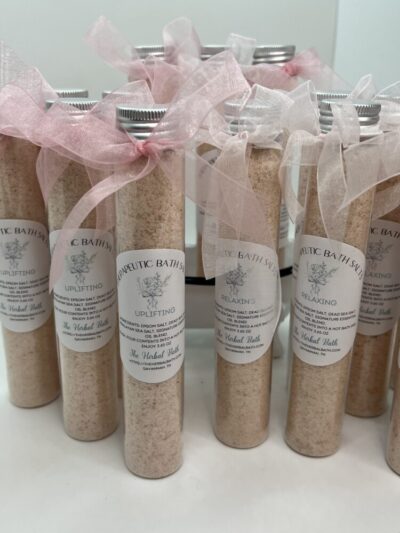 Step into a spa bath at home and relax body and mind.
Bath salts have long been used to sooth sore muscles and create a relaxing bath experience. We have combined the rejuvenating benefits of three amazing salts, Dead Sea Salt, Epsom Salt and Himilayan Salt. This blend is chocked full of vitamines and minerals. We then added essential oils to bring you aromatherapy benefits that relax the body and mind. 
Fragrance/ Benefits
Relaxing- lavender essential oil blend (relaxing, calming and aids with sleep)
3.75 oz tube.