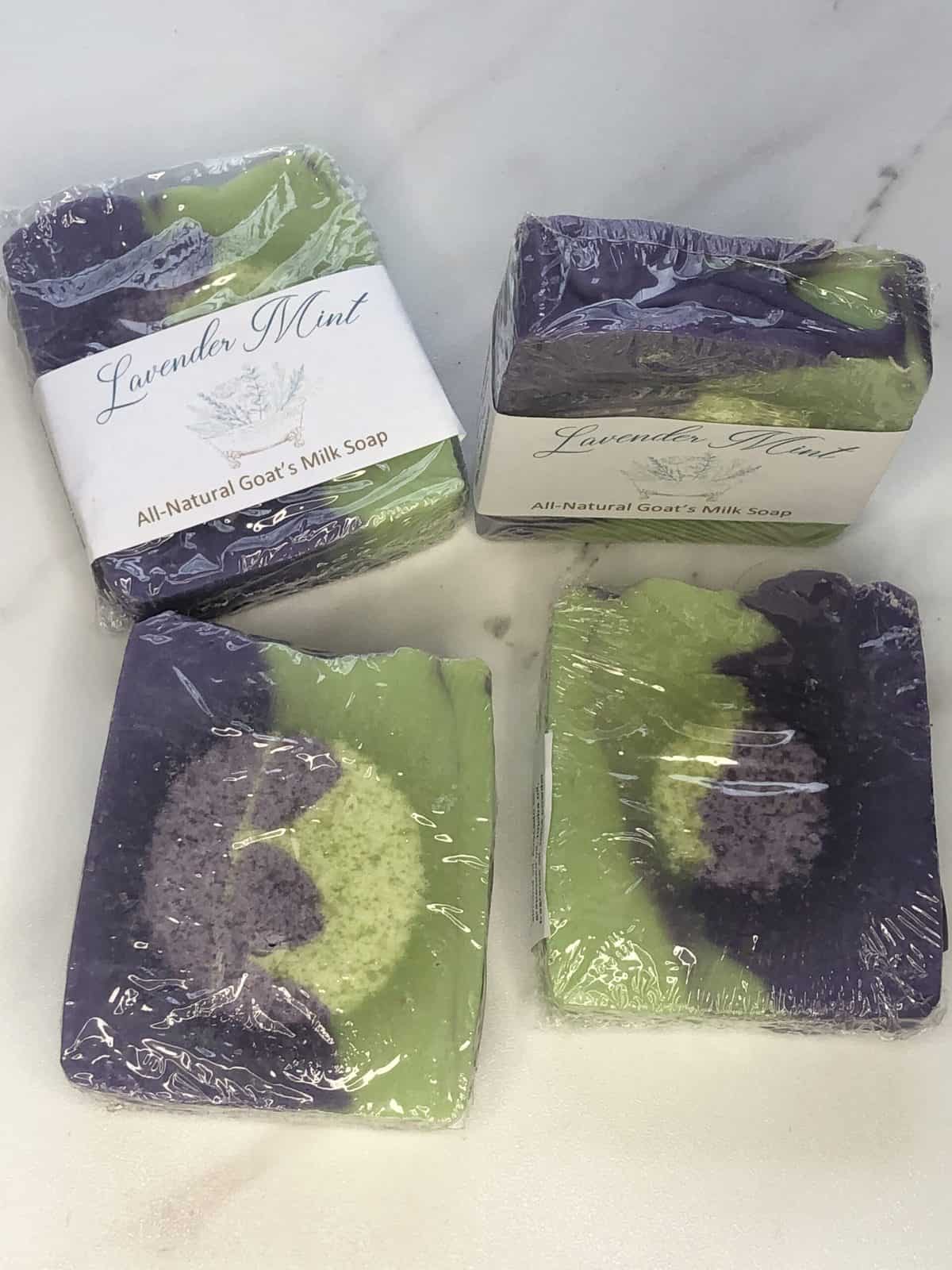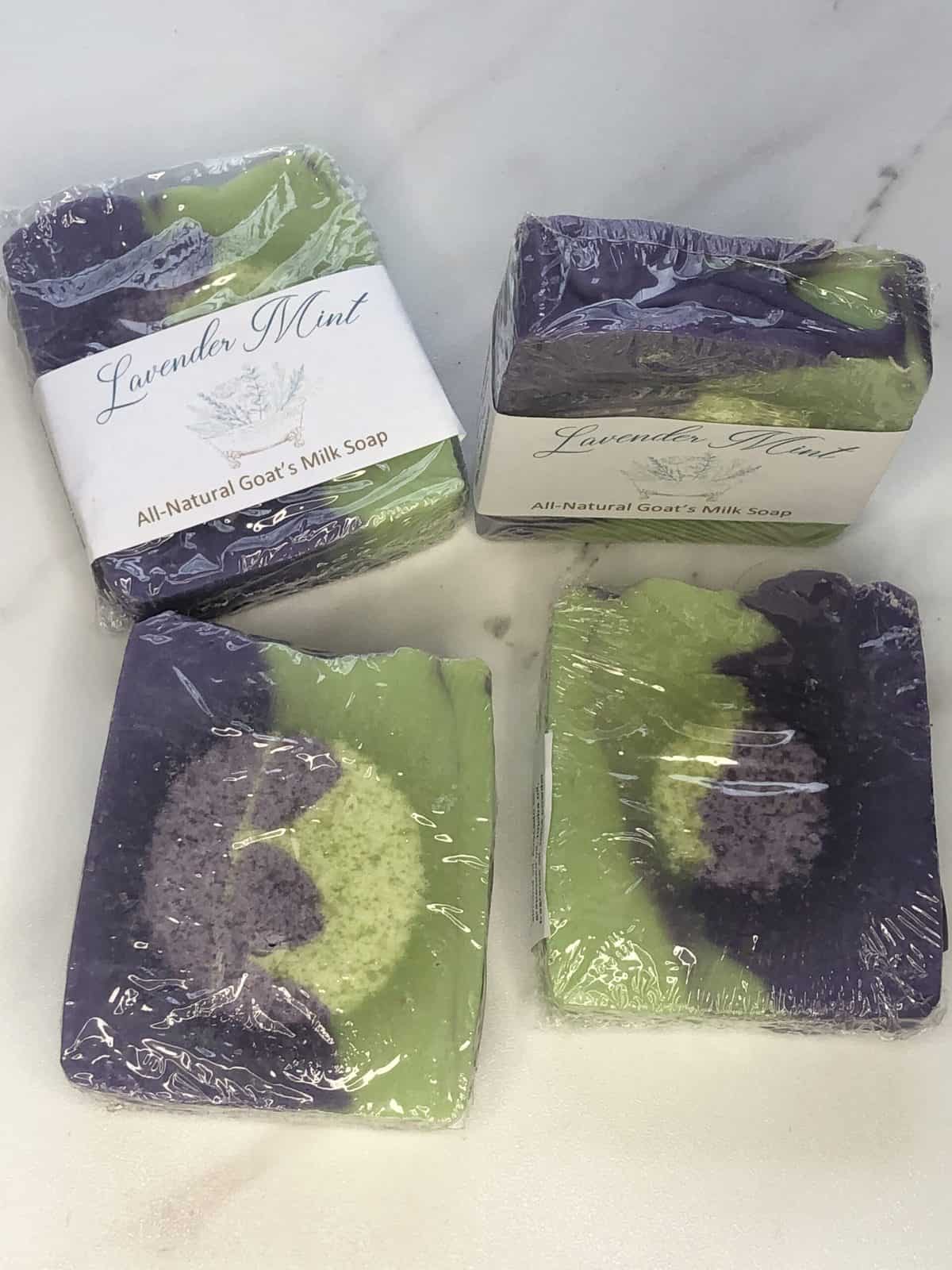 Lavender Mint Soap
Relaxing and refreshing this bright combination awakens the senses with a beautifully delicate and bright fragrance. 
Lightly scented with lavender and mint essential oils this soap both brightens your day with it's delicate mint fragrance, all while relaxing your mind with scent of lavender. 
Our natural goat's milk soaps nourish dry skin leaving your hands and body smooth and soft.