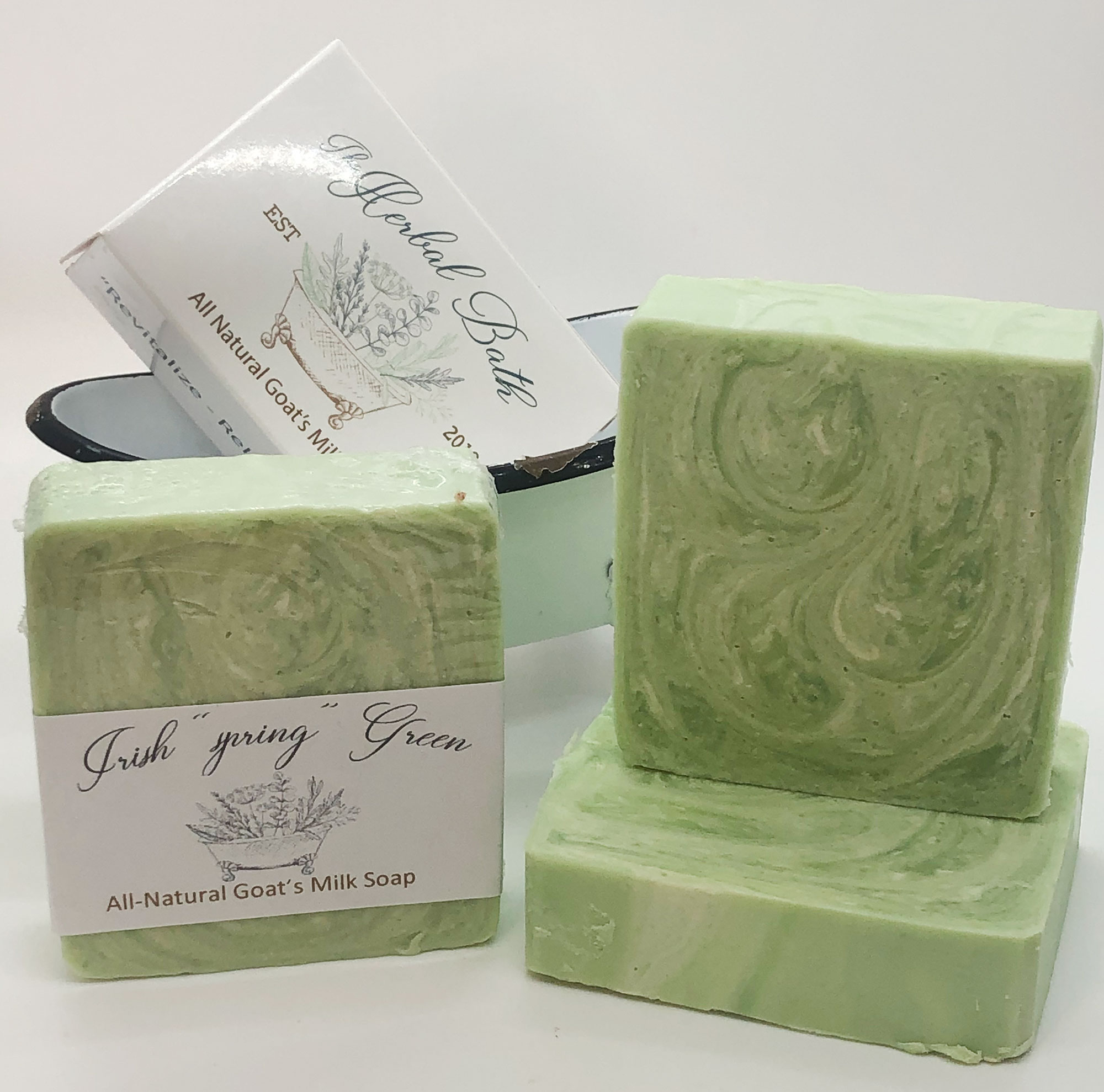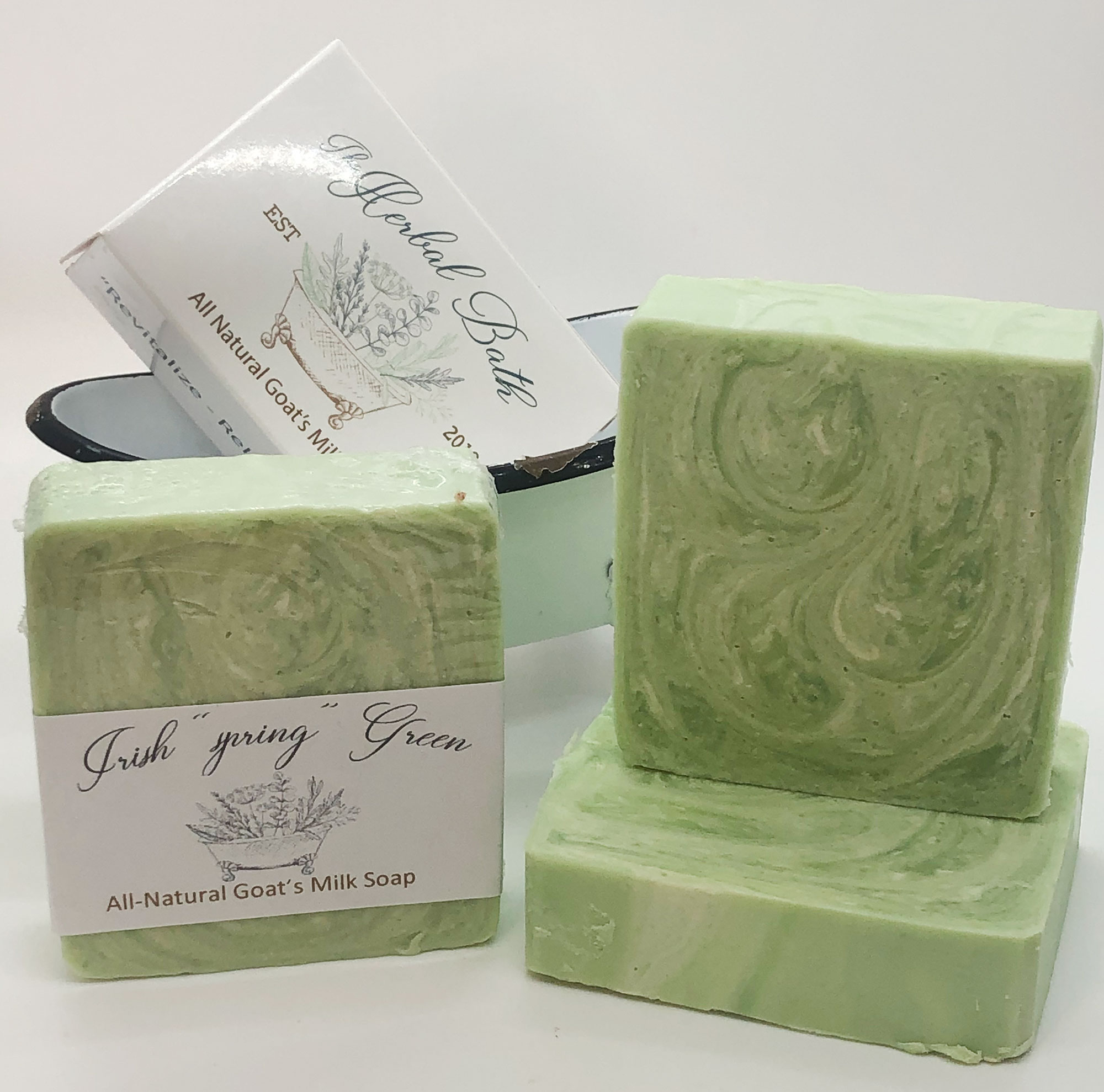 Irish Spring Green Soap
A beautiful copy of the original Irish spring soap that is sure to make you as happy as a leprechaun counting their pot of gold. Fresh clean fragrance blend that opens with fresh bergamot and citrus, followed by floral and herbal notes on a woody base. 
This plant powered soap has a base of coconut oil, olive oil, shea butter, cocoa butter, Almond oil, and avocado oil. Colored with a blend of green mica powders and lightly fragranced with a knock of blend of Irish spring. 
2.5 W 3.5 H 1 thick
shrink wrapped with bio-degradable shrink wrap