Herbal Beauty Vitamin C Serum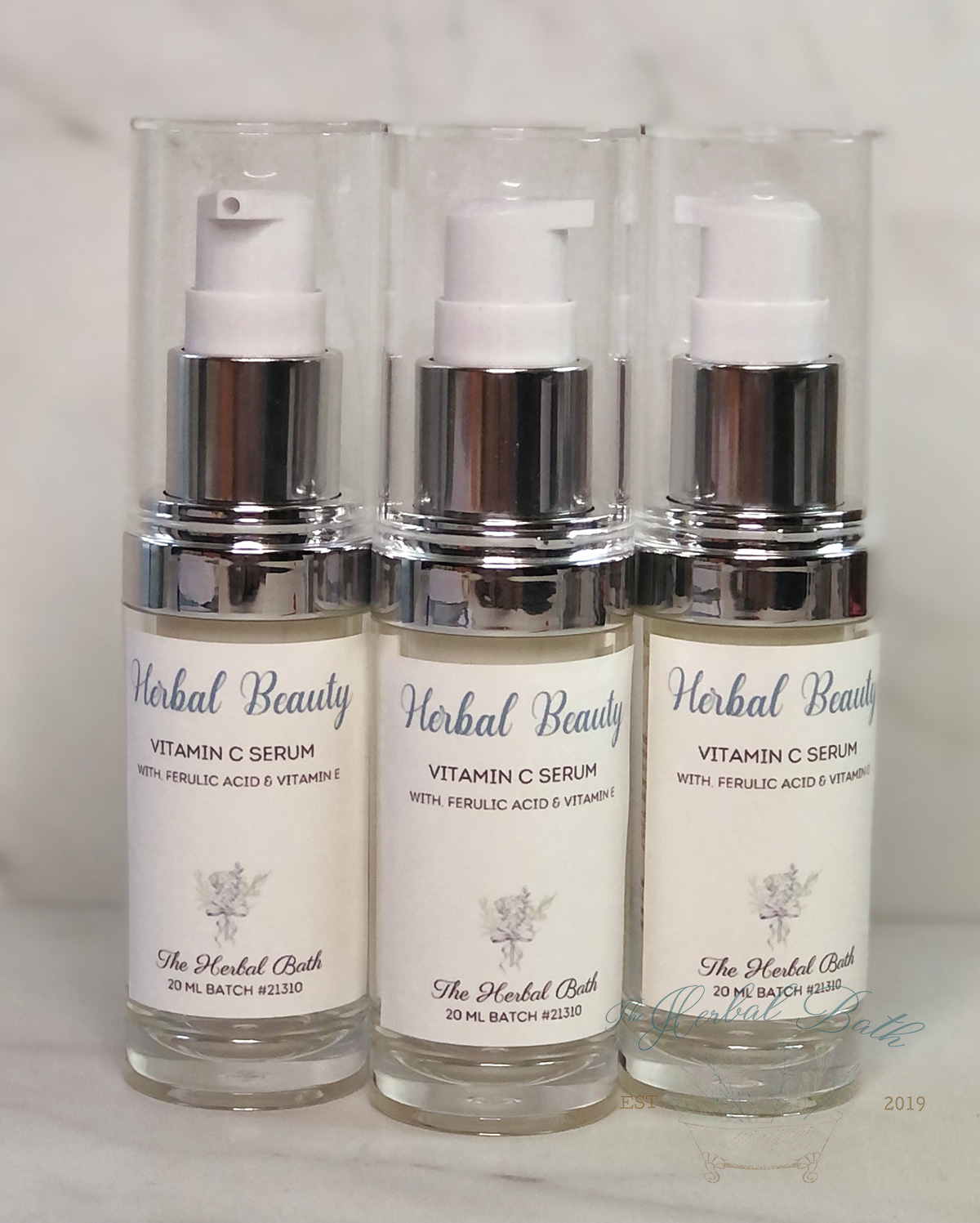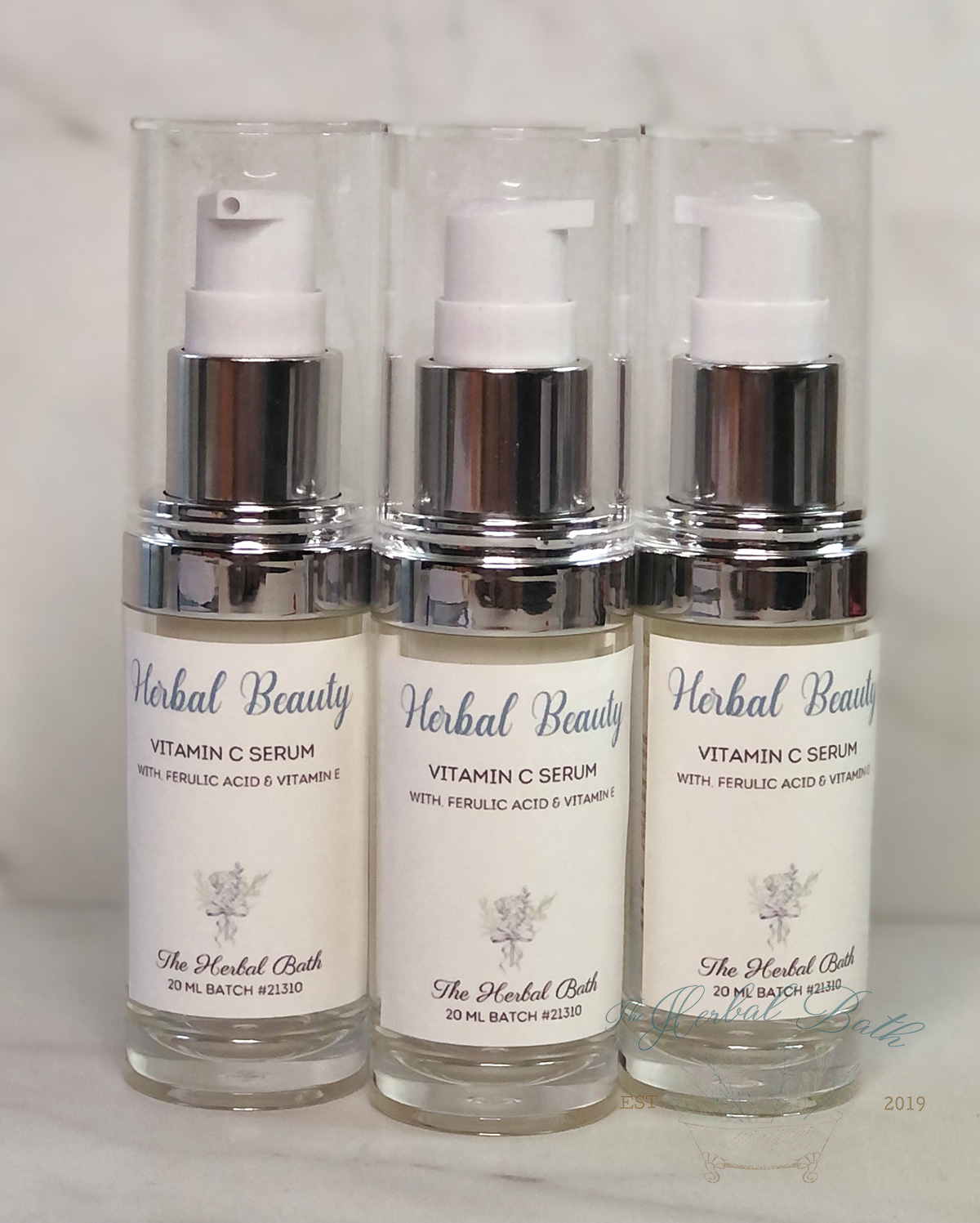 Description
Customer Reviews (0)
Start your day with bright beautiful skin and a cheery disposition! This vitamin C serum checks all the boxes for hydrated, nourished, conditioned, and healthy skin. Get that 1-2-3 punch of Vitamin C, Ferulic acid, and  vitamin E for age defying protection for your skin against environmental stressors.
Vitamin C serum is all the rage right now, and with good reason. The power house benefits of vitamin C are well known in the beauty world for building up collagen, evening out skin tone, and brightening dry dull skin. The addition of Ferulic acid and Vitamin E, combined in the hyaluronic acid base carry those nutrients deep into the skin for maximum nourishment and moisture.
We even took this amazing product a step further and created our water based serum with vitamin rich orange hydrosol. Which not only adds a lovely bright citrus fragrance that will brighten your mood, it adds even more vitamin C, vitamin A, Calcium and Potassium. There is so much to love about this serum. 
Precautions: Vitamin c is typically safe and can be used in conjunction with most other skin care products. Persons with sensitive skin may experience a slight stinging on application. especially if you apply directly after exfoliating. You should discontinue use if redness or lasting irritation persist. Vitamin c serum is safe for use with retinol, and other AHA (alpha hydroxy acids) however it may weaken the effectiveness of both when used together. Vitamin c should not be used with Benzoyl peroxide products. If you use other retinol or peroxide products, it is highly recommended that you stagger the application. Using one in the morning and the other in the evening.
For optimal results use this serum after using Herbal Beauty cleaner and Rose toner and before Herbal Beauty moisturizer.
Ingredients: Citrus aurantium dulcis hydrosol, Distilled water, L-Ascorbic acid, Sorbitan monooleate, Vegetable glycerin, Sodium Hyaluronate, Ferulic acid, Tocopheryl acetate, Sorbic acid, Benzoic acid, Benzyl alcohol
There are no reviews yet, submit yours in the box provided.
Please sign in or create an account to submit a review for this product.