Herbal Beauty Skin Care Set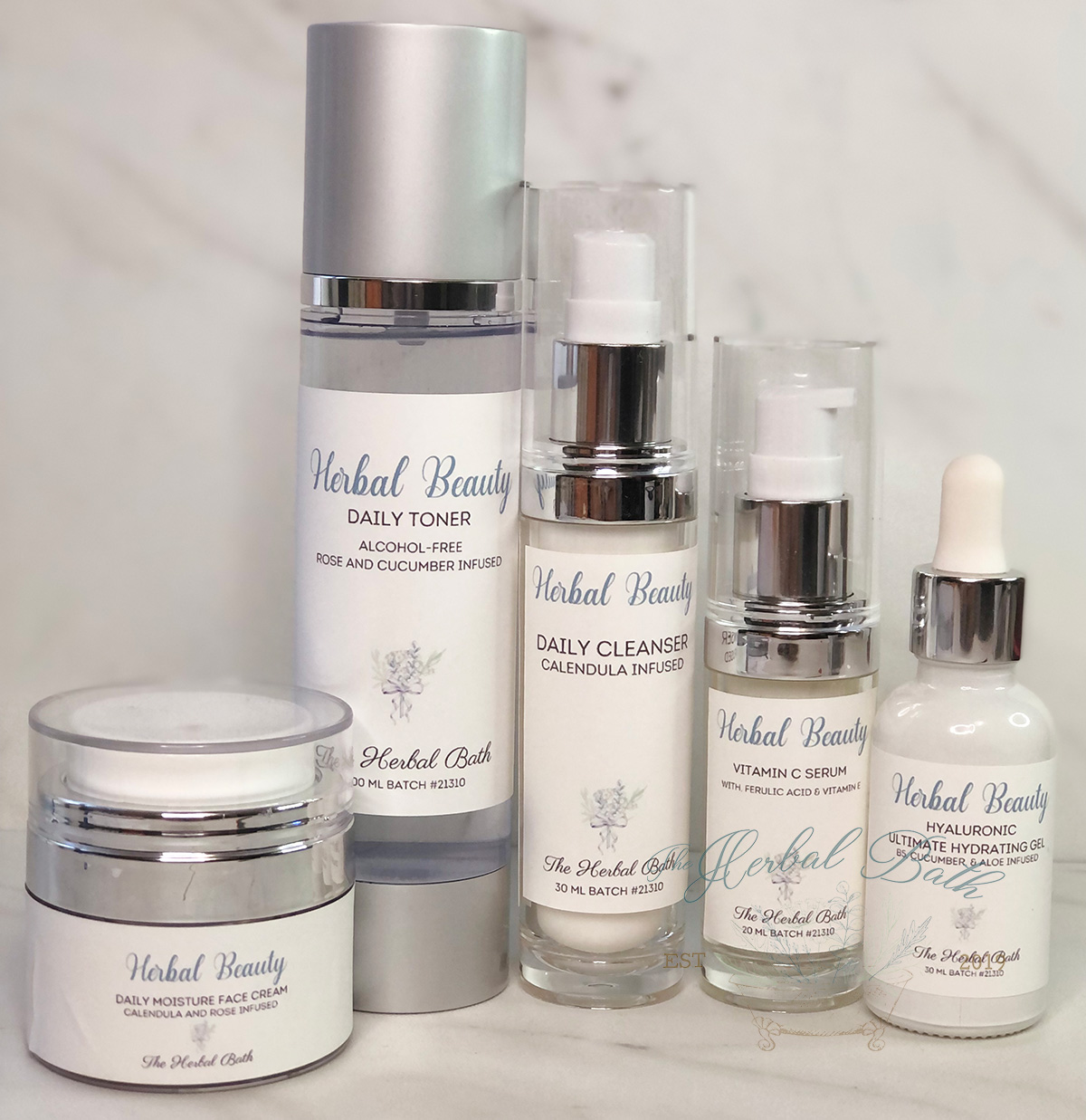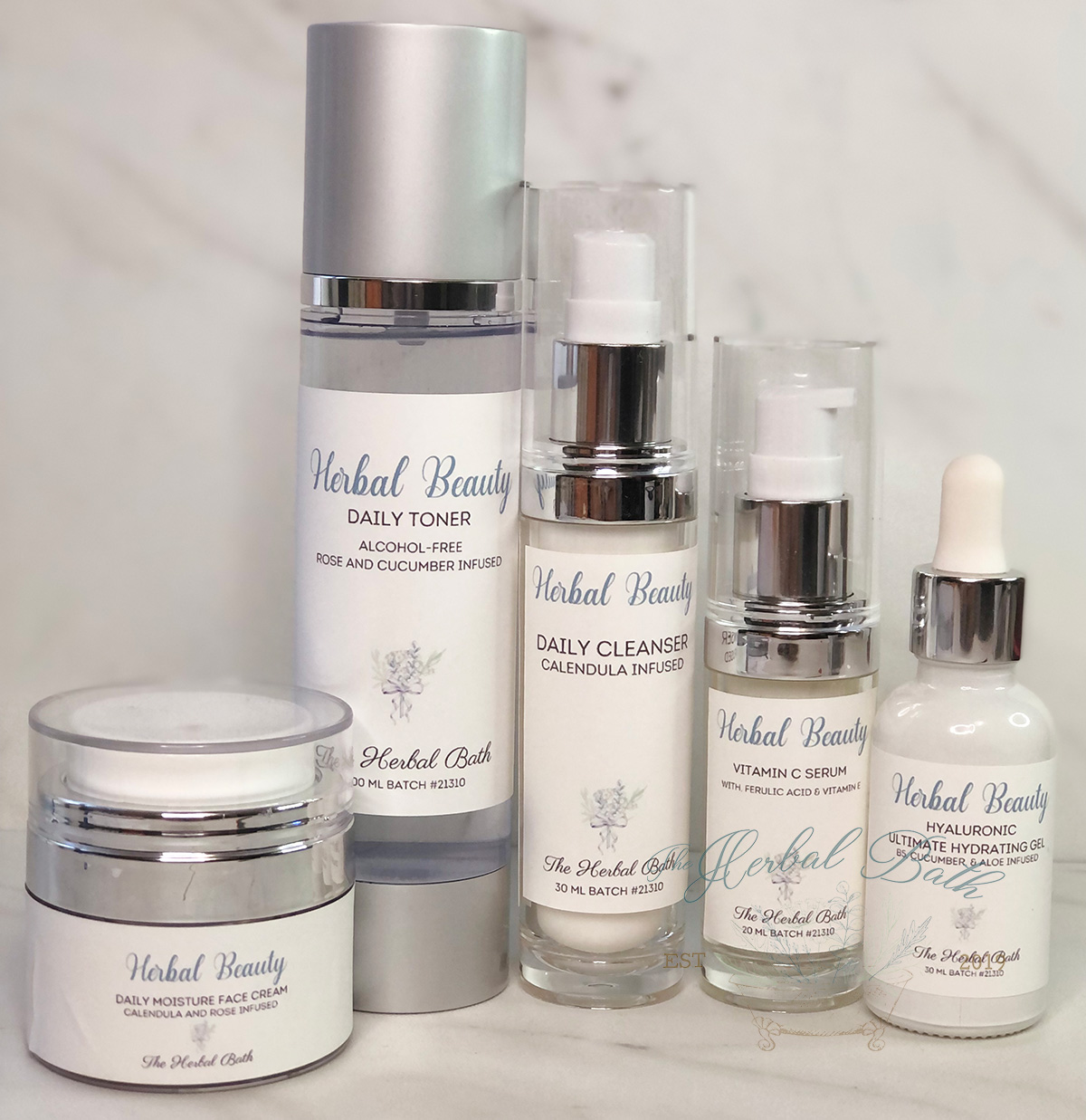 Description
Customer Reviews (0)
Herbal Beauty Skin Care Set
Save 10% when you purchase our full line of skin care products together. Get the maximum benefits of our ingredients as they work synergistically together, to bring you naturally beautiful skin. 
This full set includes: Cleansing Gel, Daily Toner, Daily Moisturizer, Hyaluronic Serum, Vitamin C Serum. 
Daily Cleansing Gel: Our cleansing formula has a gentle gel like texture with soft creamy lather that nourishes your skin, while gently washing away make up and impurities. Our cleansing gel is created with skin tonic ingredients like chamomile and calendula. It is naturally ph balanced to reduce harshness, which allows your skin to maintain more of its natural moisture and beauty.  This cleanser is perfect for all skin types.
Daily Toner: Nourishing hydration for beautiful skin! Your skin will love the feel of this light water based toner that soaks into the skin with no residue. Infused with the balancing power of roses and hydrating goodness of cucumbers, this toner spray can be used all day, every day for nourishing freshness. 
Daily Moisturizer: Our skin loving, all natural, and light weight daily moisturizer replenishes dry dull skin with long lasting hydration. The carefully selected ingredients resemble skins natural oils, and offer anti-inflammatory and age defying benefits for all skin types. Ph balanced and created with Rose hydrosol and Calendula glycerite for a tonic like boost for your skin. Use daily for smooth, luscious, hydrated skin that you will love.
Vitamin C Serum: Start your day with bright beautiful skin and a cheery disposition! This vitamin C serum checks all the boxes for hydrated, nourished, conditioned, and healthy skin. Get that 1-2-3 punch of Vitamin C, Ferulic acid, and  vitamin E for age defying protection for your skin against environmental stressors.
Hyaluronic Acid: Ultimate skin hydration for every day use! In today's society we hear a lot about hydration for our skin, and it's importance. Hyaluronic acid is known for it's ability to do just that! Hydrating dry skin on a regular basis leaves it plump and feeling fresh. Hydrated skin has reduced redness, and reduced fine lines. So who wouldn't want that? Plus, we have added Panthenol to this amazing serum to help relieve stress and calm that irritated skin even more.
For full description and ingredients, visit individual product pages
There are no reviews yet, submit yours in the box provided.
Please sign in or create an account to submit a review for this product.