Grounding-Goats milk soap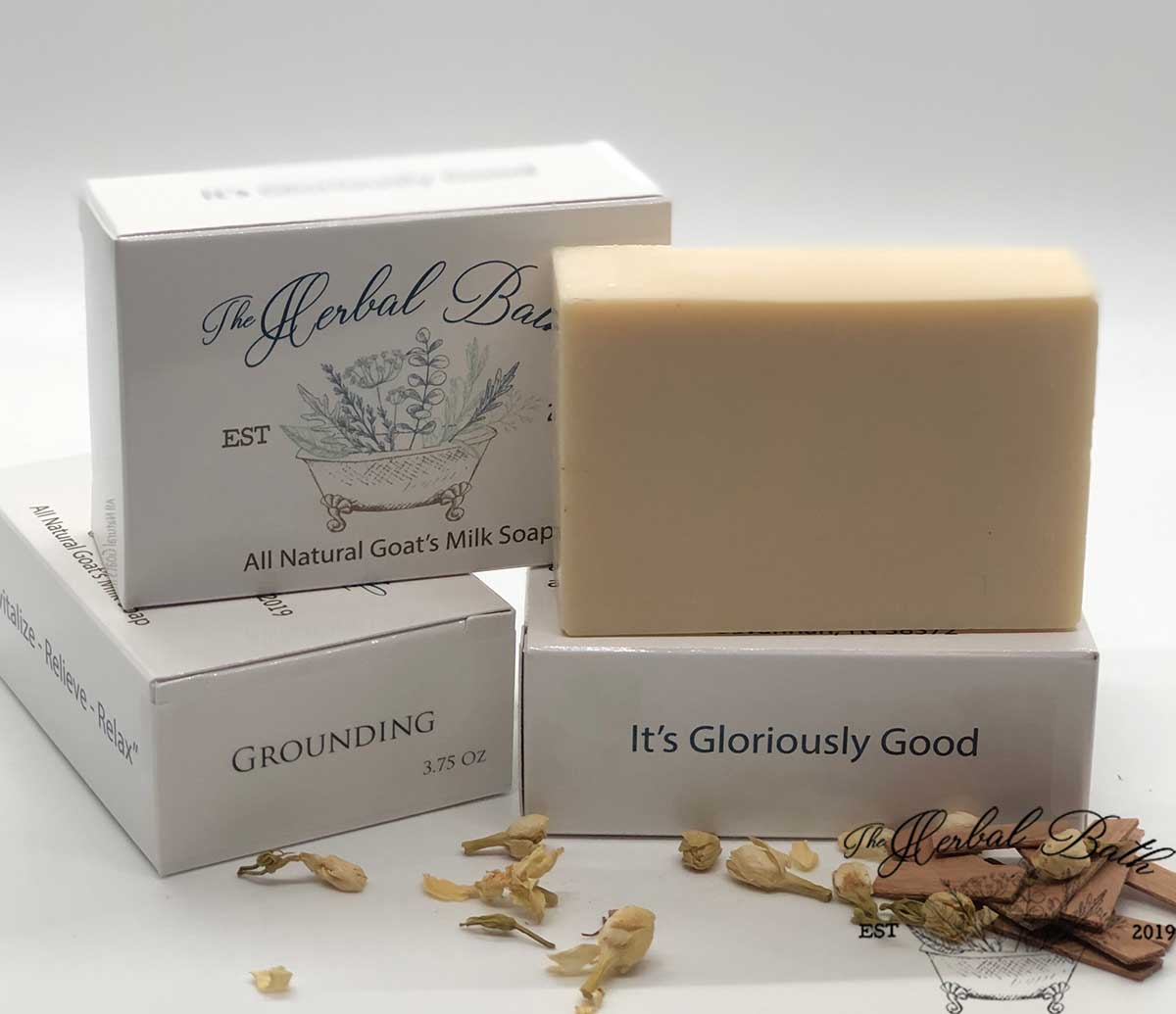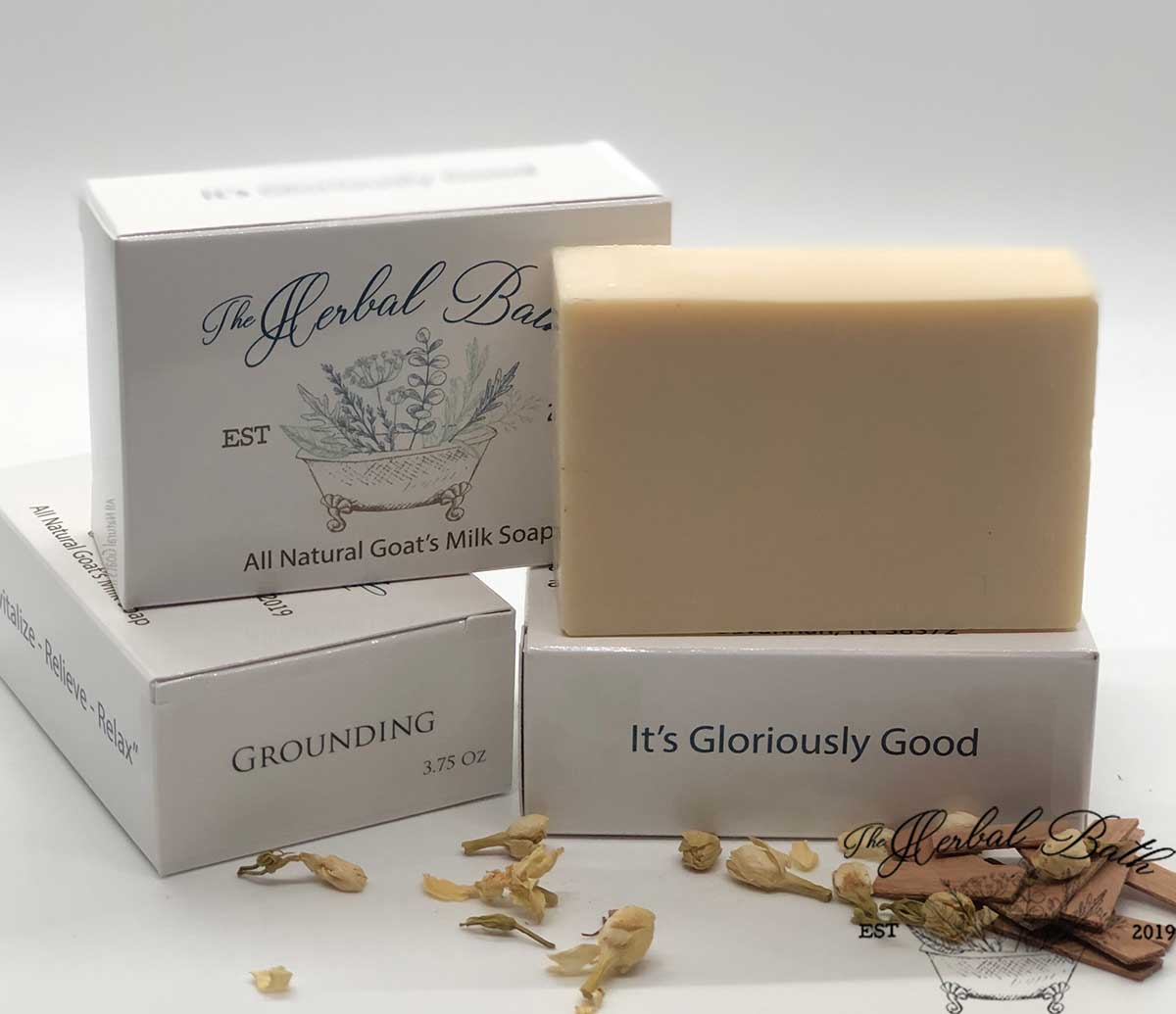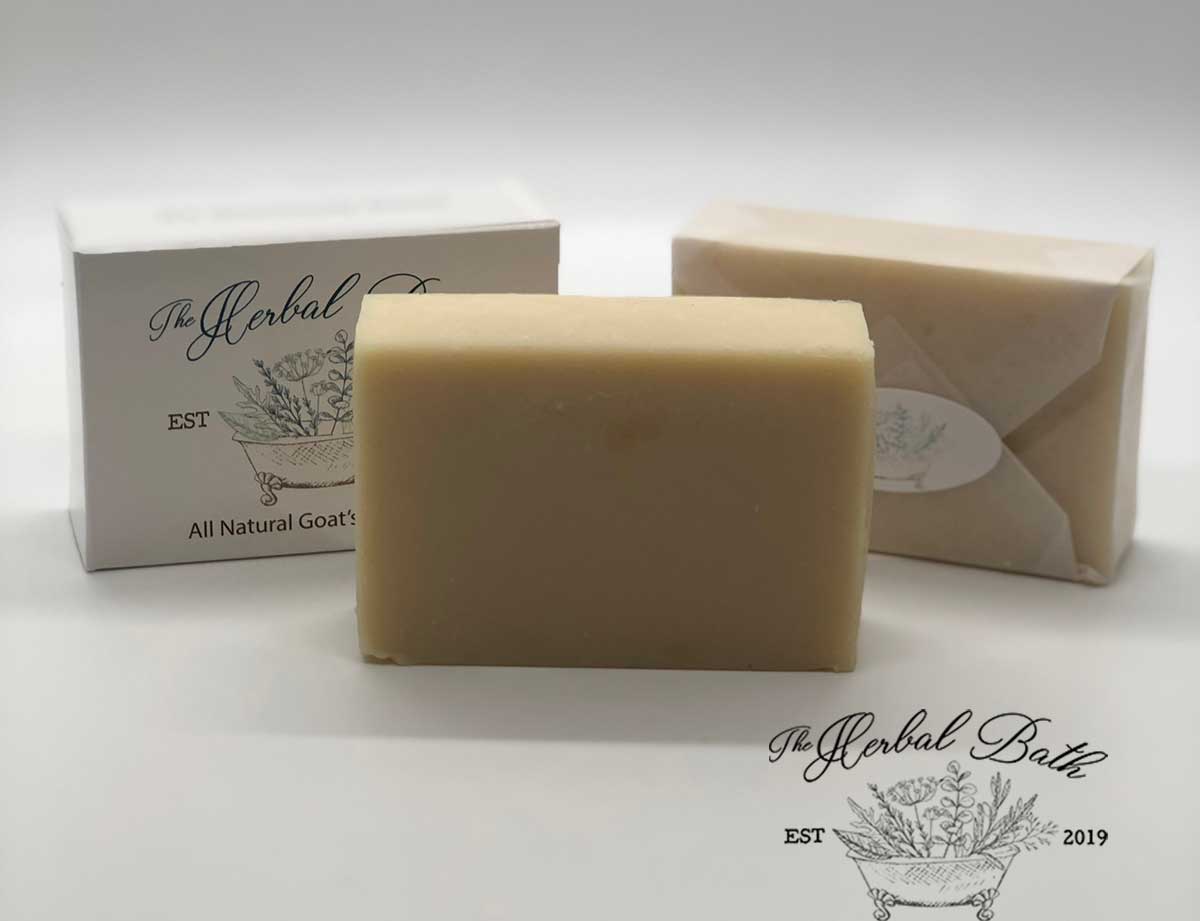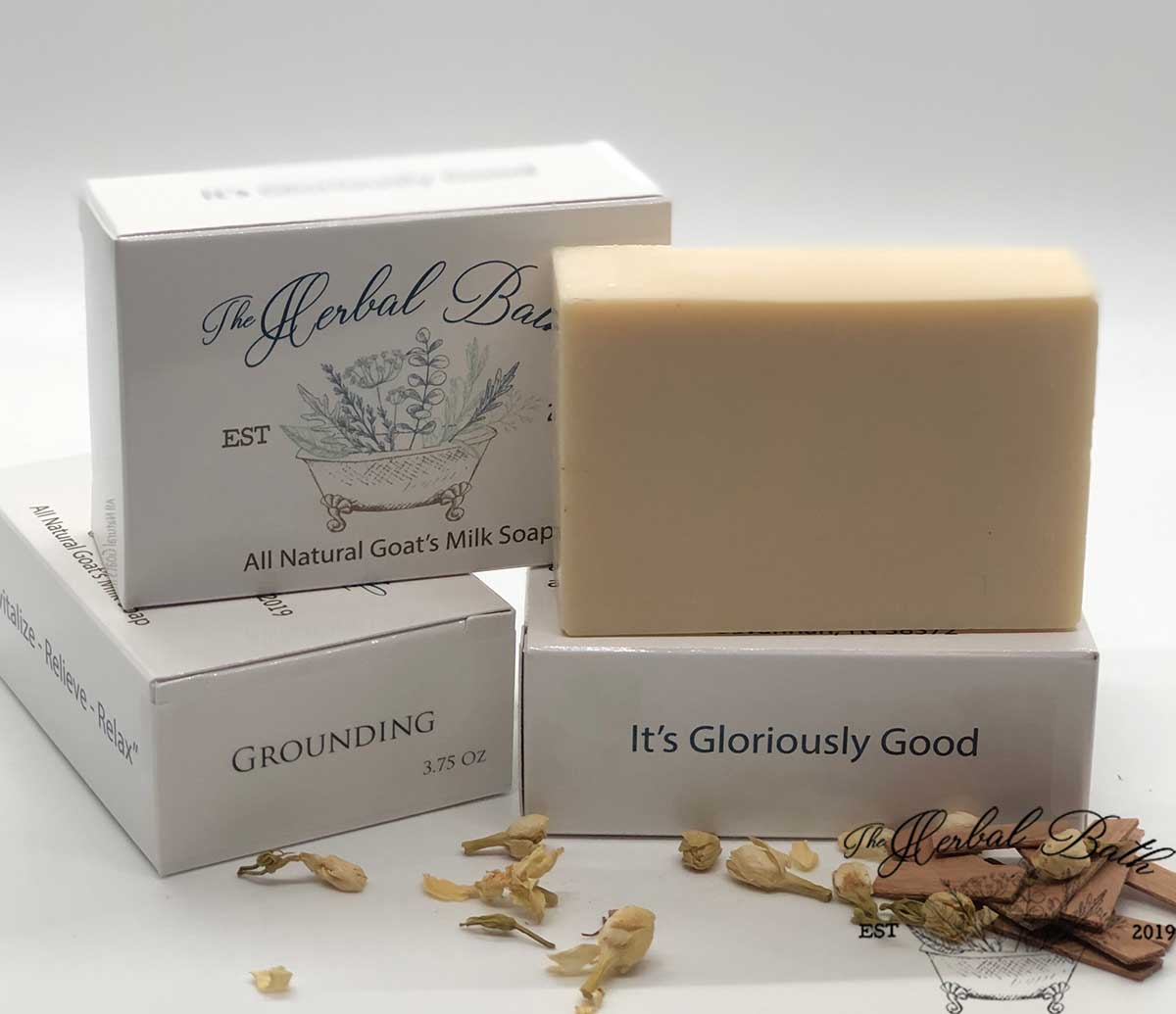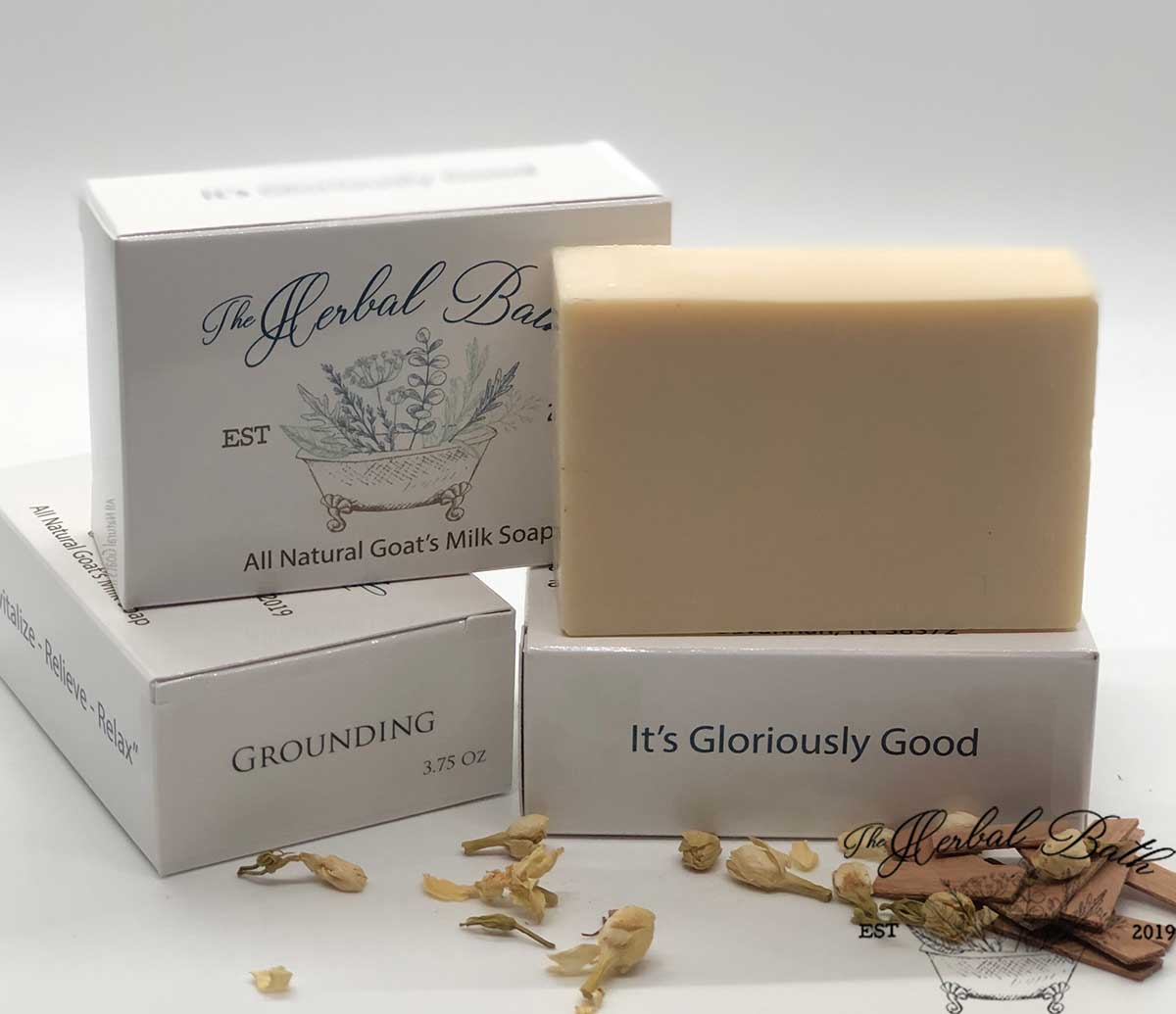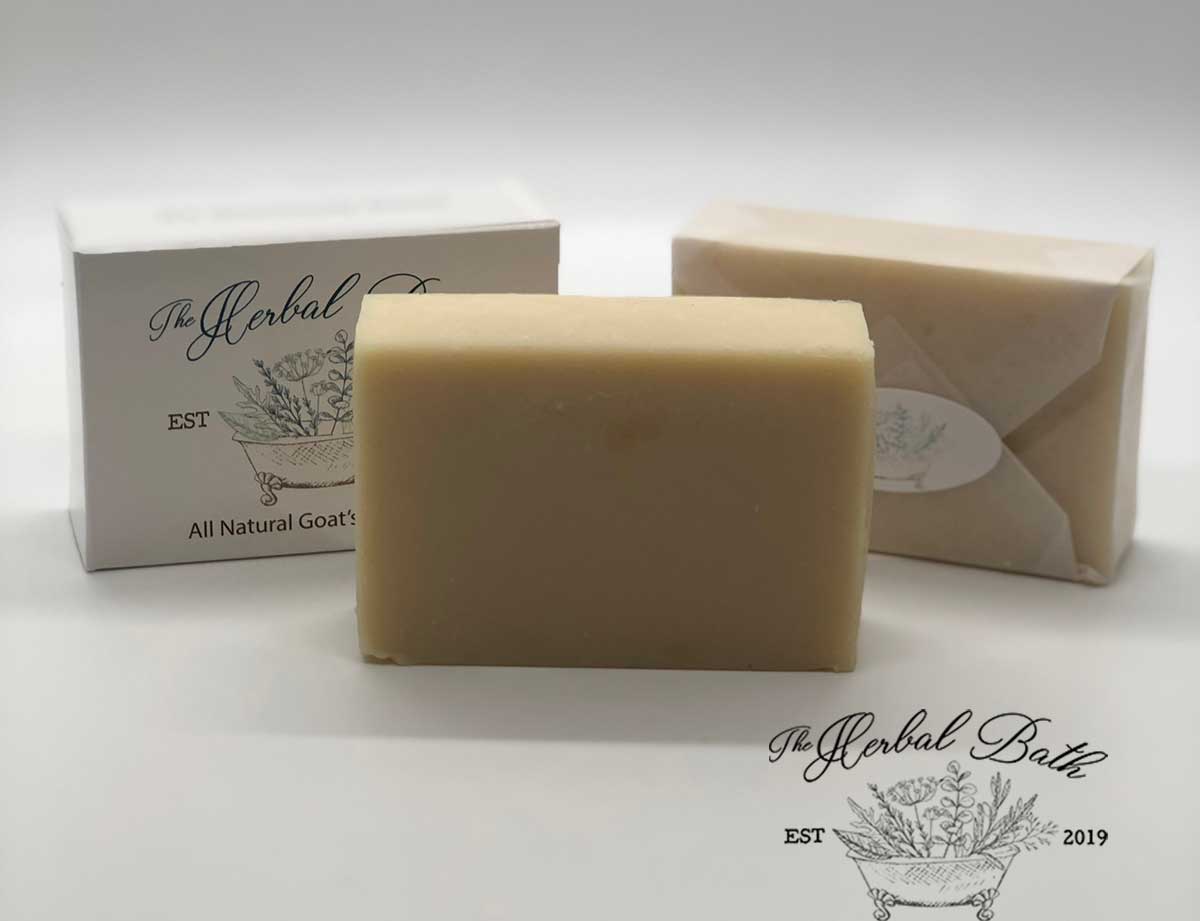 Start or end your day in a calm and peaceful place. With your feet planted firmly one the ground, Breath deep as you wash away anxiety and return to your place of zen.  Our delightful essential oil blends are added to our fresh Goat's milk soap to enhance your daily routine with beautiful aromatherapy.
Grounding Blend Goat's milk soap. This soap blend releases a light peaceful fragrance that we created with Jasmine absolute, Cedar wood, and Amyris essential oils. This fragrance promotes calm feelings and peaceful effects for a grounded anxiety reduced day.
All of our Signature Soap Blends are rich lathering moisturizing bath bars that we create with essential oils to add aromatherapy benefits to your daily routine. Created with a blend of high quality, healthy oils our goat;s milk soaps will nourish dry skin, moisturize, and most of all leave your skin soft, smooth, fresh and clean.