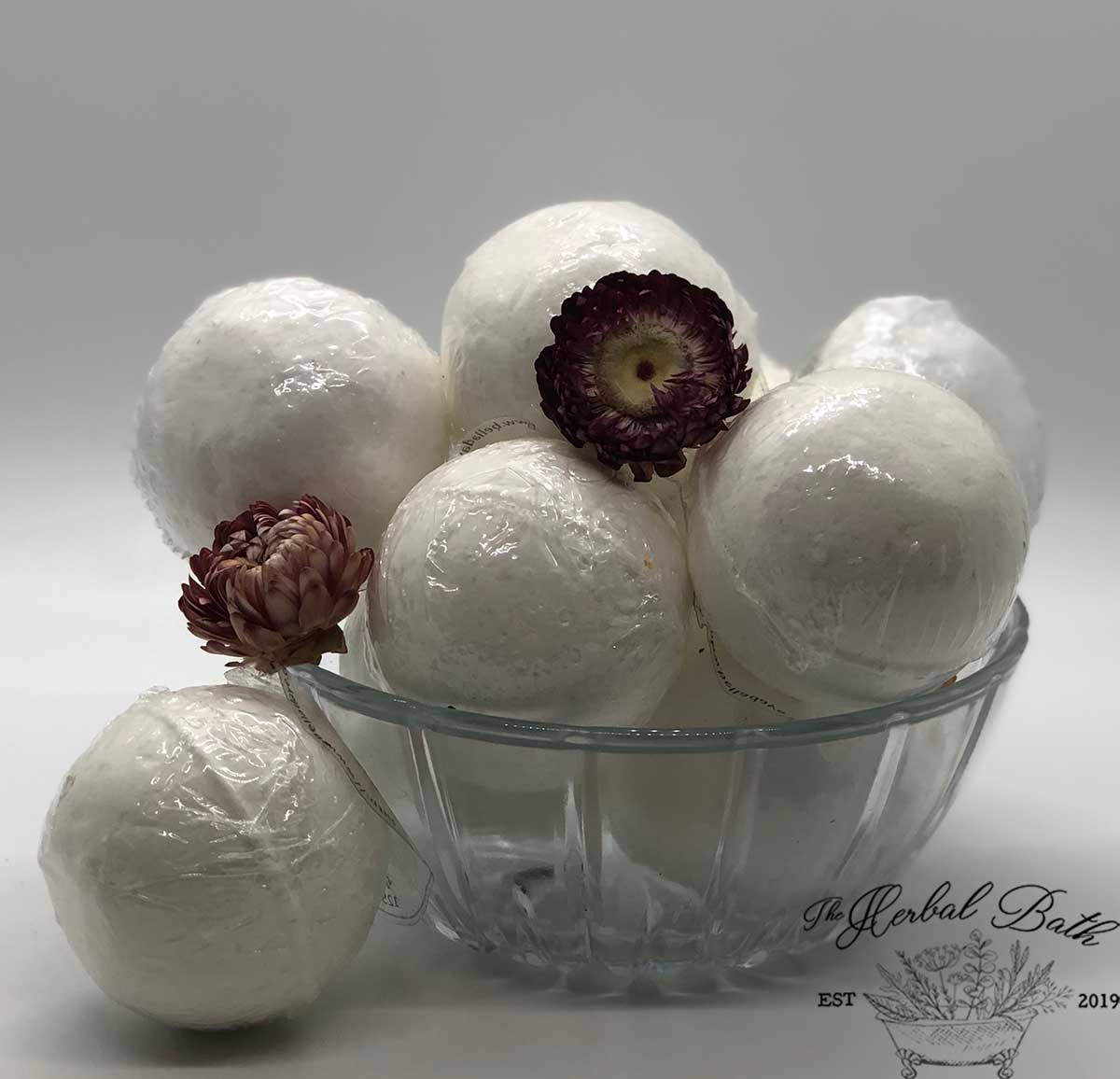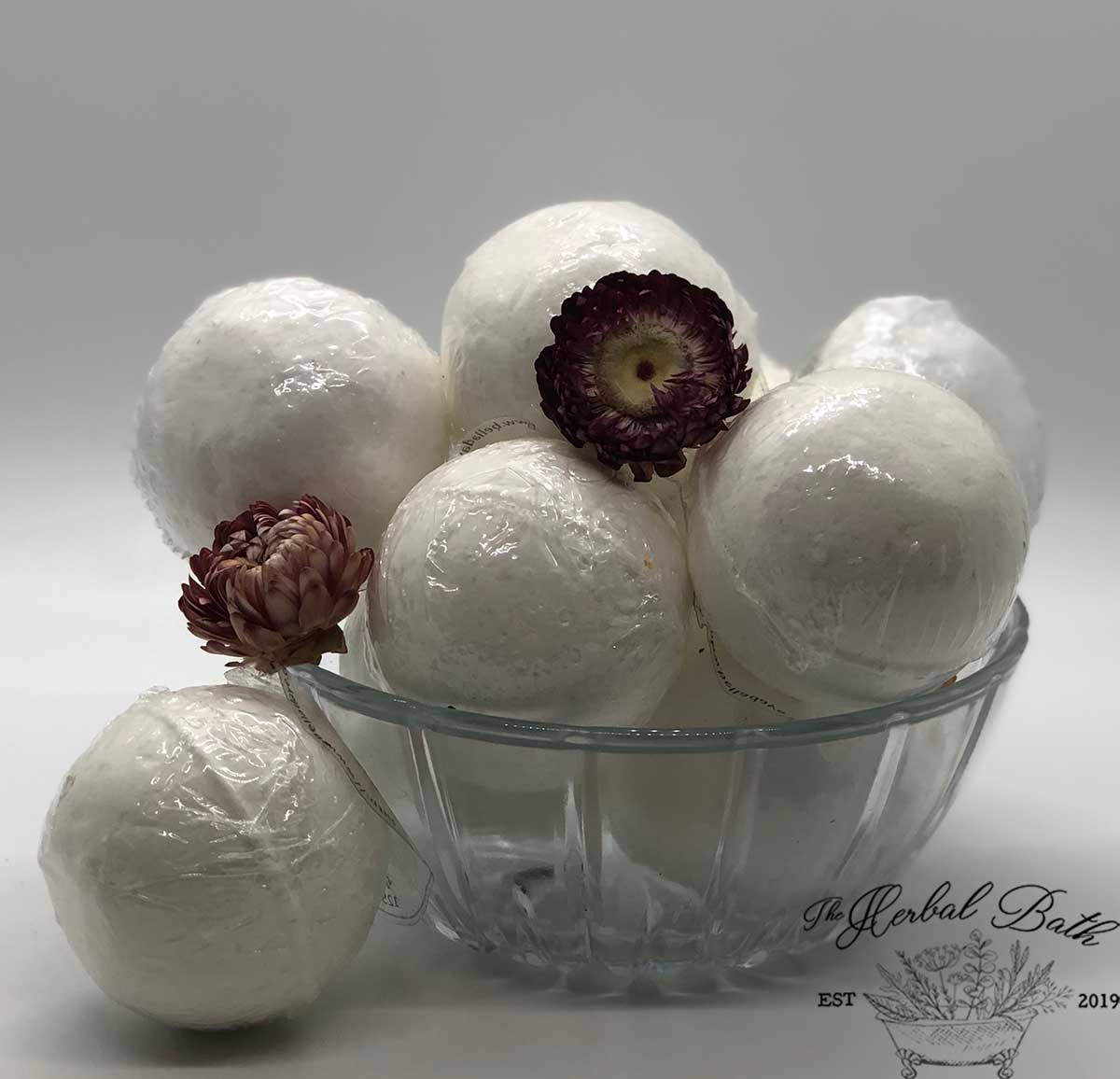 Step into a spa bath at home, ground yourself and center your body and mind.
Ground yourself with our grounding aromatherapy bath bomb. Our all natural, bath bombs are created with intention to bring about desired benefits. Created chemical free and dye free. These aromatherapy bath will turn your every day bath into a spa experience. Simply drop this ball into your bath water and be transported away  to a delightful at home spa experience. Created with essential oils to offer aromatherapy benefits and natural moisture for your skin.
Fragrance/ Benefits
Grounding-essential oil blend (reduce anxiety, quiet your mind, grounding effects)
These moisturizing effervescent bath balls are created with coconut oil to replenish moisture to dry skin. 
All Natural ingredients, NO DYES and NO CHEMICALS, fragrance created with essential oils, Epsom salt and natural fizzing agents bicarbonate soda and citric acid.
Bath bombs are 2.7 ozs and individually Shrink wrapped for preservation