Goat Milk Sugar Scrub

Goat milk sugar scrub
$9.99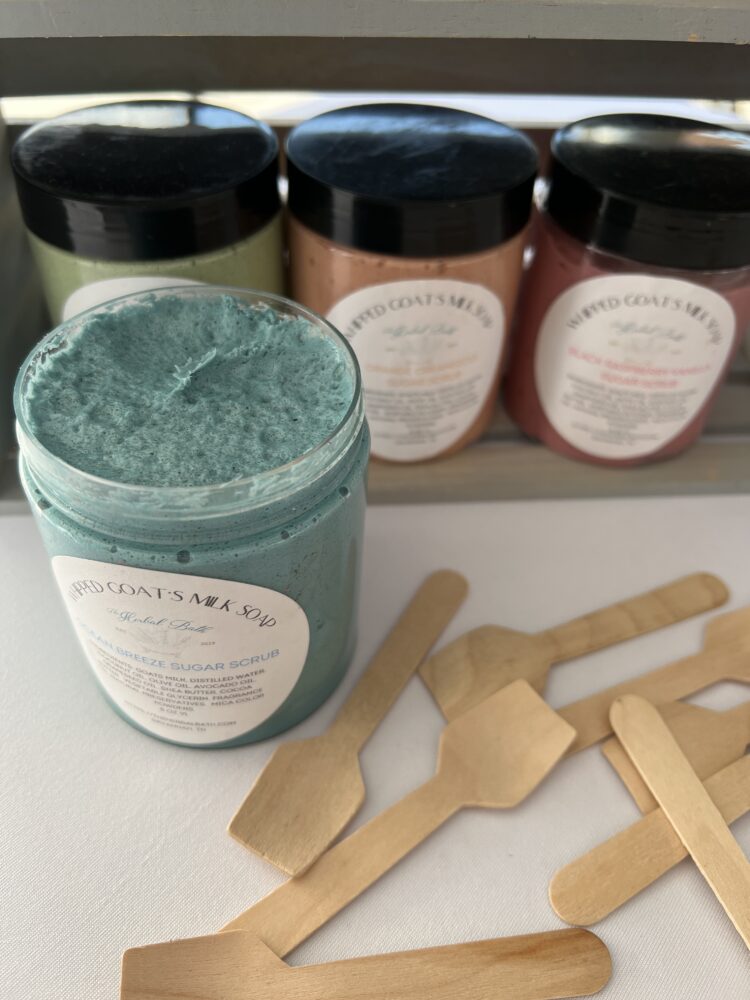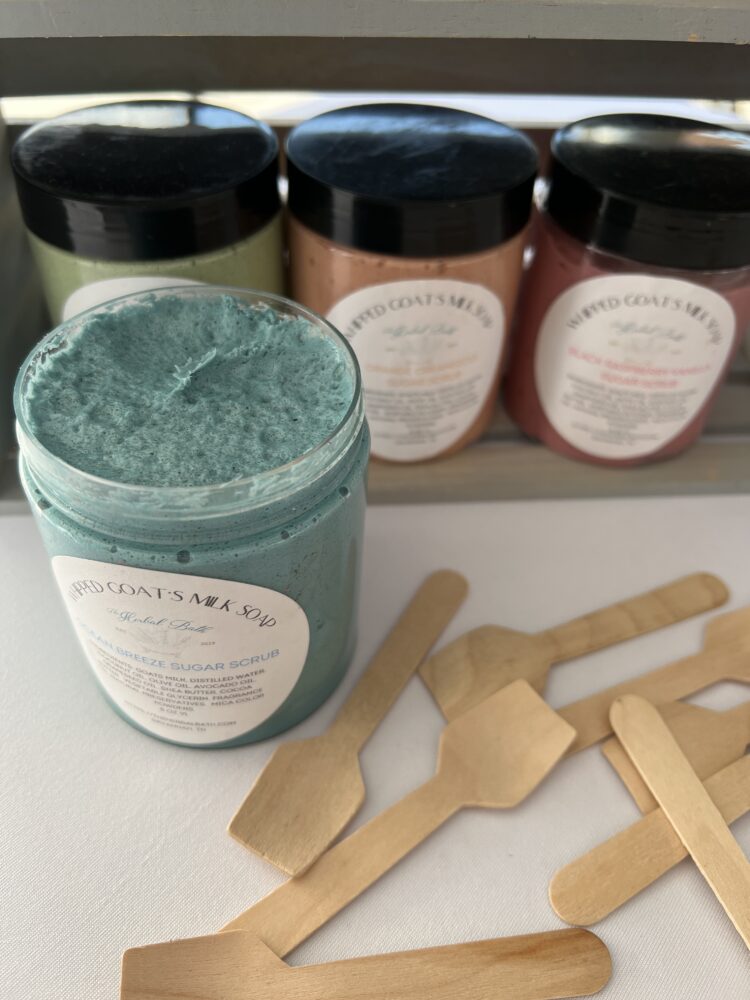 A one-time price of $9.99 will be added to your order.

16 Left in Stock

Goat Milk Sugar Scrub

Are you looking for that youthful glow? Everyone wants soft smooth younger looking skin, and goat milk products are a great way to achieve that. Goat milk is high in Lactic Acid, which is one of the Alpha Hydroxy acids that help to sloughs off old skin cells and fosters new cell regeneration. This leaves your skin looking and feeling younger.
Goat milk is also high in vitamins and minerals like A and B and Selenium that nourish your skin and help protect it from the harsh elements.


We created this amazing scrub with melted down goat milk soap shavings and then added nourishing oils, natural surfactant (for extra bubbles) and gentle scrubbing sugar.

 

We created this amazing scrub with melted down goat milk soap shavings and then added nourishing oils, natural surfactant (for extra bubbles) and gentle scrubbing sugar. 



Ingredients: Goat Milk Soap ( goat milk, coconut oil, olive oil, avocado oil, grapeseed oil, Shea butter, cocoa butter) hemp seed oil, Castile soap, luicidal, fragrance oil, mica color powders. 
comes in an 8oz jar weighs 7-8 ounces 

 
Are you looking for that youthful glow? Everyone wants soft smooth younger looking skin, and goat milk products are a great way to achieve that. Goat milk is high in Lactic Acid, which is one of the Alpha Hydroxy acids that help to sloughs off old skin cells and fosters new cell regeneration. This leaves your skin looking and feeling younger.
Goat milk is also high in vitamins and minerals like A and B and Selenium that nourish your skin and help protect it from the harsh elements.
We created this amazing scrub with melted down goat milk soap shavings and then added nourishing oils, natural surfactant (for extra bubbles) and gentle scrubbing sugar.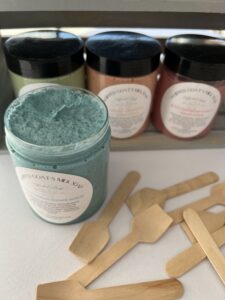 Ingredients: Goat Milk Soap ( goat milk, coconut oil, olive oil, avocado oil, grapeseed oil, Shea butter, cocoa butter) hemp seed oil, Castile soap, luicidal, fragrance oil, mica color powders.
comes in an 8oz jar weighs 7-8 ounces
If you like this Goat milk sugar scrub then we are sure you will love our skin care products too. You can find them here
We love to connect with our customers. Therefore we are very active on social media, and encourage you to follow us on your favorite platform. We can be found on Facebook, Instagram, Twitter, YouTube, TikTok, and Pinterest, @theherbalbath and LinkedIn @lorrie-vaughn-wilbanks. On these various accounts you can view full length videos,(on the herbal bath youtube channel) video shorts, chat with us live, see behind the scenes, and more. So head on over to your favorite social media hang out and join in the conversations. See you there!
before you go….don't forget to subscribe to our newsletter for shop updates and member only deals.