Garden of Eden Goats milk soap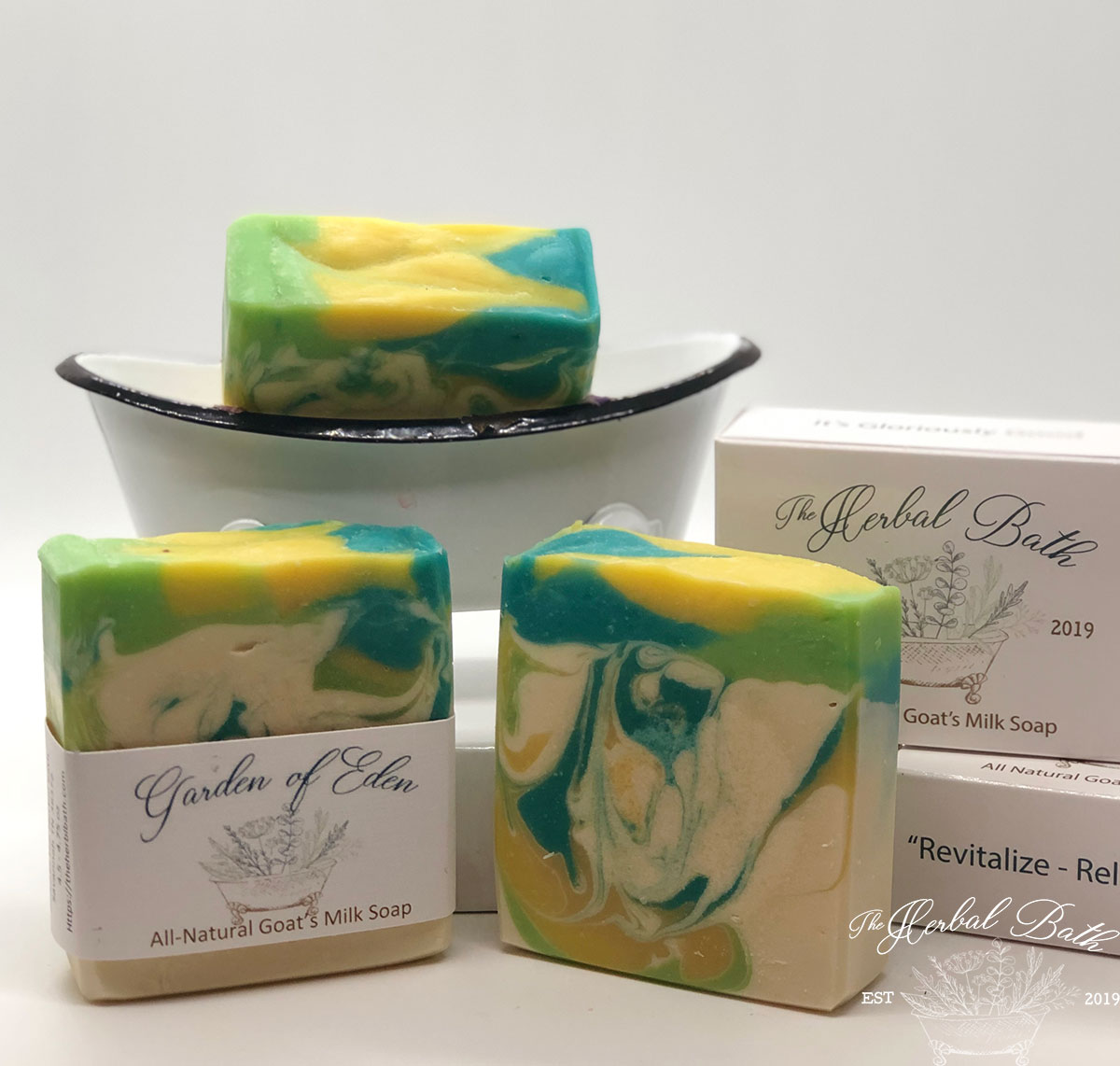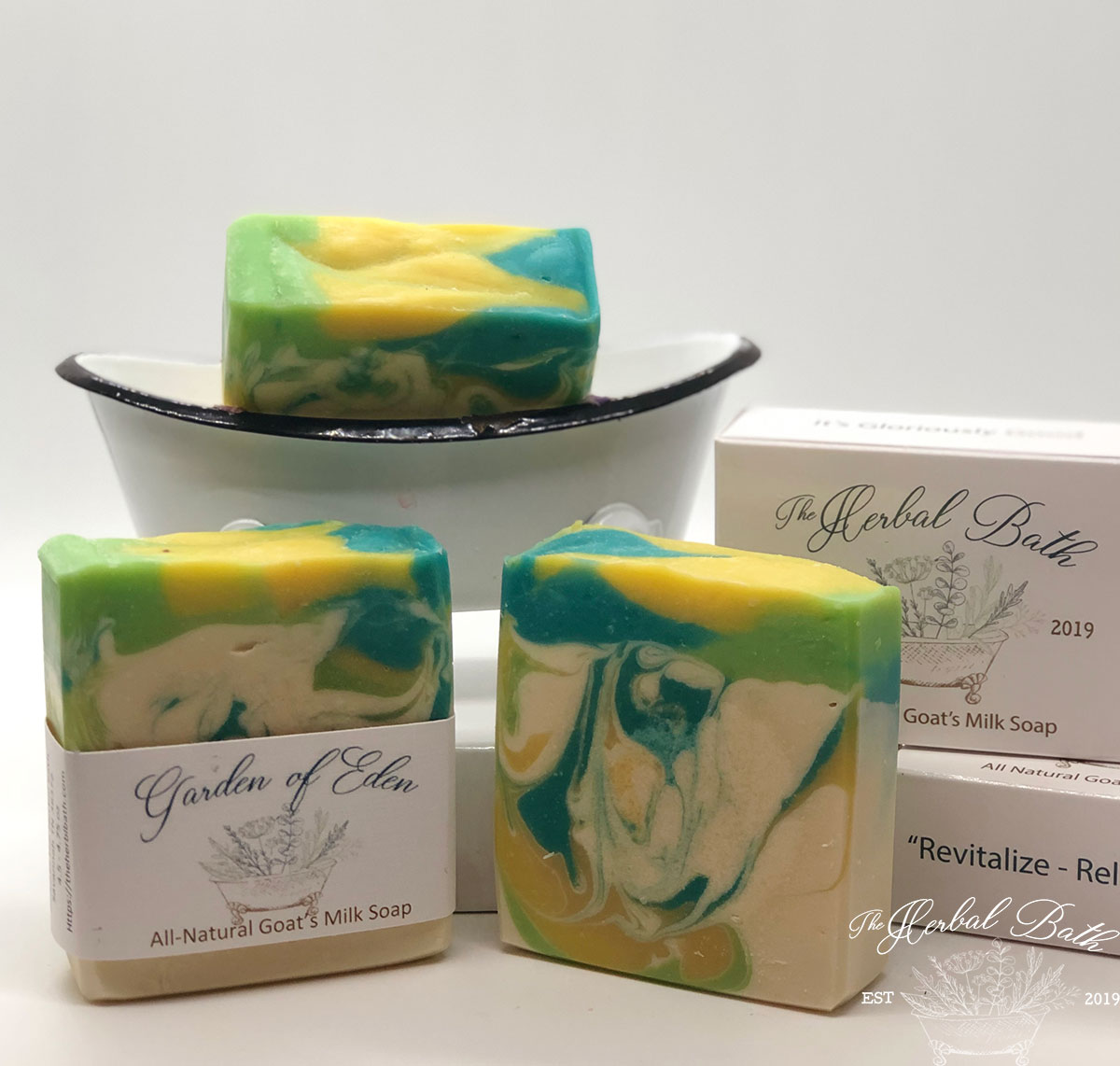 Garden of Eden Goat's milk soap
Take a journey to the place that time forgot. The Garden of Eden, is a land of perfection! Untouched by the troubles of this land, the garden of Eden is filled with all the goodness that the planet has to offer. Fragrant pear blossoms, fresh strawberries and Kiwi, Honeysuckle on the vine with hints of warm musk and golden amber. 
Phthalate  free fragrance with mica colors
 These great bars are chocked full of ingredients that promote healthy skin conditions. We use high quality coconut oil, shea butter, olive oil, Sweet almond, avocado and jojoba oil. These oils offer nourishing benefits that promote beautiful healthy skin. and are natural in anti bacterial properties. 
This is a 2.5 x 3.5 x 1 inch bar weighing approximately 4.5-4.75 oz
Ingredients:
Fresh Goat's Milk, Coconut oil, Shea Butter, Sweet almond oil, Avocado oil, Olive Oil, Jojoba oil, fragrance oil and mica colors.
This is a pick TN product