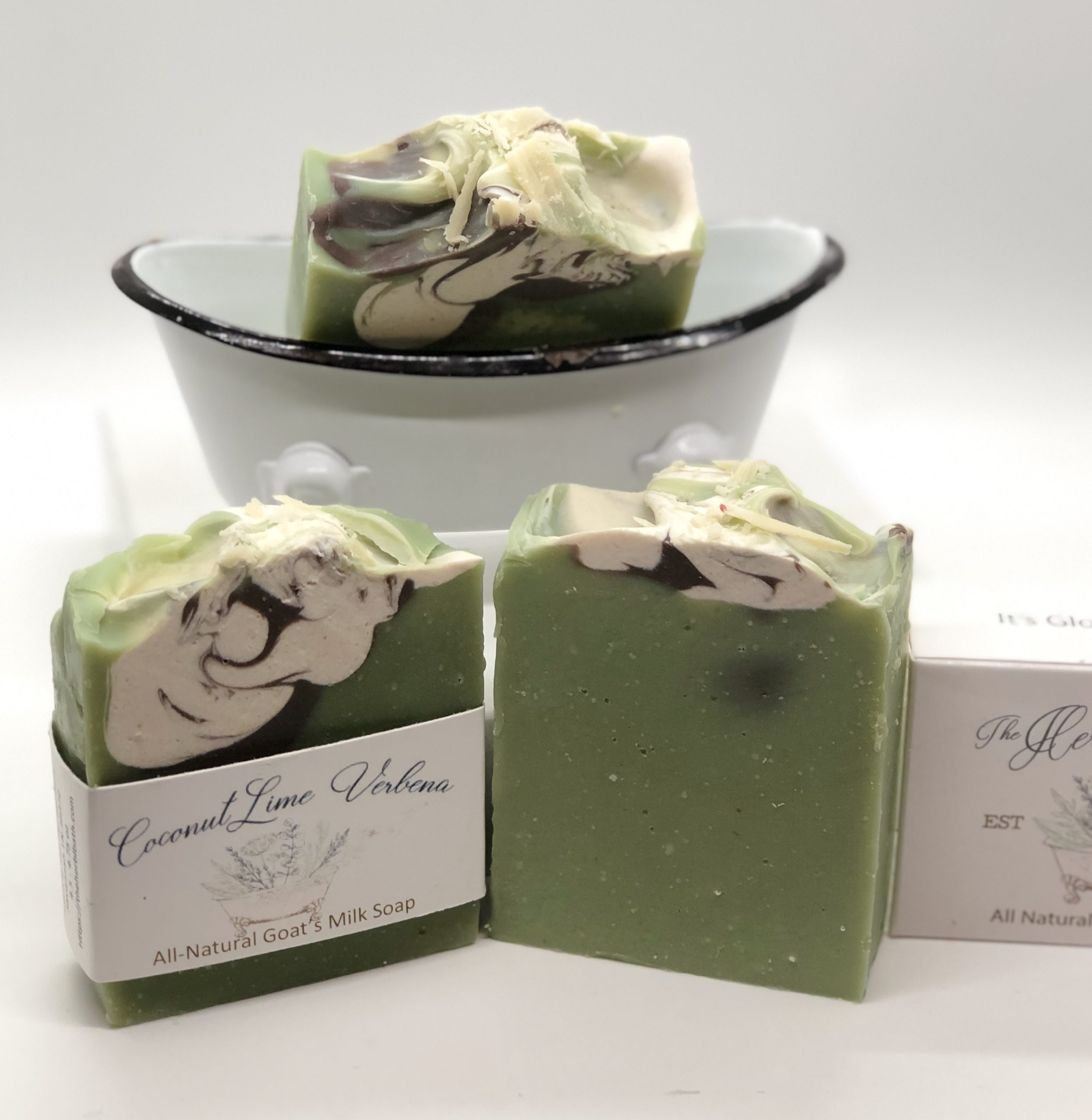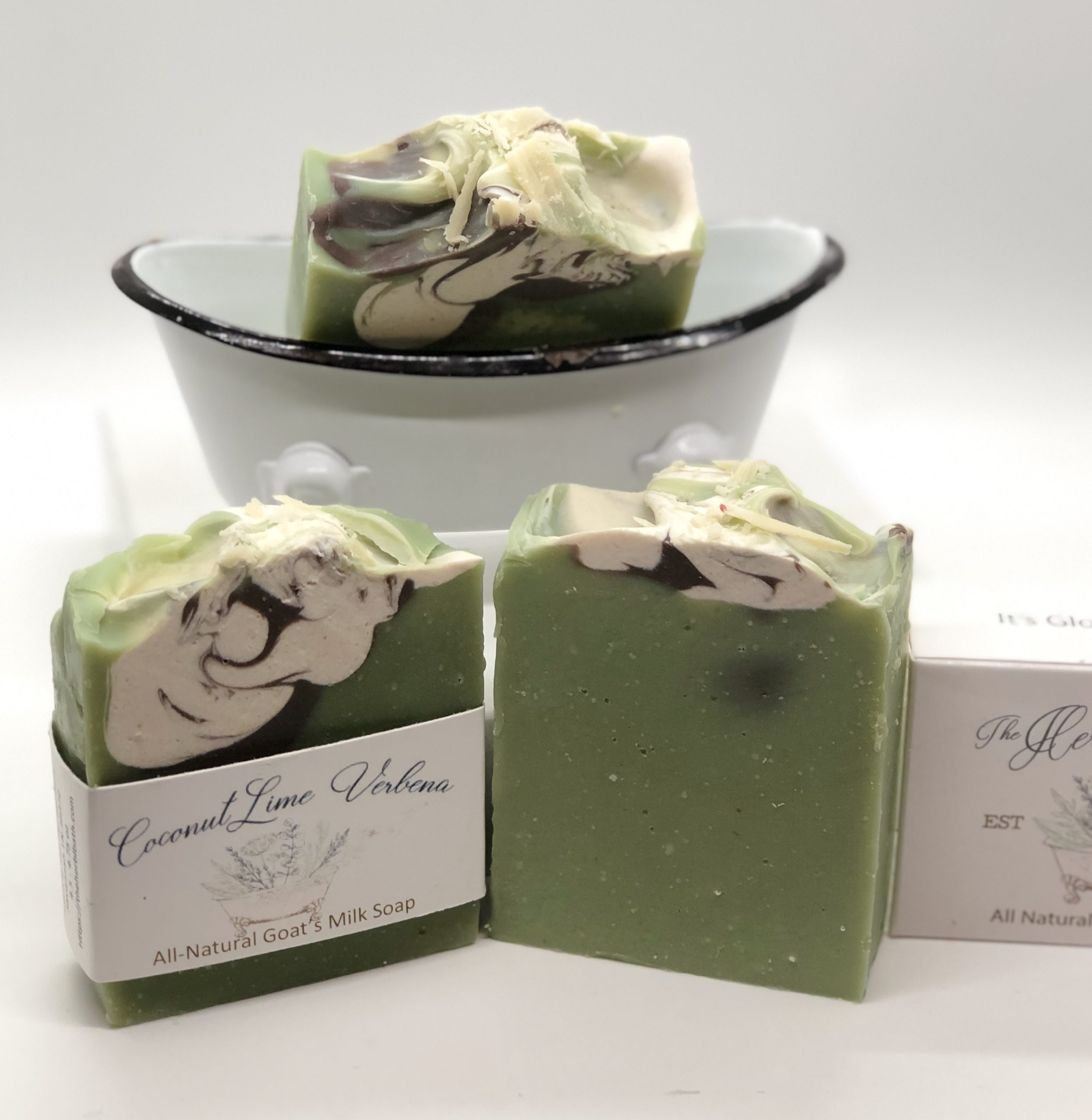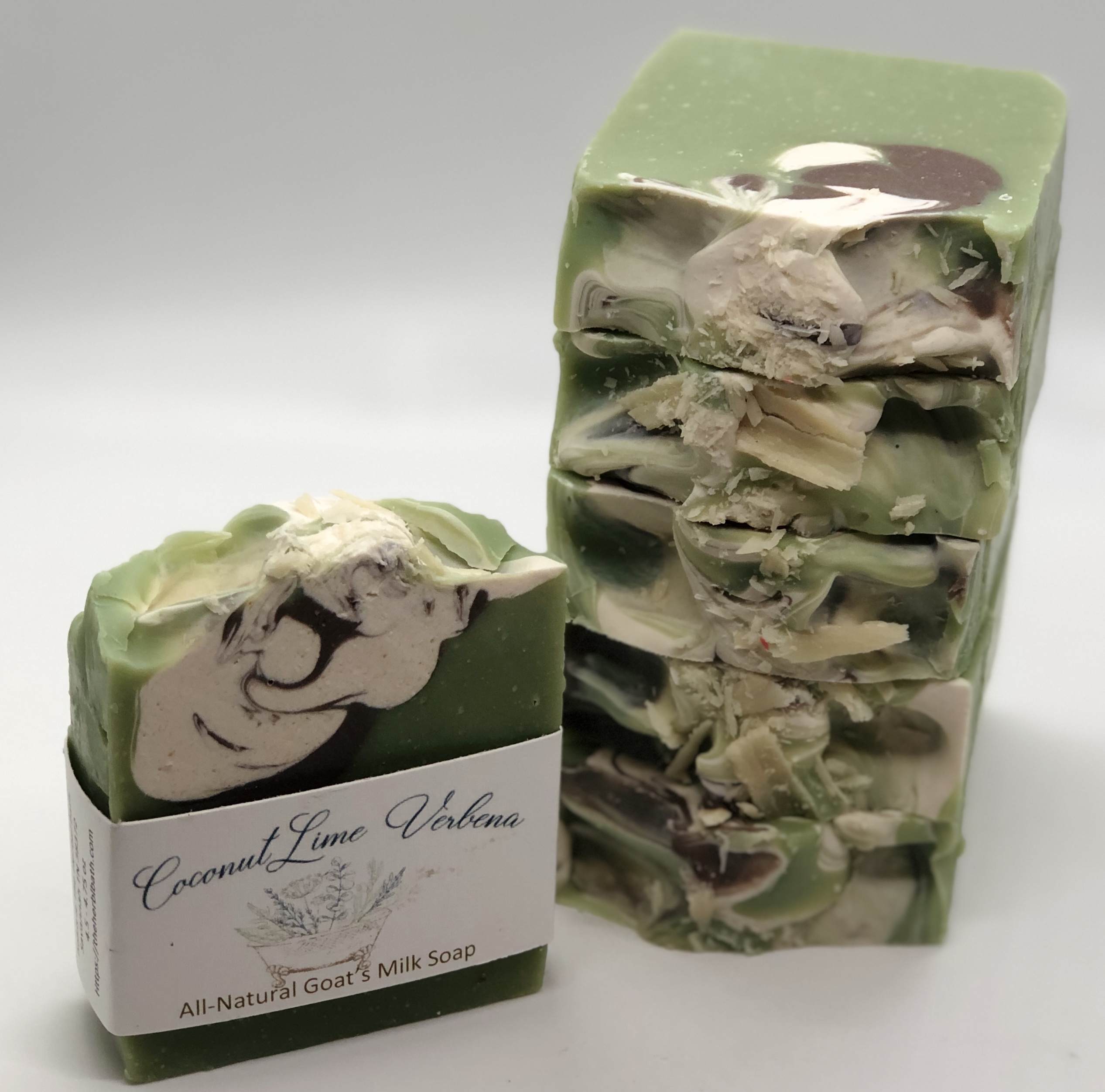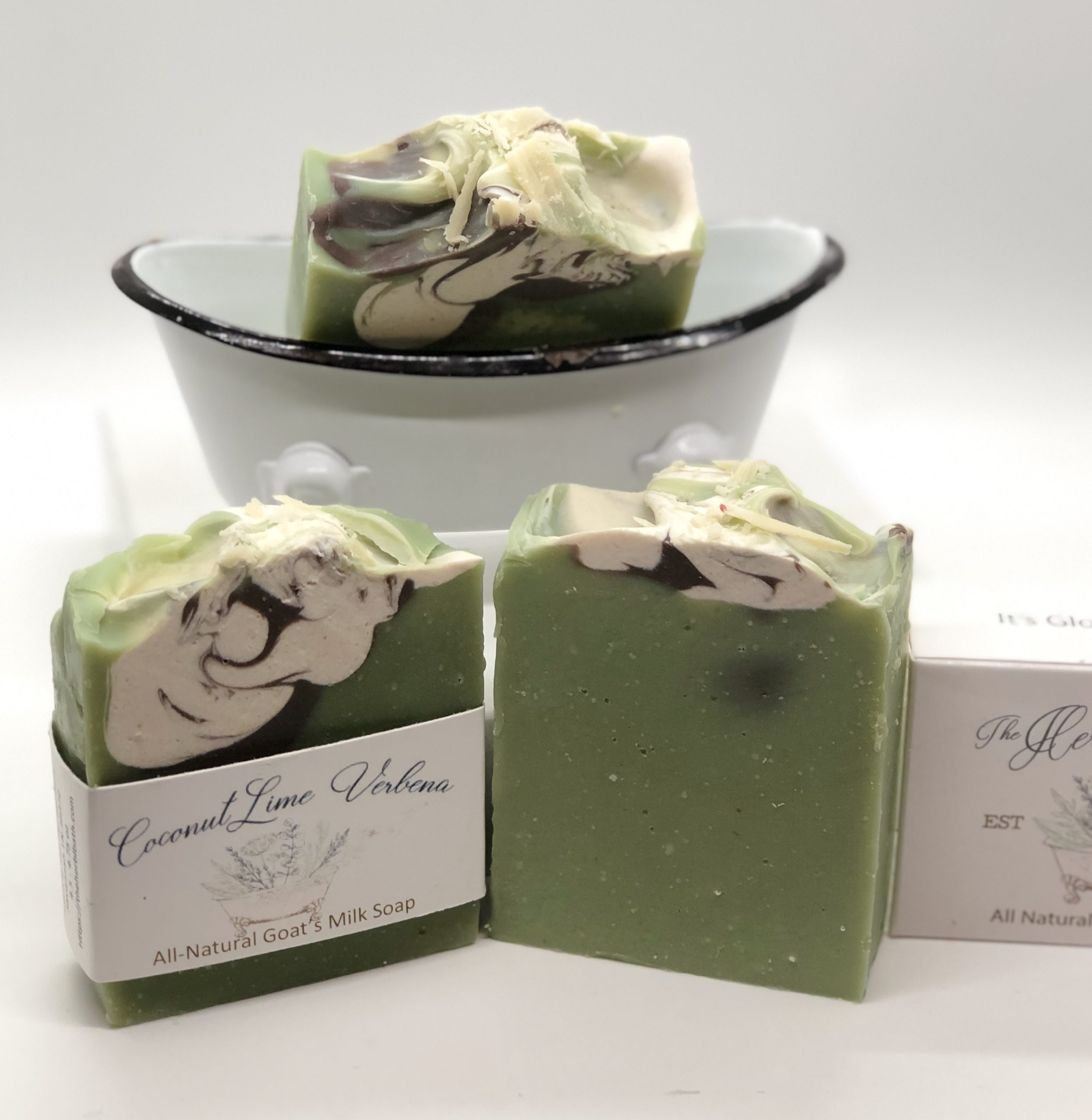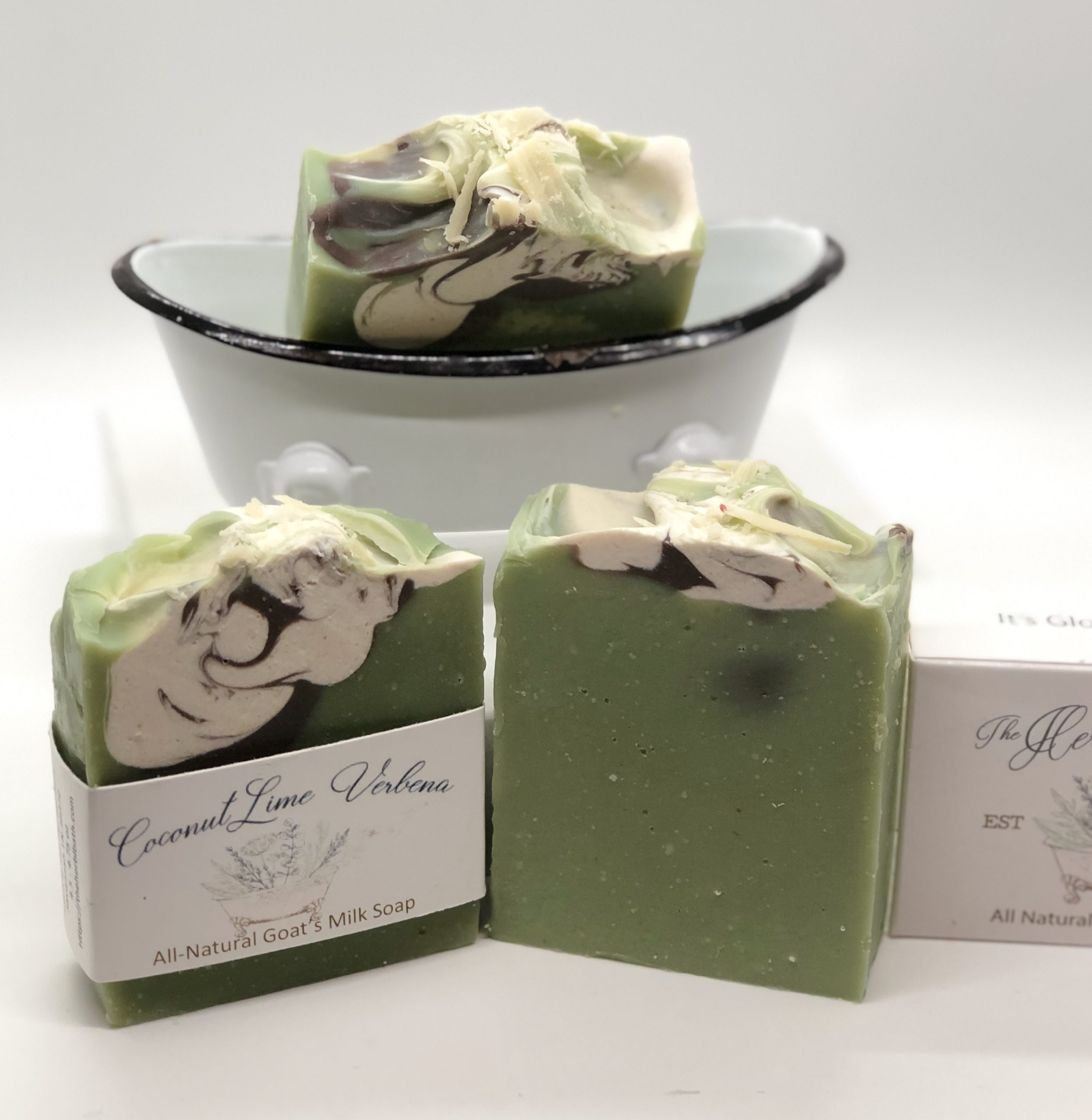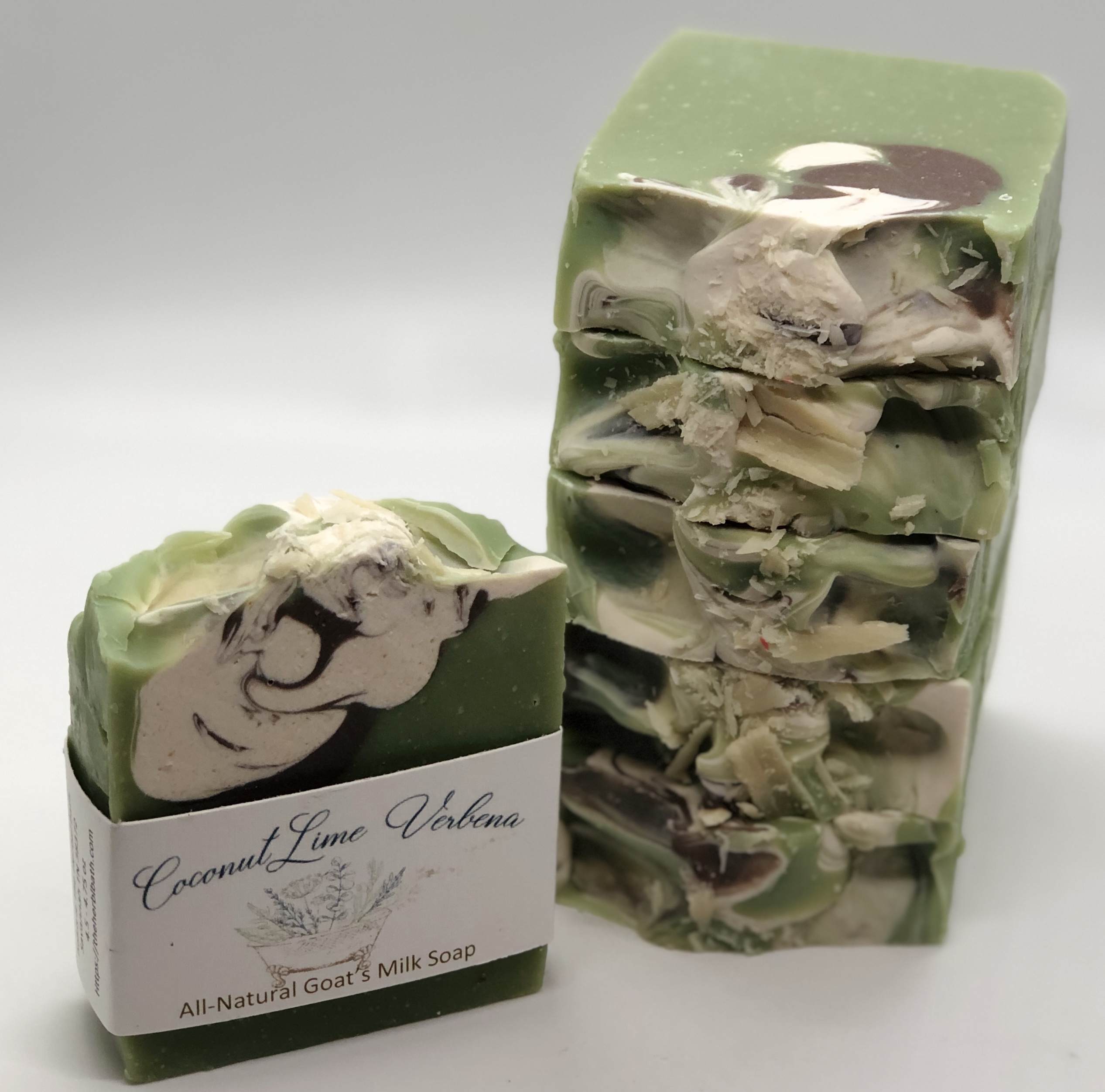 Are you ready for the beach? Coconut drink in hand with maybe a cabana boy cooling you with a large banana leaf. Dream no more! Be swept away to a tropical paradise every time you step into the shower.
Coconut Lime Verbena soap is a tropical mixture of citrus, pineapple, coconut and sandalwood.
This wonderful fragrance has top notes of coconut and lime with fruity middle notes and bottom notes of musk. A truly refreshing scent that awakens the senses!
Coconut Lime Verbena is a fragrance and essential oil blend, Other ingredients include: Coconut oil, Olive oil, fresh goats milk, sweet almond oil, avocado oil and jojoba oil. colored with mica powders
weighs aprox 4.5 oz, 2.5" W x 3.5" H and 1" thick