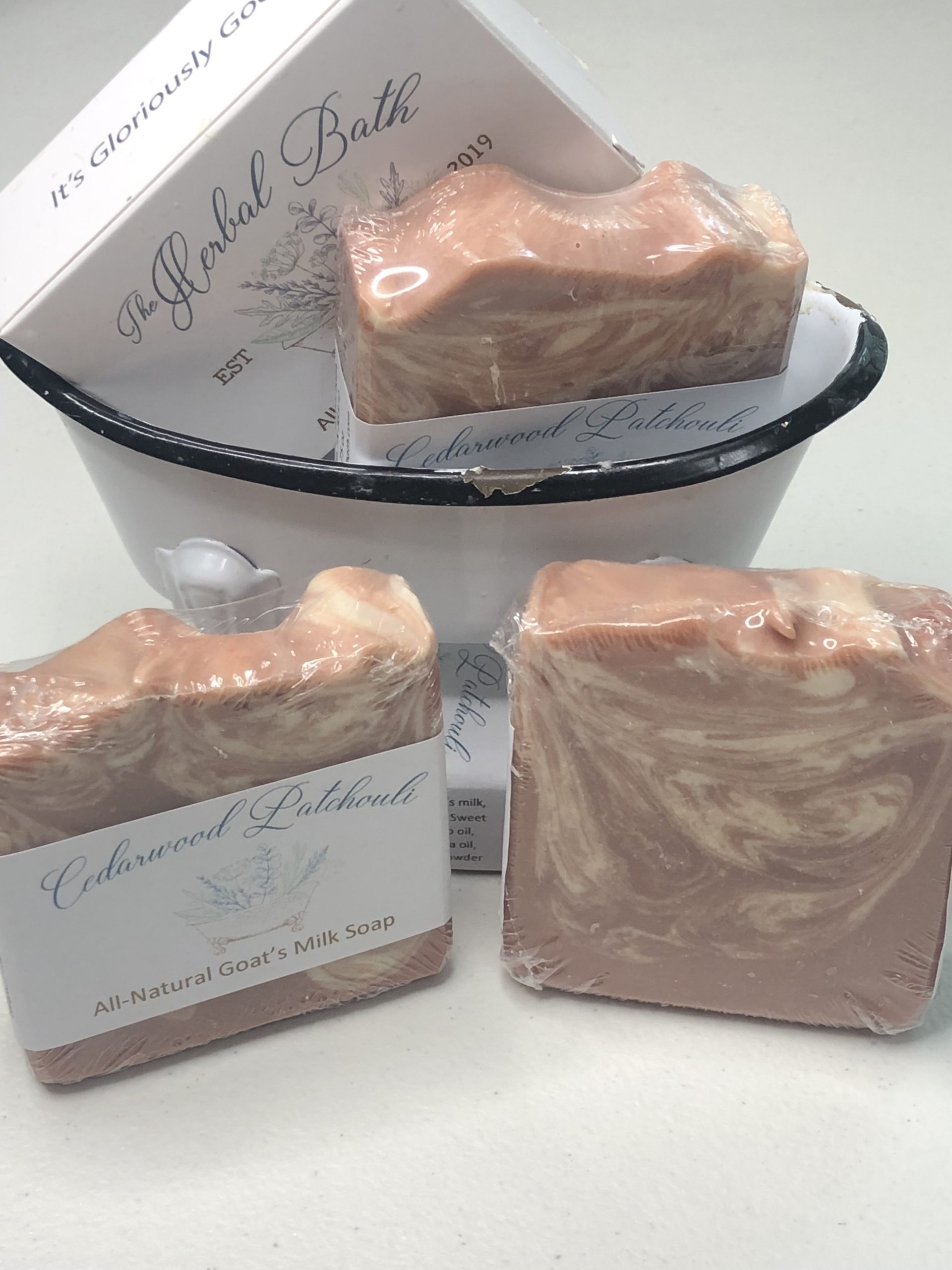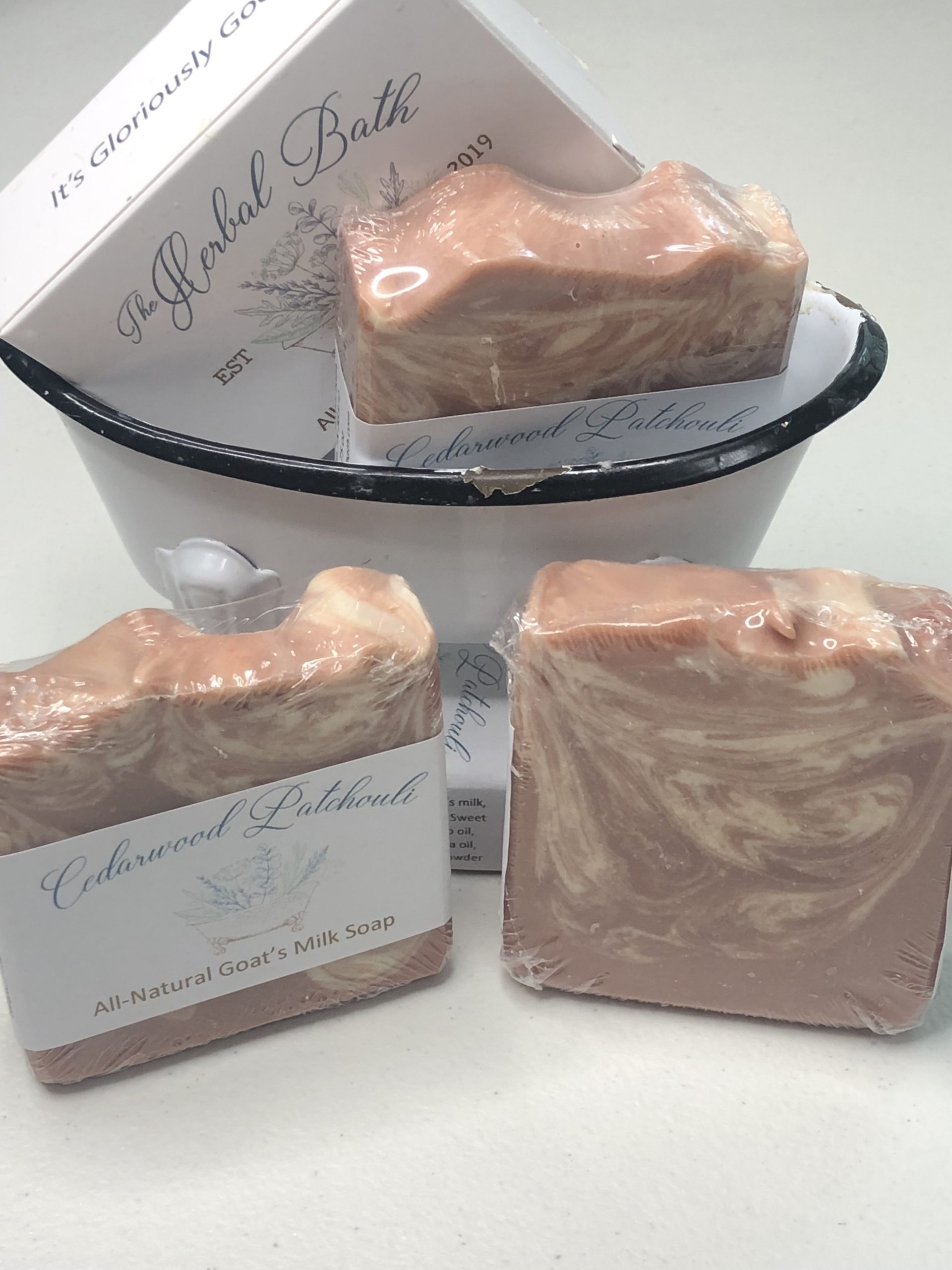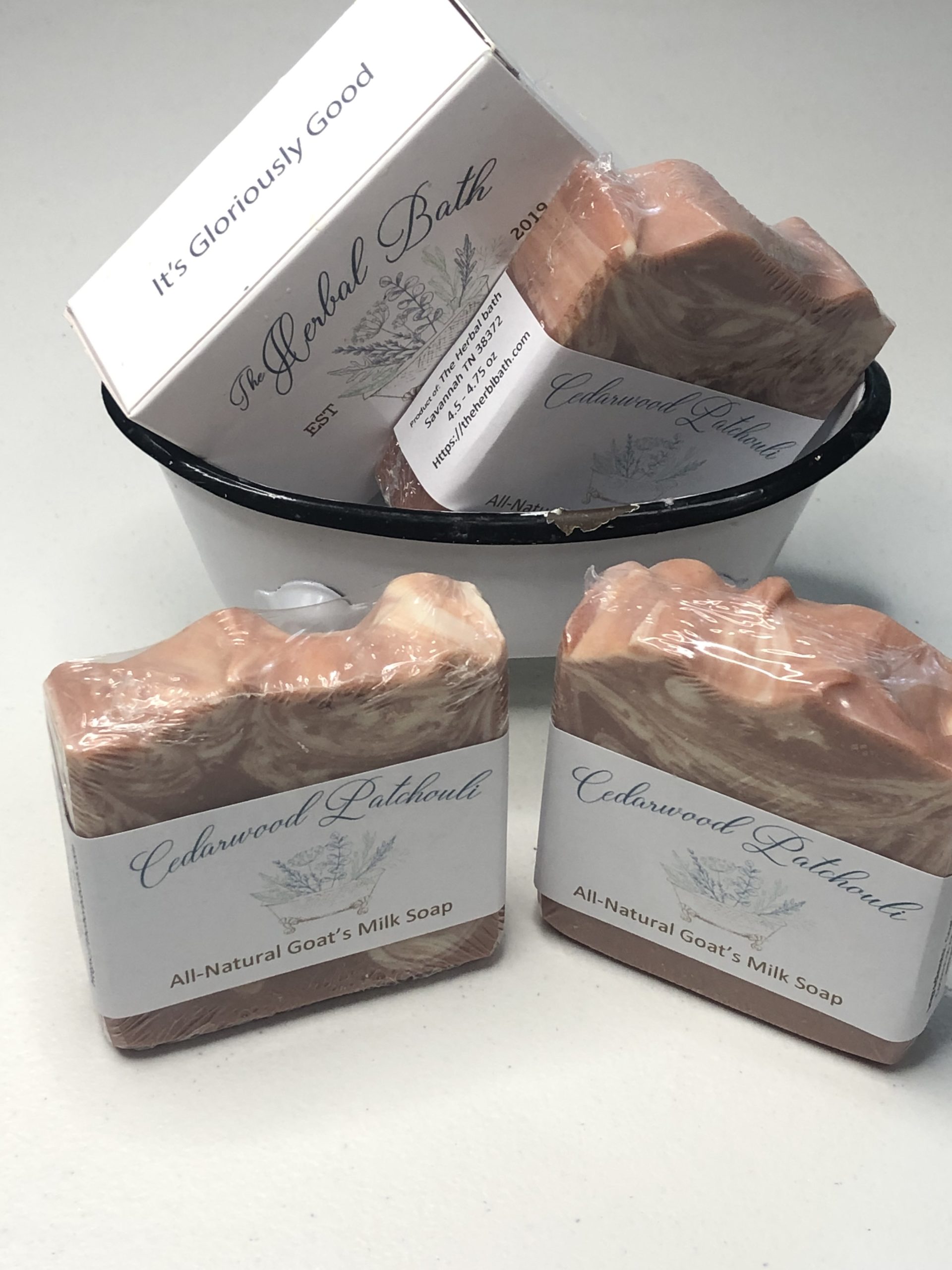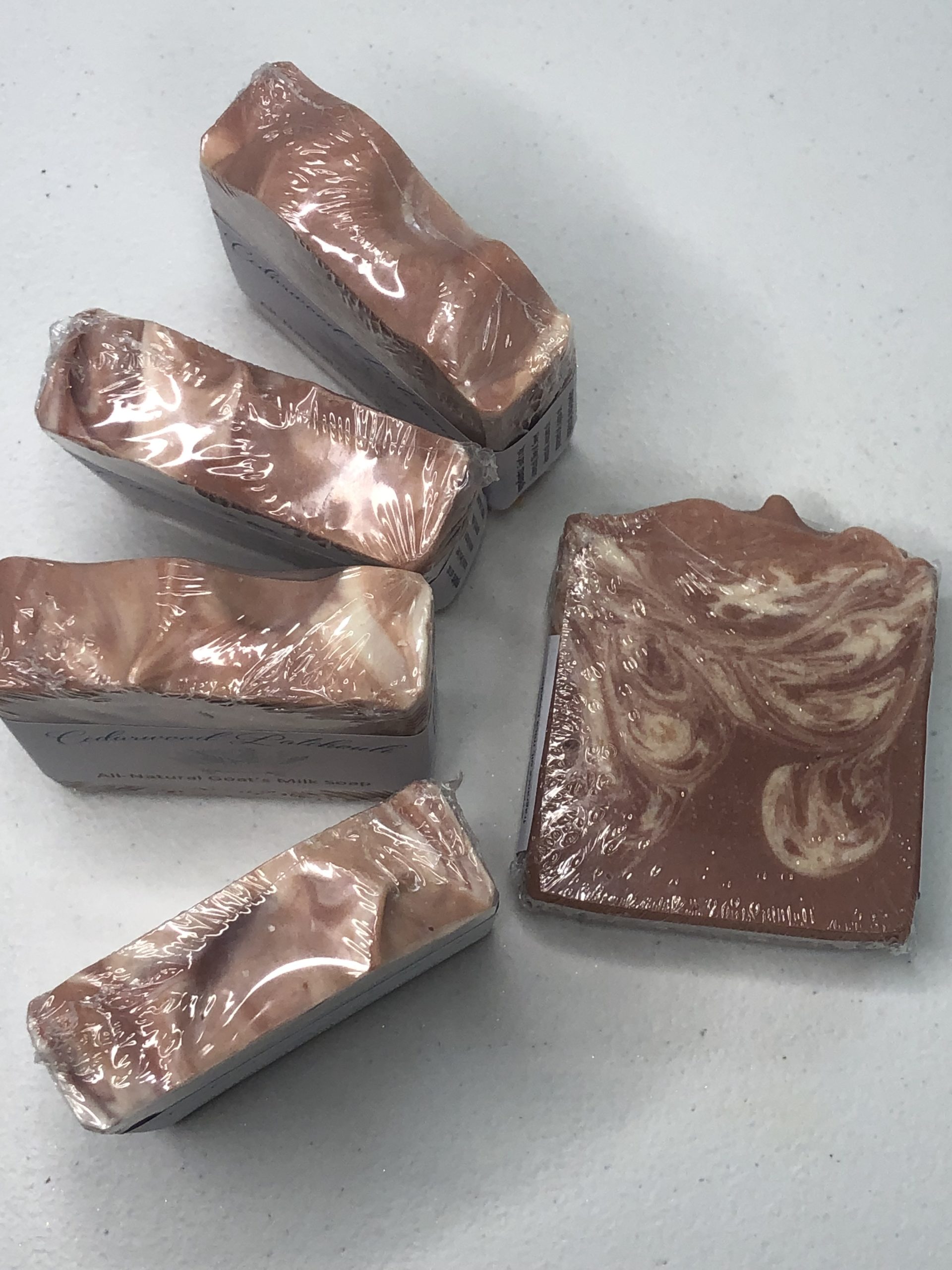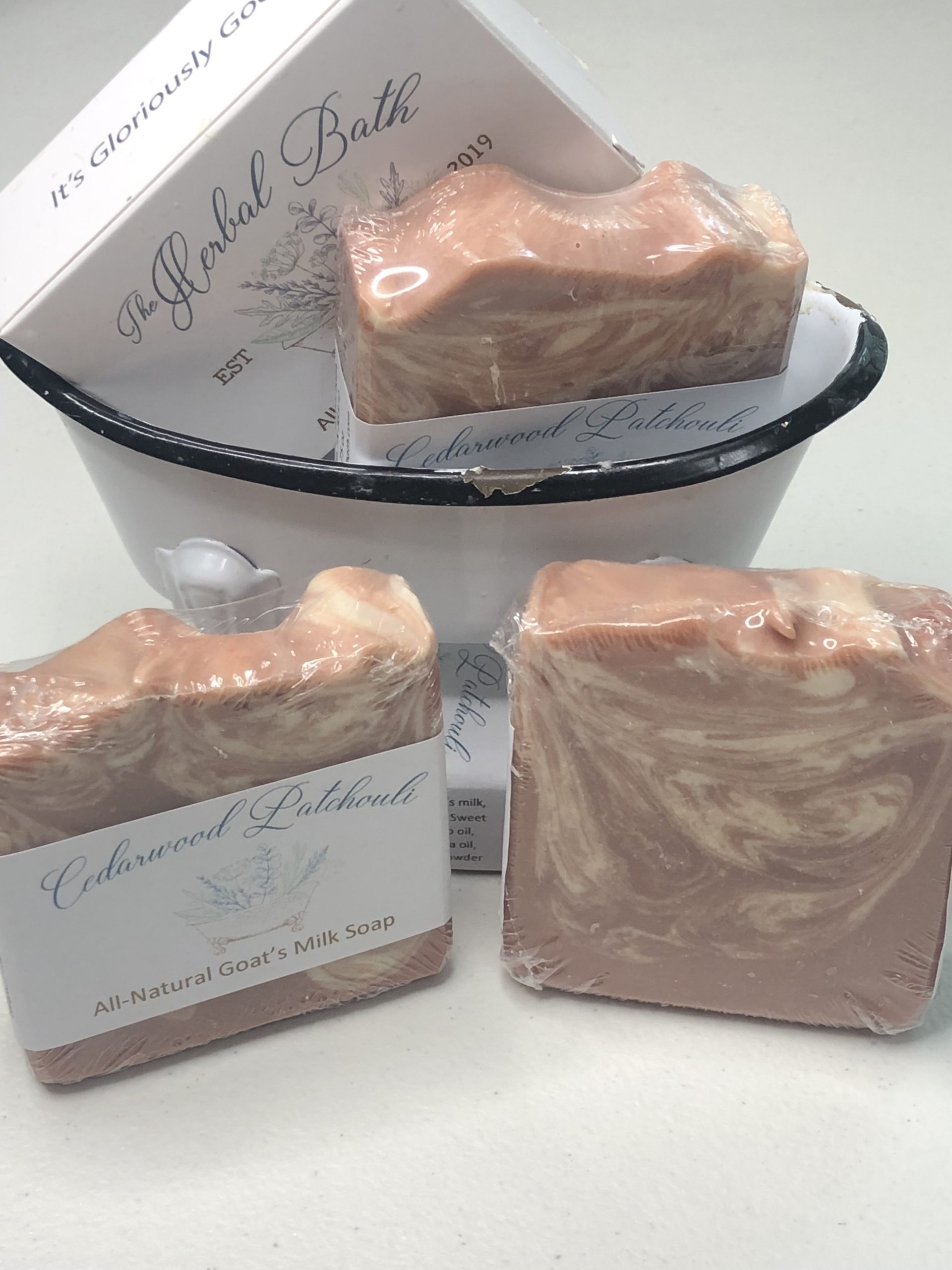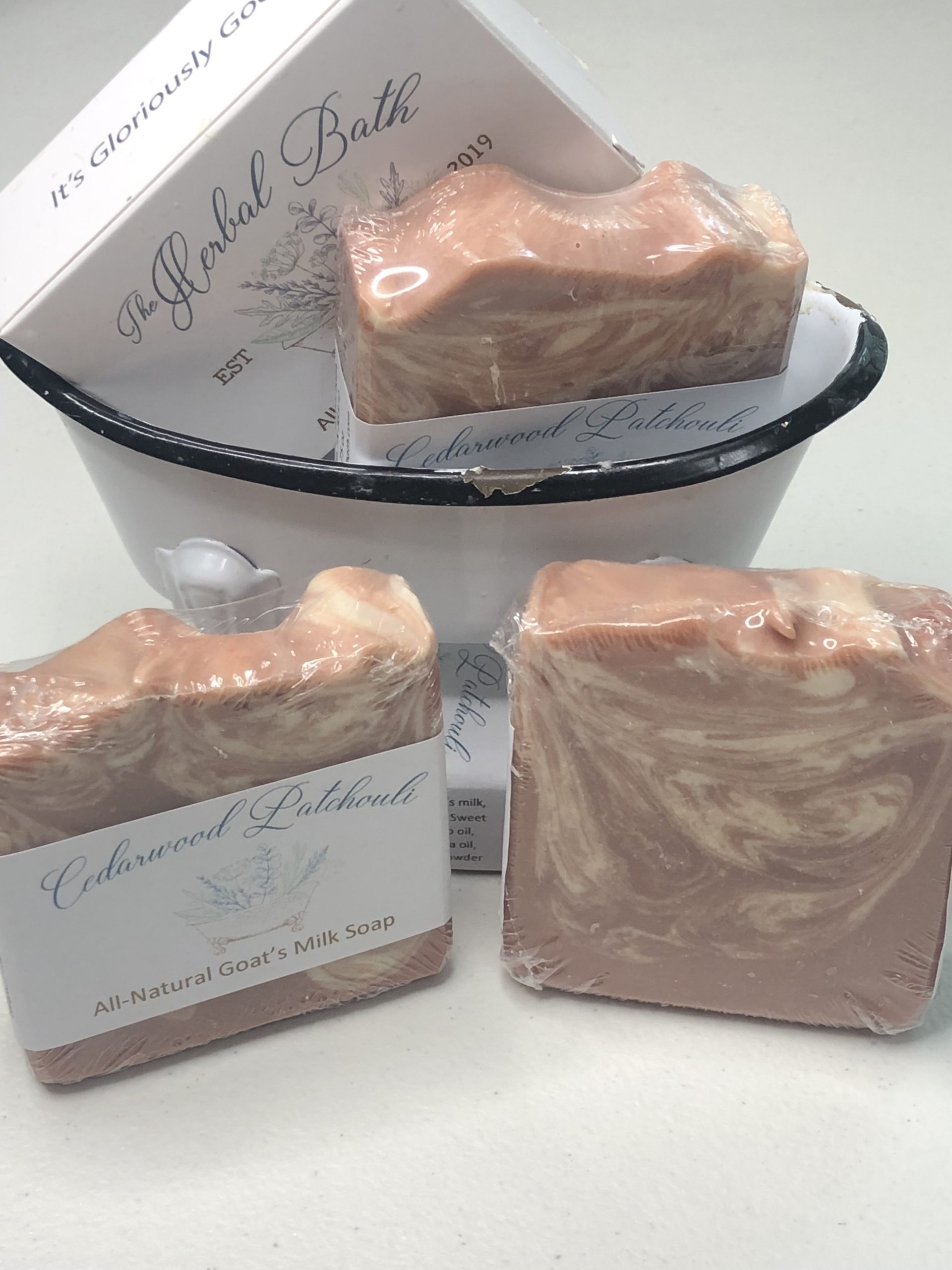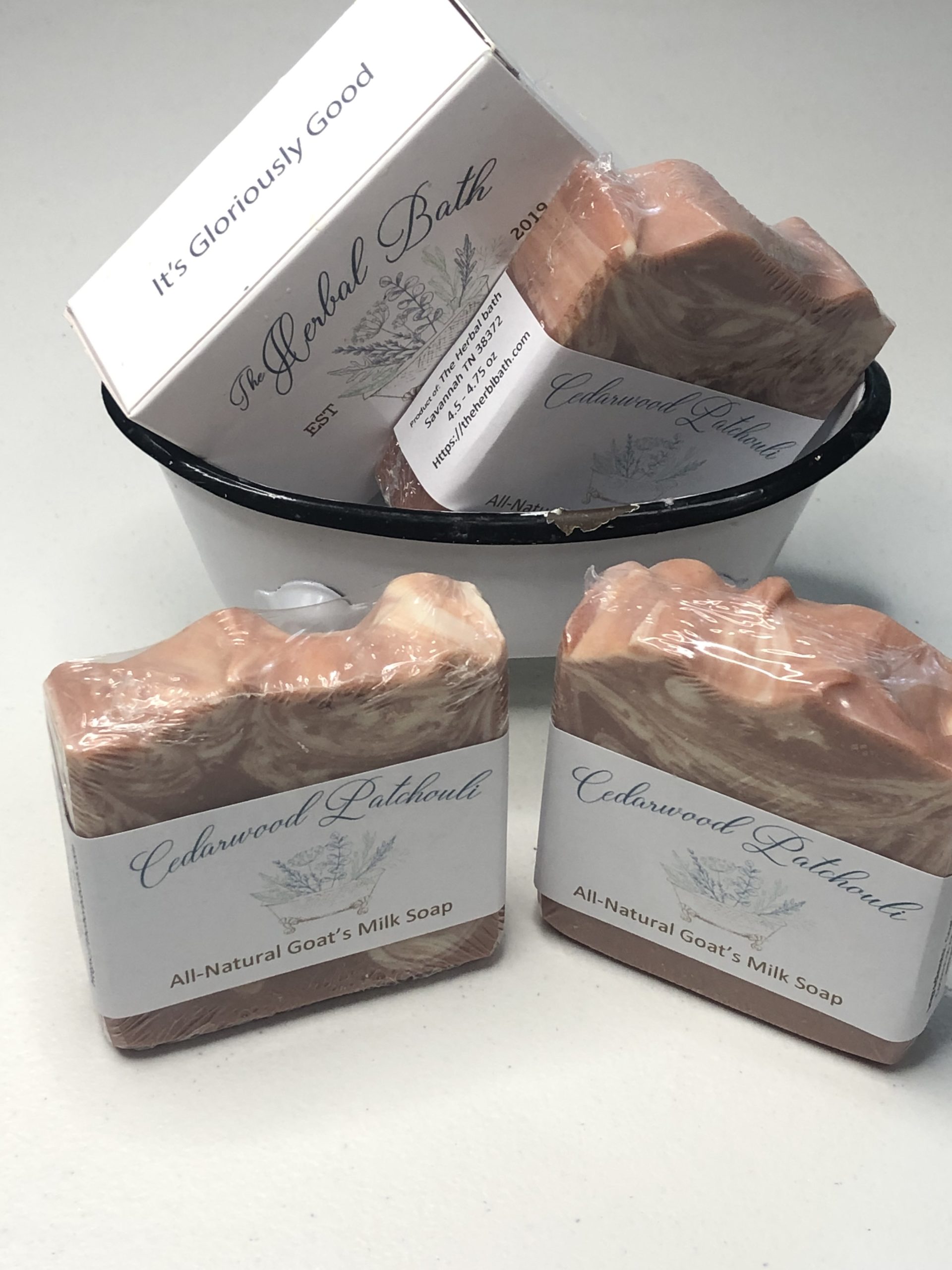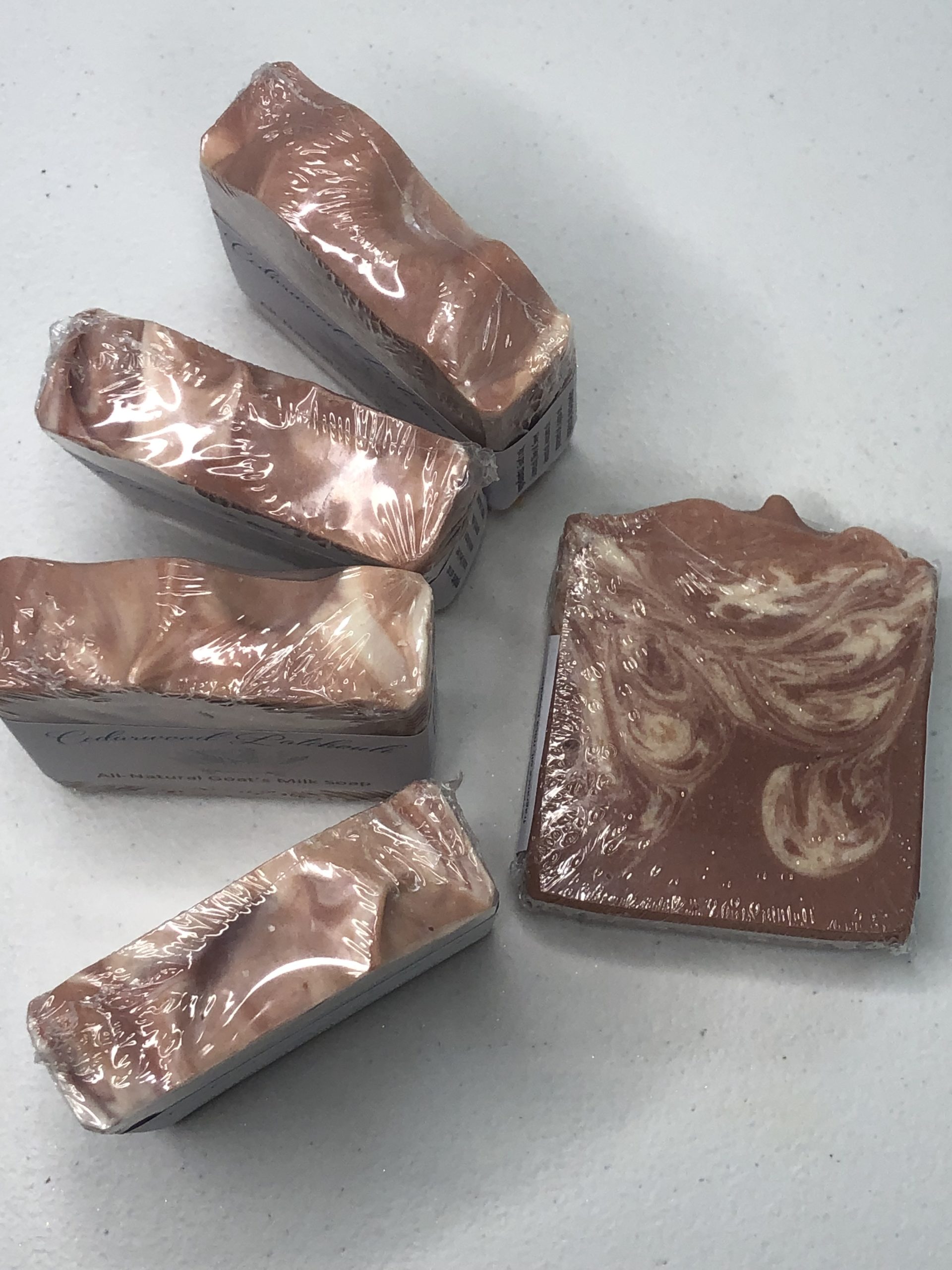 Cedarwood Patchouli Soap
Walk through a forest after the rain and grab a seat on a mossy river bank. With this clean fresh woody fragrance you can have that relaxing peaceful feeling anytime.  
Our all natural goat's milk soaps, created for our southern gentleman's collection, are fragrances preferred by men and loved by women.
Our Goats milk soap is made with Coconut oil, fresh goats milk, Olive oil, Shea butter, sweet Almond oil, Avocado oil and jojoba oil and natural fragrance. 
We support local farmers when we buy our goats milk and therefor get to call ourselves part of the pick tn family
This is a pick TN product