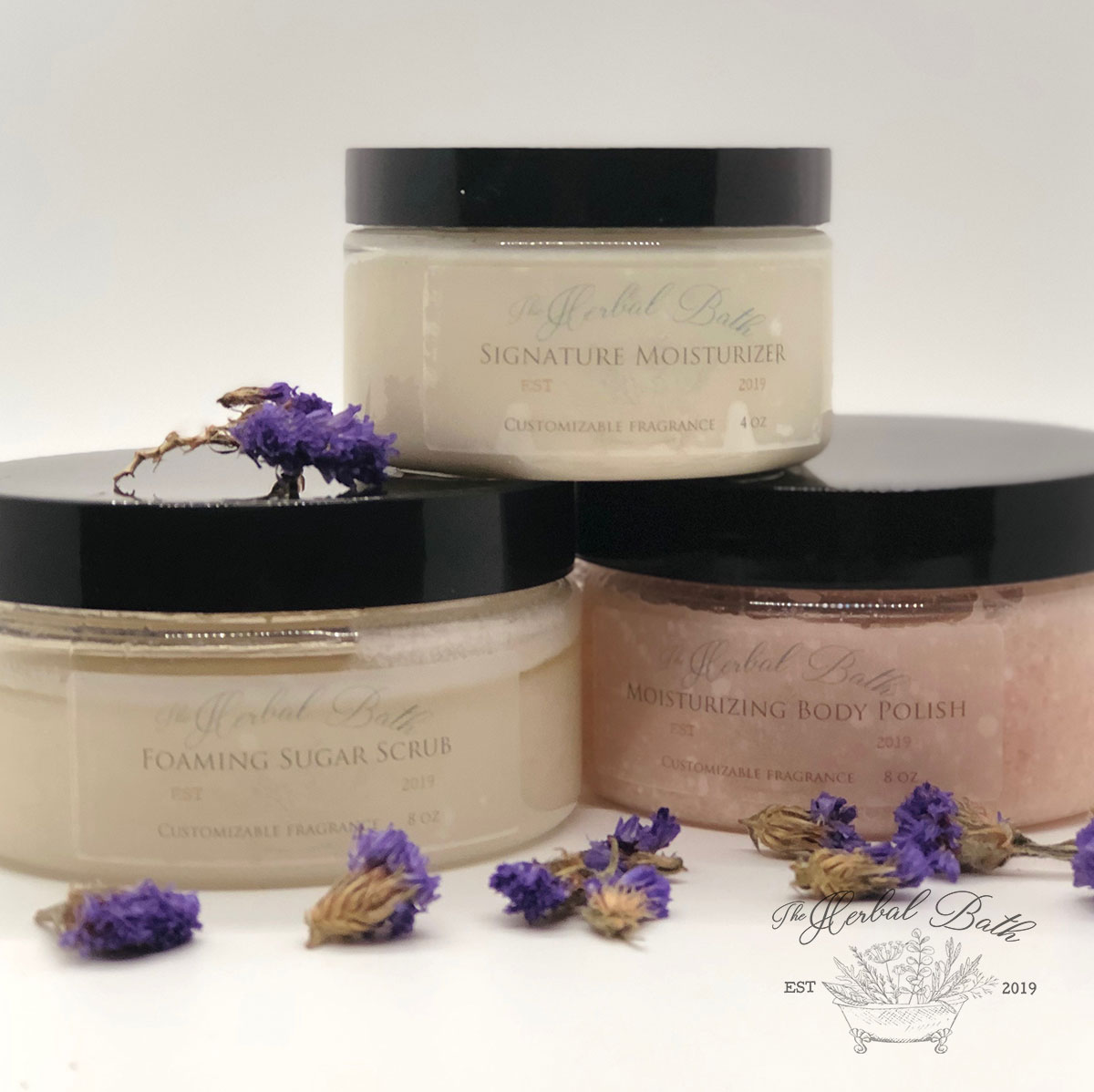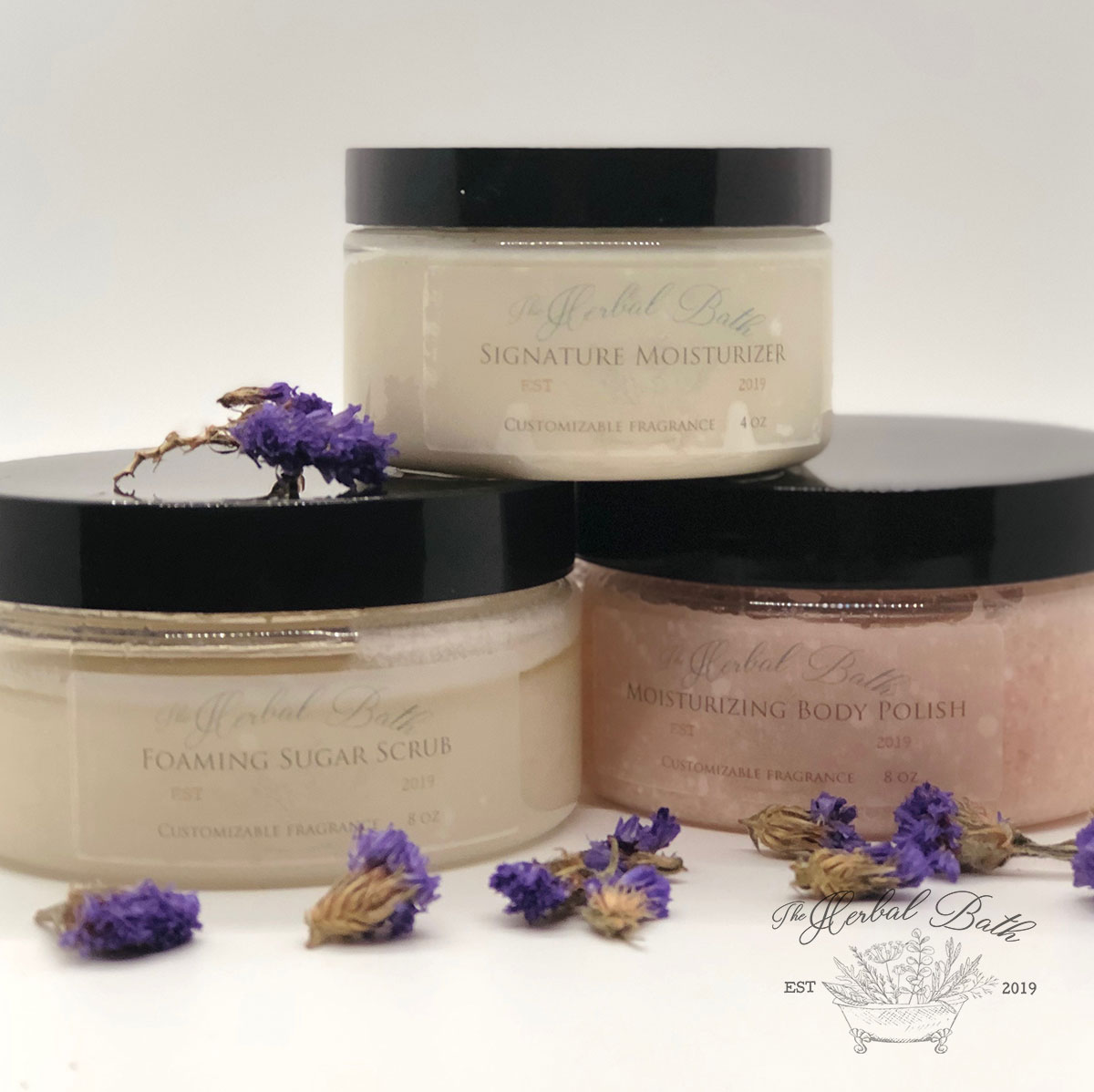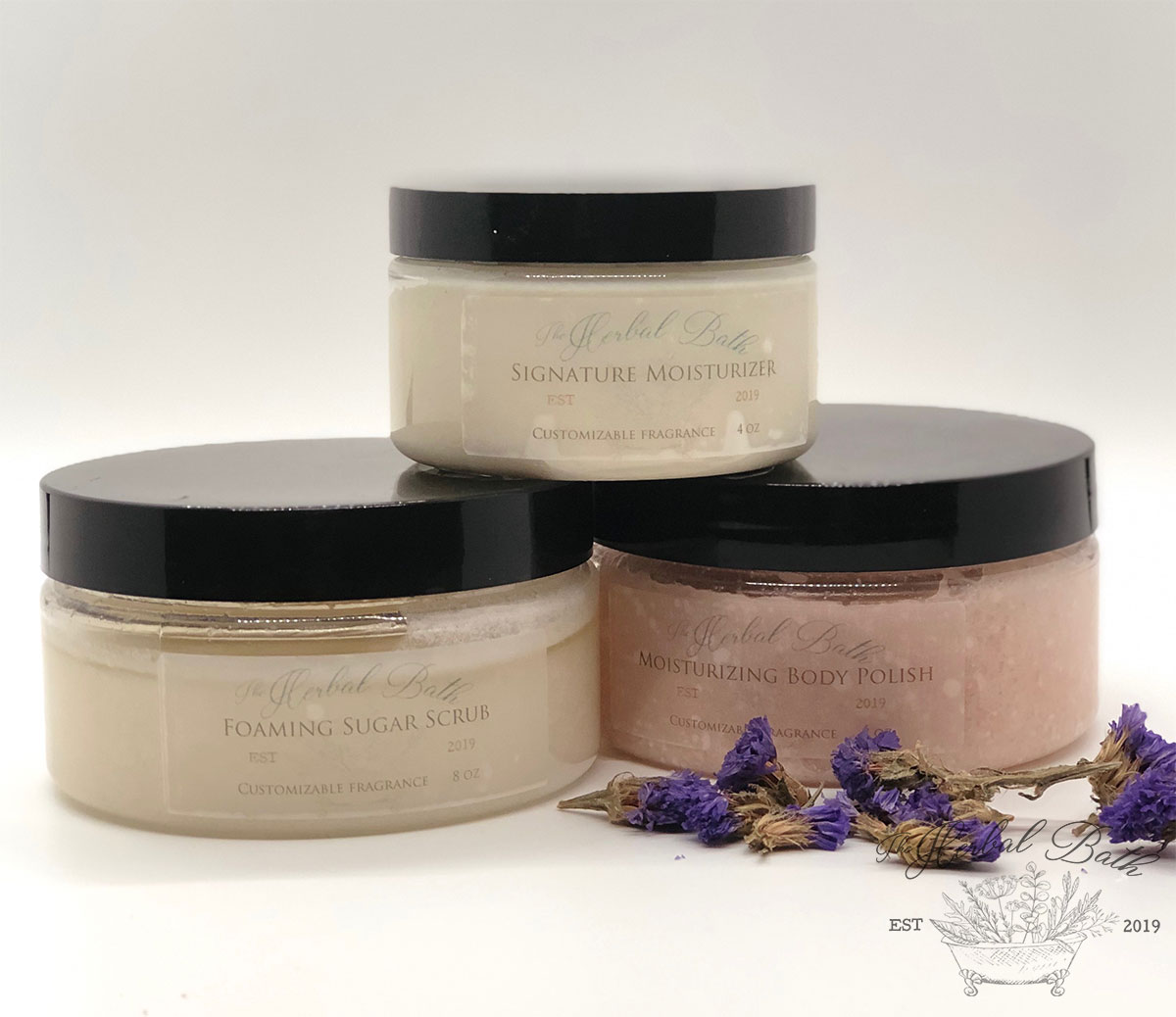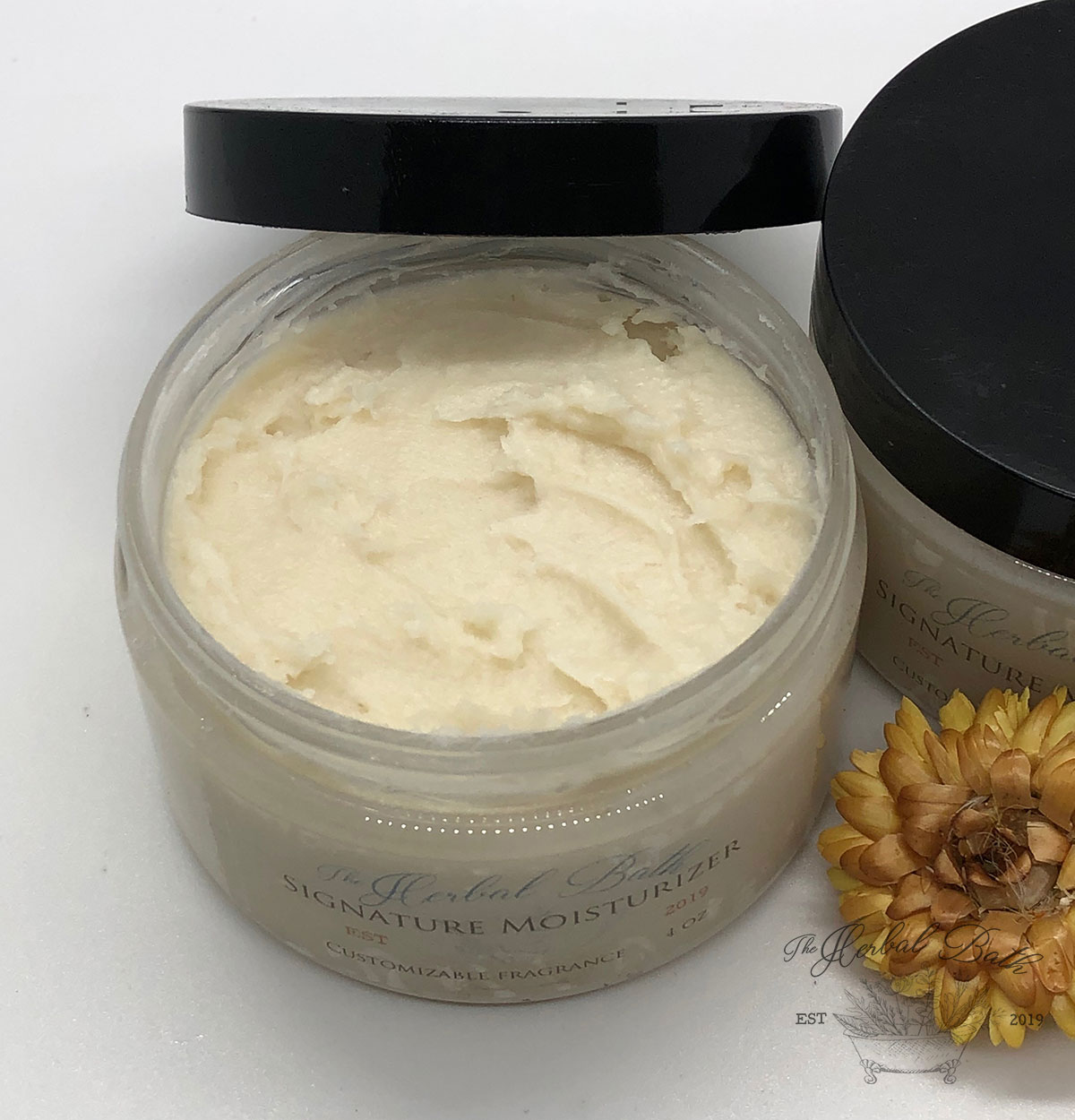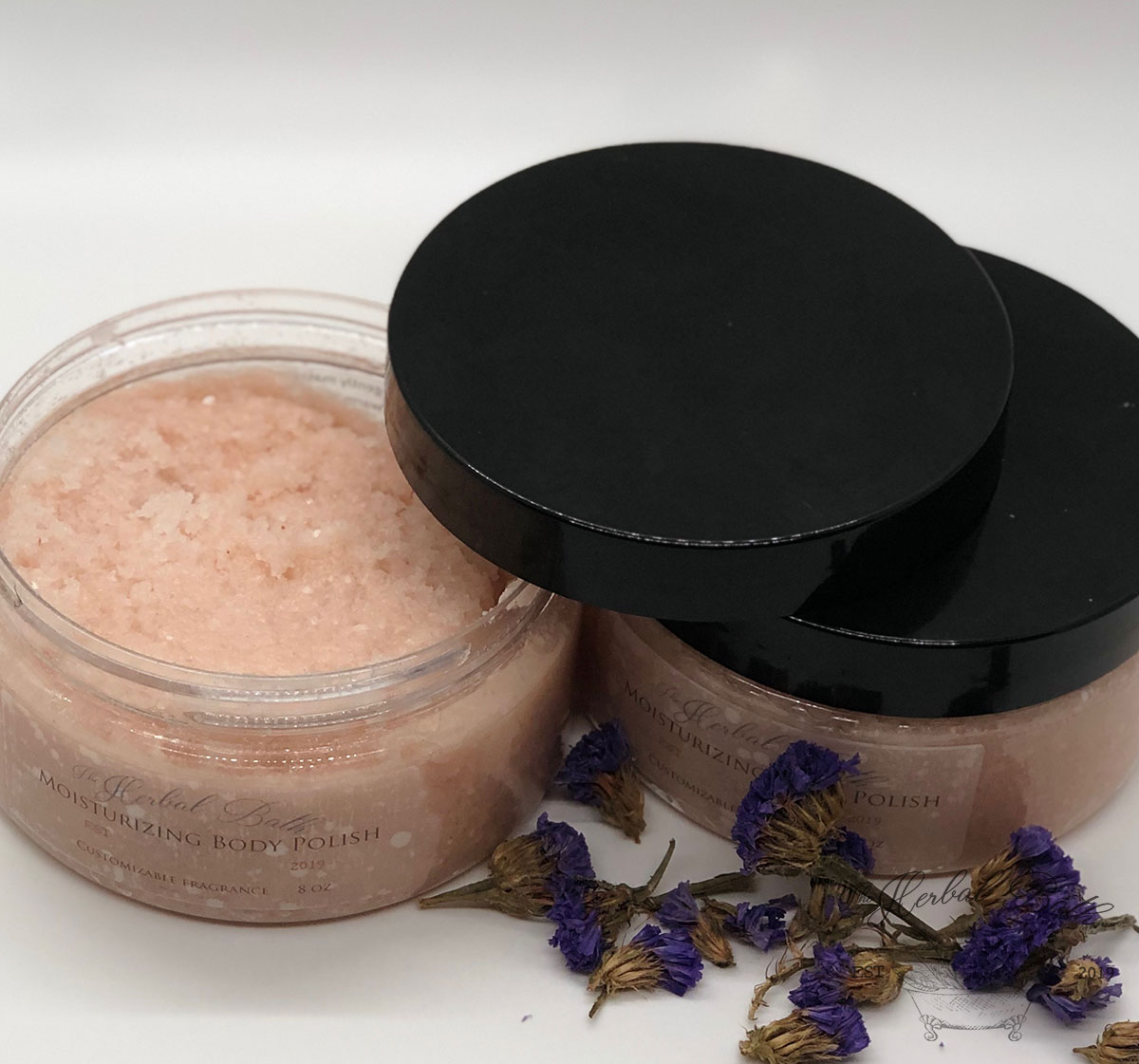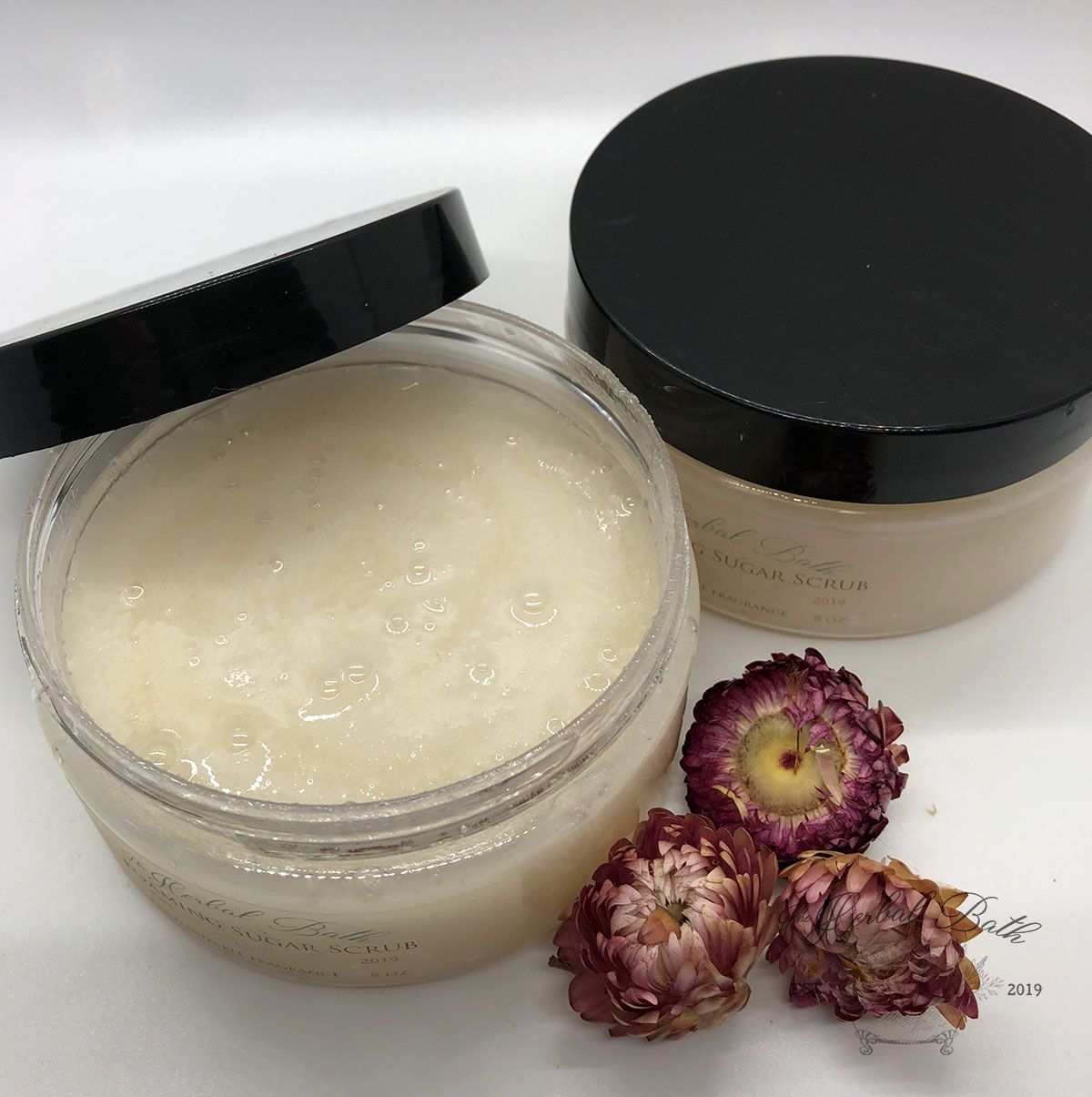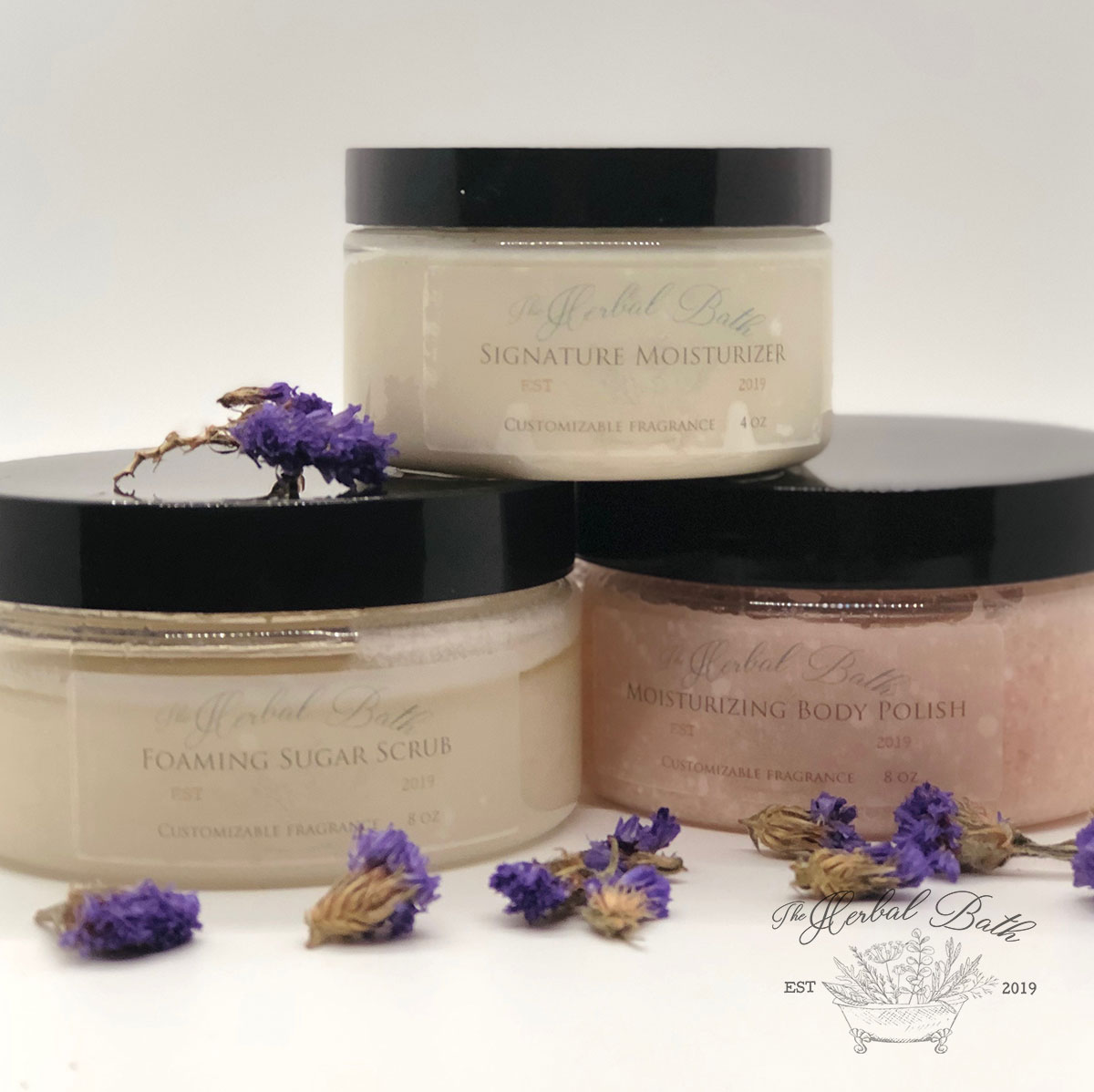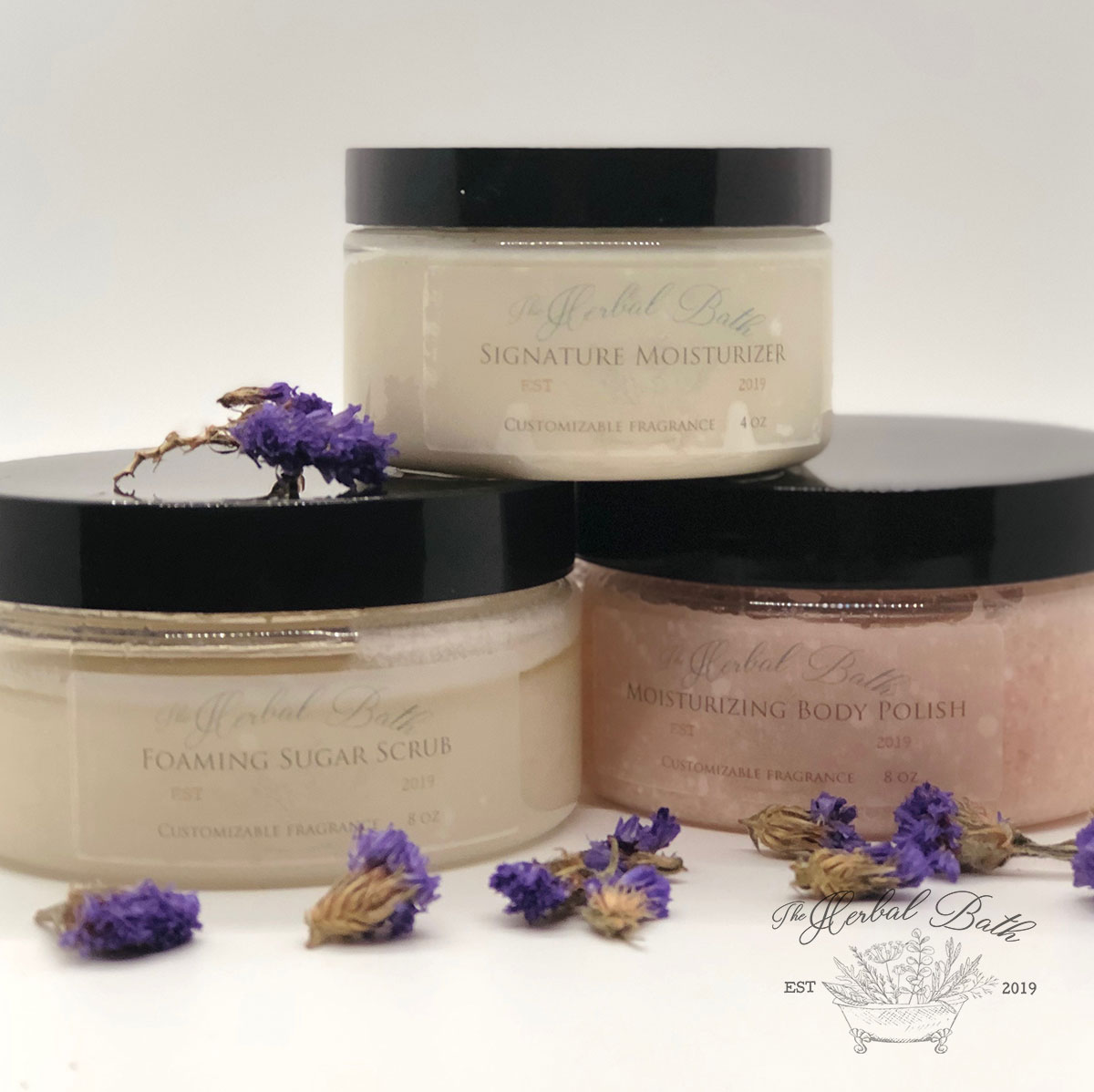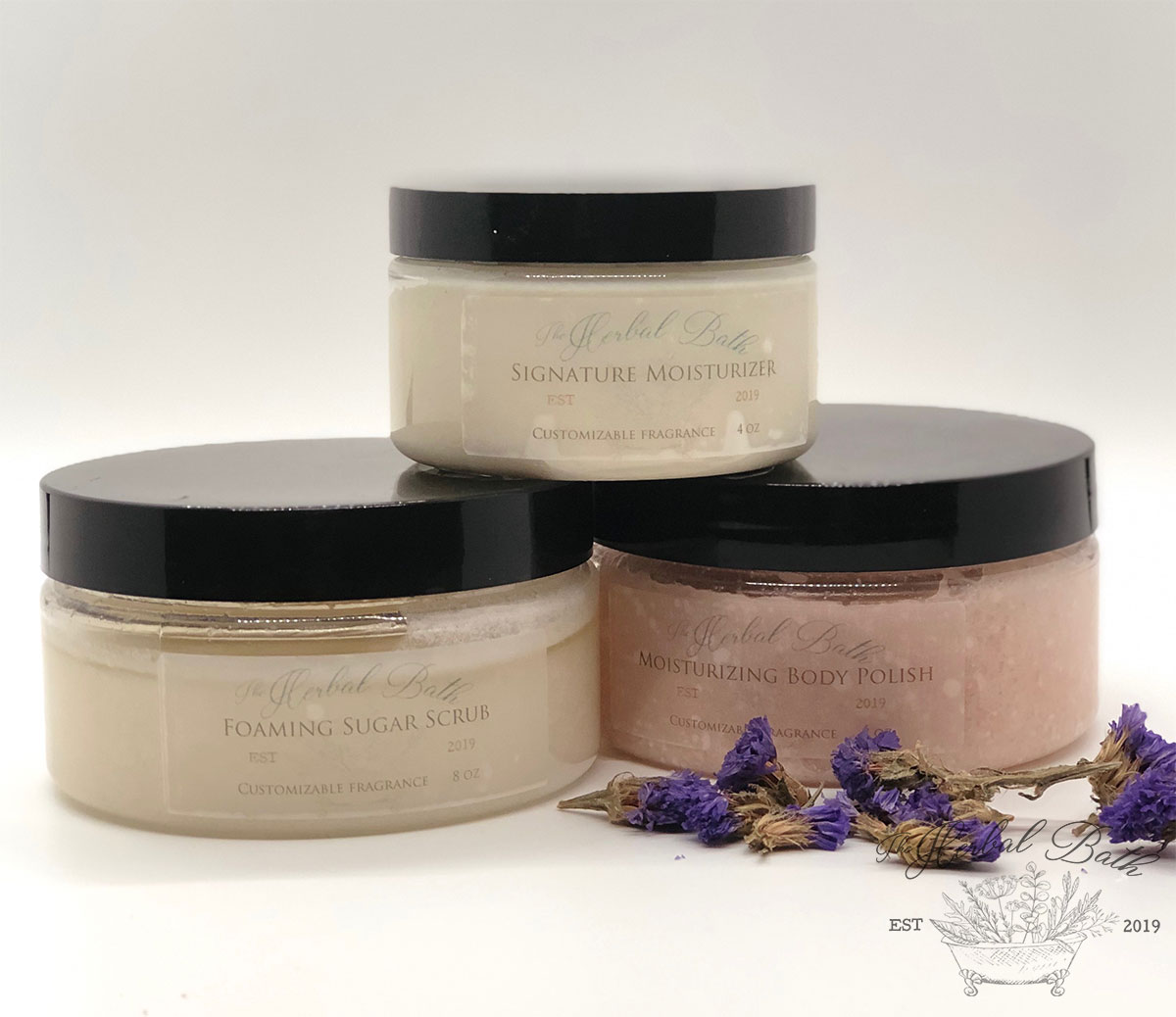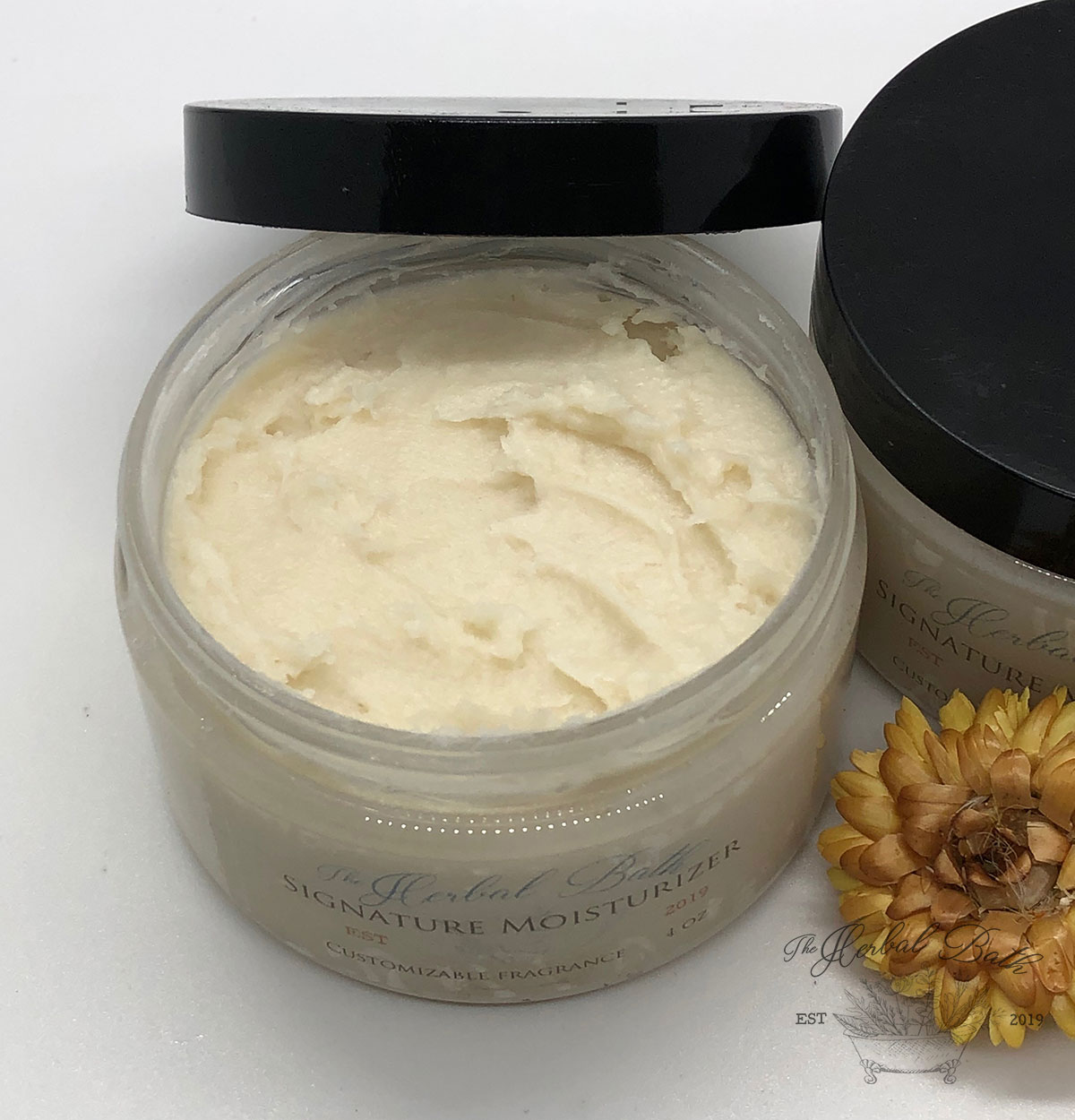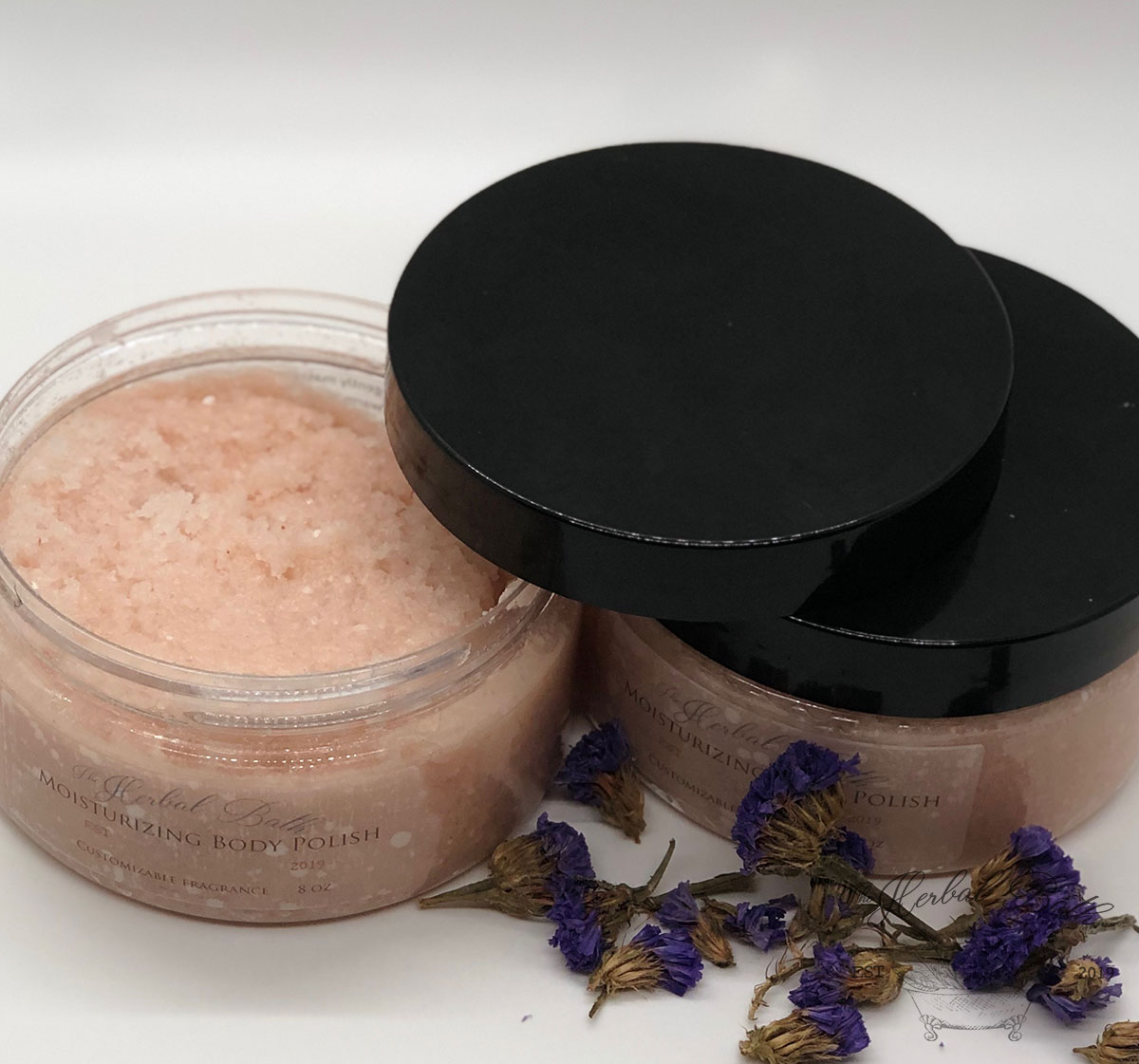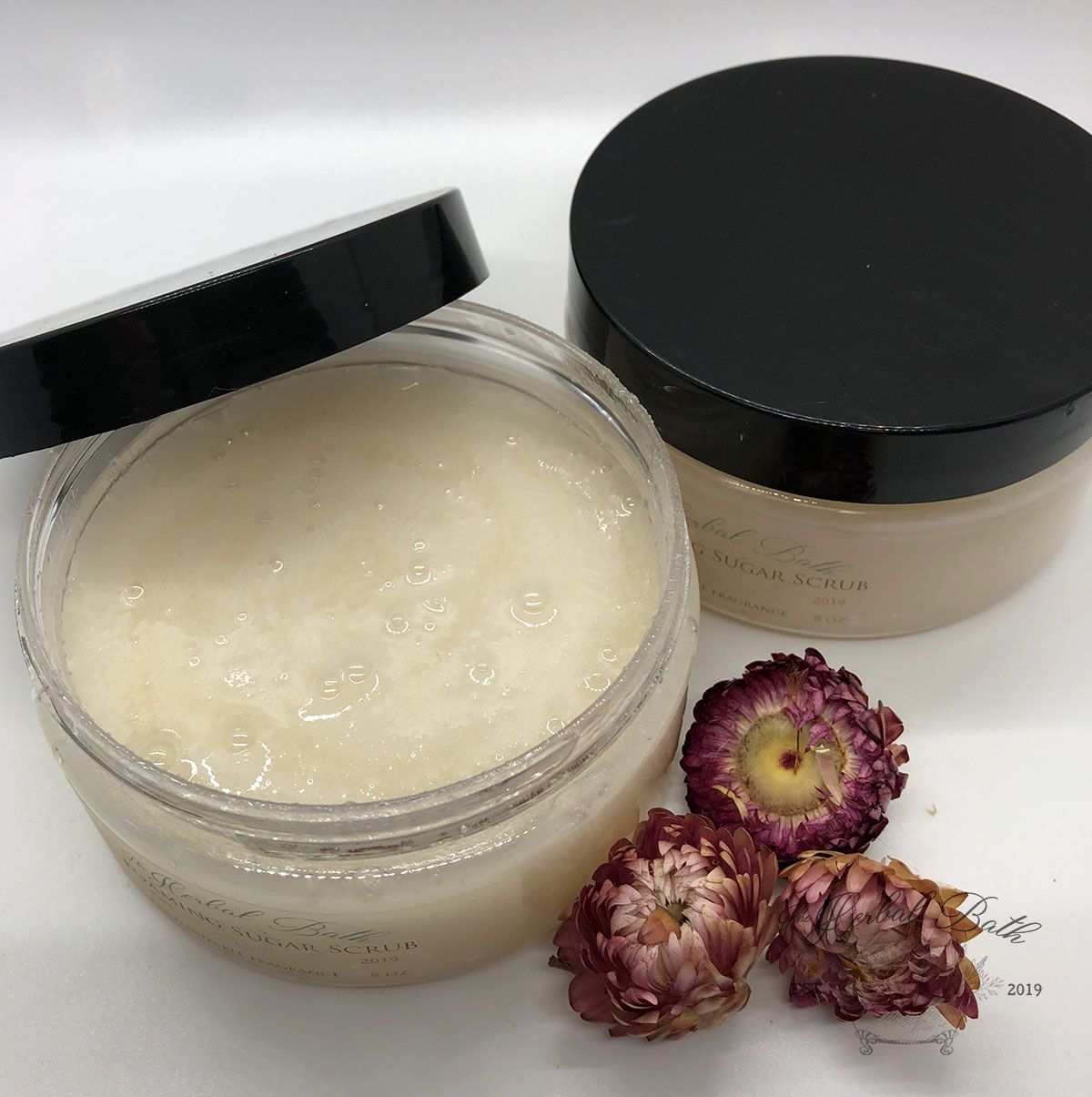 Save on this complete body basics set and get nourishing care for your entire body.  Exfoliate, nourish and moisturize your body for that soft luscious skin. Get our signature moisturizer, body polish and foaming sugar scrub. 
Our Signature moisturizer is a creamy blend of natural coconut oil, shea butter, kokum butter, lanolin and vitamin E. Whipped and emulsified with a small amount of cornstarch for stabilization. We top of this topnotch combo with pure essential oils for great aromatherapy benefits. Light enough to use a daily nourishing lotion, with customize-able fragrances
Great for expecting mothers as an aid in preventing stretch marks.
We created our exfoliating salt cream with a moisturizing blend of whipped coconut oil, himalayan and dead sea salts, and high quality essential oils that will leave your senses refreshed and your skin feeling soft and smooth.
Our rich and creamy foaming sugar scrub is the perfect all over scrub that will cleanse and moisturize the whole body. We coupled the gentle exfoliating powers of natural sugar with pure natural castile soap. We threw in a dash of nourishing oils to add moisture enriching benefits. Customize-able fragrances with most popular essential oils complete this powerhouse trio.