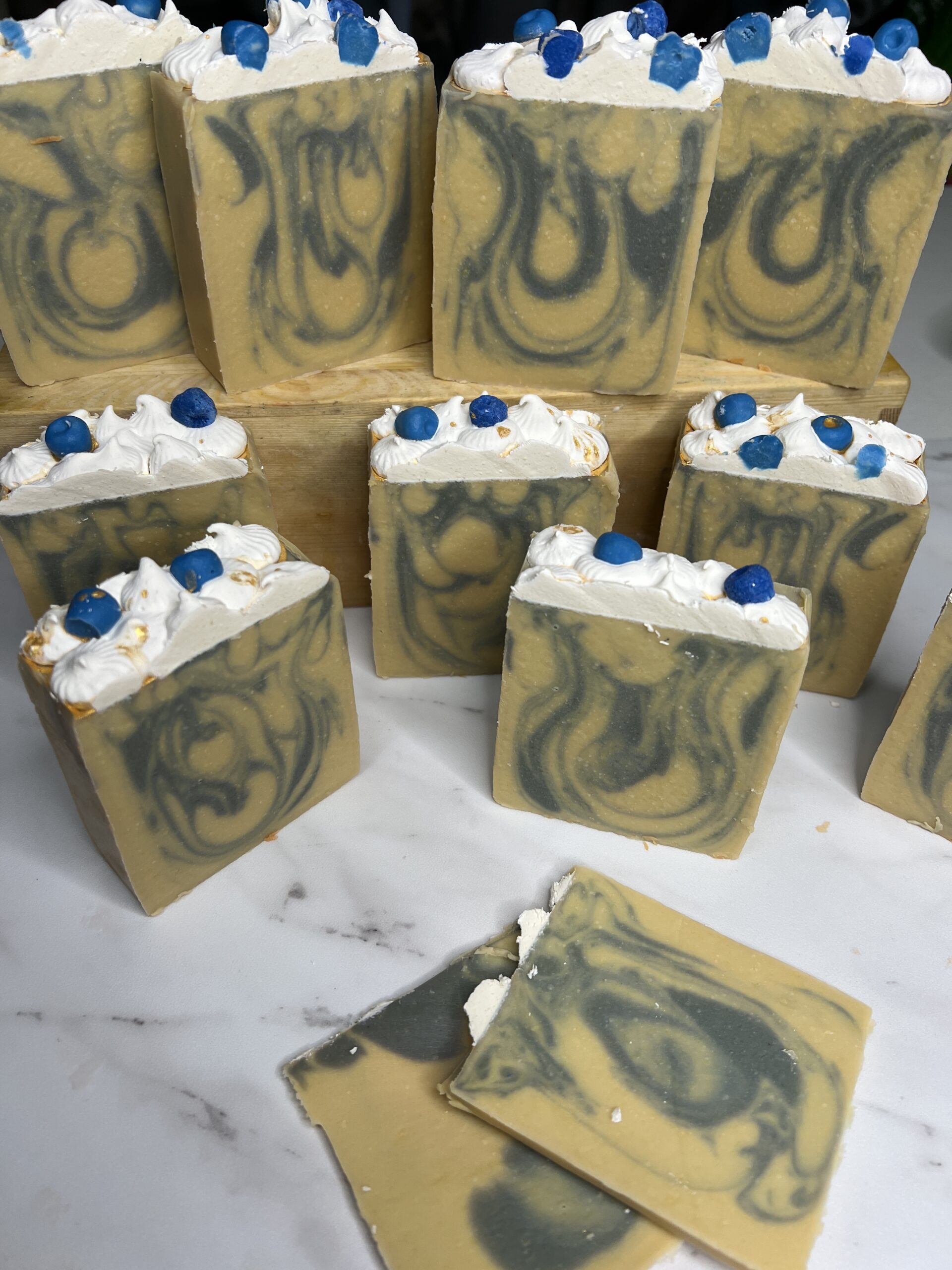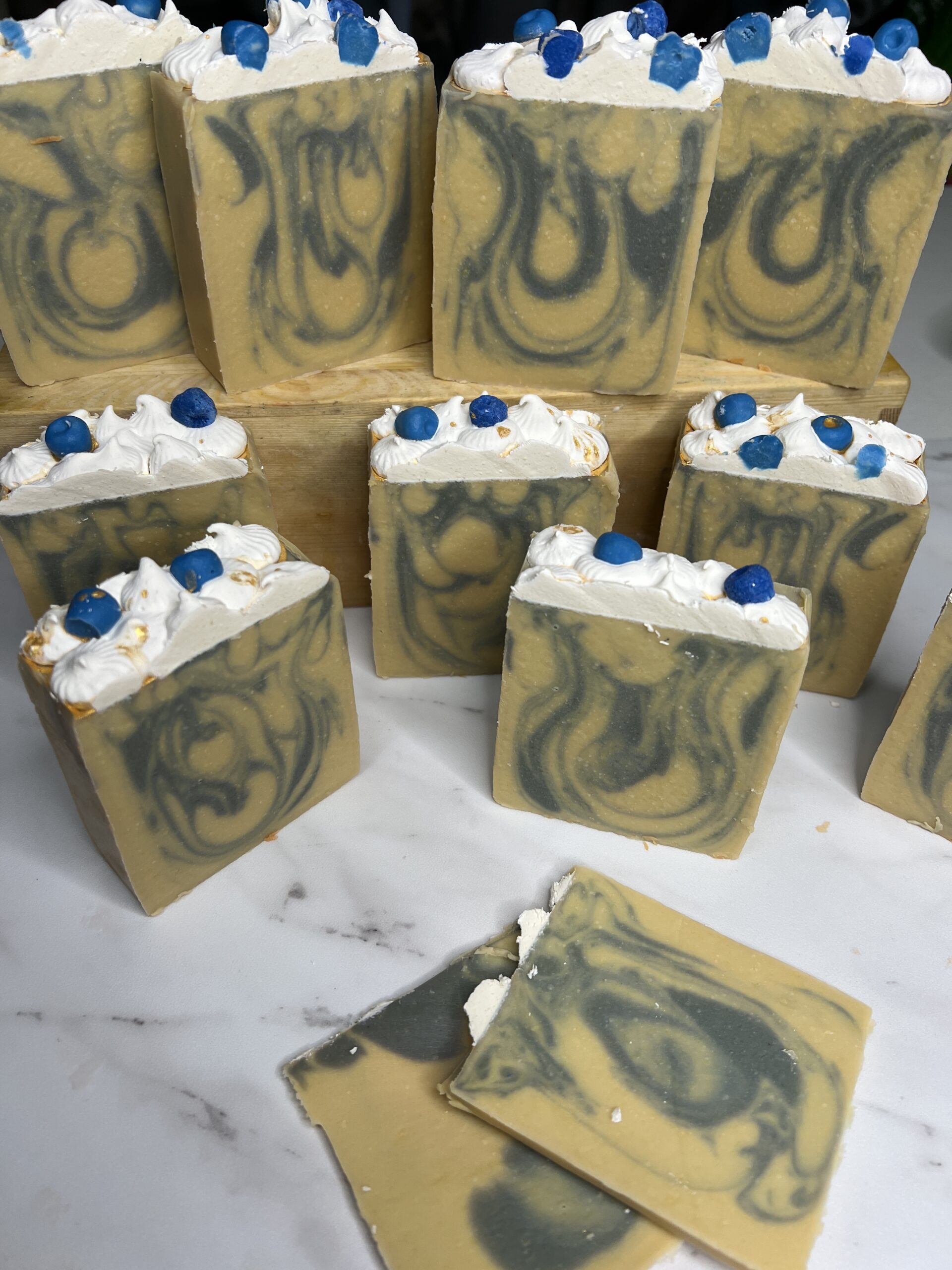 Blueberry Pecan Waffle
This delectable goat milk soap smells good enough to eat. But we dont recomend eating them. 🙂 Enjoy this seasonal blend of a mouth watering medley of blueberries and maple syrup atop a stack of freshly made waffles. With notes of Juicy Blueberry, Pecan, Waffles, Maple Syrup, Vanilla, Butter these are sure to please the sweet treat lovers.
Ingredients: Fresh goat milk, Coconut oil, Olive oil, Grapeseed oil, Sweet Almond oil, Avocado oil, Shea butter, Cocoa Butter. Pthalate free fragrance oil, and mica color powders.
Bars weigh aproximatly 4.75 ounces and are 3.5"H x 3"W x 1"Thick and wrapped in biodegratable shrink wrap