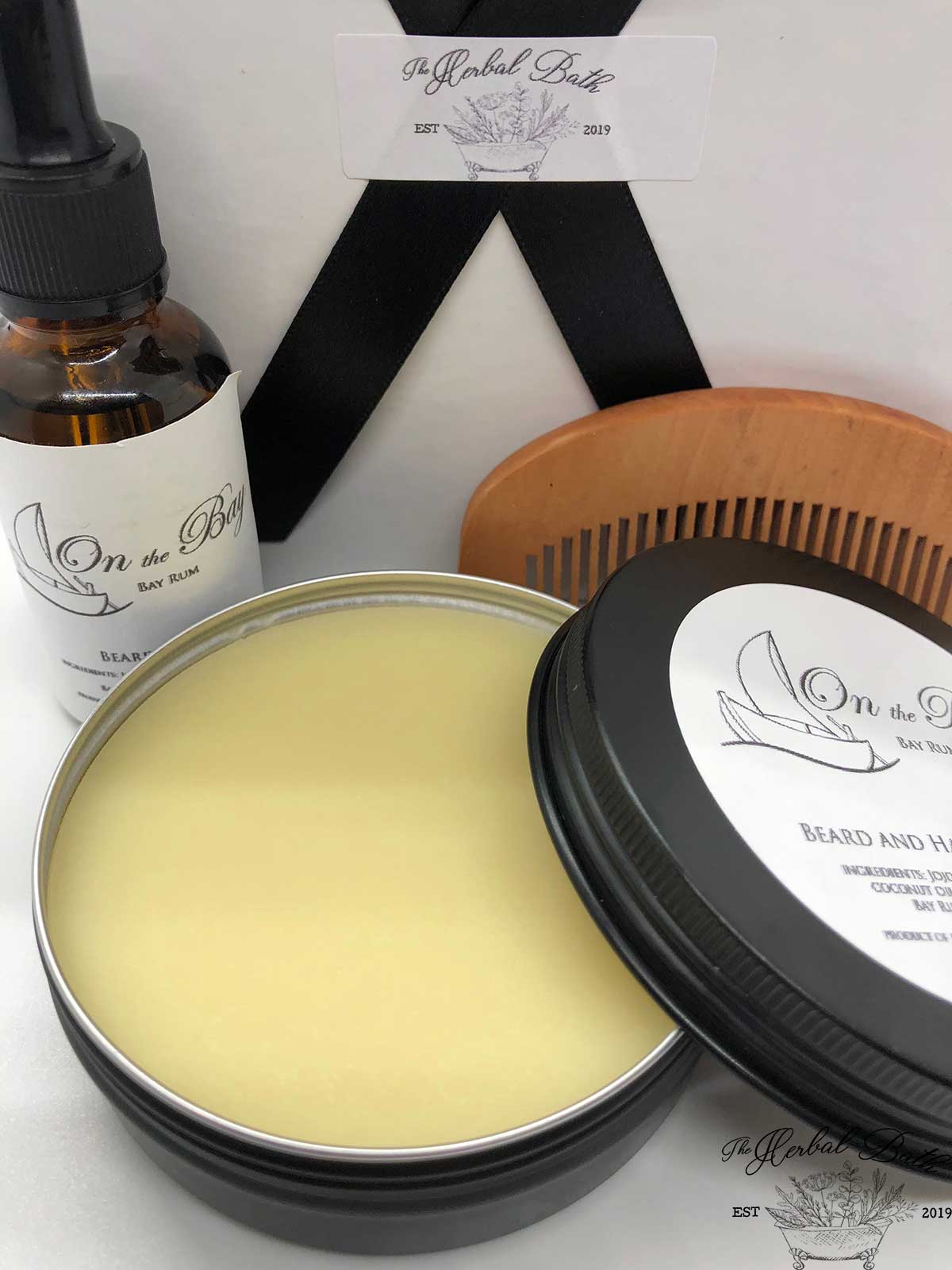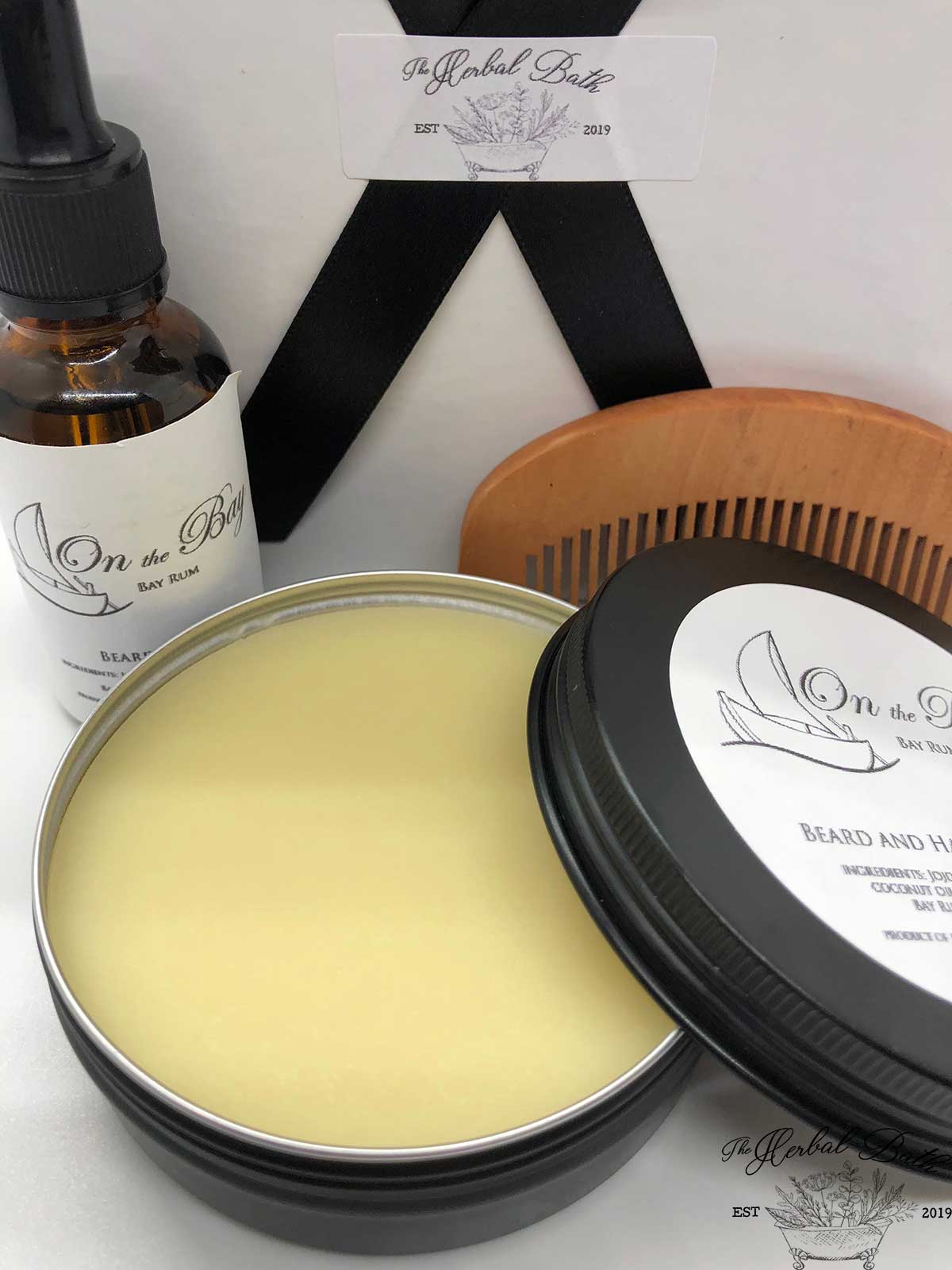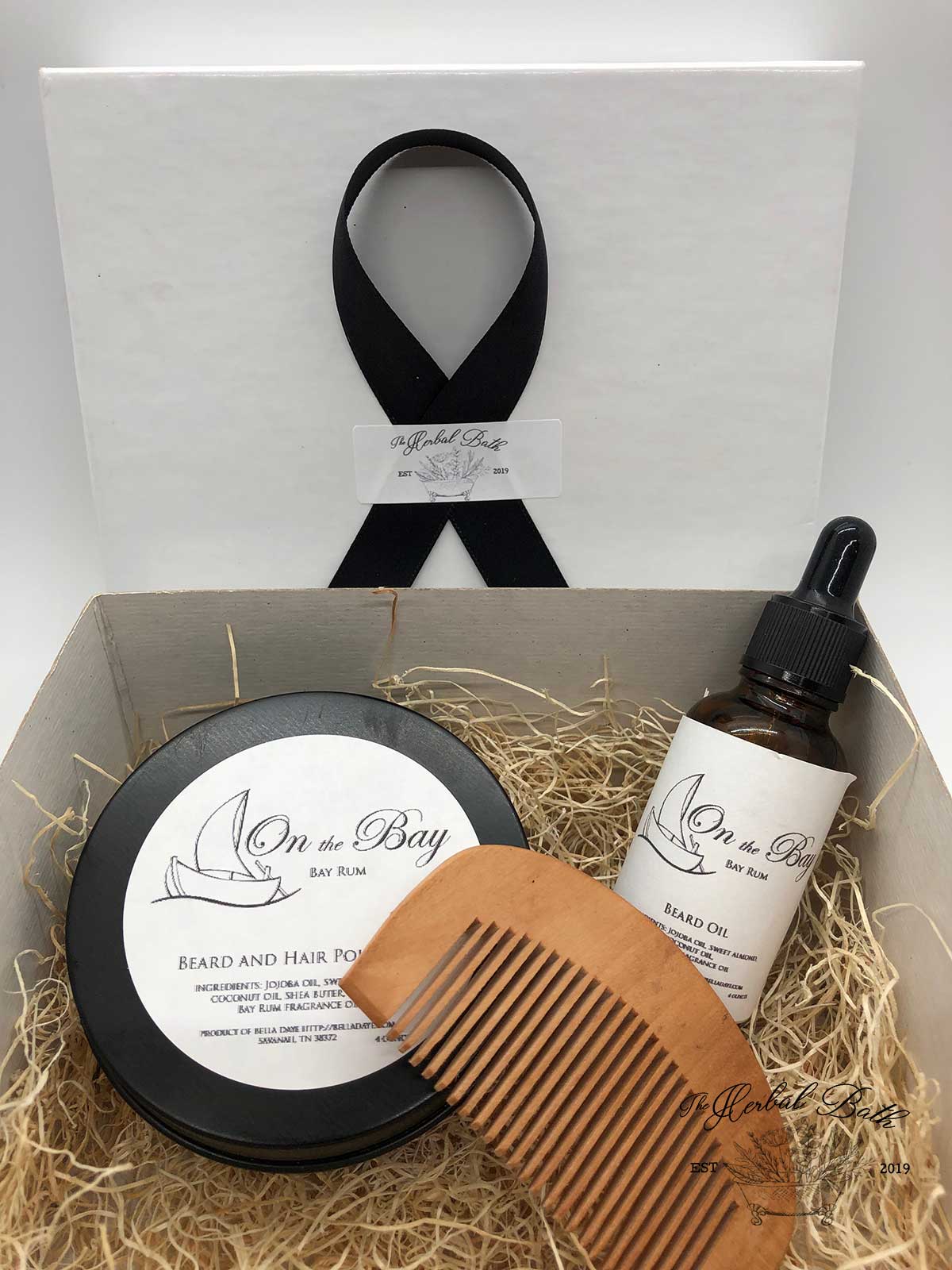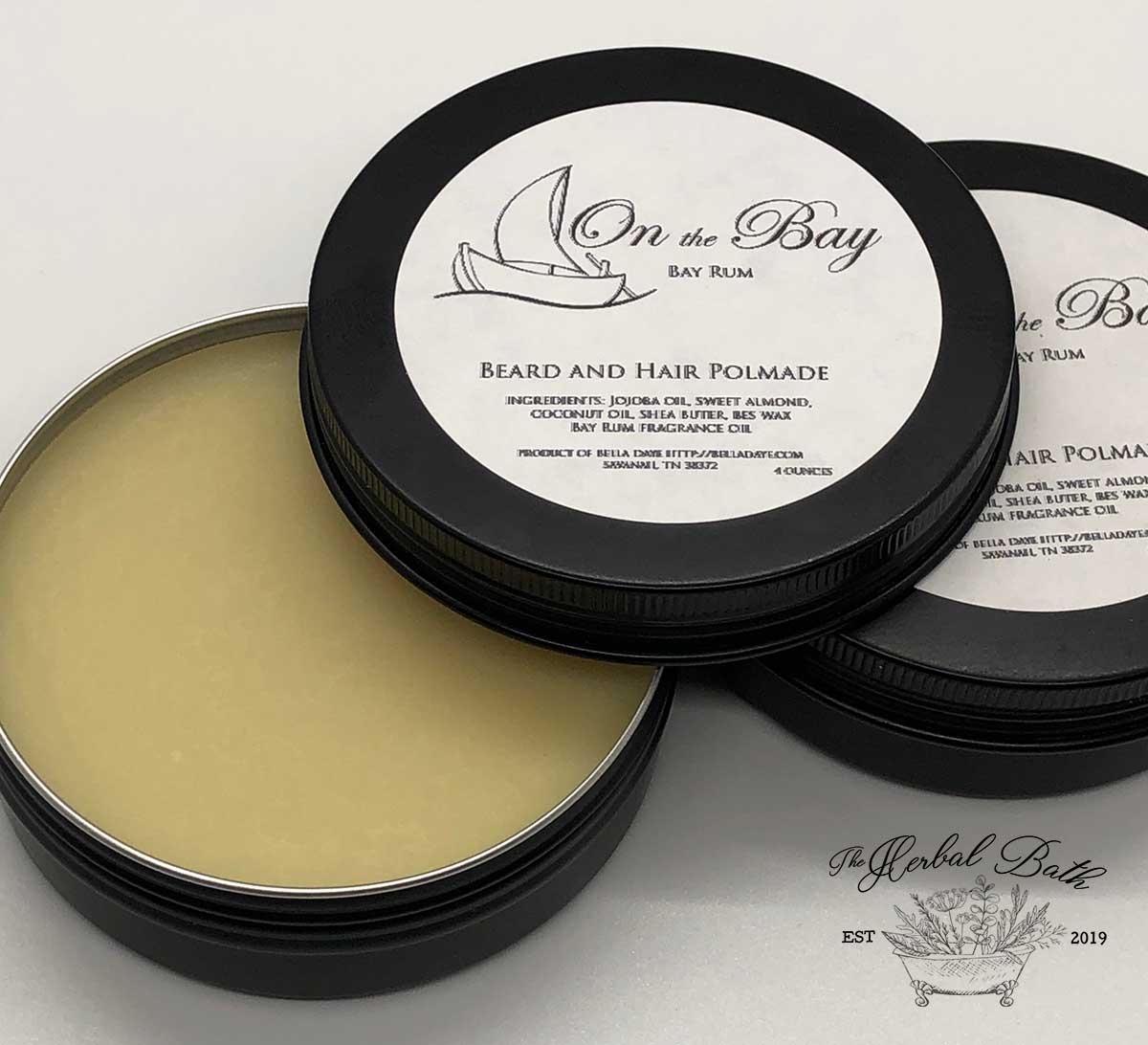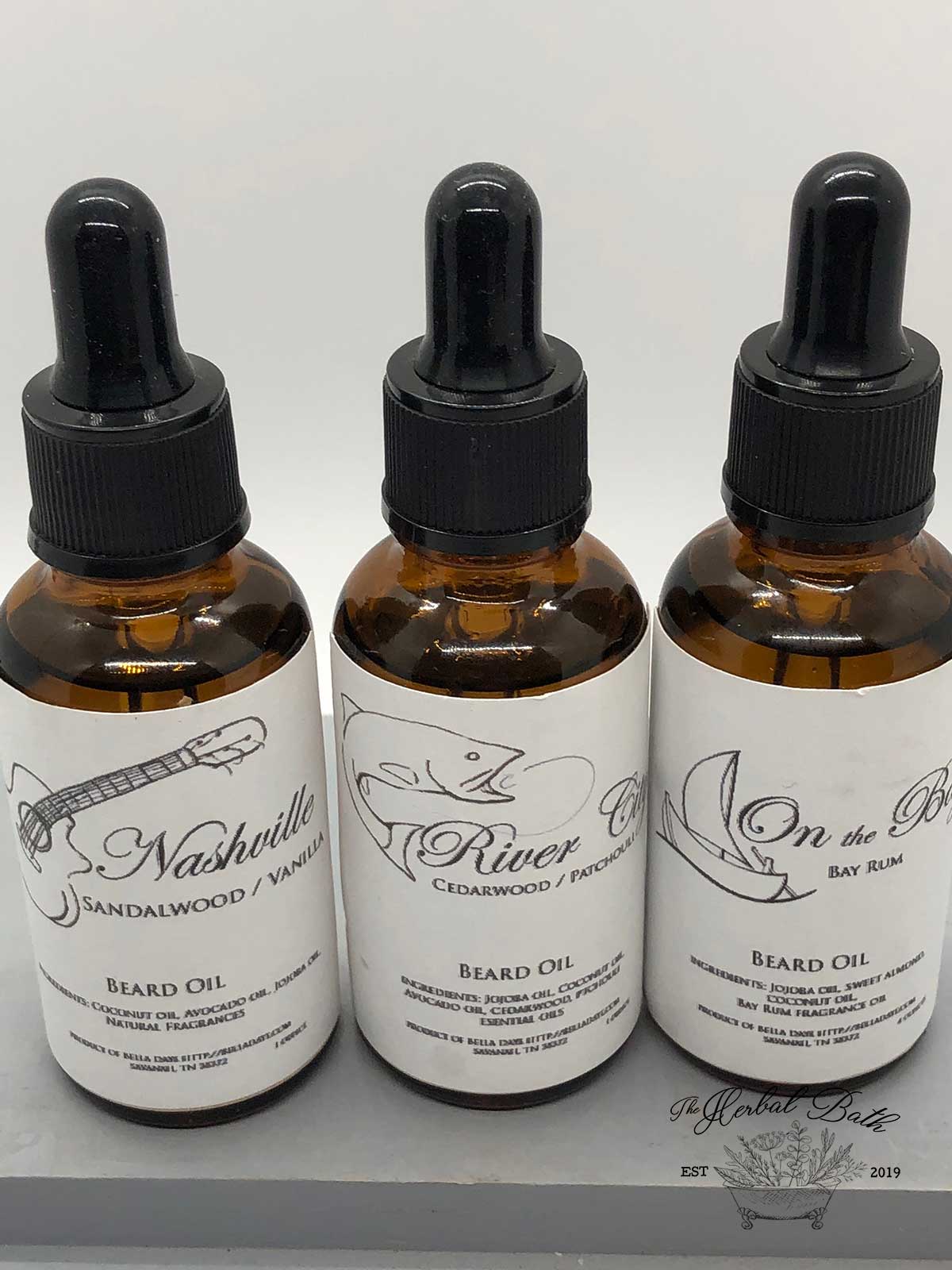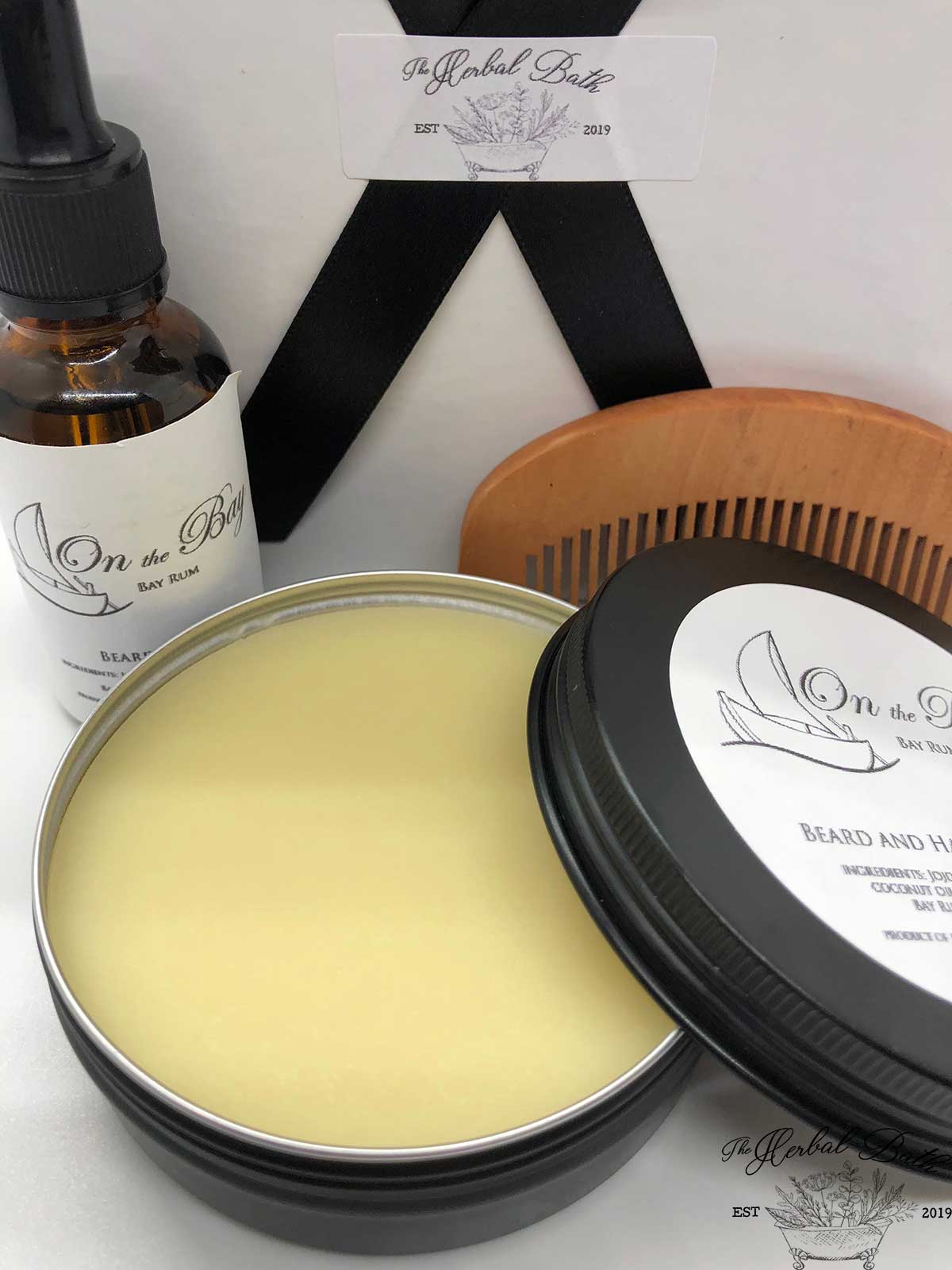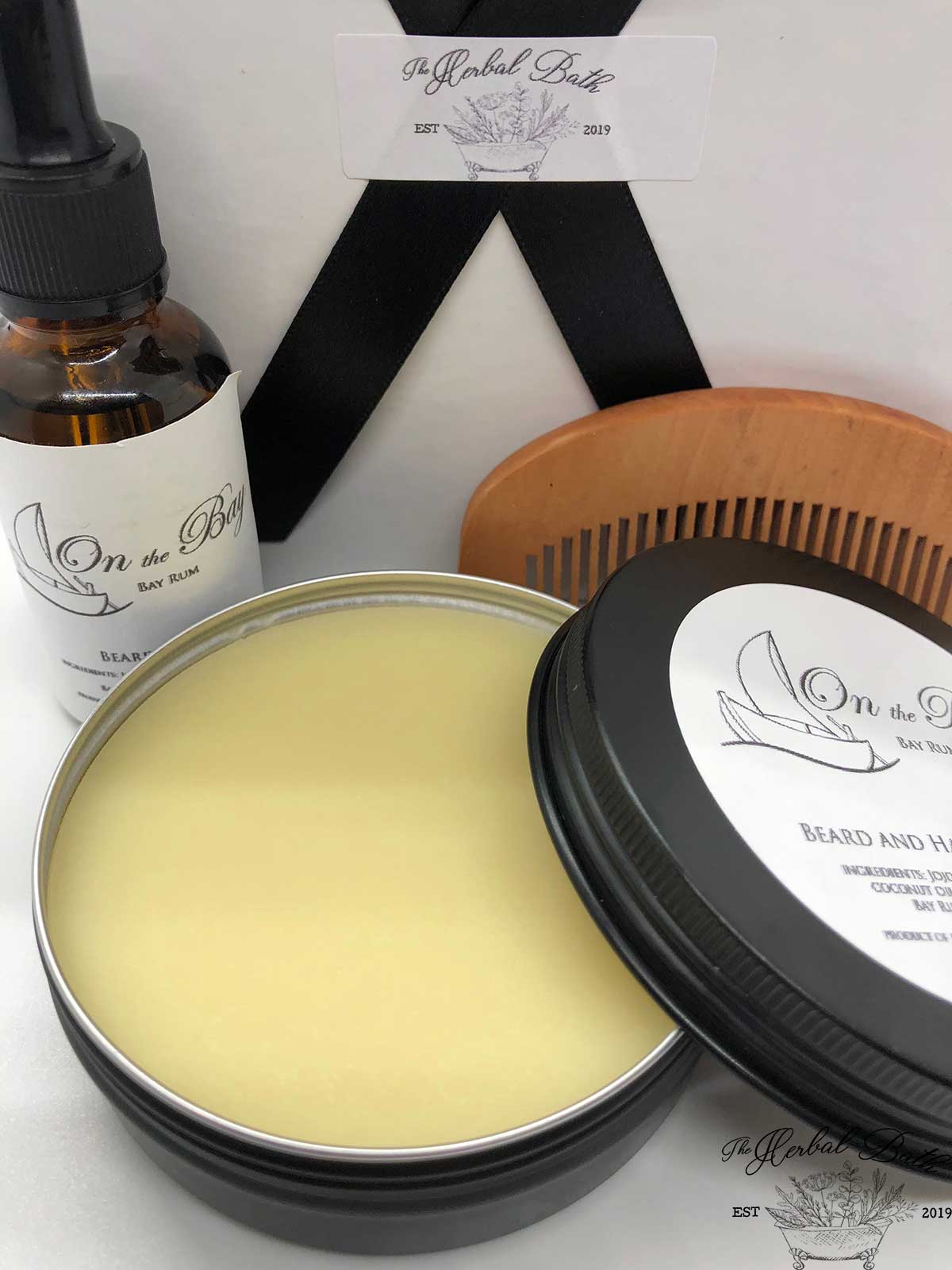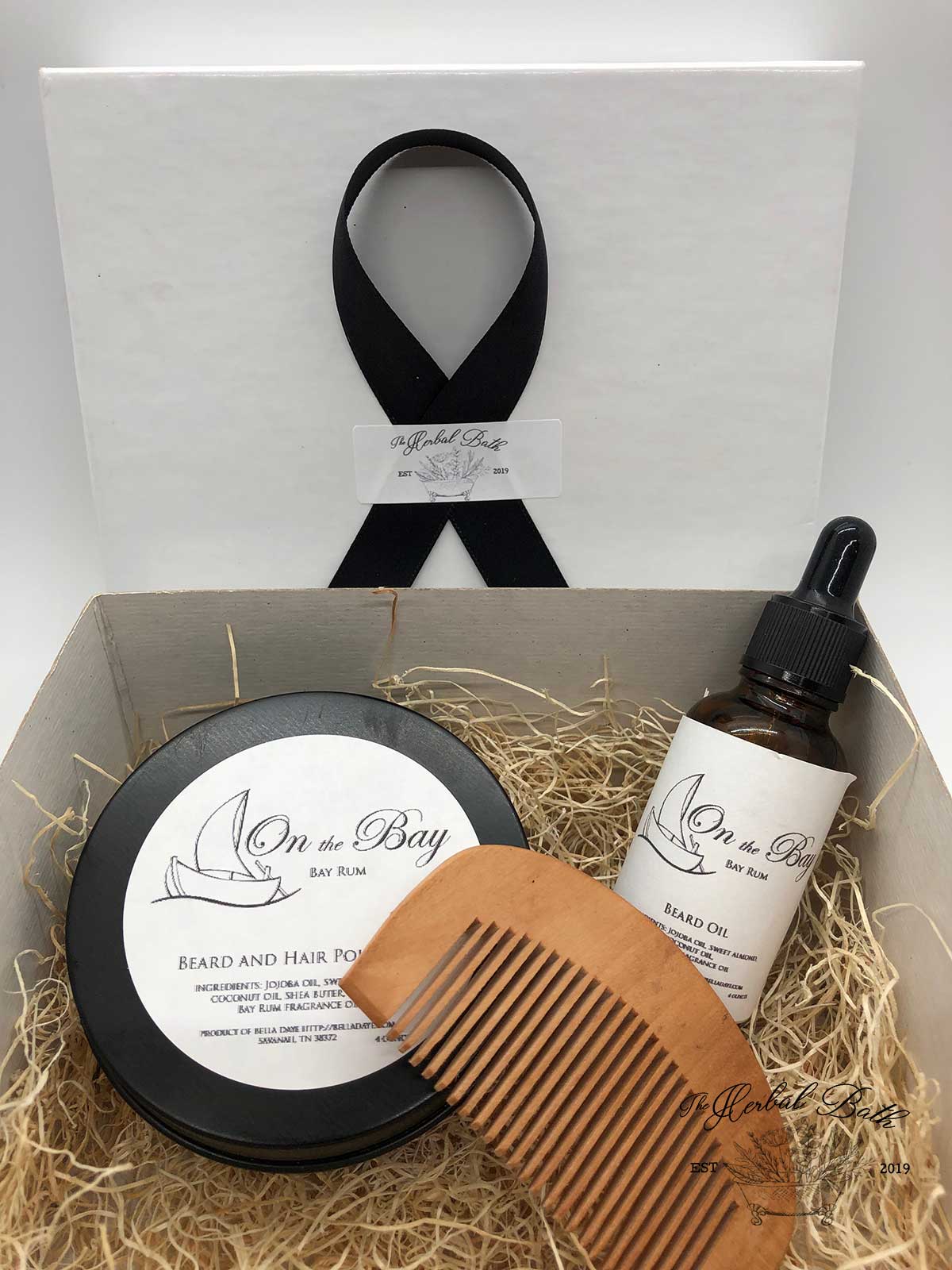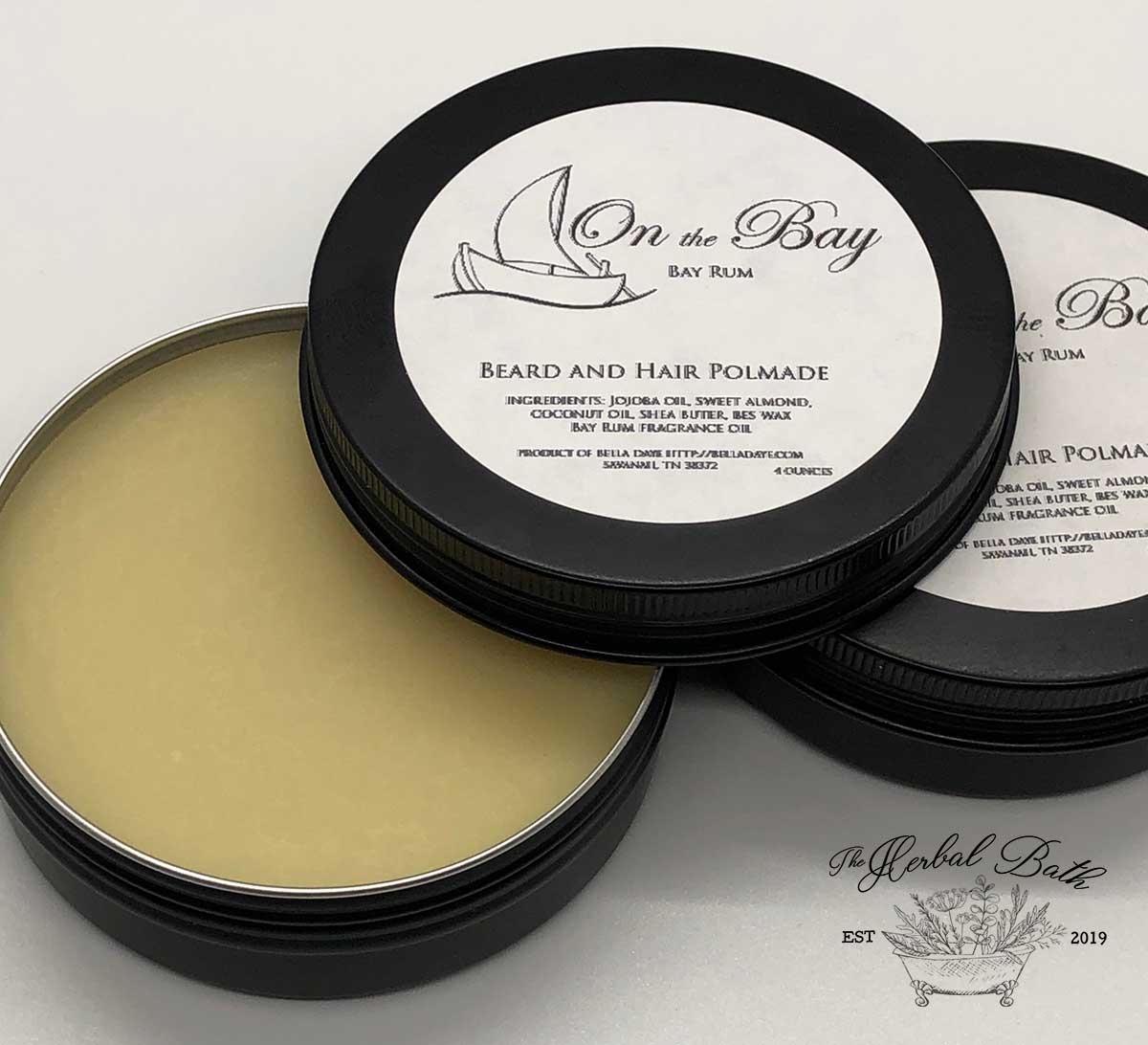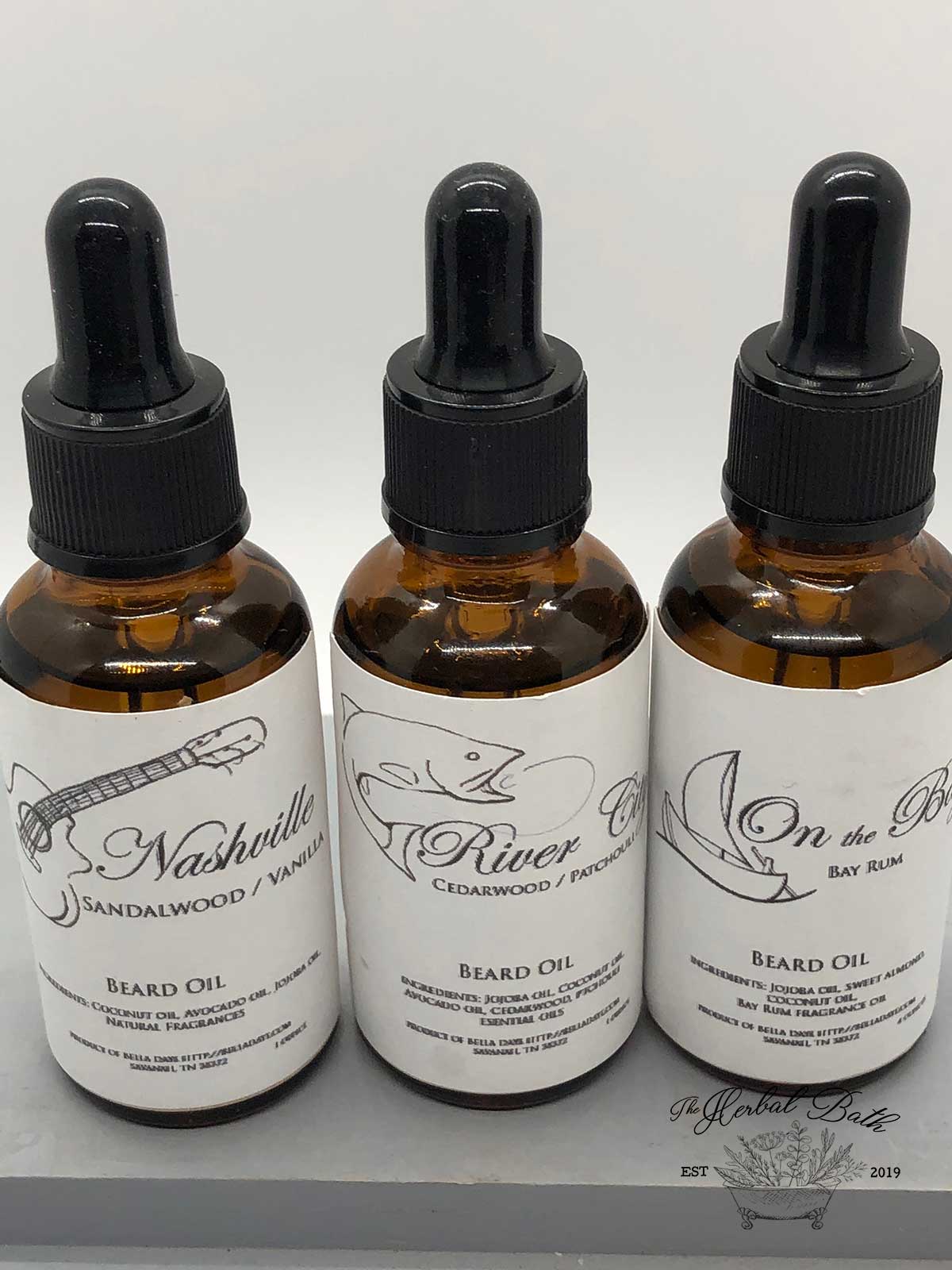 A one-time price of
$24.99
will be added to your order.
The Amazing Beard set. Nourish, moisturize, protect, cleanse and style your beard with this all in one gift set designed just for you. Make your beard touchable soft and smooth with this daily use beard oil and beard balm gift set. 
available in: Nashville (sandalwood, vanilla) On the Bay (Bay rum) River City (Cedarwood, patchouli)
Beard oil ingredients: jojoba oil, coconut oil, sweet almond oil, essential oils for fragrance. Beard hair is said to harbor more bacteria than a dog's fur, which is why we created this 3 oil blend with 1 part coconut oil. Coconut oil is a natural antibacterial, antimicrobial oil which makes it a perfect choice to fight that bacteria. Jojoba oil is a wonderful light textured oil that has anti inflammatory properties that help with chapping and is known to ease the effects of eczema. And, last but not least we added sweet almond oil for it's vitamin E goodness. Sweet Almond helps keep your skin cells healthy, and provides UV protection so your skin can retain more of it's natural moisture.
Beard Balm:Created with deep conditioning oils to nourish hair and skin. Antimicrobial properties to help that beard hair stay clean. Styling paste that is great for beards or hair.   Bees wax, shea butter, coconut oil and essential oils for fragrance
*Bay Rum is a fragrance oil that may not have all natural ingredients