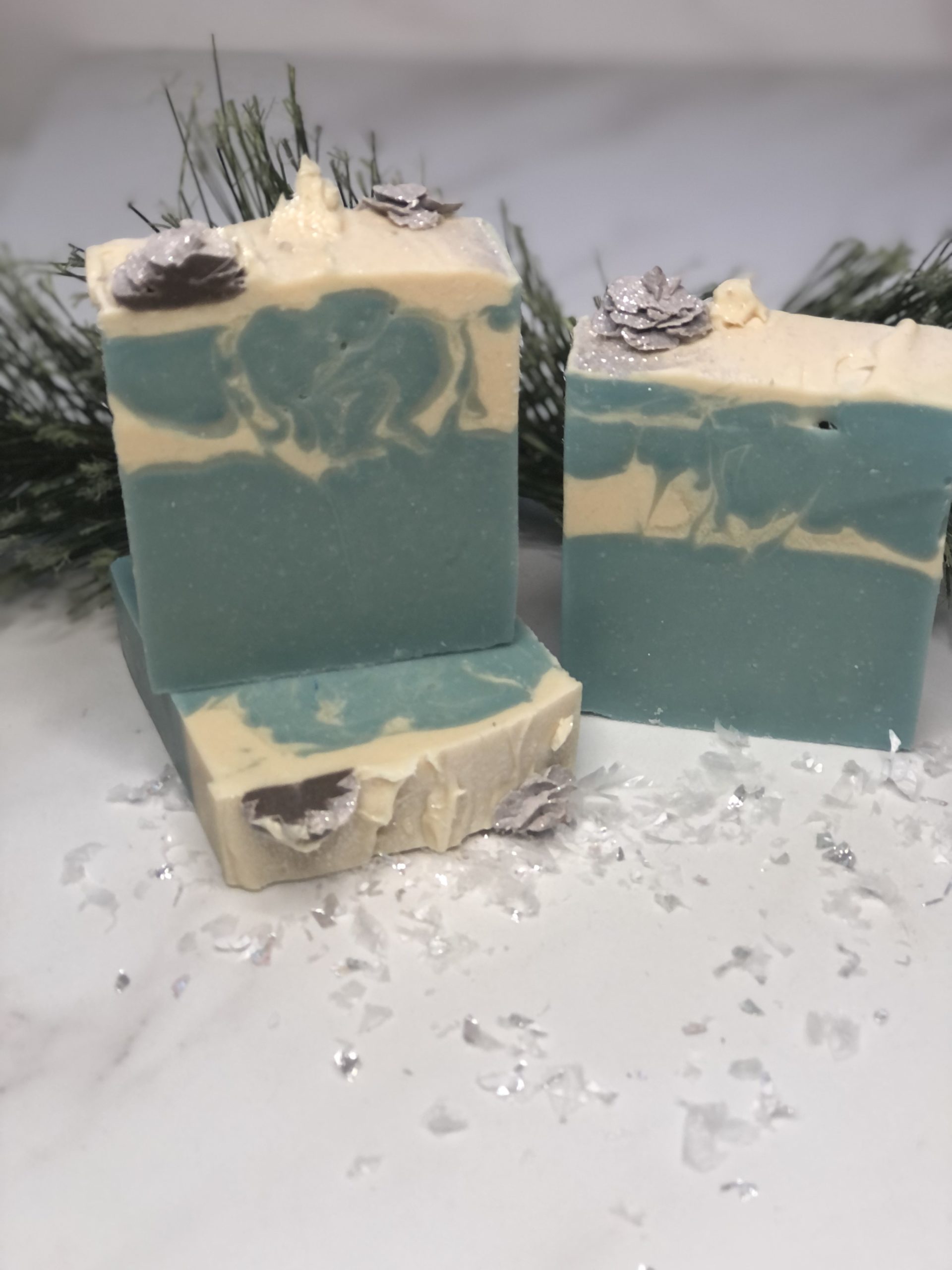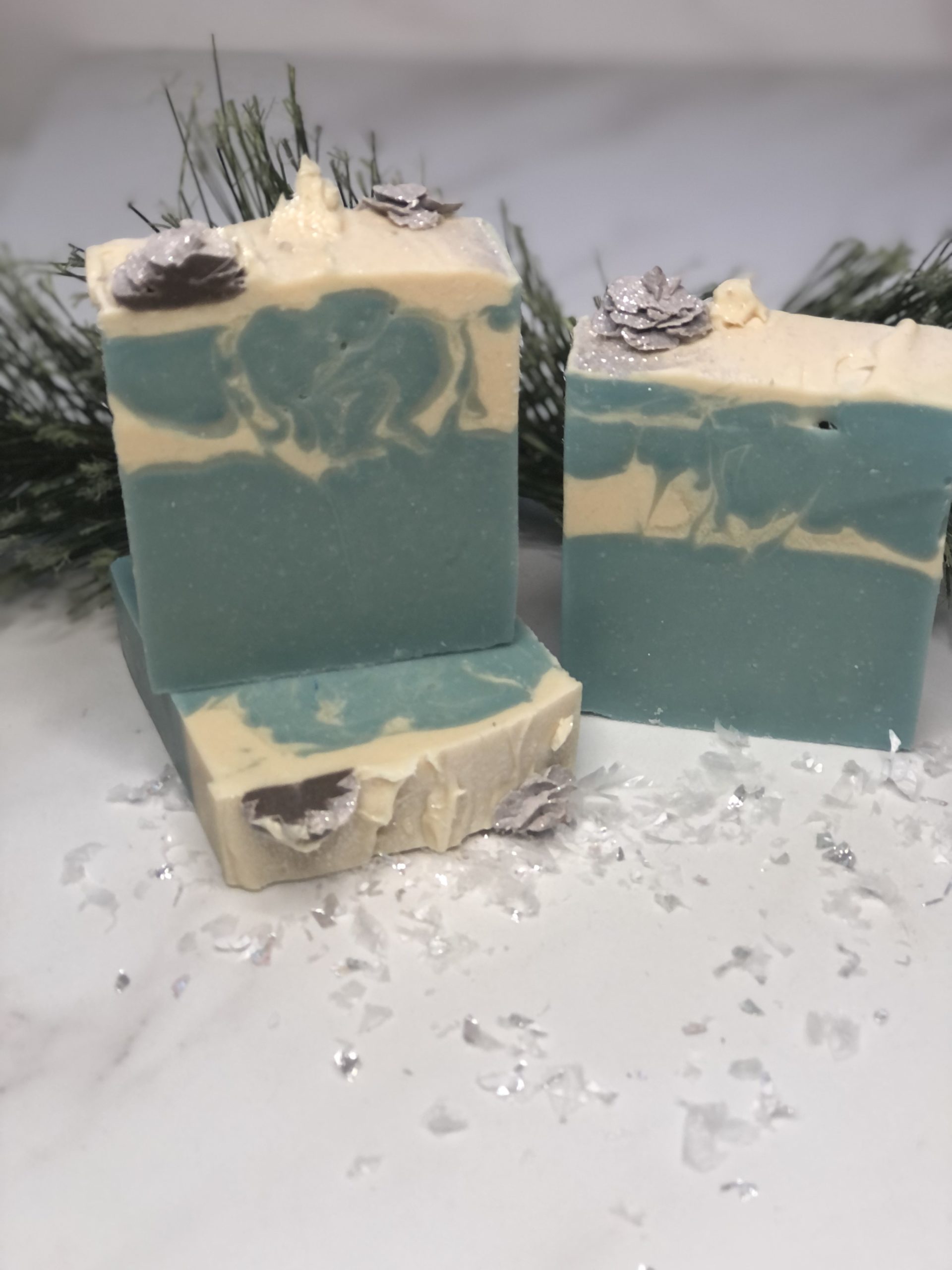 Winter wonderland Soap
In the 'Alpine Frost' bar the woodsy forest fragrance is softly subdued by winter frost; but here in 'Winter Wonderland' these fragrances are brought to life as if by a powerful winter storm. The winter wonderland that follows the storm allows the release of the memorable fragrances of the cabin shelter with hints of cranberry, hearth and clove. But the trees stand tall and strong in this bar as do their fragrances of cedar, spruce and pine. This bar is one of the most stunning in the winter collection: Forest blue green with swirls of snow, snow peaks on top adorned with a shimmering pinecone dusted with snow. 
Our moisturizing soaps are created with a nourishing blend of skin loving oils like, Coconut oil, Shea butter, Olive oil, Sweet almond oil, Avocado oil, and Jojoba oil. We then add some phylate free fragrances and round it out with some natural mica colorant powders. 
Soap bars are 2.5" wide by 3" tall and 1" thick