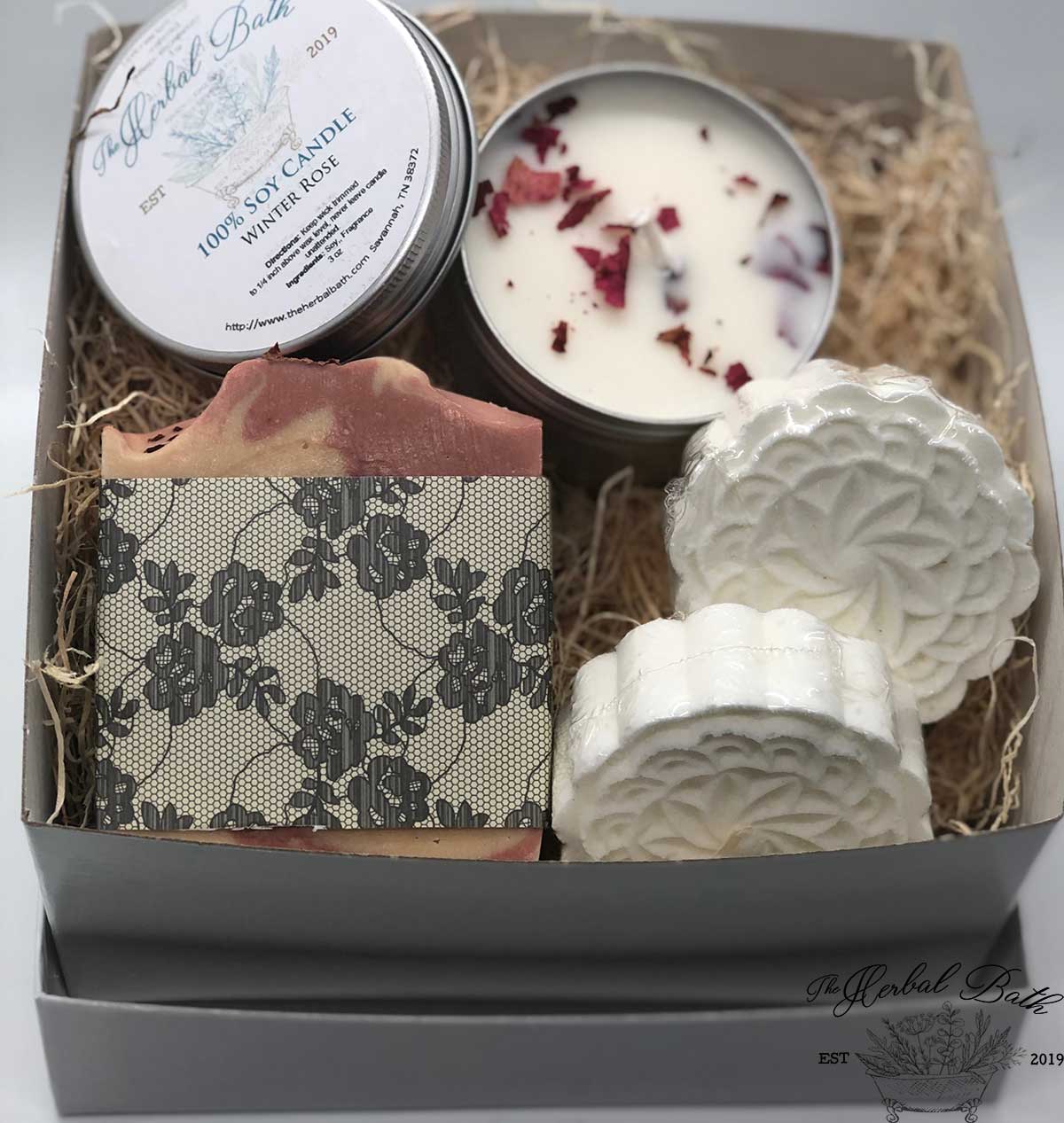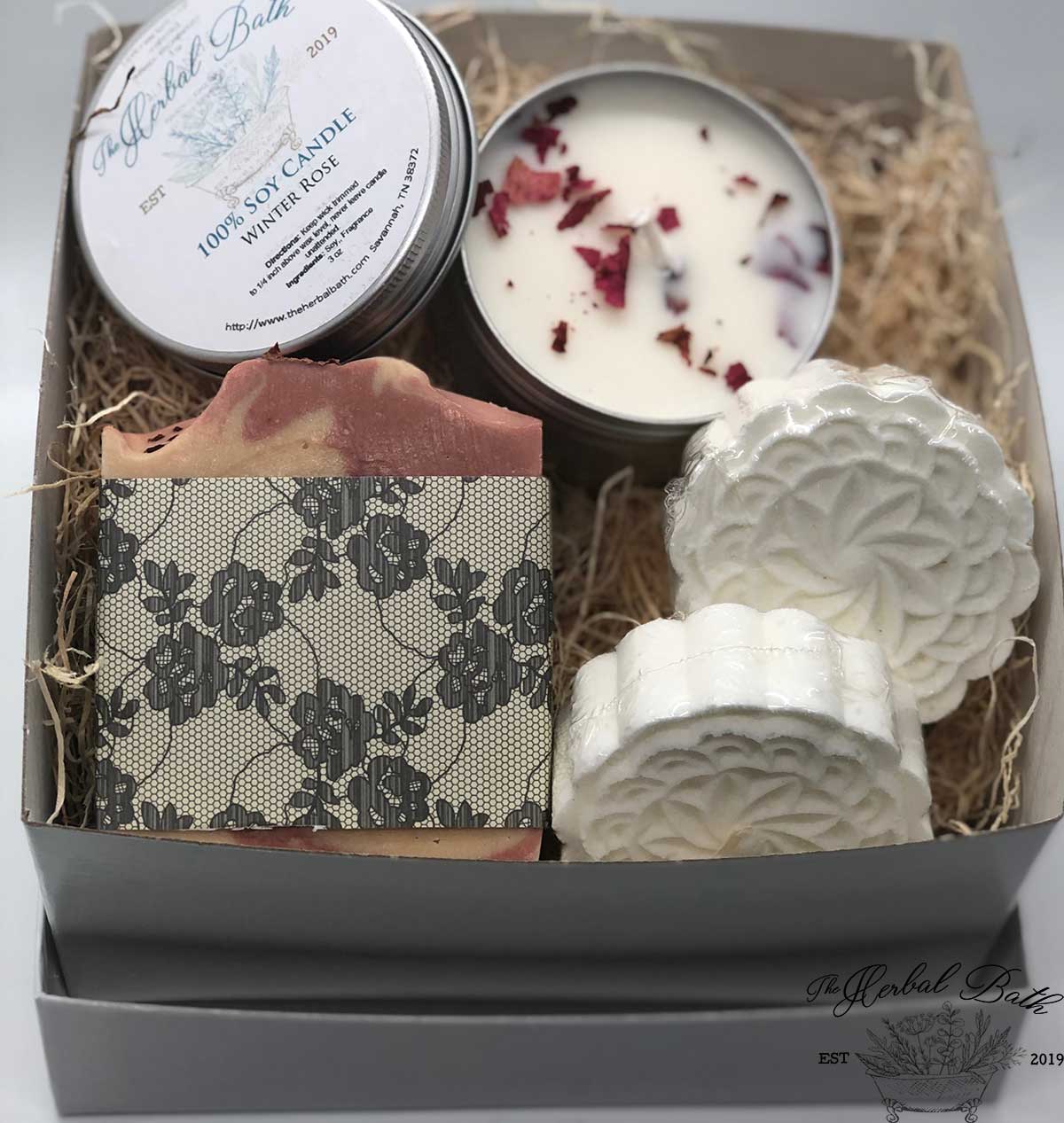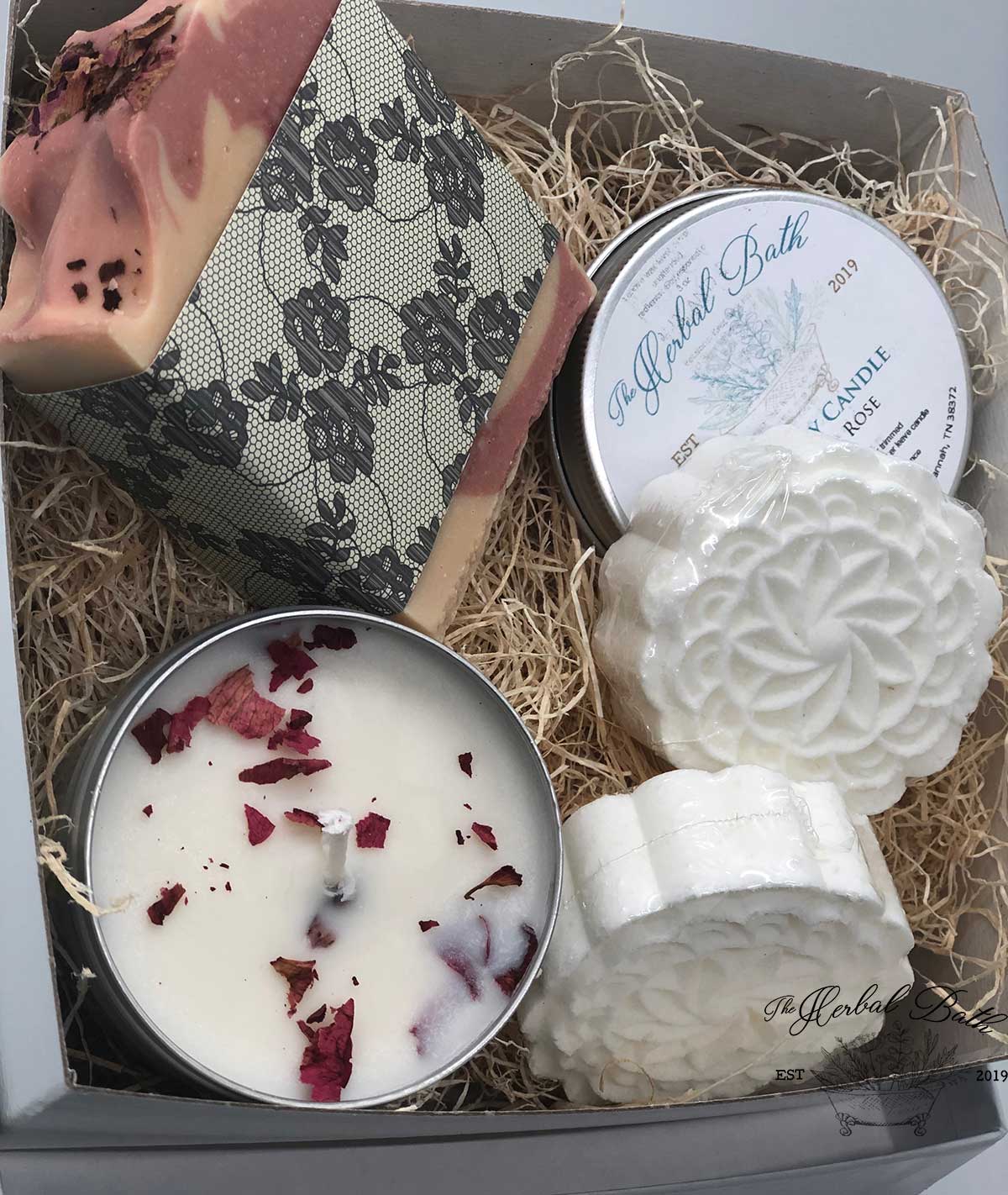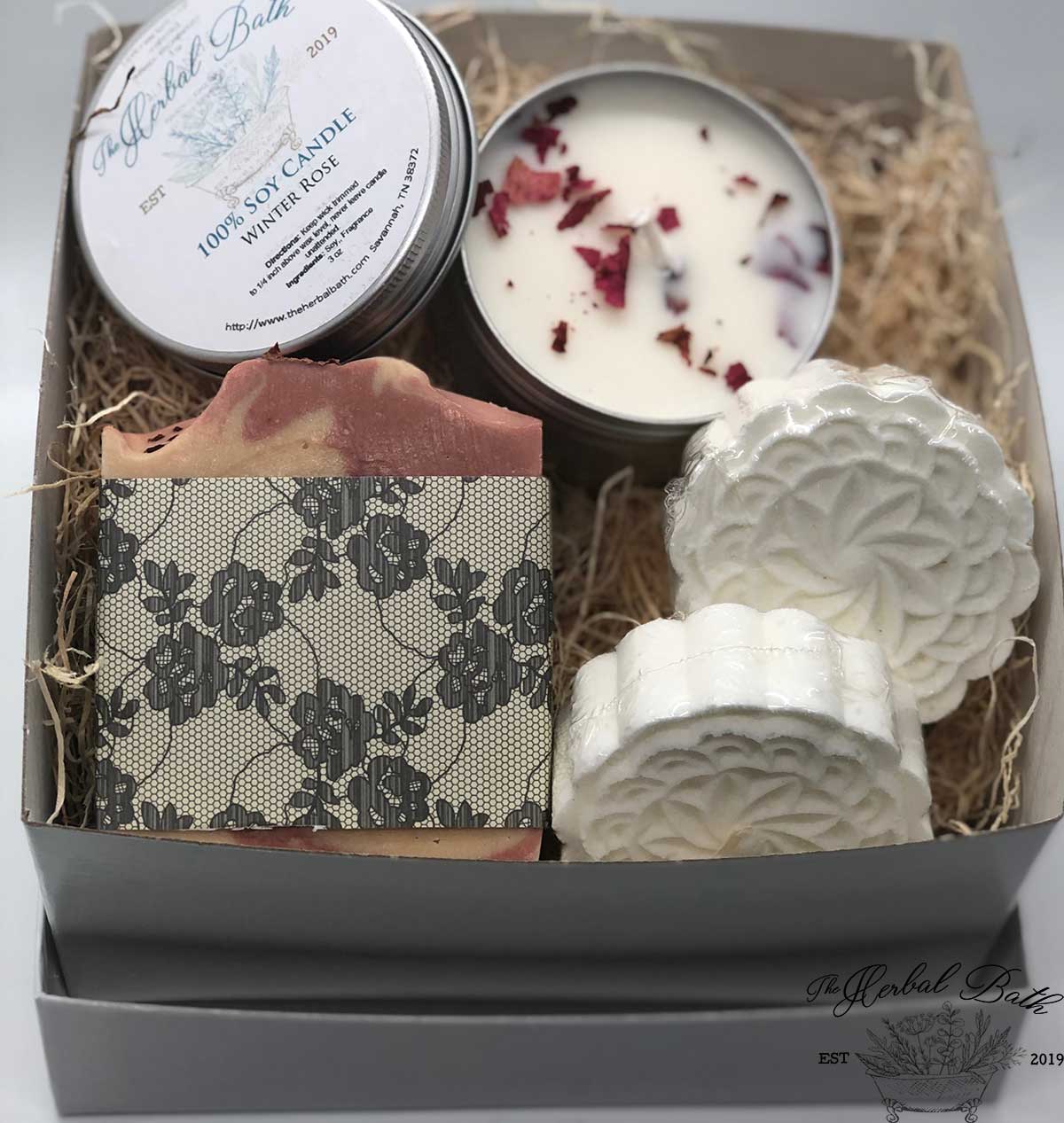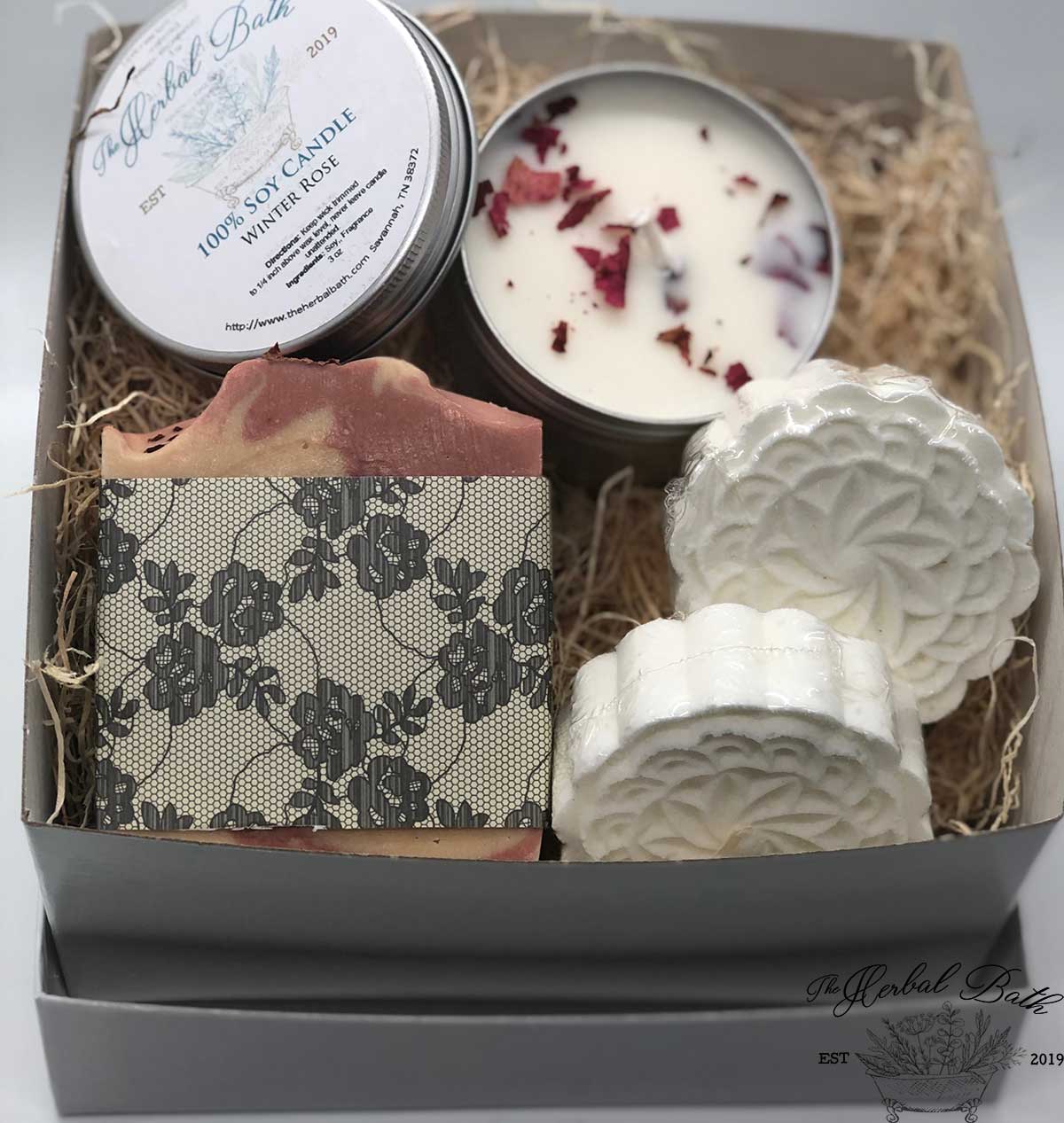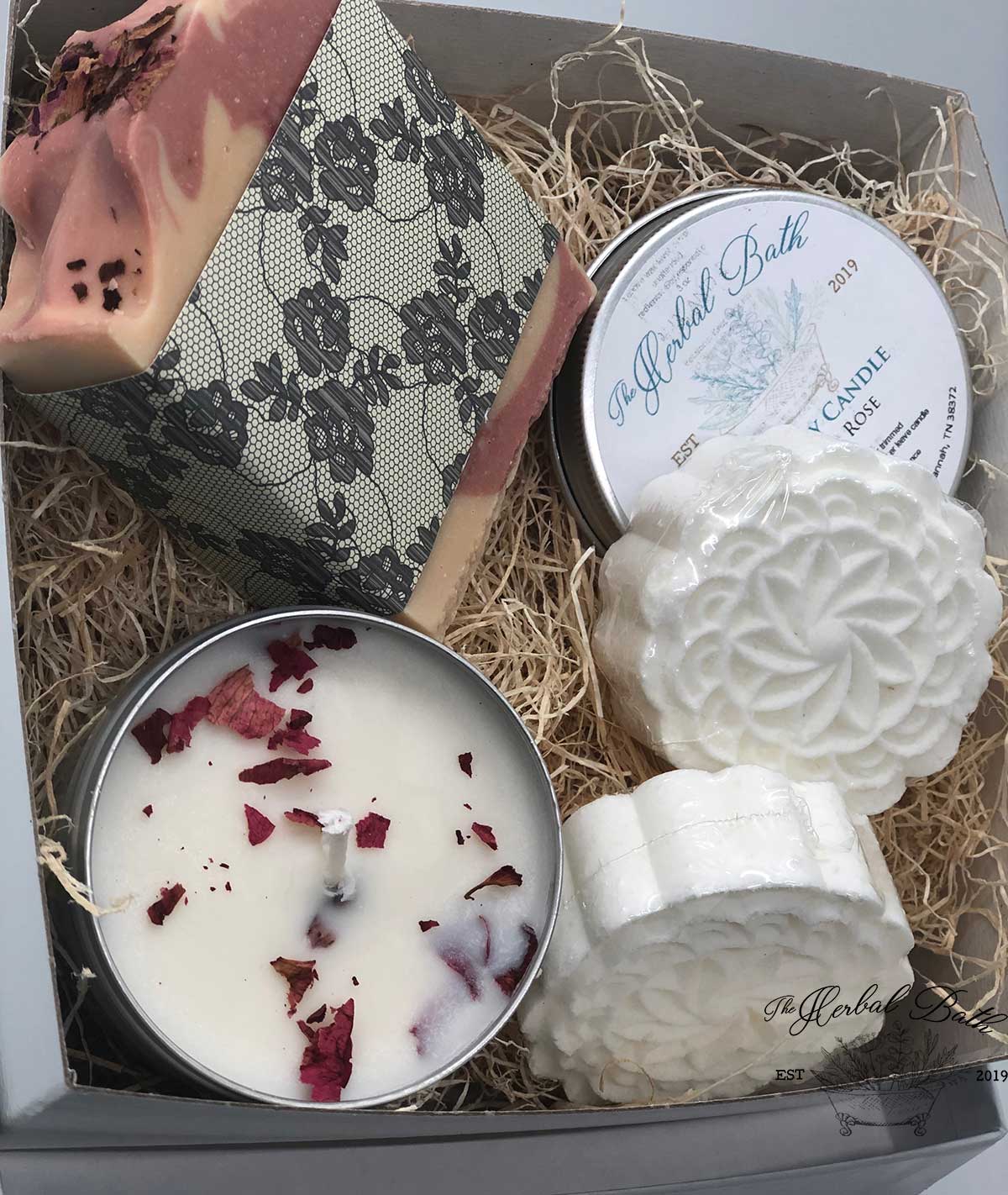 Winter Rose gift set
Don't let the winter blues get you down. Grab a complete pampering gift set and take some time to refresh and recharge yourself. 
Brighten those winter days with this perfectly balanced winter rose fragrance. Sandalwood adds a woody earth tone to the sweet beauty that is a rose. Not too sweet, just a beautiful fragrance for the cold winter season.
This gift set includes 1- 3 oz travel size candle. Made with 100% soy and accented with real rose pedals. 1- 4.5 oz bar of our all natural goat's milk soap. 2- 3 oz bath bombs in our new decorative design. 
Soap ingredients: Lard, fresh goat's milk, olive oil, sweet almond oil, avocado oil, jojoba oil and natural fragrance oil. and mica colors. Bath Bomb ingredients: Baking soda, citric acid, corn starch, Epsom salt, coconut oil, fragrance oil.