Watermelon Goats milk soap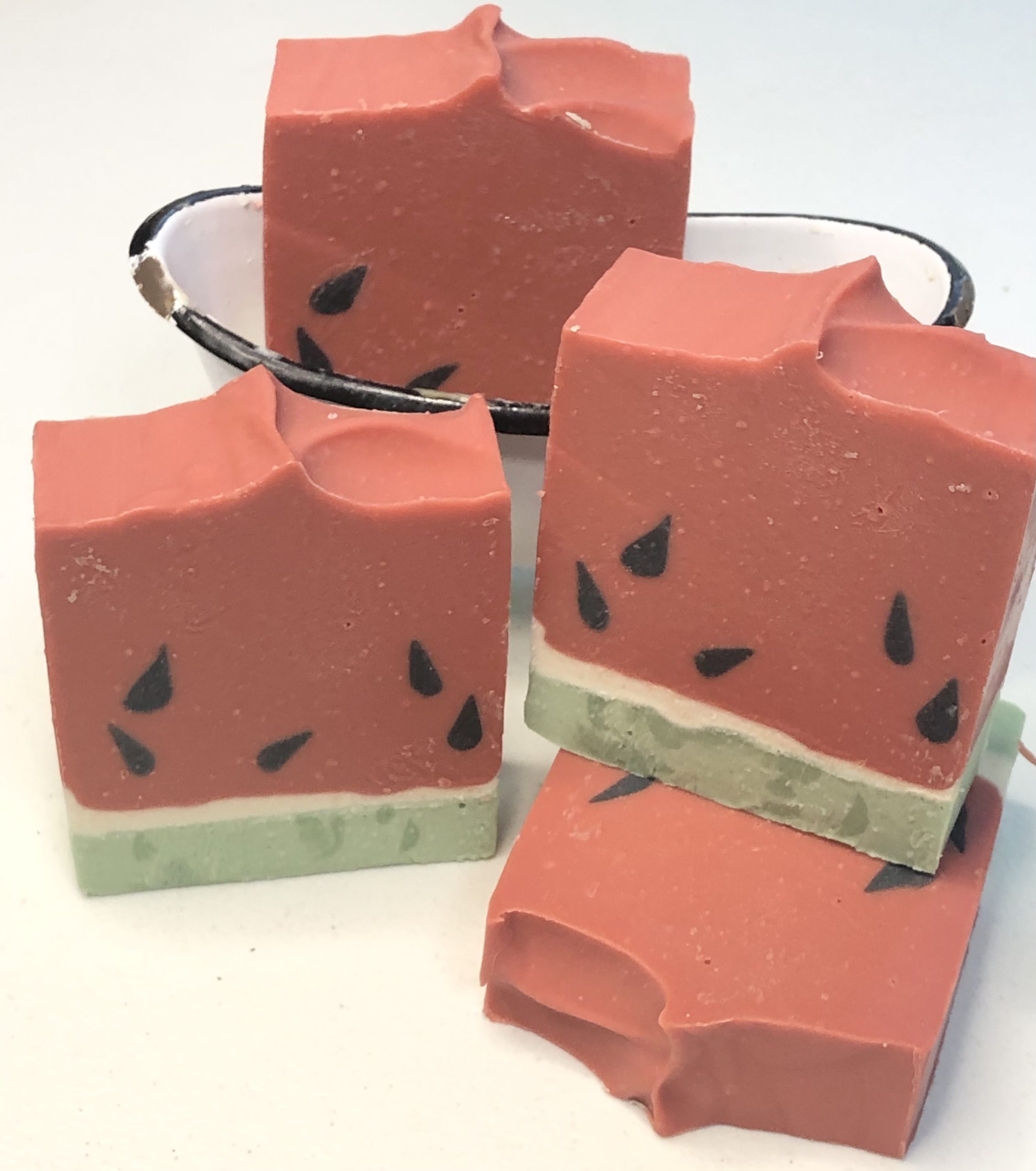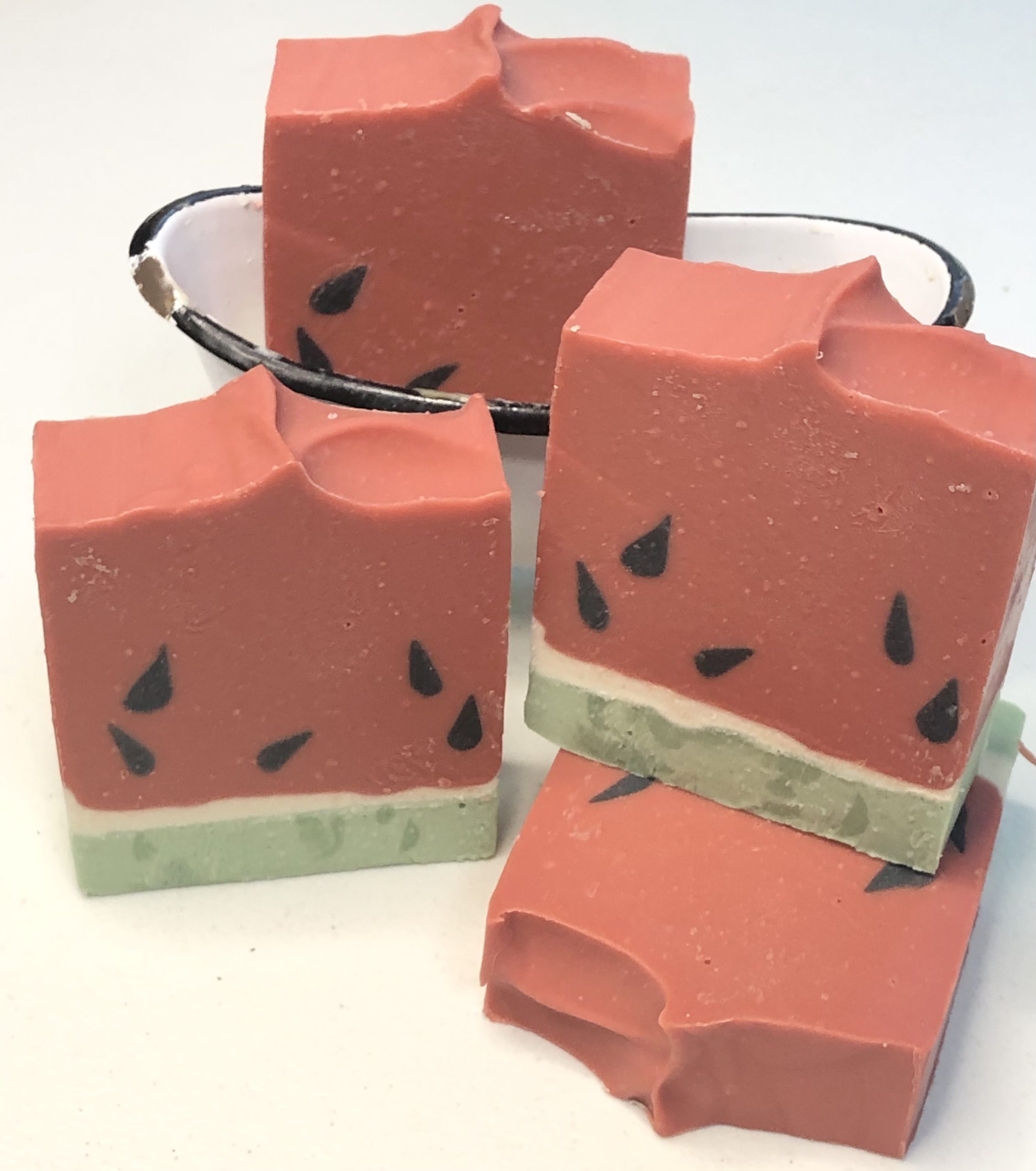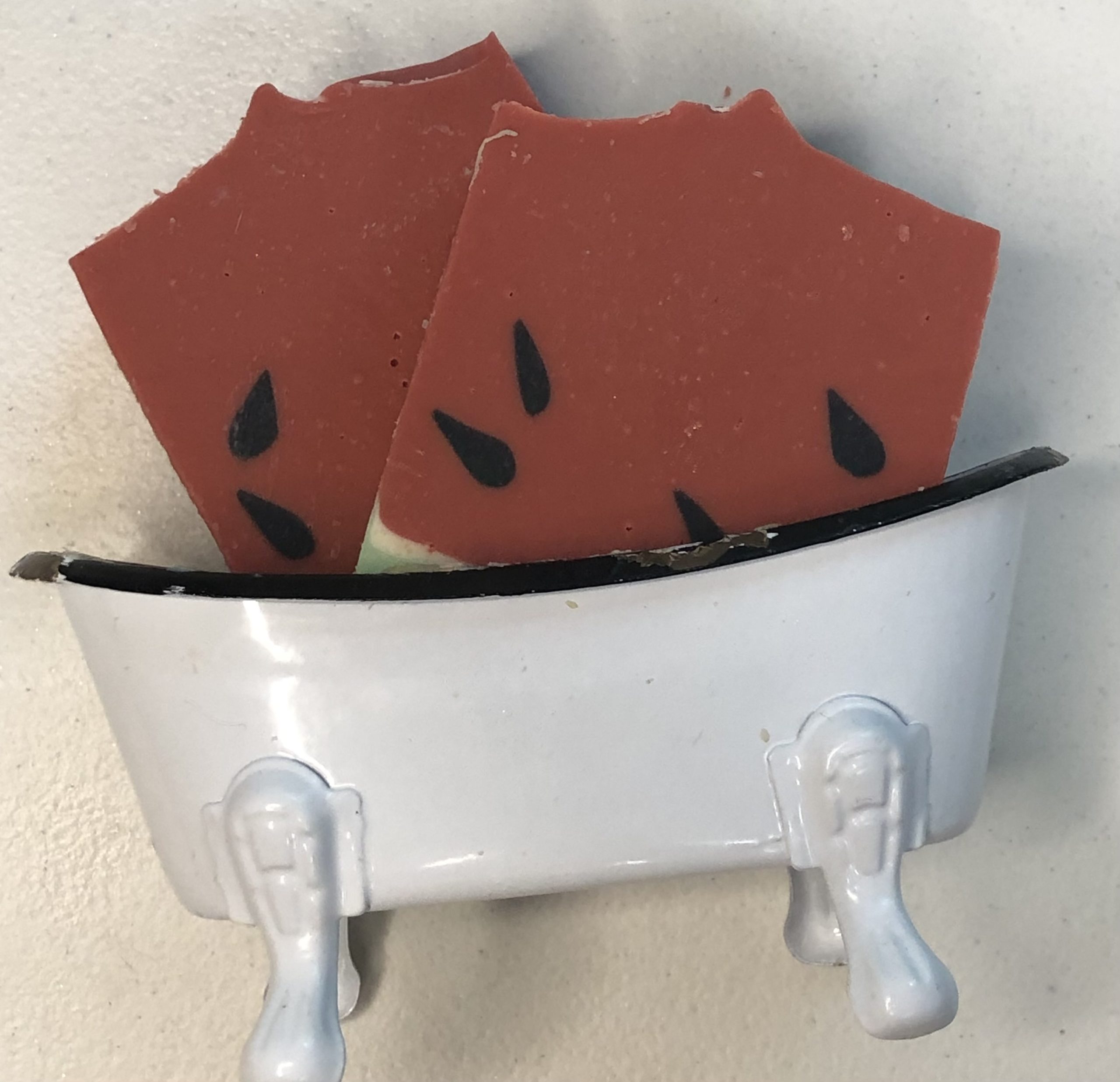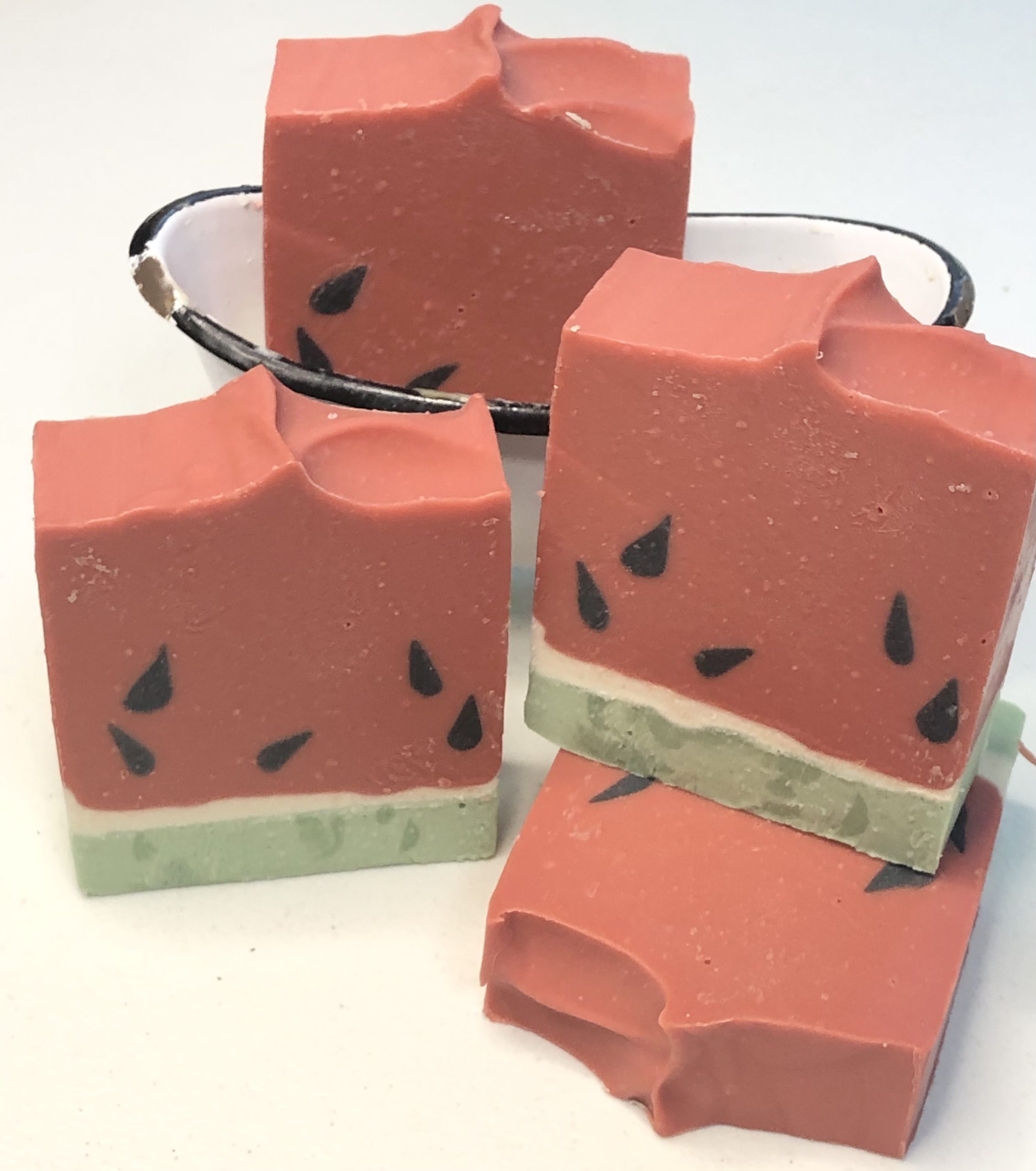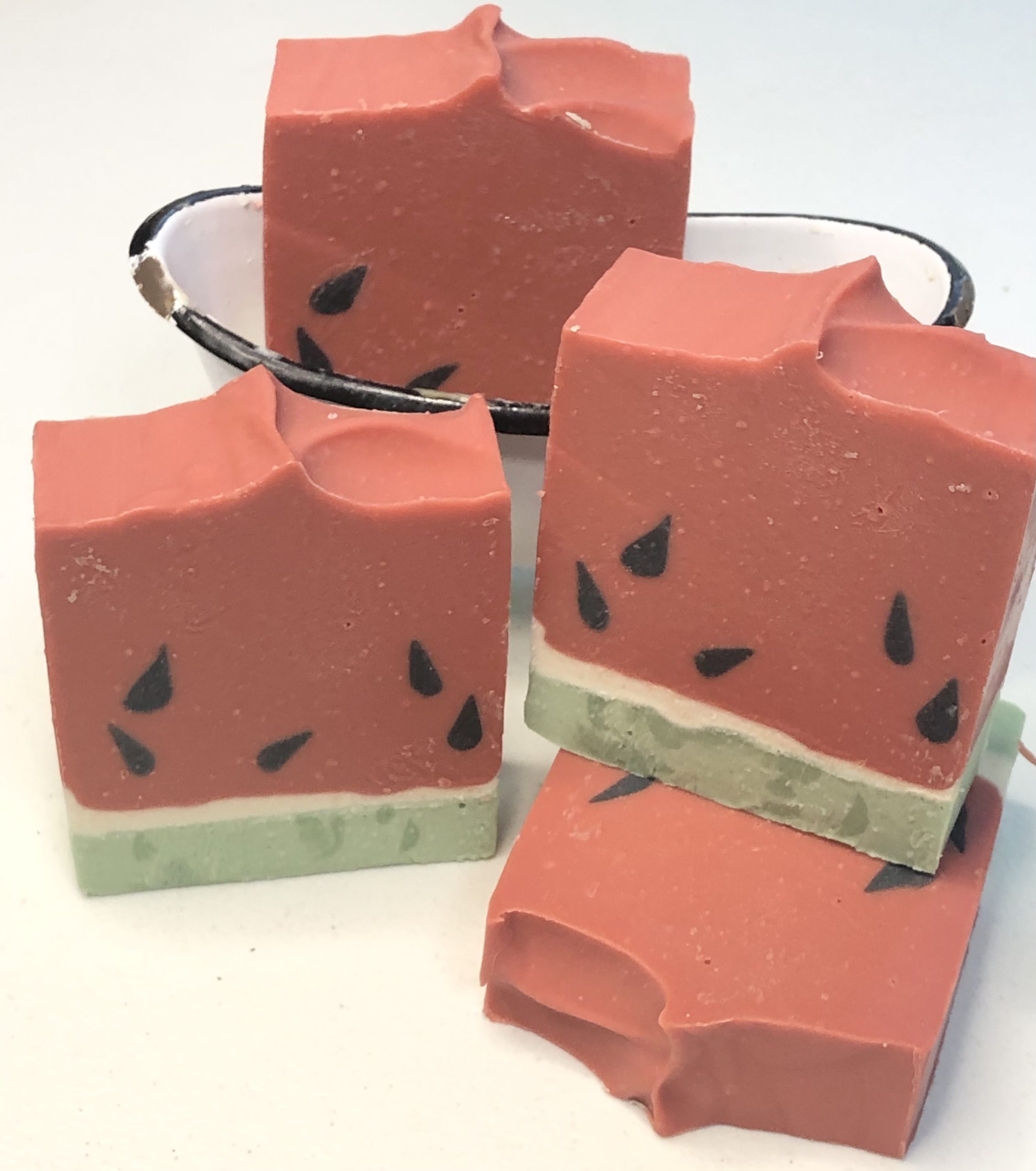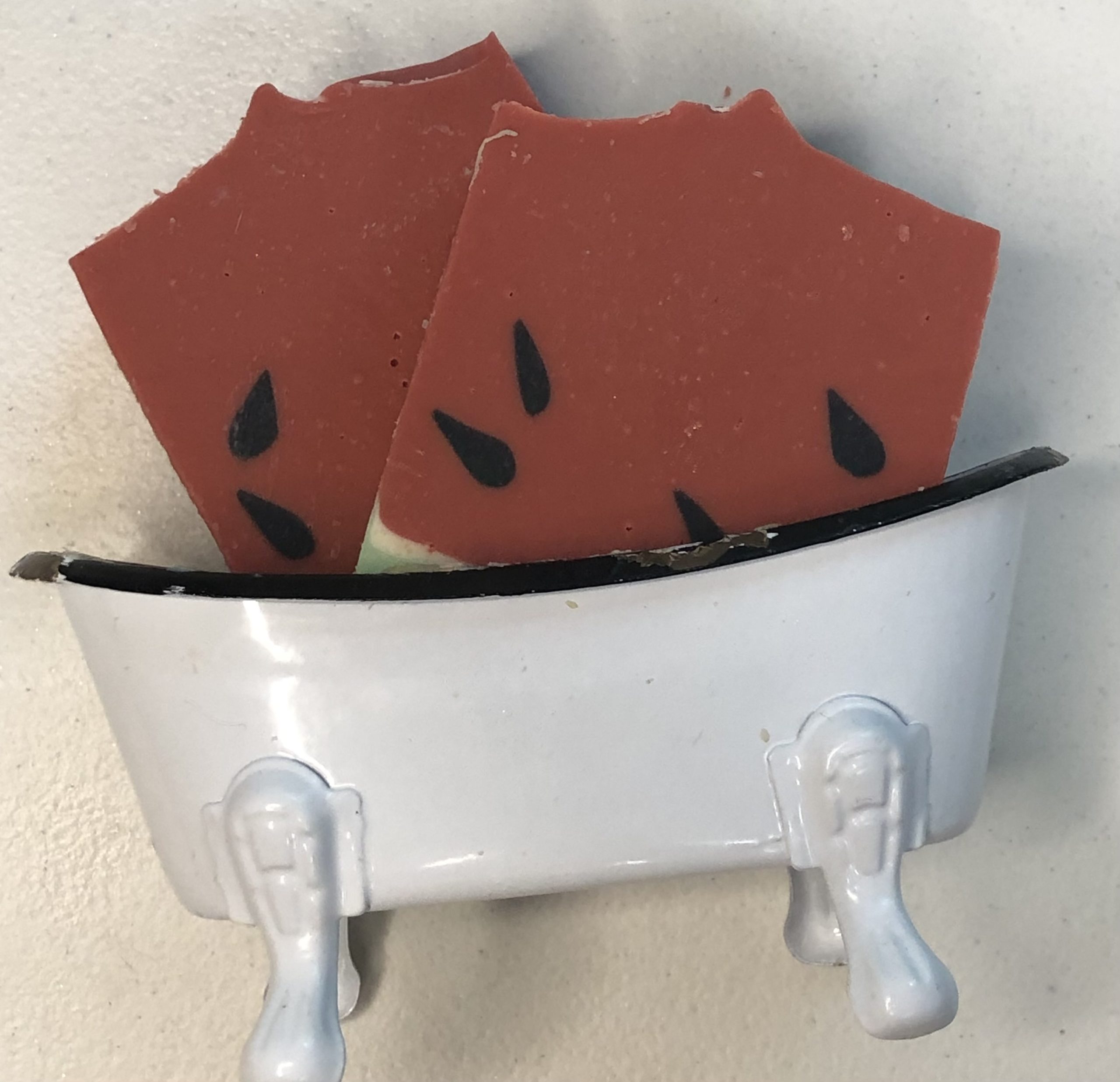 Watermelon Goat's Milk Soap
Step into summer with this delightful refreshing watermelon! Looks and smells good enough to eat. (but we wouldn't advise it) Refreshing, light and bright fragrance takes you back to a day of jumping through the water sprinklers and eating huge slices of watermelon while spending your summer break with best friends. 
Hand crafted soap to look like a real watermelon. 2.5" wide x 3" high and 1" thick. weighs aprox 4.75 oz. colors and weights may vary slightly.
Phthalate  free fragrance with mica colors
 These great bars are chocked full of ingredients that promote healthy skin conditions. We use high quality coconut oil, shea butter, olive oil, Sweet almond, avocado and jojoba oil. These oils offer nourishing benefits that promote beautiful healthy skin. and are natural in anti bacterial properties. 
Ingredients:Fresh Goat's Milk, Coconut oil, Shea Butter, Sweet almond oil, Avocado oil, Olive Oil, Jojoba oil, fragrance oil and mica colors.
This is a pick TN product