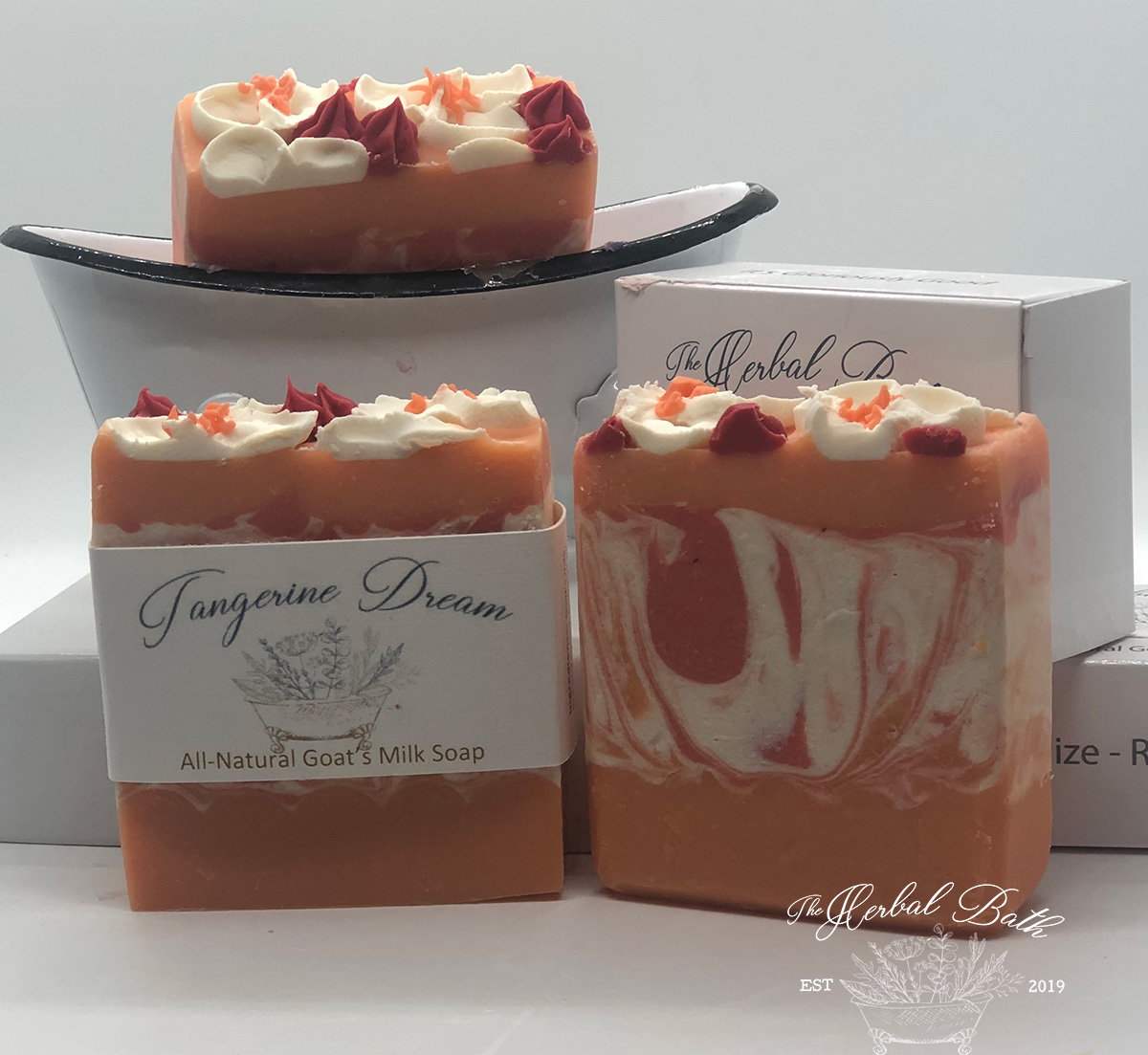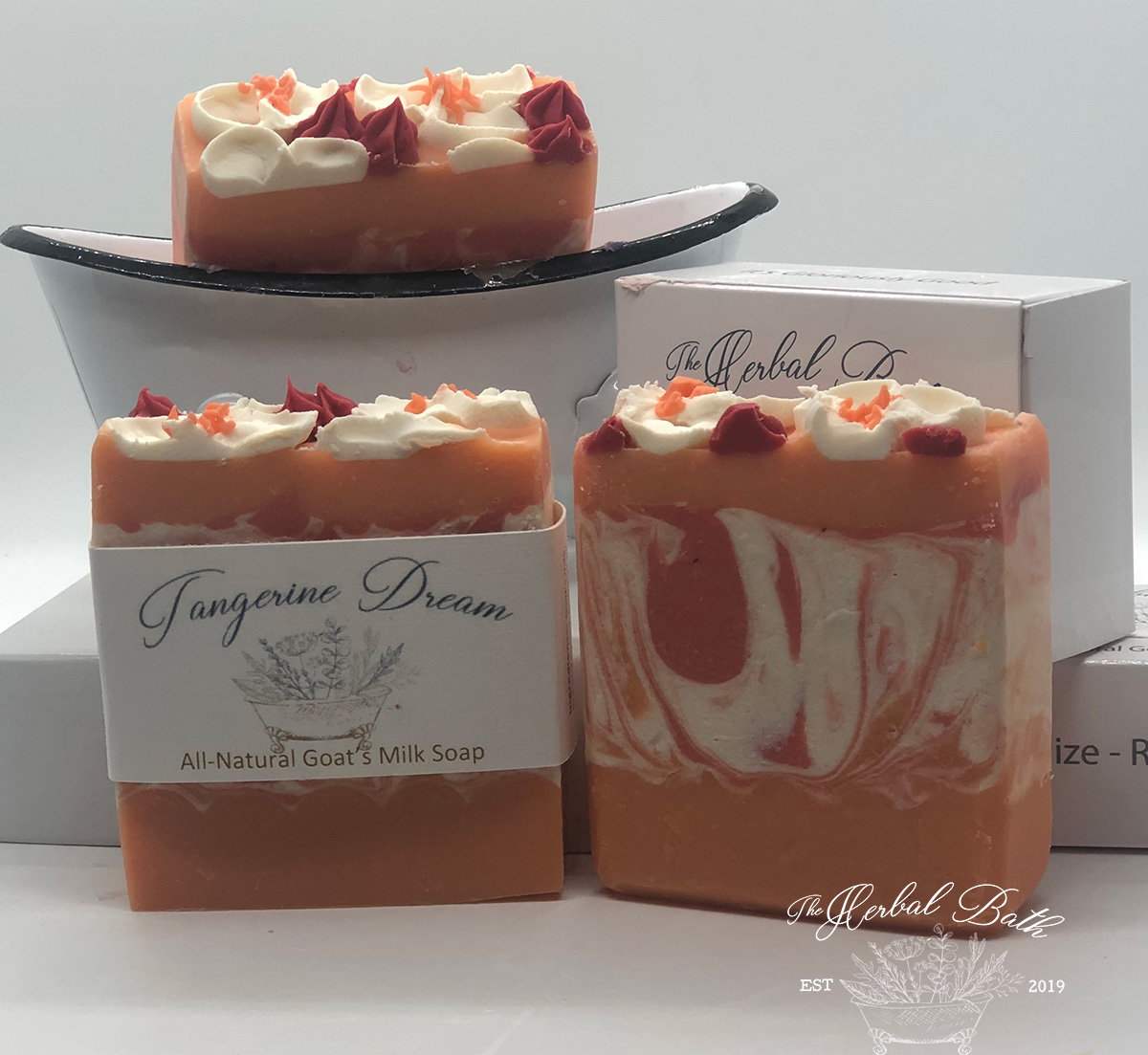 Tangerine Dream Soap
Walk through a grove of tangerine trees loaded with both blooms and fruit. This delightful citrus floral blend is bright and uplifting and will start your day on a happy note. 
Our all natural goat's milk soaps are created with Coconut oil, fresh goat's milk, olive oil, sweet almond oil, avocado oil, jojoba oil and natural fragrance oil, and mica powders for color.
This is a pick TN product