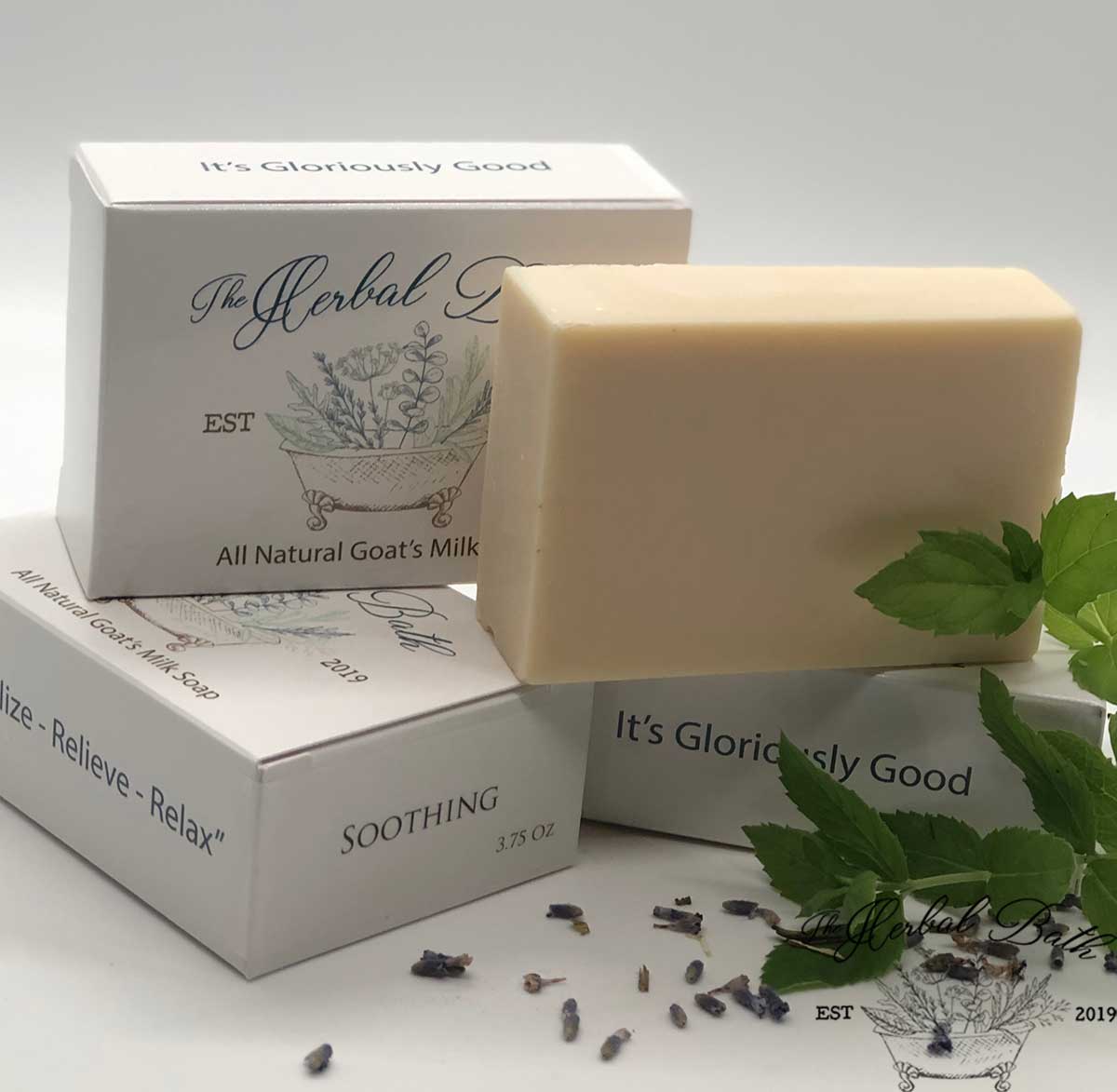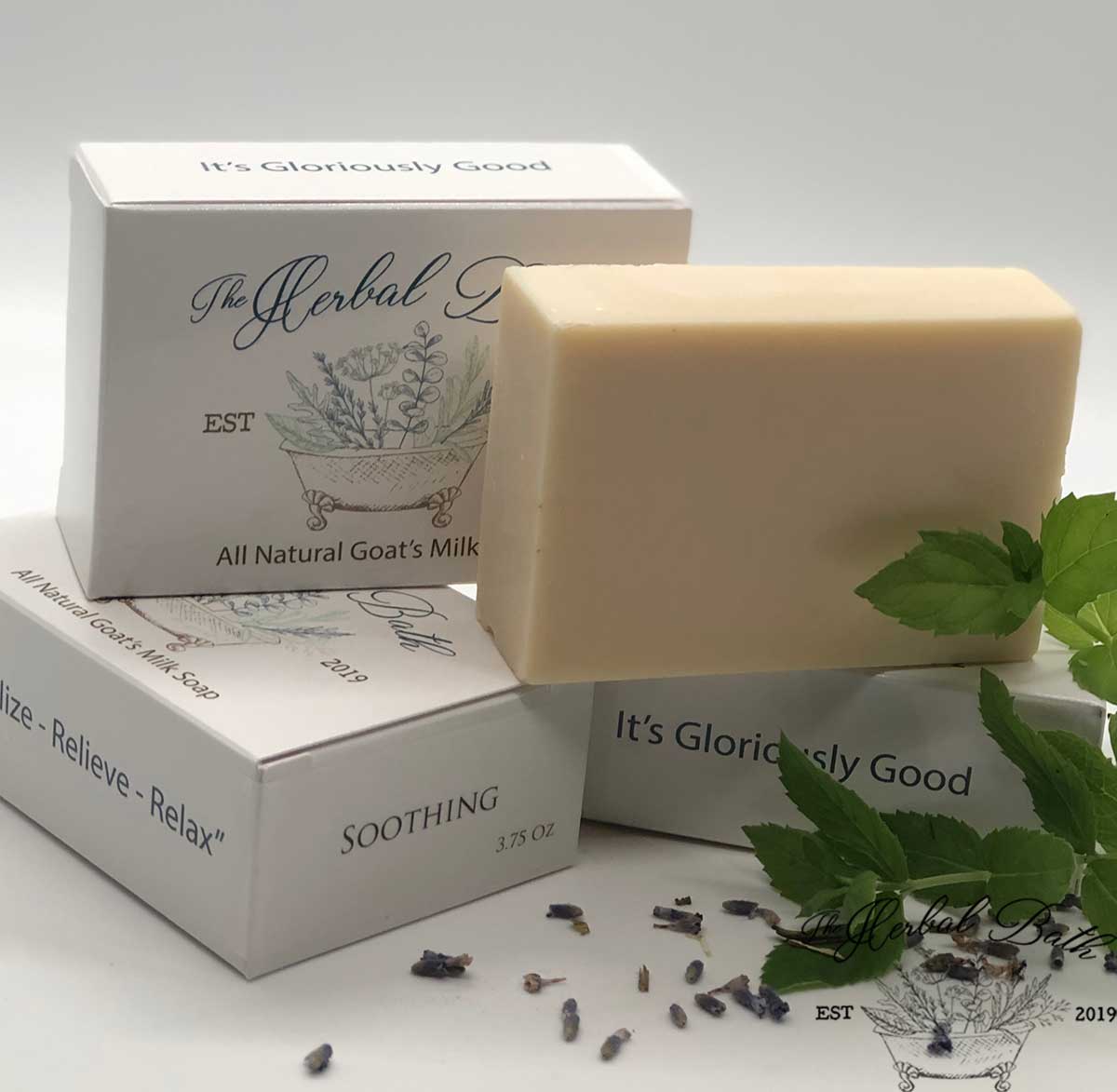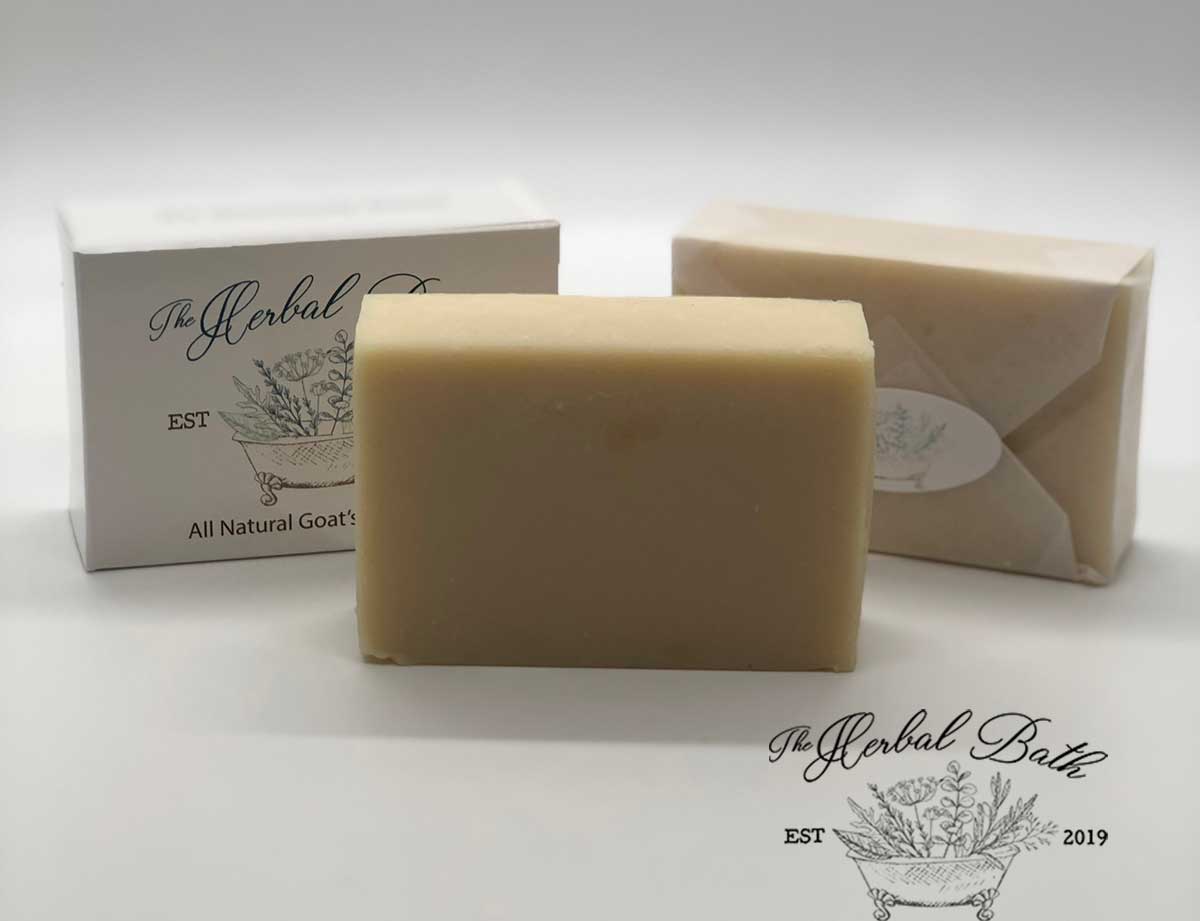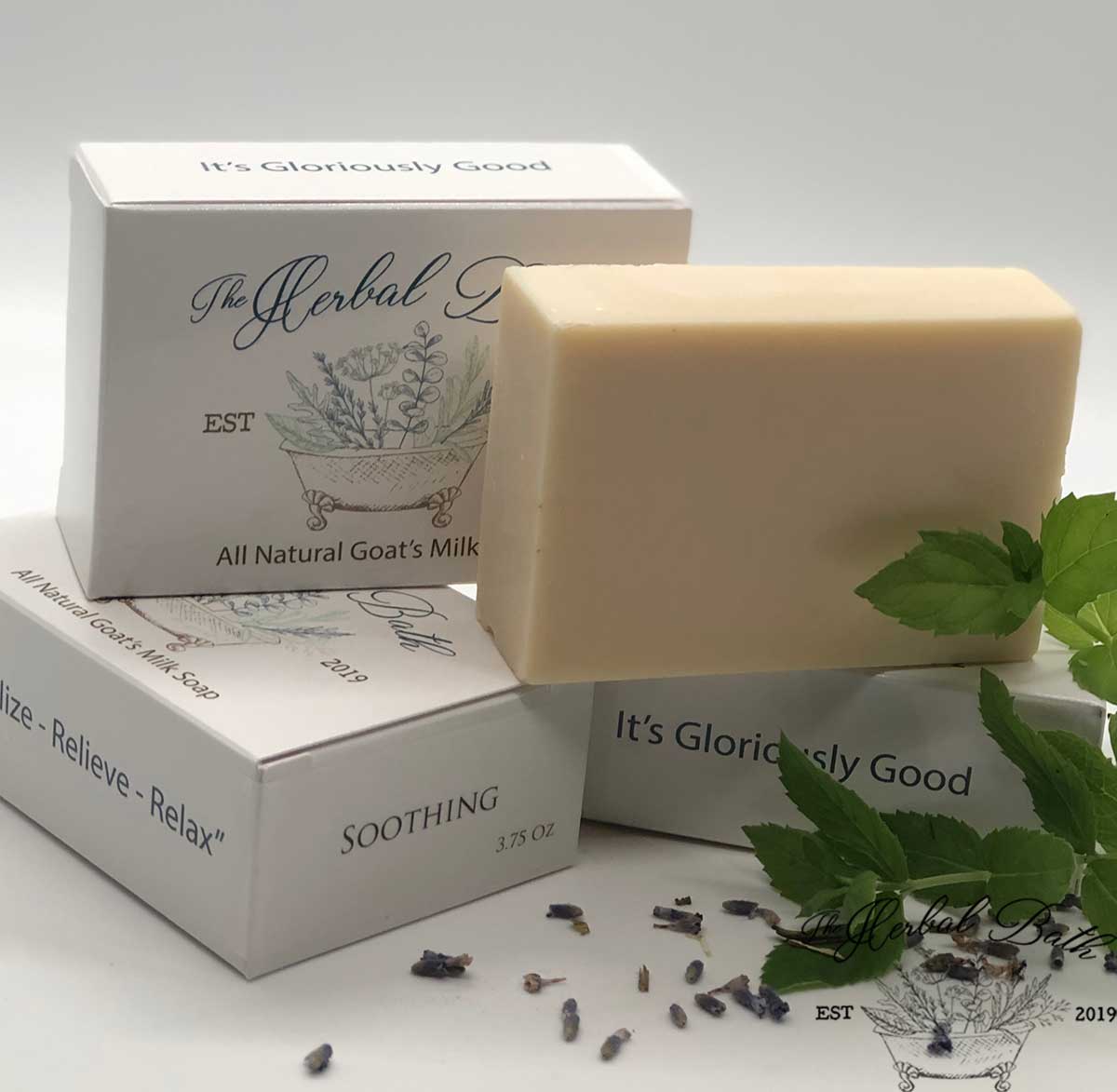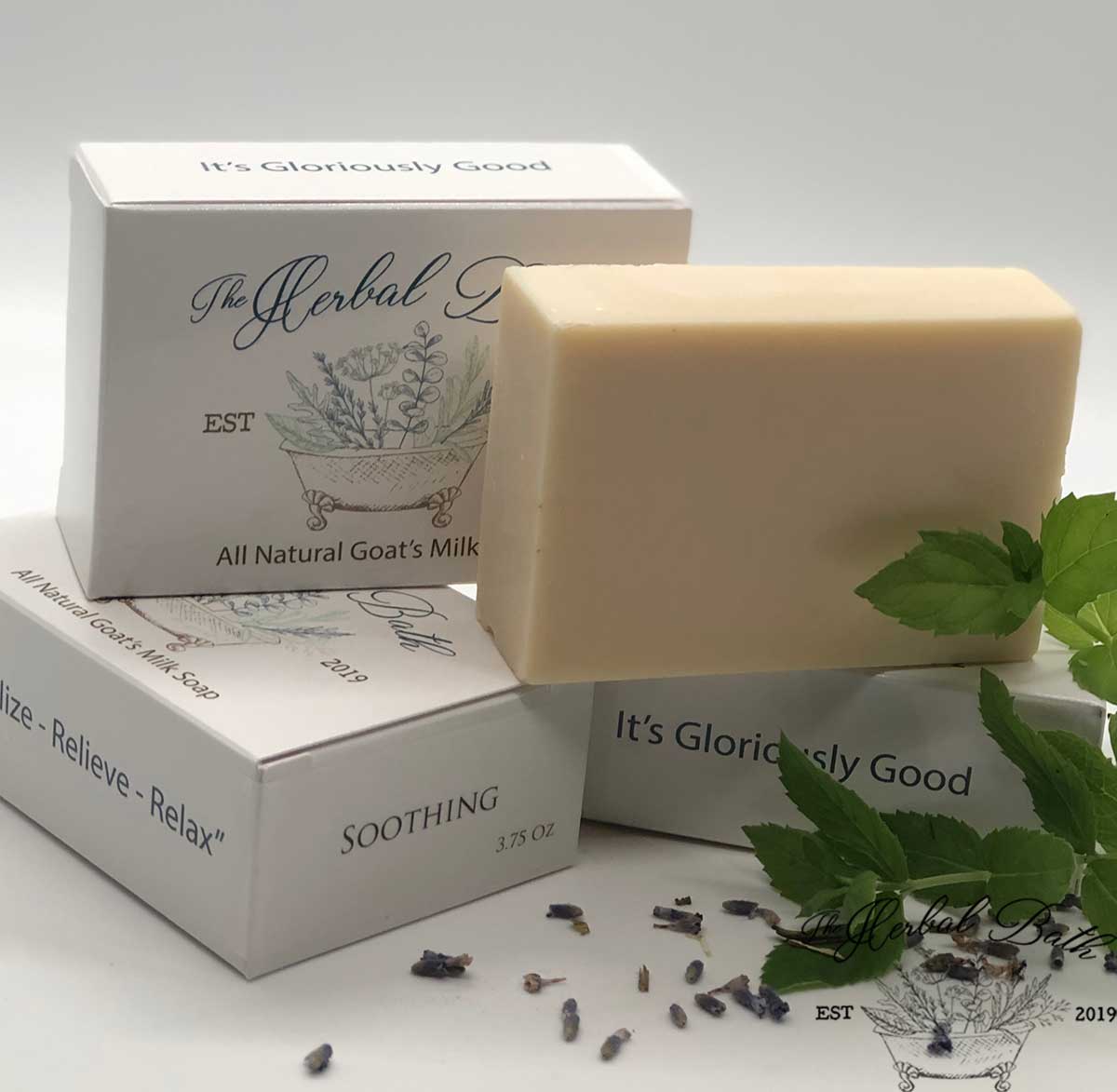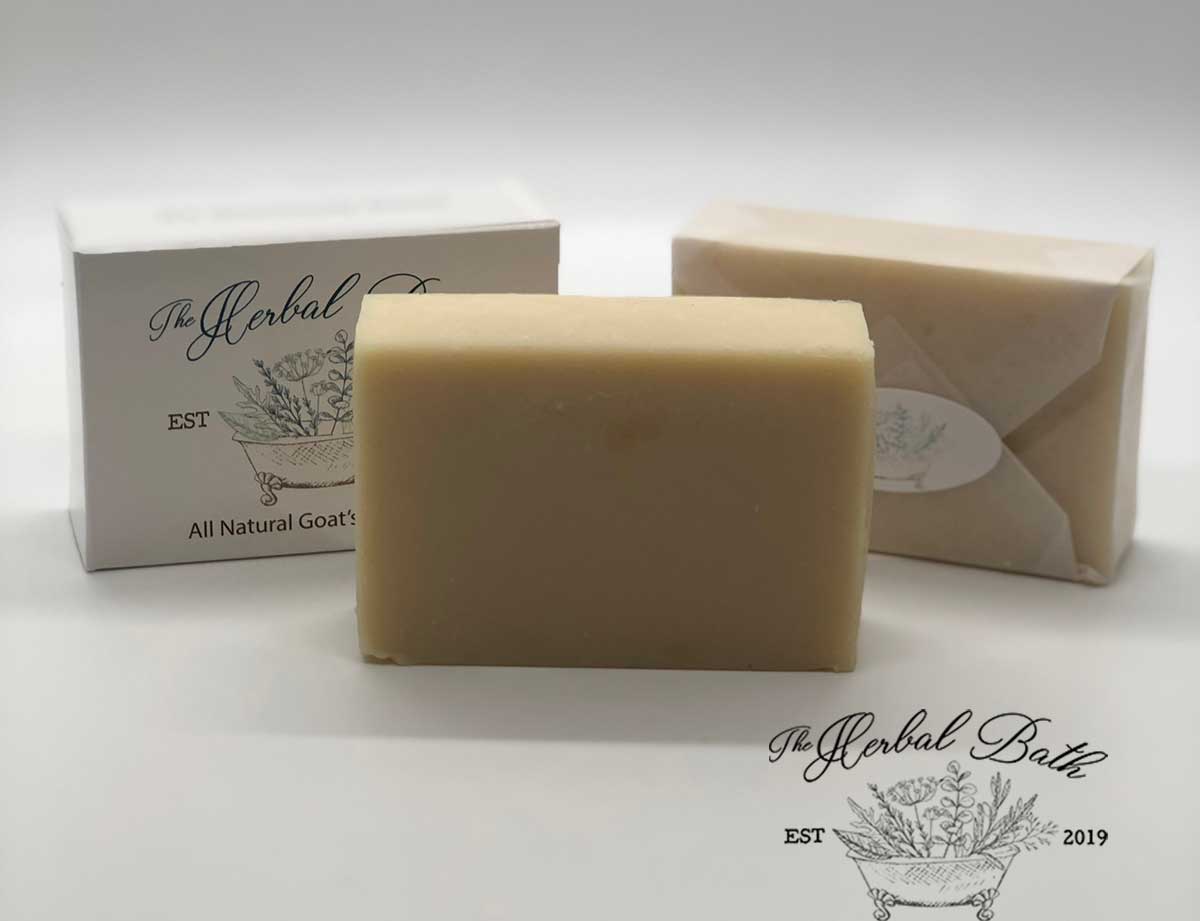 Sooth and relax your body after a busy day of working hard or playing hard. Feel like you've had a message after showering with this soothing fragrance blend, Your muscles will love you for it. Our delightful essential oil blends are added to our fresh Goat's milk soap to enhance your daily routine with beautiful aromatherapy.
Soothing Blend Goat's milk soap. This soap blend releases a light soothing fragrance that we created with Frankincense, Spike lavender, and Peppermint essential oils. This fragrance promotes a soothing sensation and calming effect for sore muscles.
All of our Signature Soap Blends are rich lathering moisturizing bath bars that we create with essential oils to add aromatherapy benefits to your daily routine. Created with a blend of high quality, healthy oils our goat;s milk soaps will nourish dry skin, moisturize, and most of all leave your skin soft, smooth, fresh and clean.