Pumpkin Spice Latte' gift set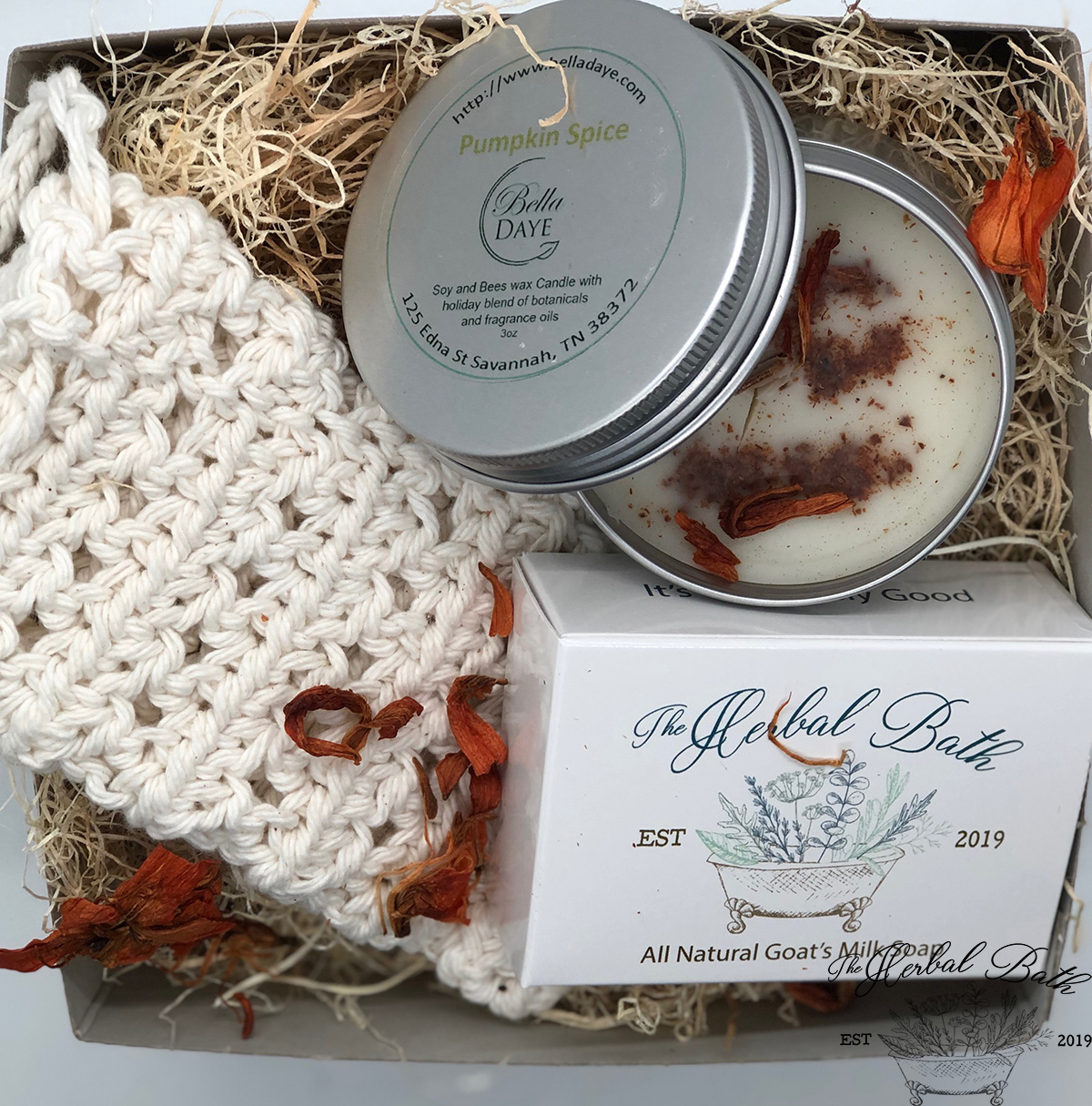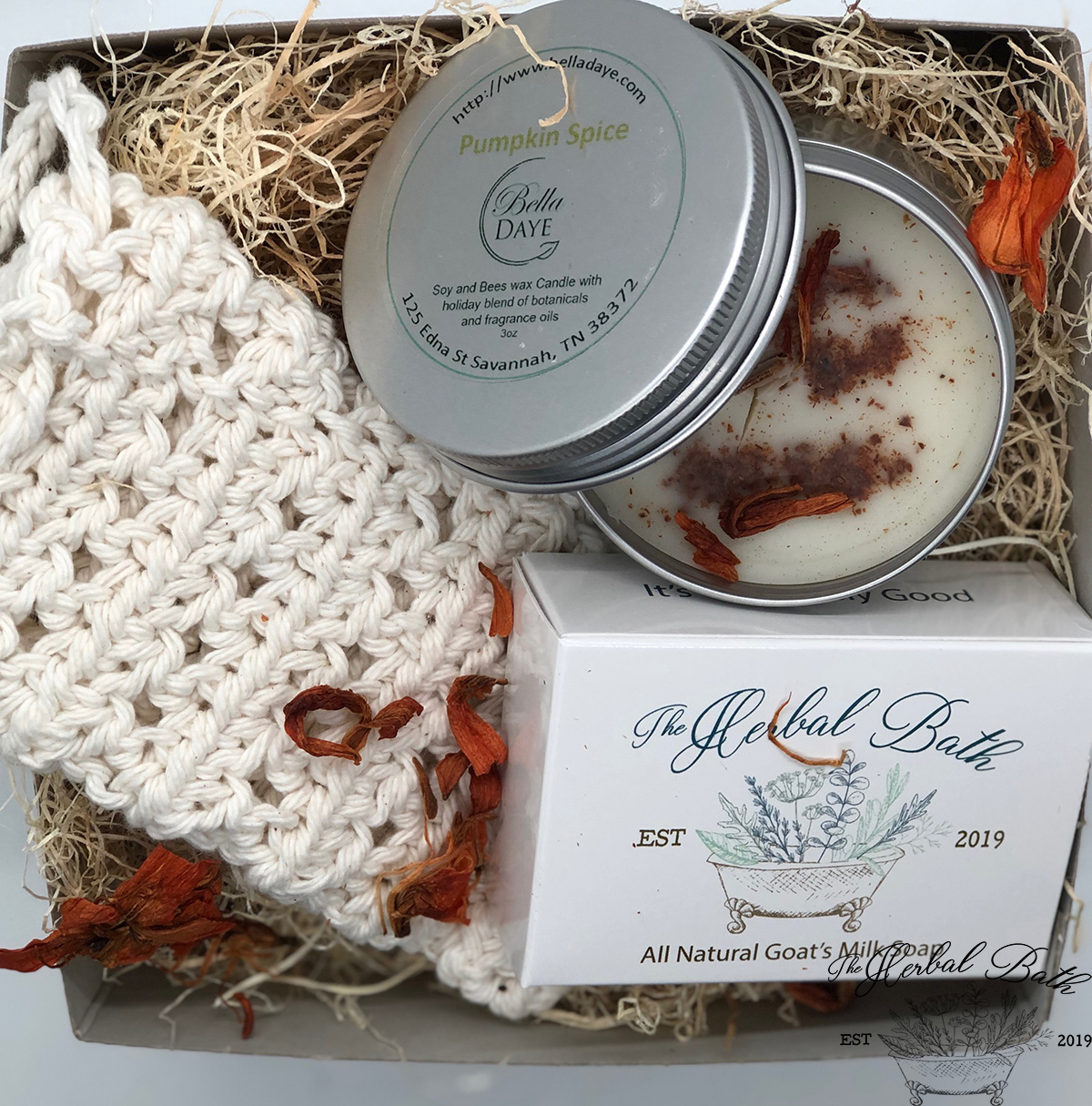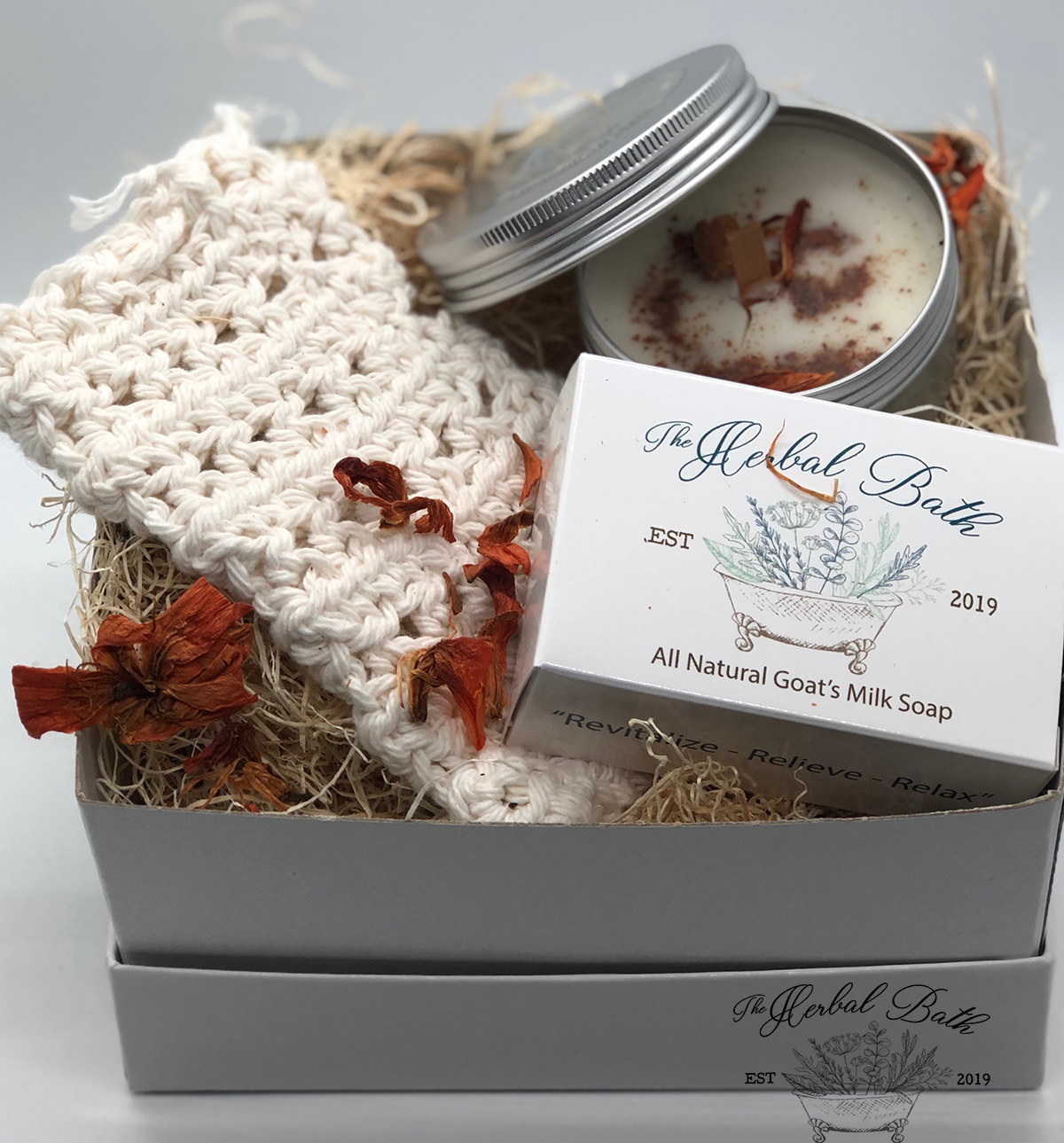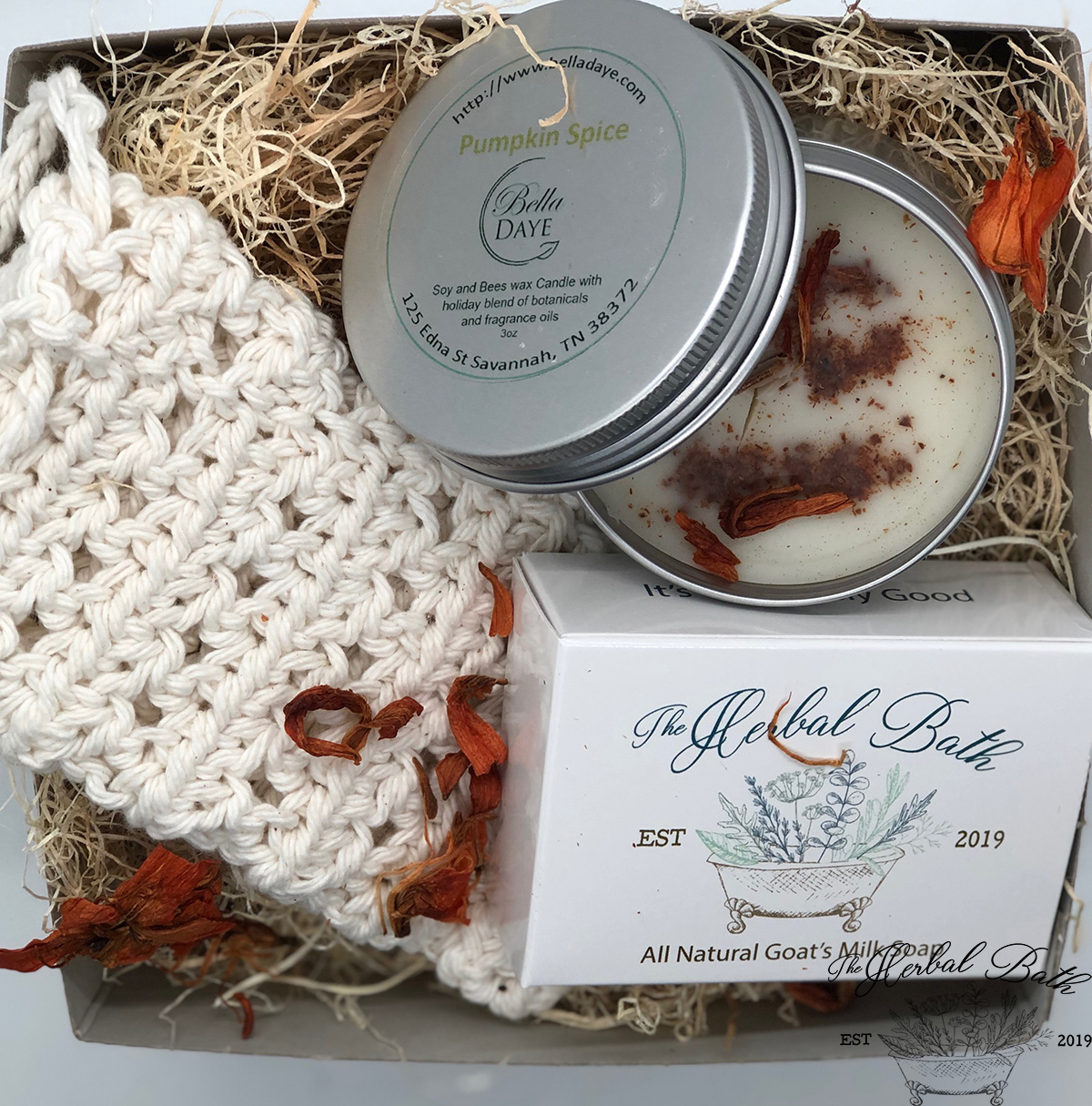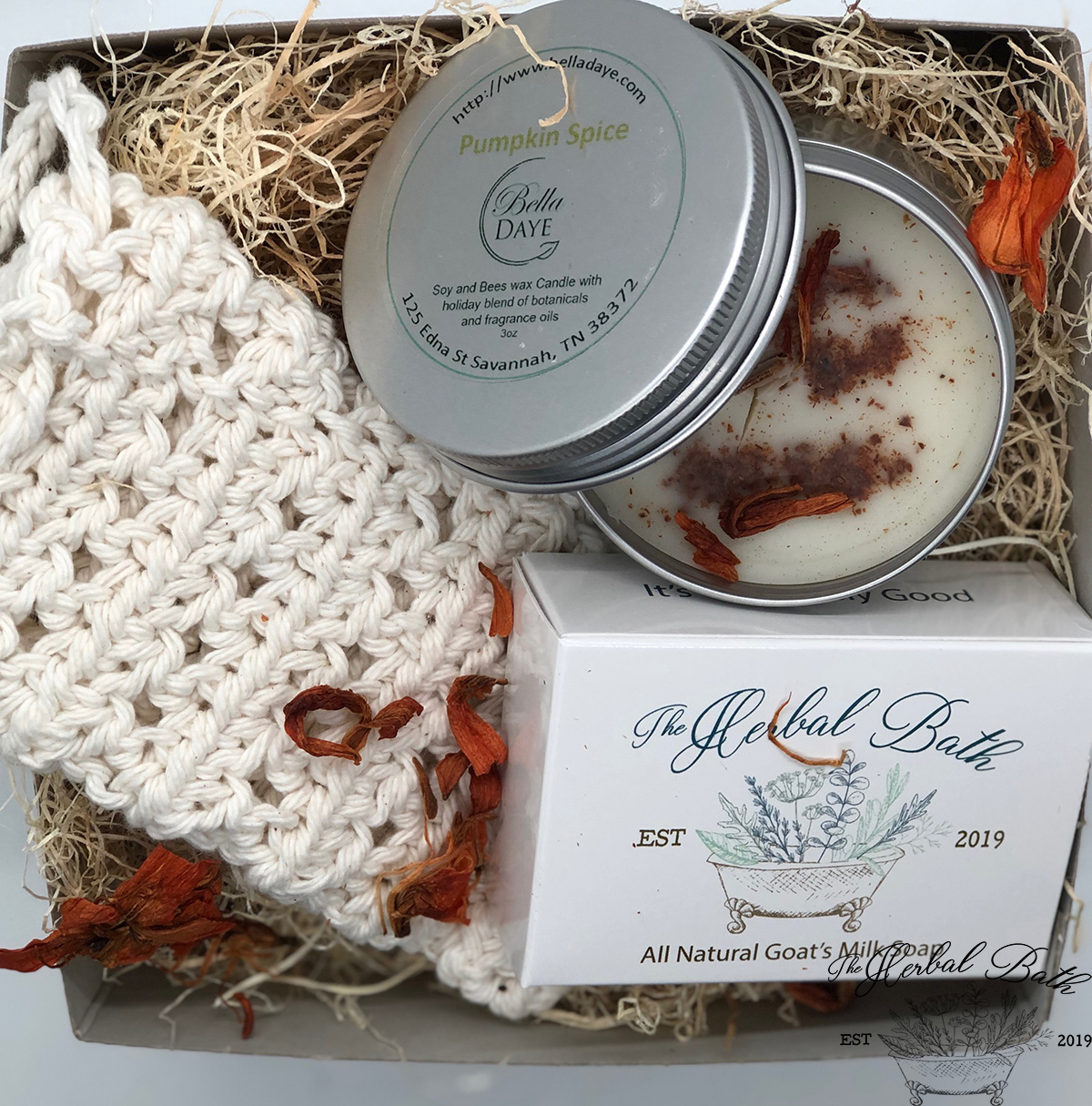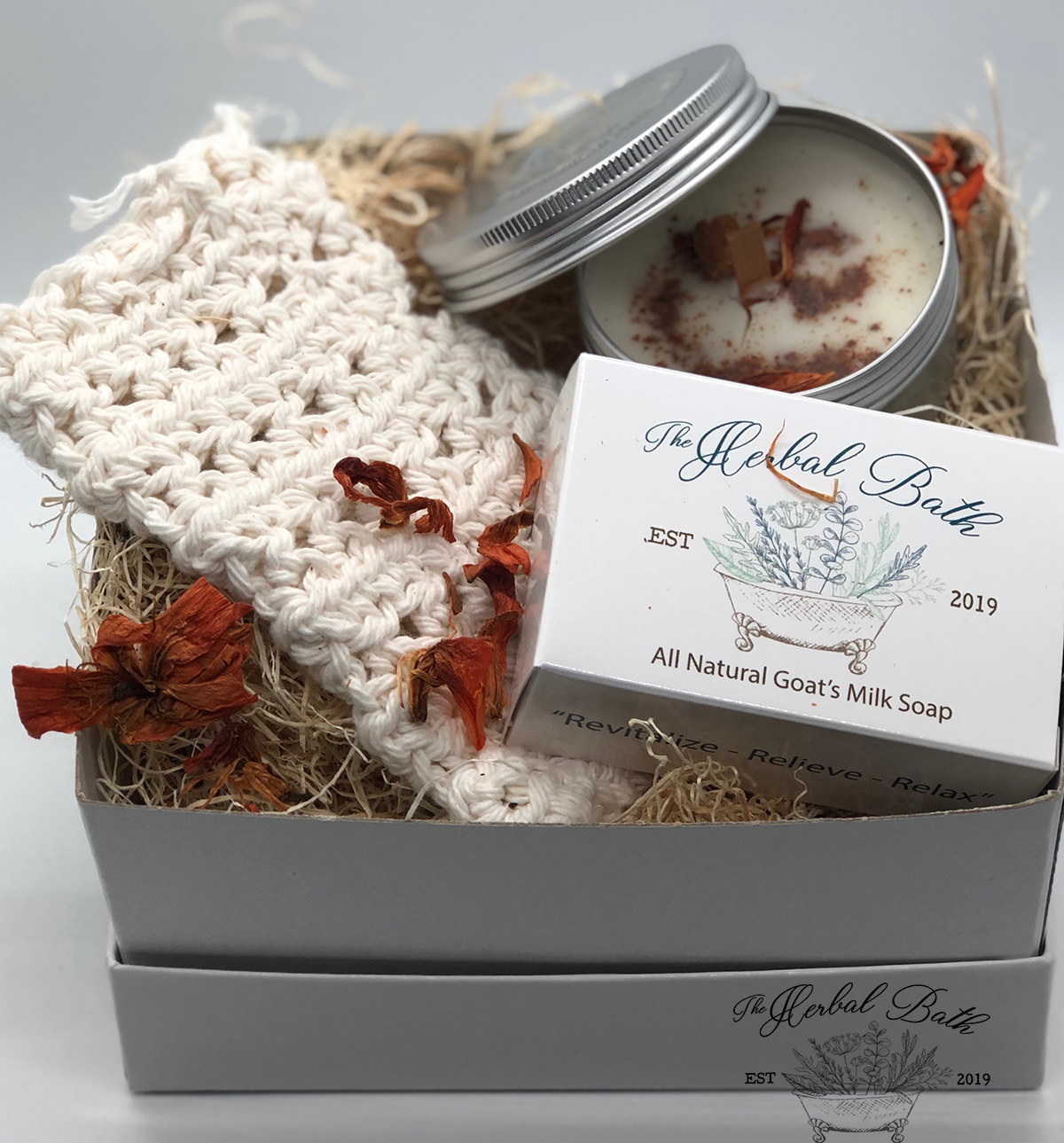 Pumpkin Spice Latte' gift set
Pumpkin spice latte' is of course one of our seasonal favorites. Give the gift of pumpkin spice this holiday season. Our nourishing moisturizing soap is created with creamy goat's milk and infused with the glorious fragrance of pumpkin, cinnamon and clove. Bring the smells of the season to your home with all natural goodness perfectly prepared for you.
Soap Ingredients: Coconut oil, fresh goat's milk, olive oil, sweet almond oil, avocado oil, jojoba oil and natural fragrances.
This gift set includes 1- 3 oz travel size candle. Made with 100% beeswax and accented with real cinnamon sticks and spices. 1- 3.75 oz bar of our all natural goat's milk soap. And a 100% cotton handmade crochet soap saver.
Bath Bomb ingredients: Baking soda, citric acid, corn starch, Epsom salt, coconut oil, fragrance oil.