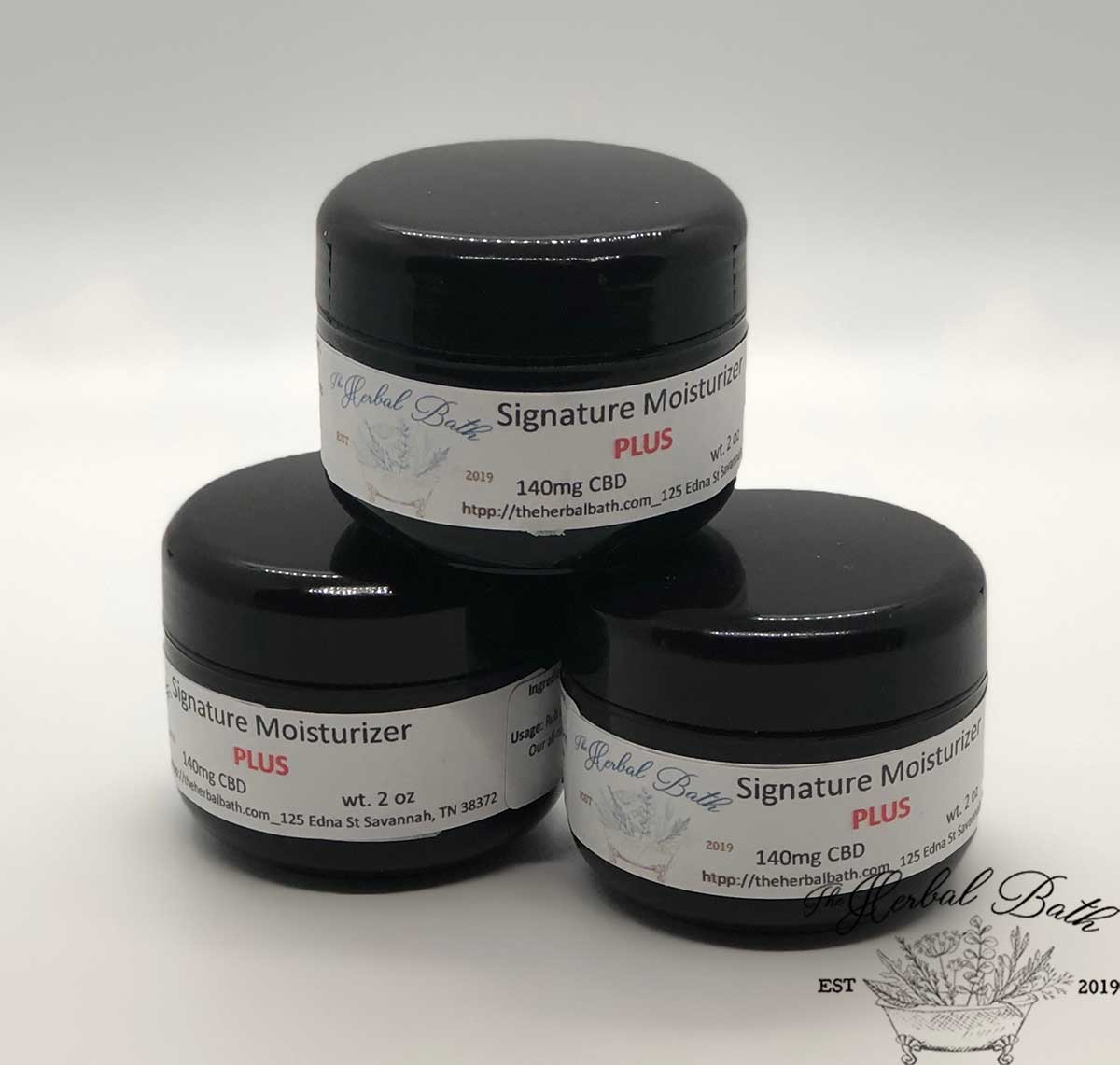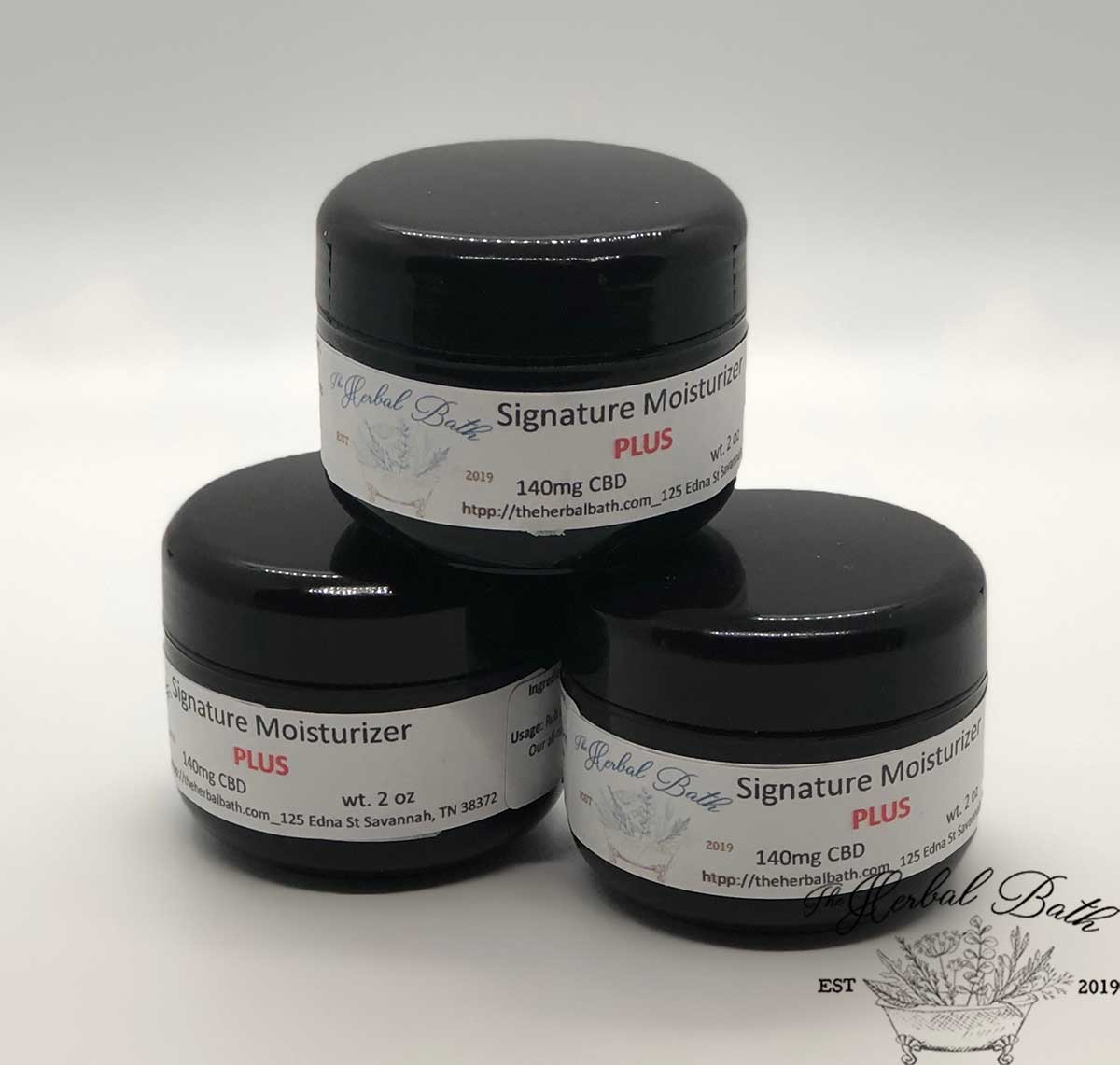 Nourish your skin on a whole new level with our moisturizing, pain relieving CBD cream. Our signature Moisturizer PLUS takes our creamy natural moisturizer to a whole new level. We not only added extra, extremely nourishing skin conditioning oils, we also added trauma oil and an essential oil blend designed to aide in relief of sore muscles. Then we added the benefits of hemp extracts, with cannabinoids.  These extracts offer a wide variety of benefits ranging from relaxing sore muscles, soothing joint pain, enhancing sleep quality, calming nerves and much more.
For our enhanced moisturizer we took our base of Shea butter and Coconut oil, and added Kokum butter, Jojoba oil, Lanolin, Trauma oil, and Vitamin E. We then blended that with our signature soothing essential oil blend of Spike Lavender, Frankincense and Peppermint and topped it all off with 140mg of CBD isolates per 2 oz jar. Jars are filled by weight.
To use take a small pea size portion and massage it into your skin. Your skin will feel smooth and soft with no greasy residue. For the added hemp extract benefits massage into areas where you experience pain or discomfort.
This item has free shipping
These statements of course have not been approved by the FDA (who, btw does not approve information on your vitamins either) and are not intended to diagnose, treat or cure any disease and are for informational purposes only. If you are new to the world of healthy hemp use, we have a blog post by Dr. Axe with more information here.