Merry Orange and Clary soap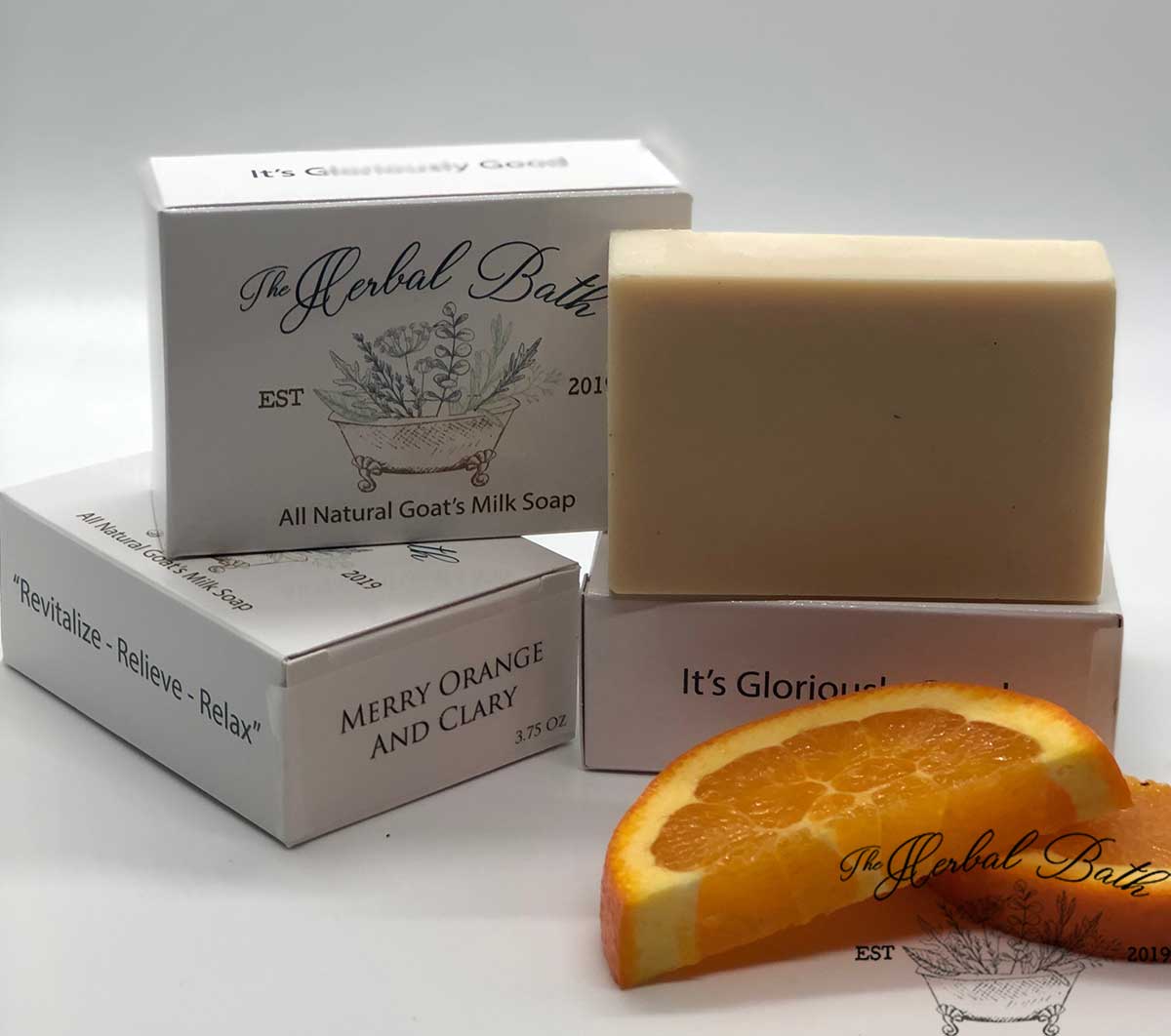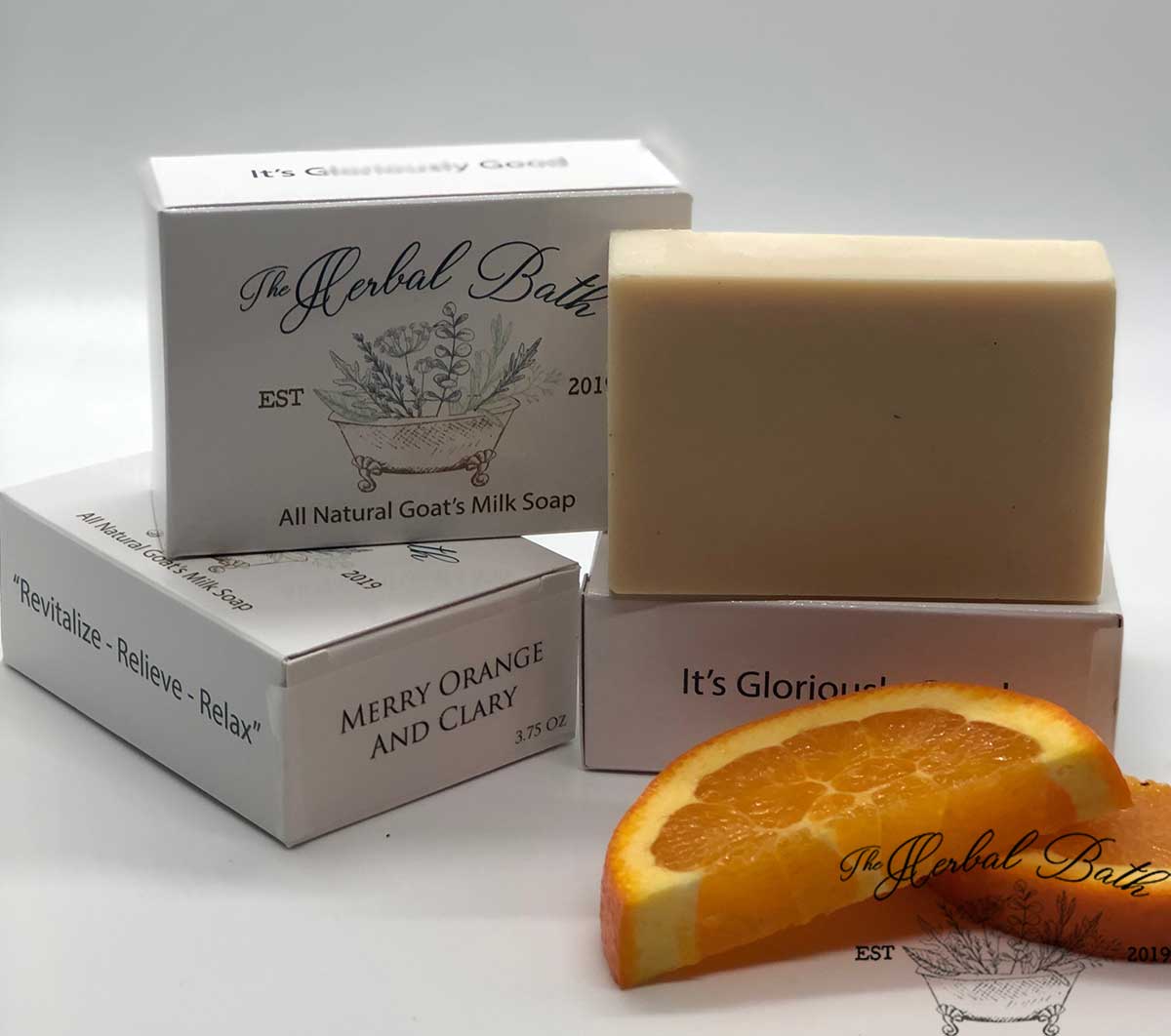 Mary Mary quite contrary how does your garden grow? With clary sage and orange blossoms to energize your day.....So Go!
2.5 x 3 inch bar that is 1 inch thick, this molded bar of soap weighs 3.75 ozs and is the size of a standard bath bar. Weight may vary slightly
We begin our cold process with fresh goat's milk and add the following natural oils: Coconut oil, Shea Butter, Sweet almond oil, Avocado oil,Olive Oil, Jojoba oil. Then top the process off with high quality essential oils for added aromatic benefits.
This is a pick TN product