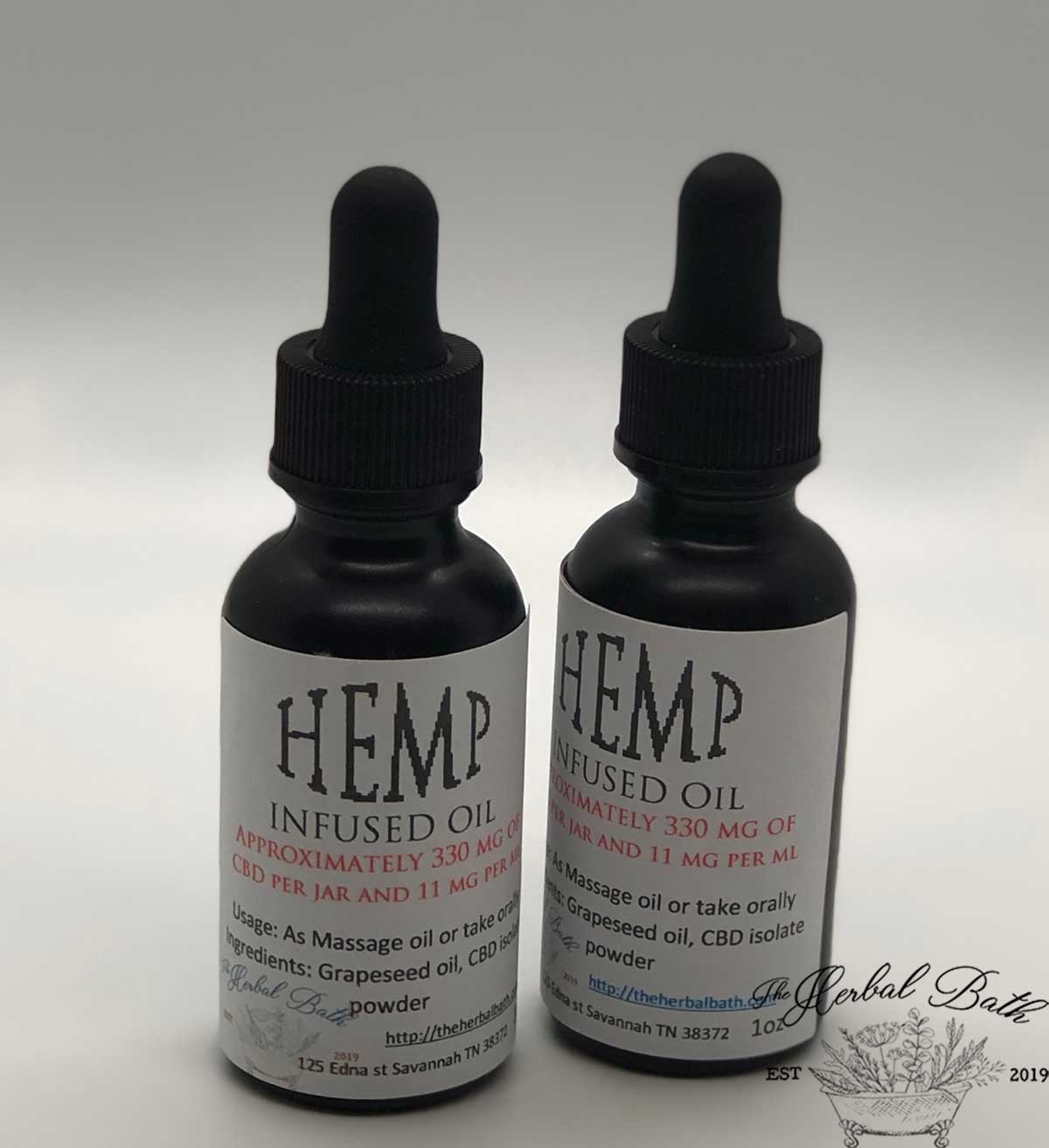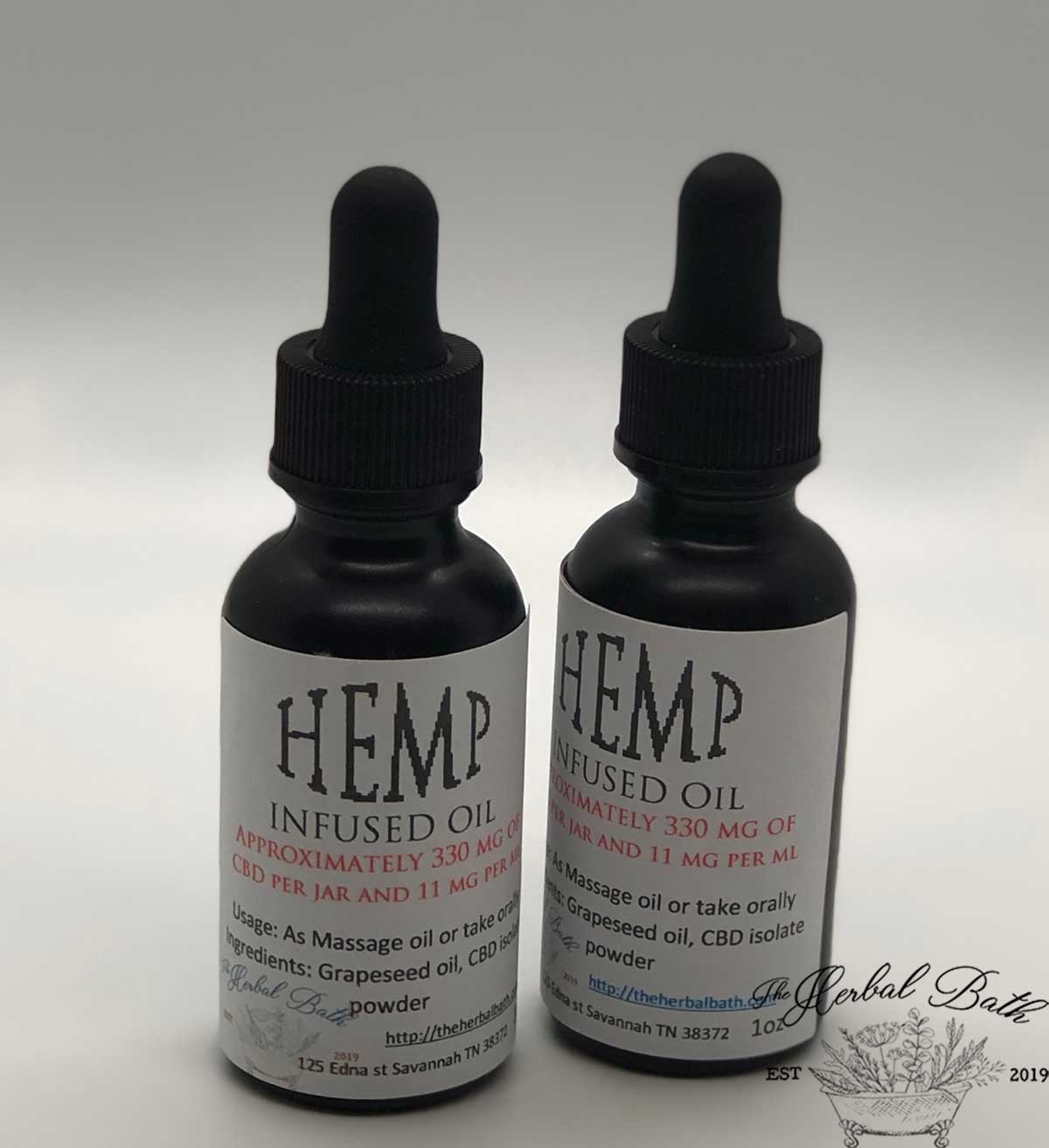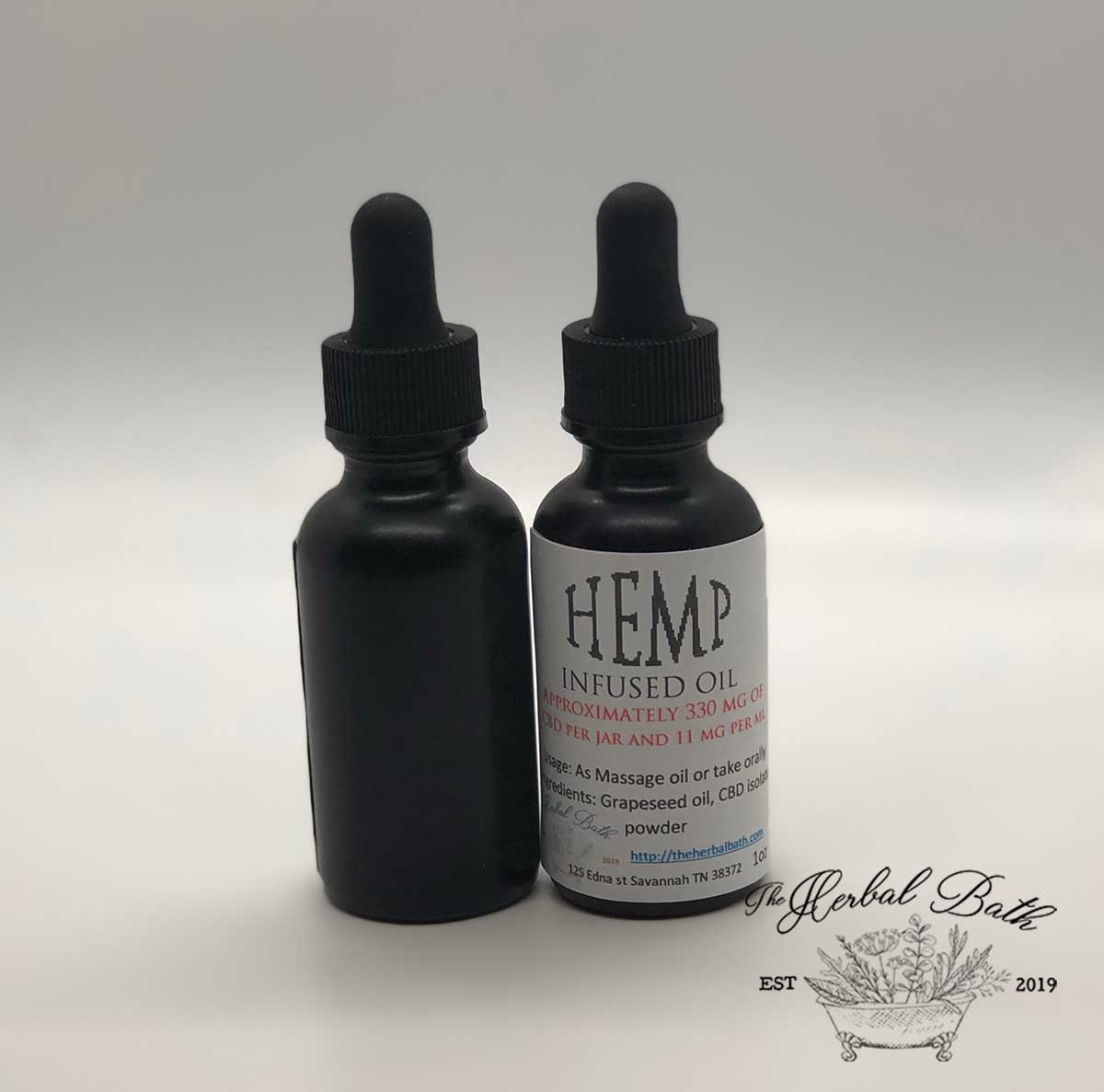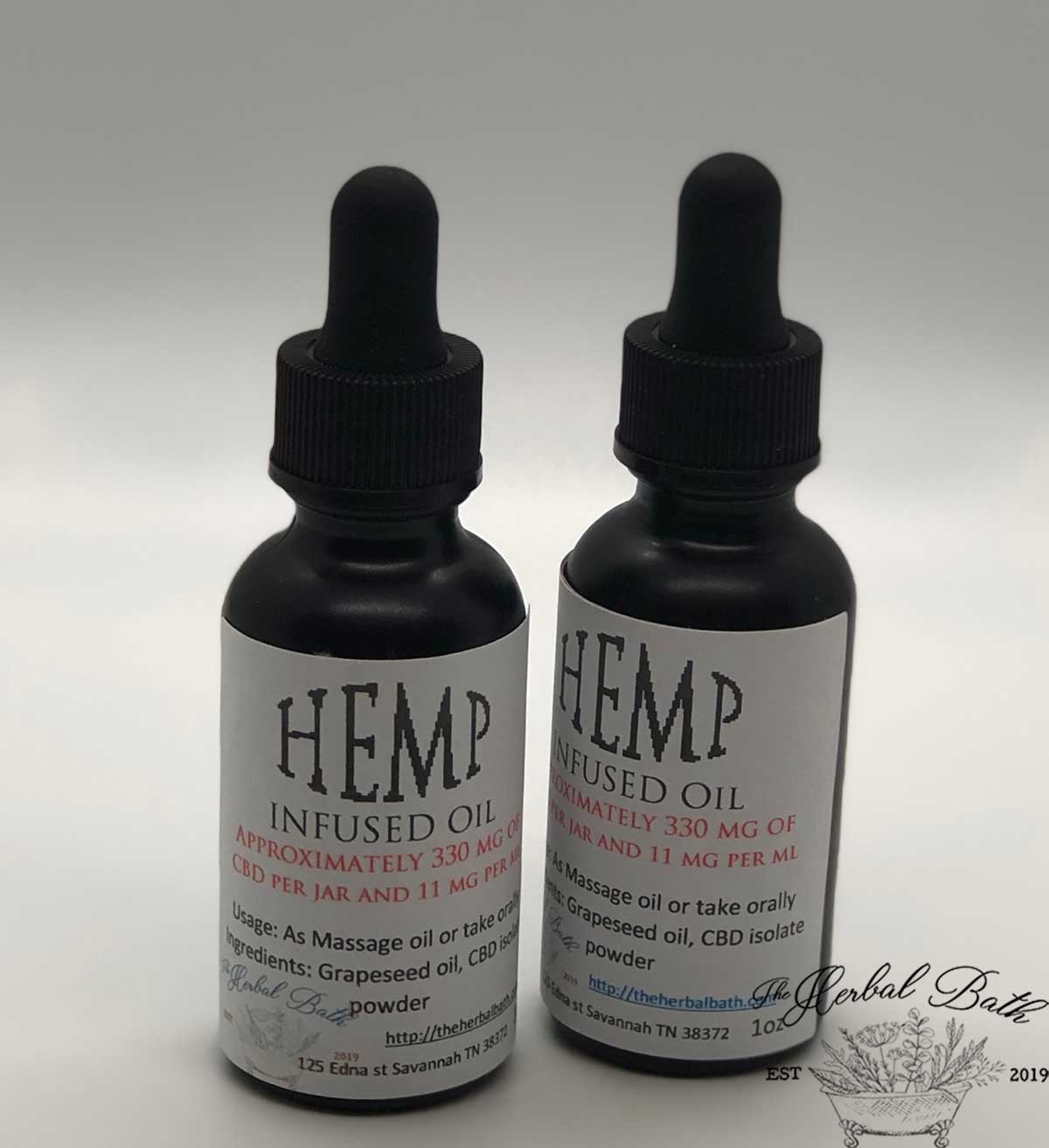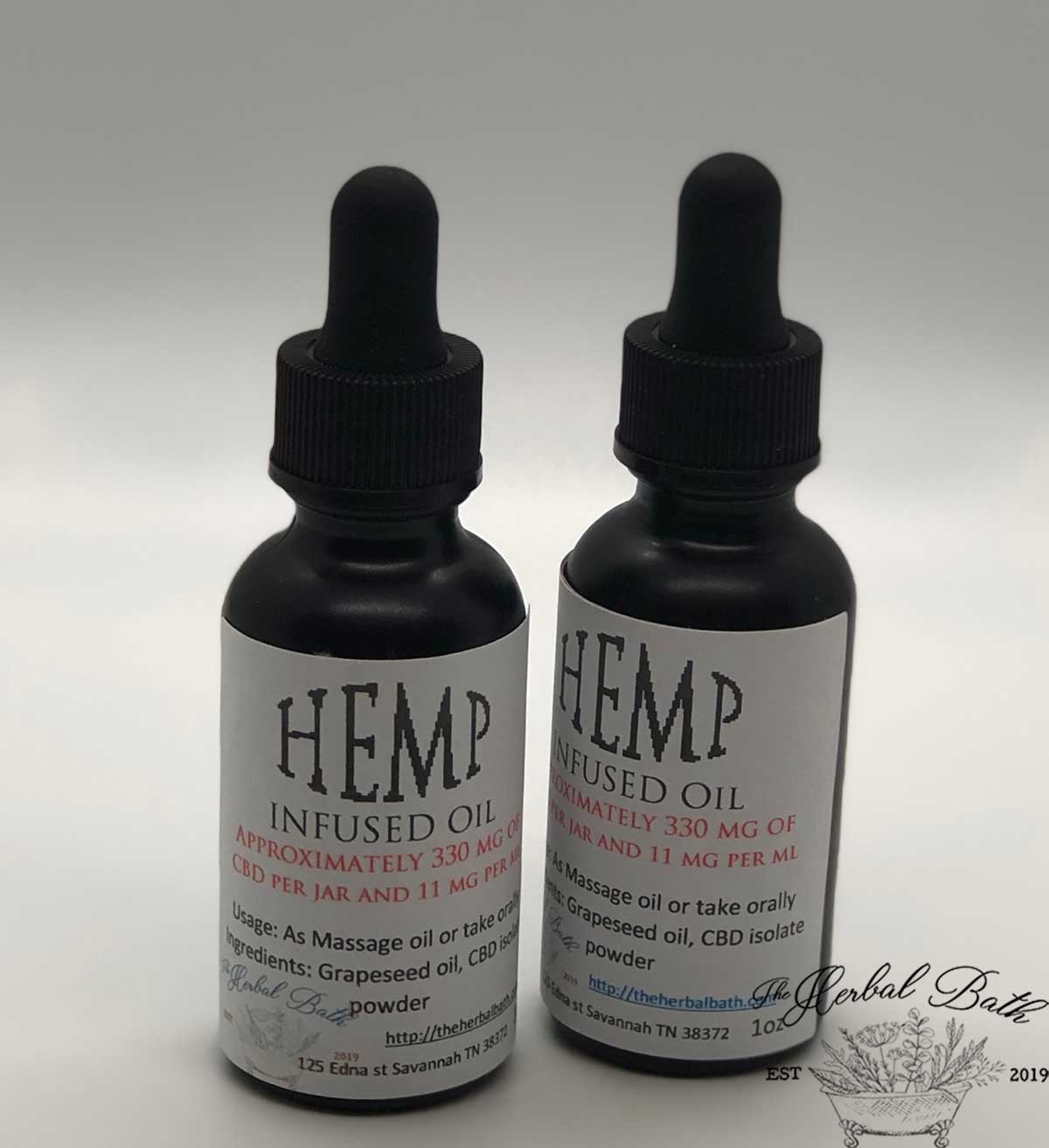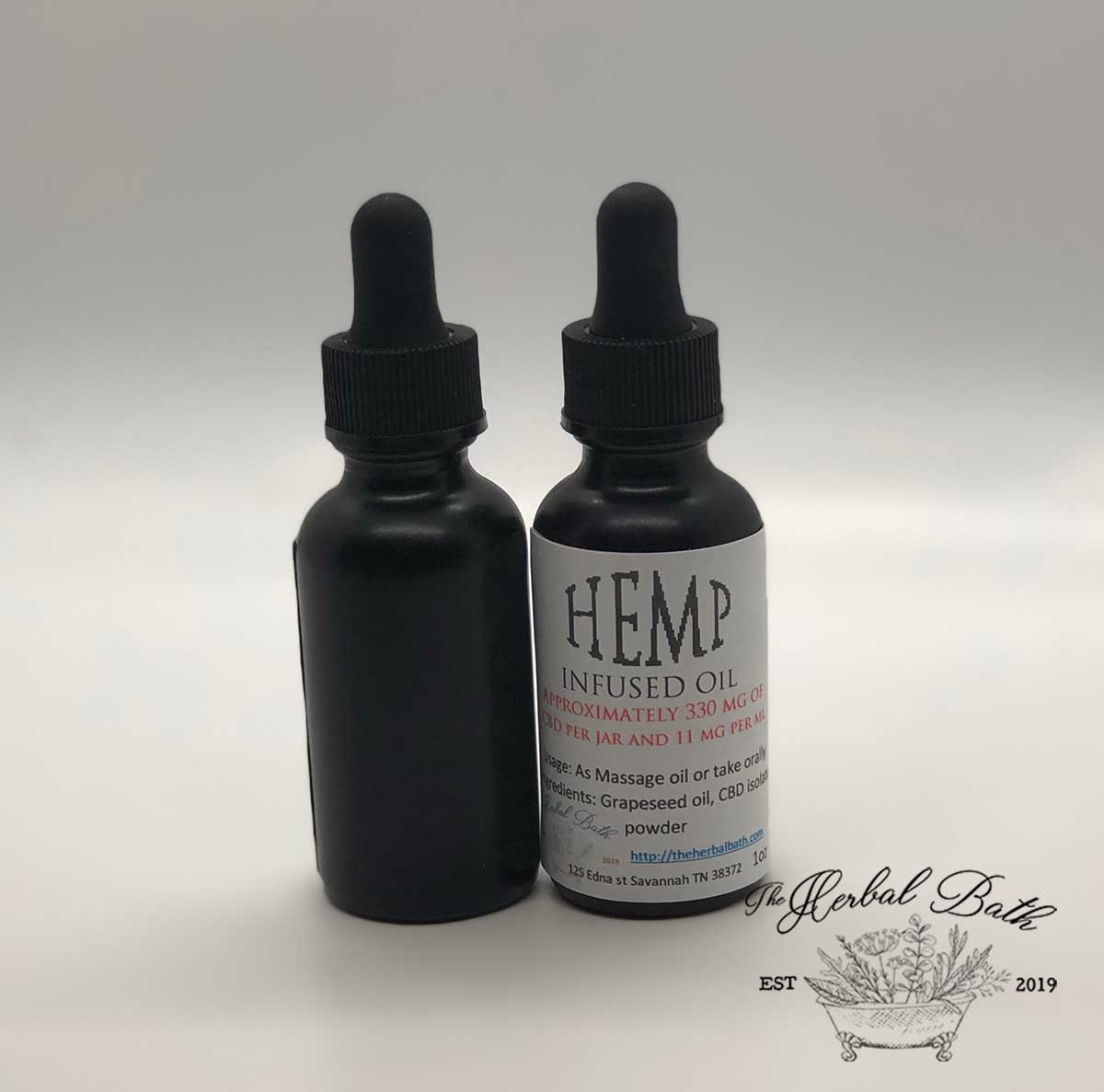 Our Hemp Infusion oils, with cannabinoids are created with an all natural Grape seed oil base that has been infused with CBD isolate powder. These hemp extracts offer a wide variety of benefits ranging from relaxing sore muscles, soothing joint pain, enhancing sleep quality, calming nerves and much more.
Each 1oz jar contains approx 330 mg of CBD which equals approximately 11 mg per ml serving. 
This product can be taken internally as well as applied topically, as needed. 
Please contact us if you have questions about usage prior to placing an order. 
CBD isolate powder is one of the purest forms of CBD products and is 99.9% thc free. 
This Item has free shipping
These statements of course have not been approved by the FDA (who, btw does not approve information on your vitamins either) and are not intended to diagnose, treat or cure any disease and are for informational purposes only. If you are new to the world of healthy hemp use, we have a blog post by Dr. Axe with more information here.