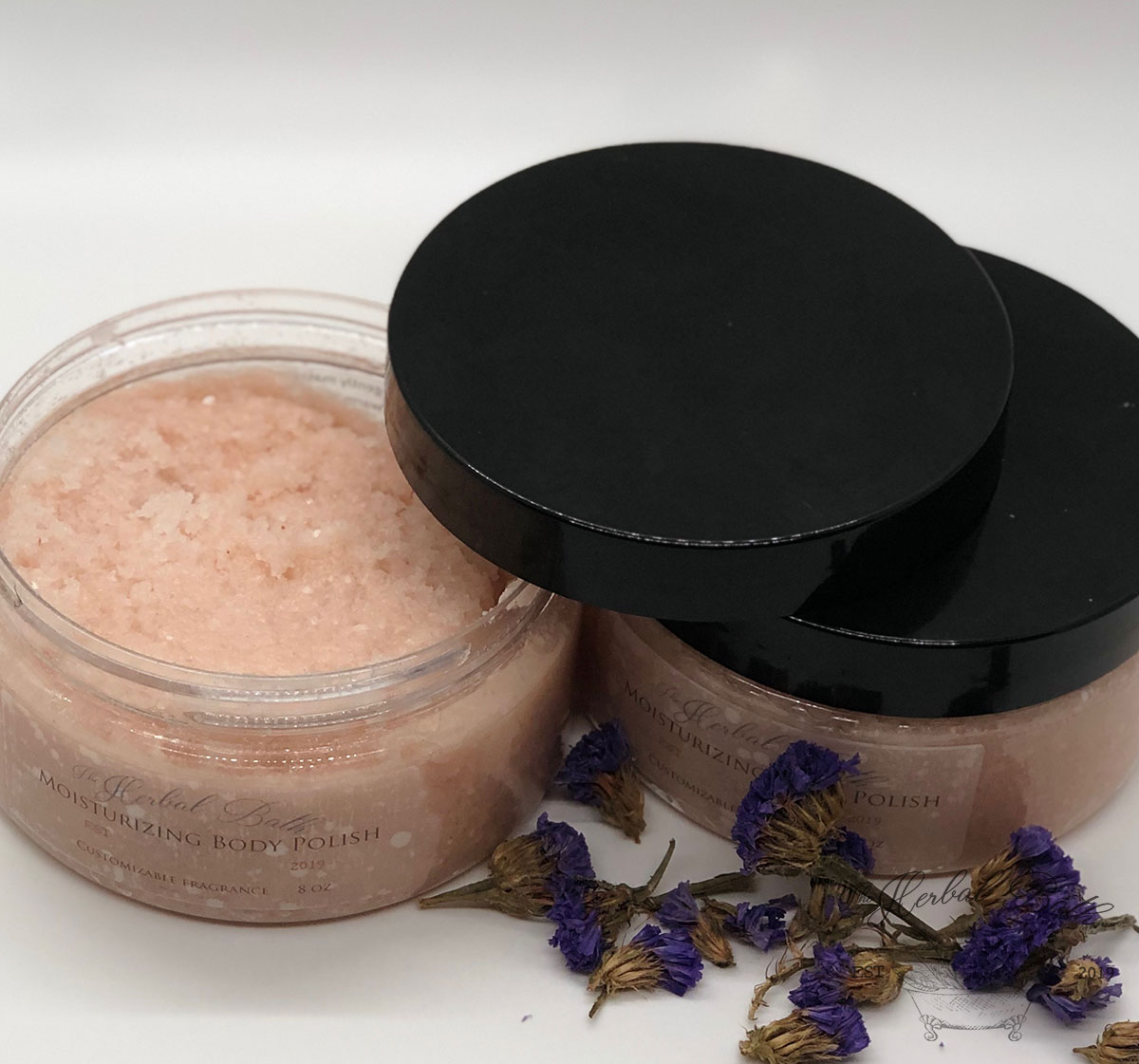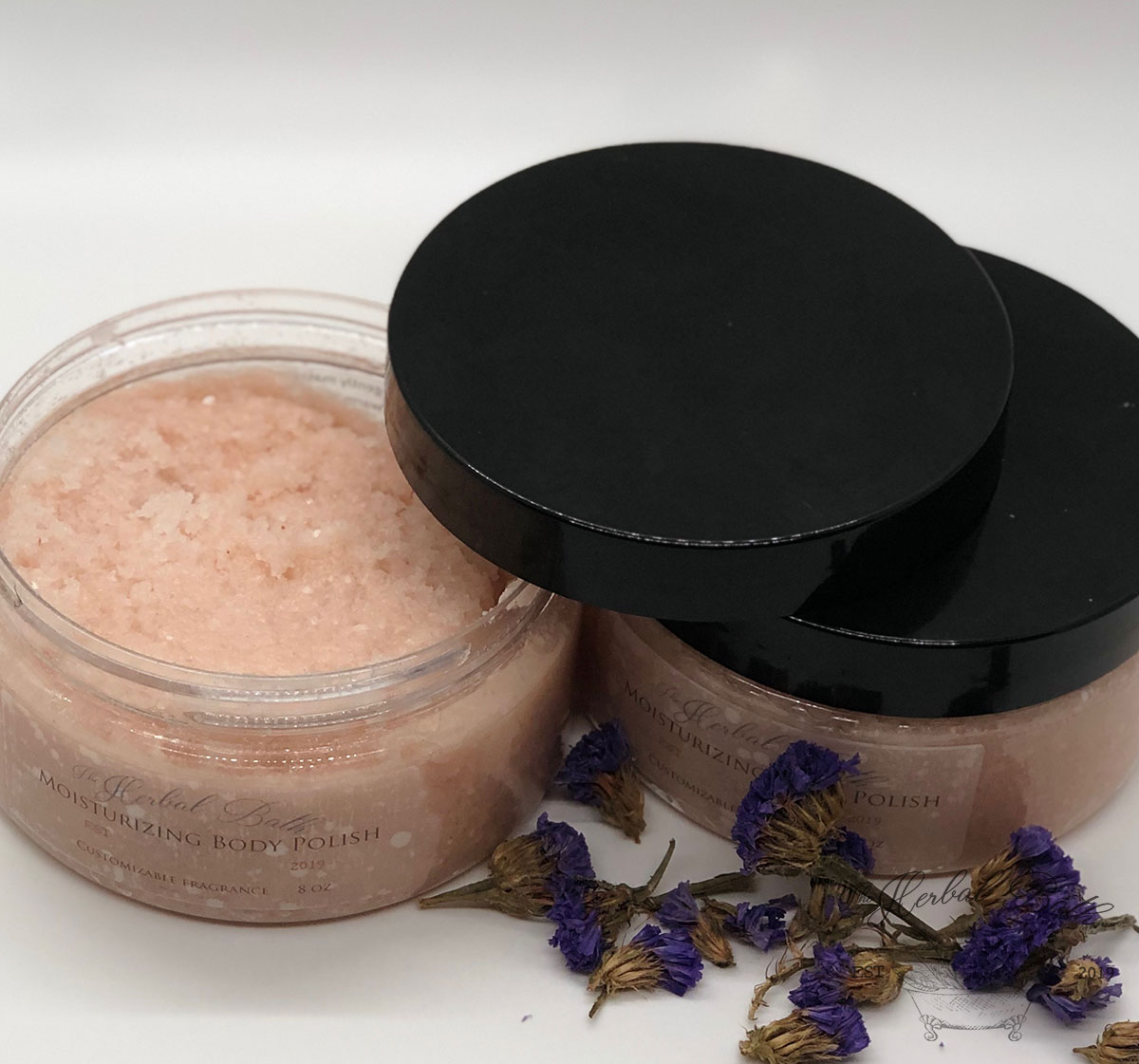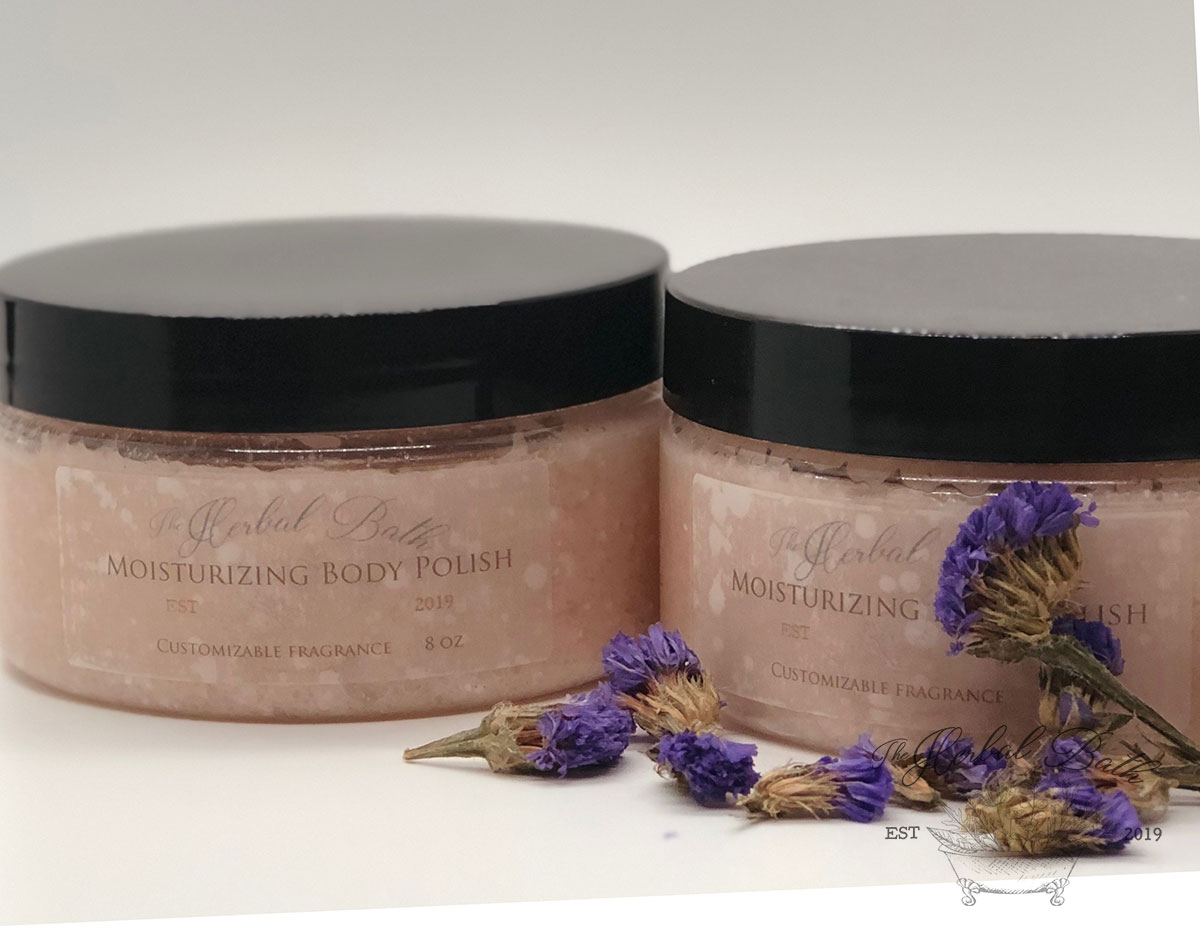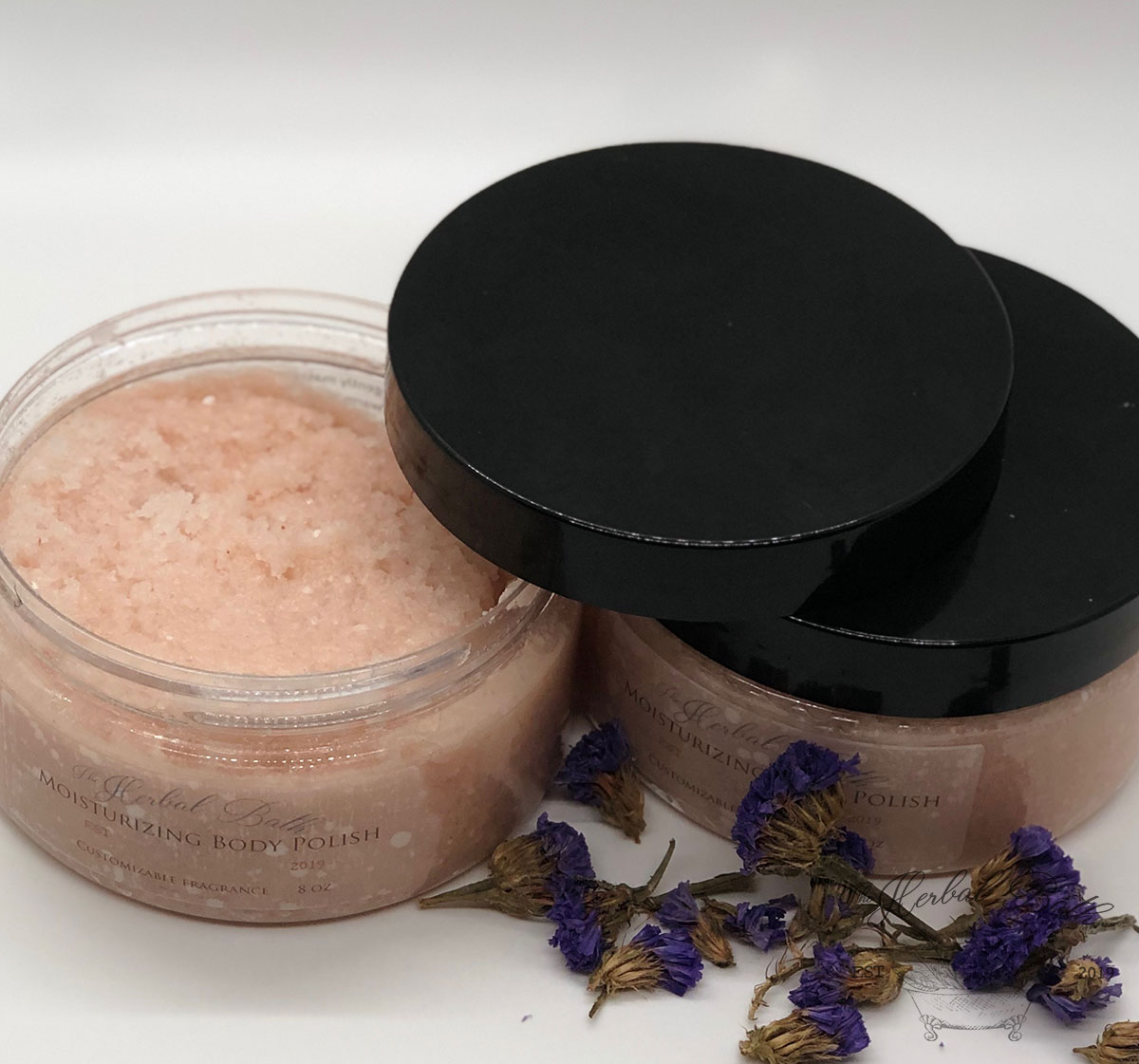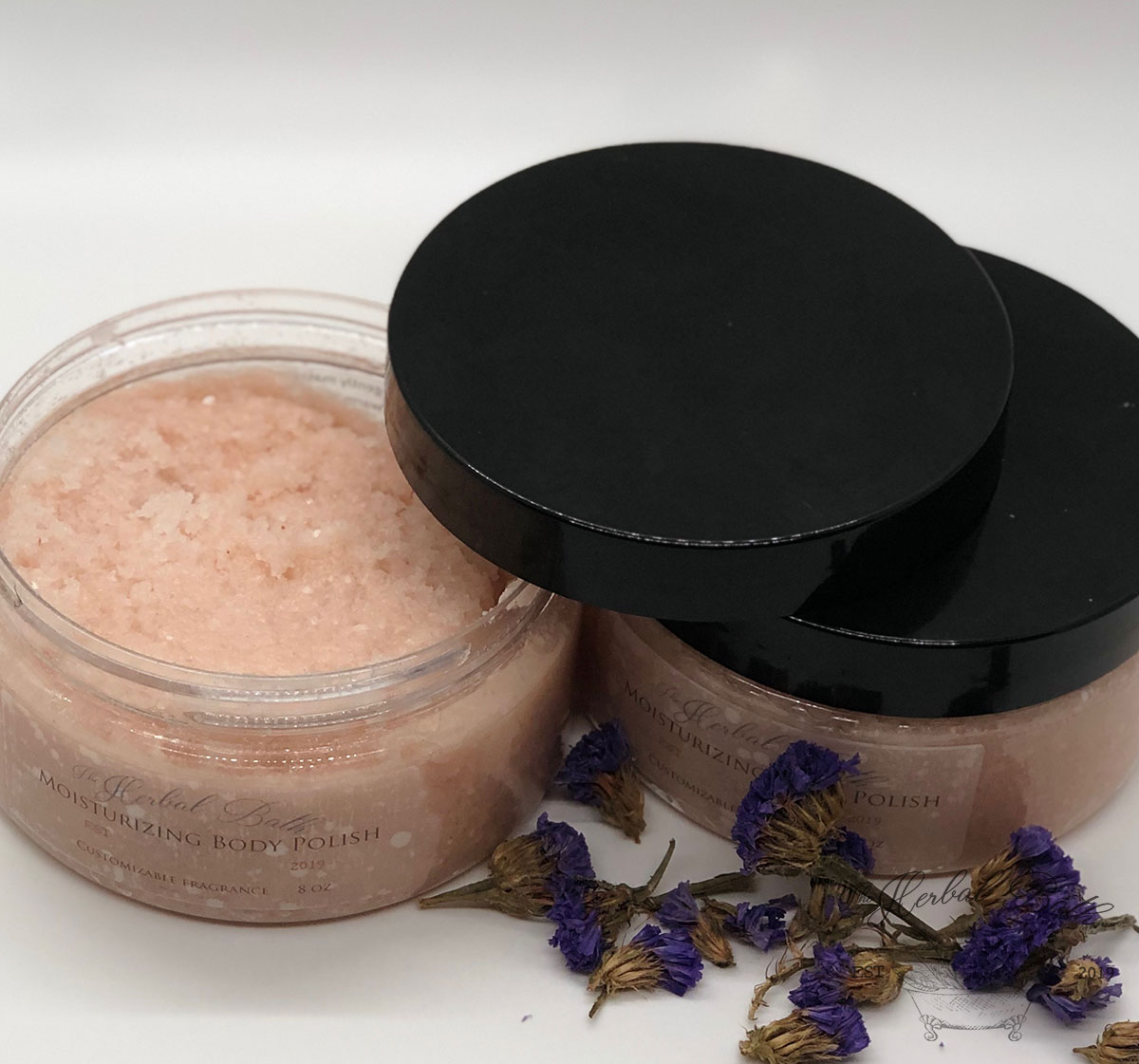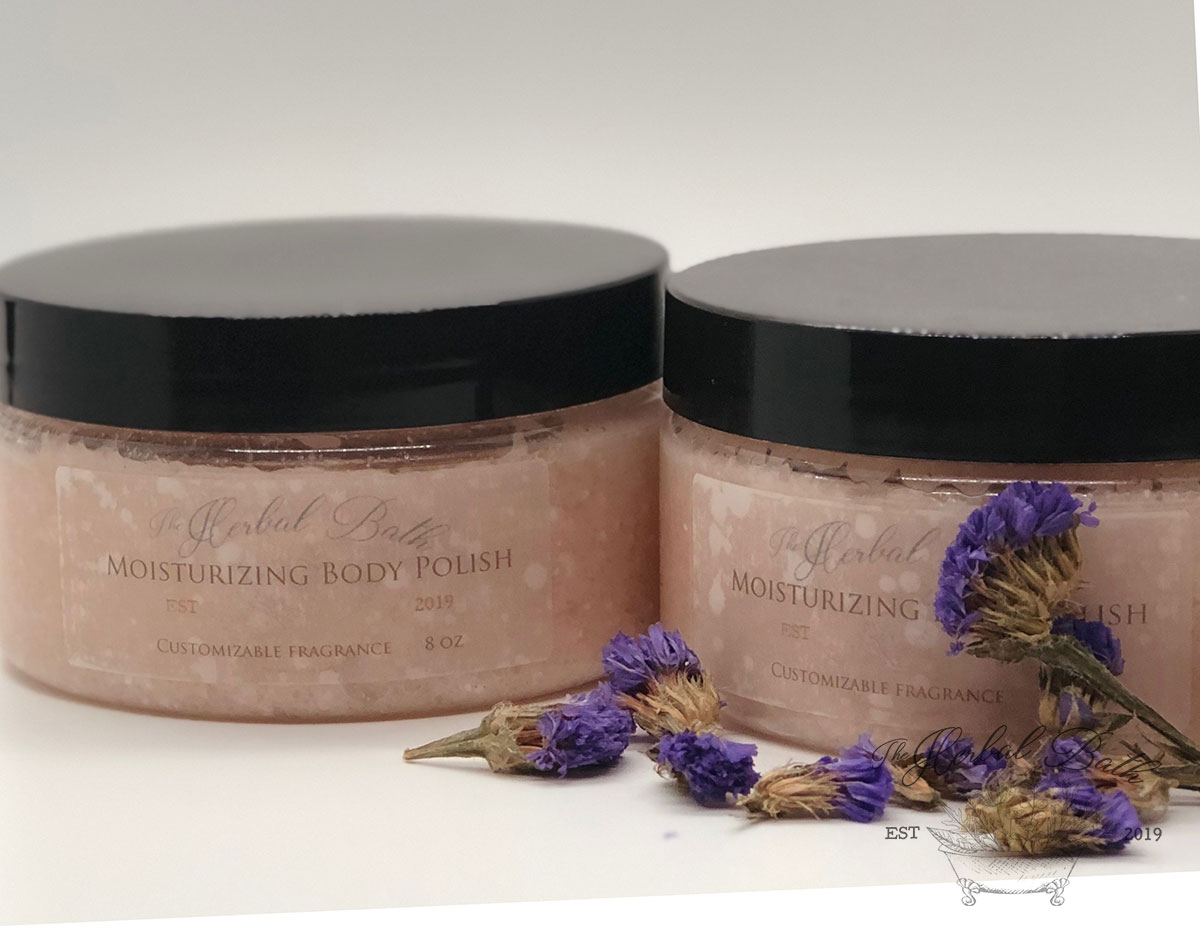 dead sea salt scrub
Our moisturizing body polish is a thick and creamy scrub created with a blend of 3 natural salts that have great exfoliating powers while being gentle on your skin, and blended with natural antibacterial coconut oil to leave your skin smooth, soft and perfectly cleansed. We now offer fully customize-able fragrances of essential oils for an all around personalized aromatherapy spa experience.
This salt scrub is perfect for dry cracked heals or work and weather dried hands. It makes a great exfoliating scrub after shaving leaving skin so soft and smooth it eliminates the need for an after shower moisturizer.
- Dead sea salt is naturally rich in Calcium, Sodium, Potassium, and Magnesium and is used to sooth and soften dry skin. 
- Himalayan salt is rich in Calcium, Magnesium, Potassium, Copper and Iron. 
- Our Epsom salt base allows the breakdown of essential oils in bath water. This breakdown allows you not only to receive the benefits of the vapors released by steam from the hot water, but also allows your skin to soak in the topical benefits of the essential oils.
This salt scrub is made with essential oils that offer great aromatherapy for a creative and open mind. please let us know what fragrance you would like in a comment with your order
No artificial colors or fragrances. 8oz jar ships with ribbons and bows in white box.