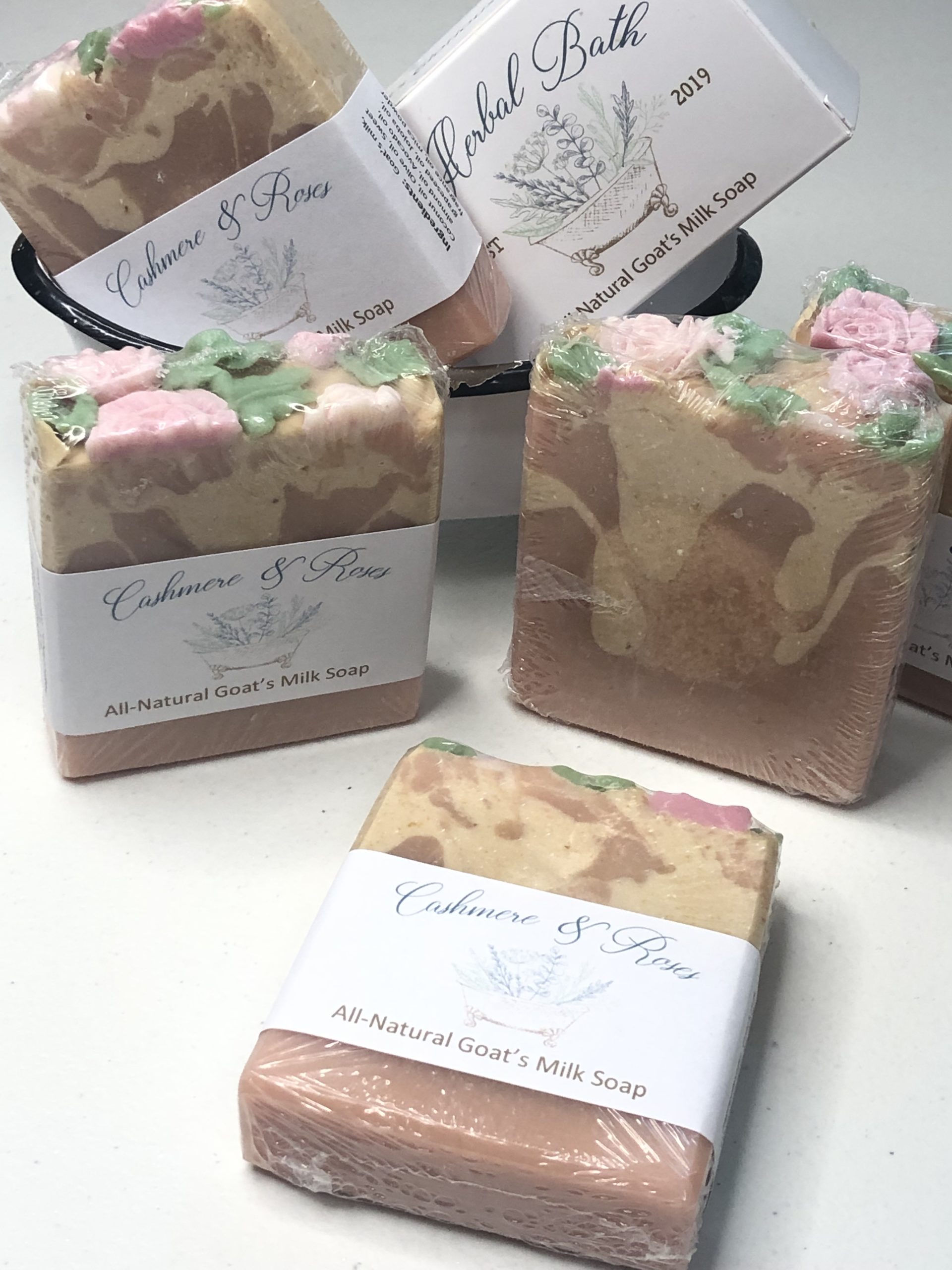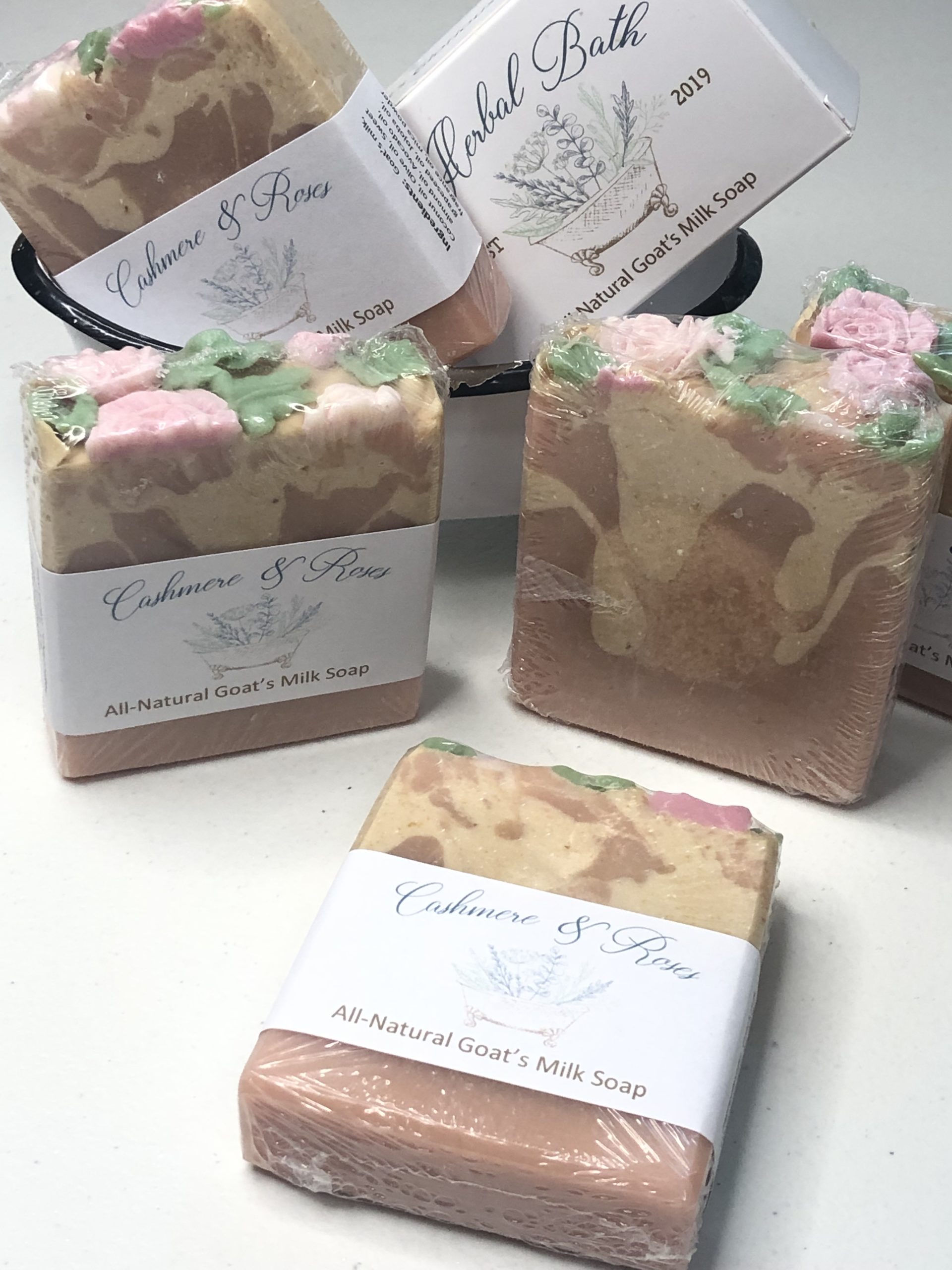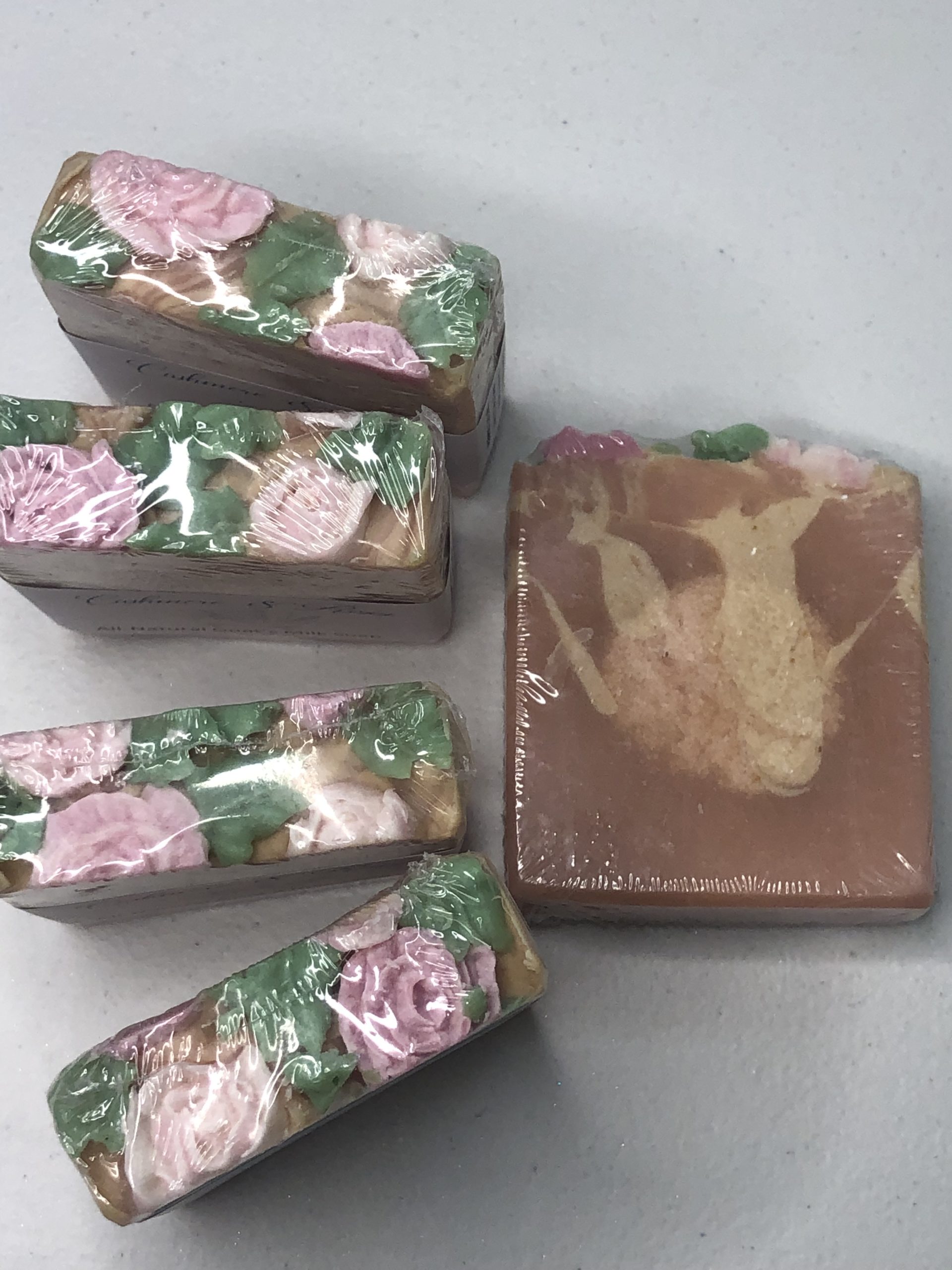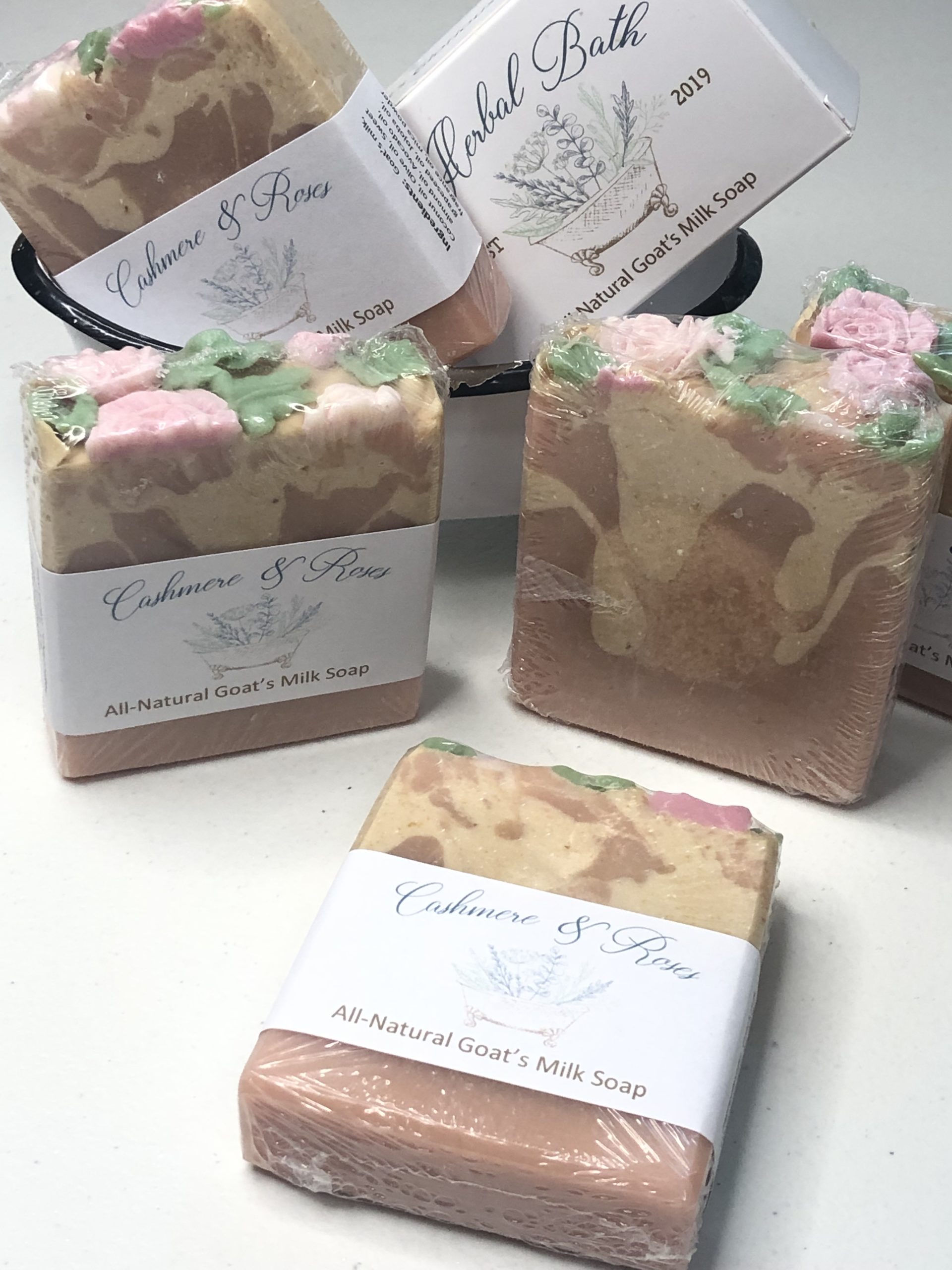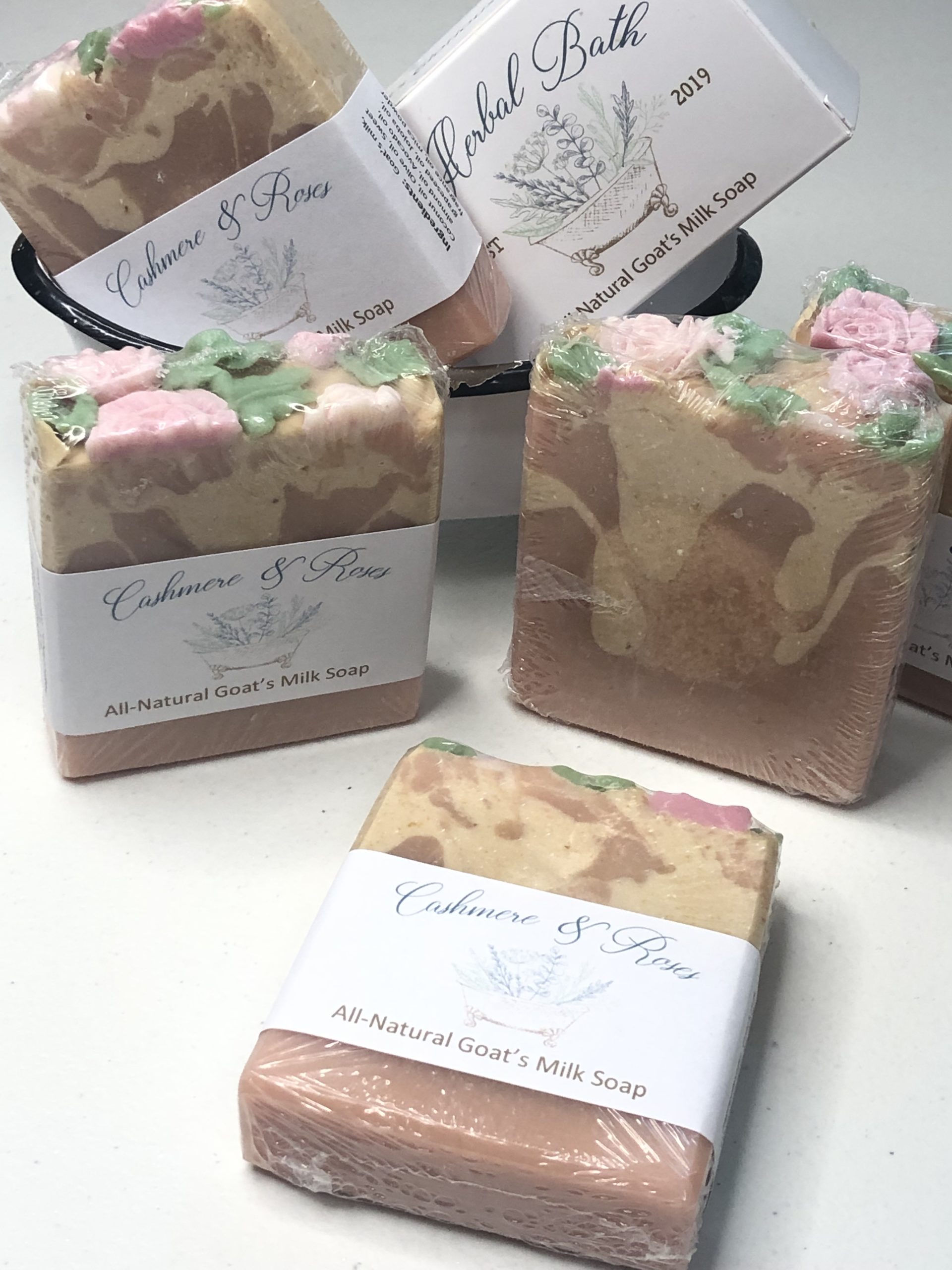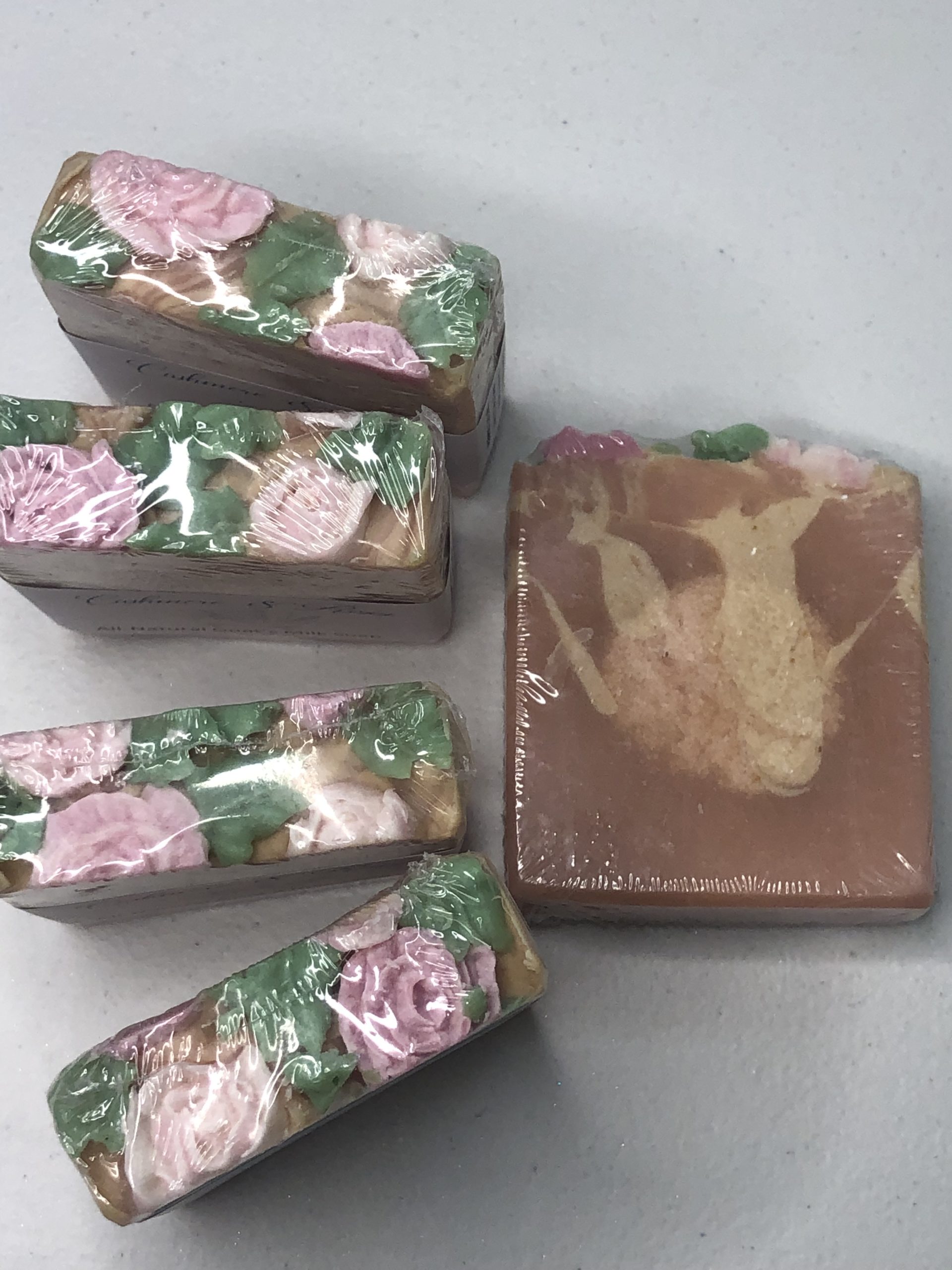 Cashmere and Roses Goat's milk soap
This is not your grandma's rose fragrance! This delicate hint of rose petals is blended with a cashmere fragrance that is a delightful fresh mix of blueberry, white freesia, wild grapes, pomegranate, lily, magnolia, green vines, cashmere and violet. WOW! It is an amazingly fresh and delightful blend like no other. with piped soap flowers on top, this bar will pretty up any hand or body washing space.
Our all natural goat's milk soaps are created with Coconut oil, fresh goat's milk, olive oil, sweet almond oil, avocado oil, jojoba oil and natural fragrance oil, titanium dioxide, and mica powders for color.
This is a pick TN product