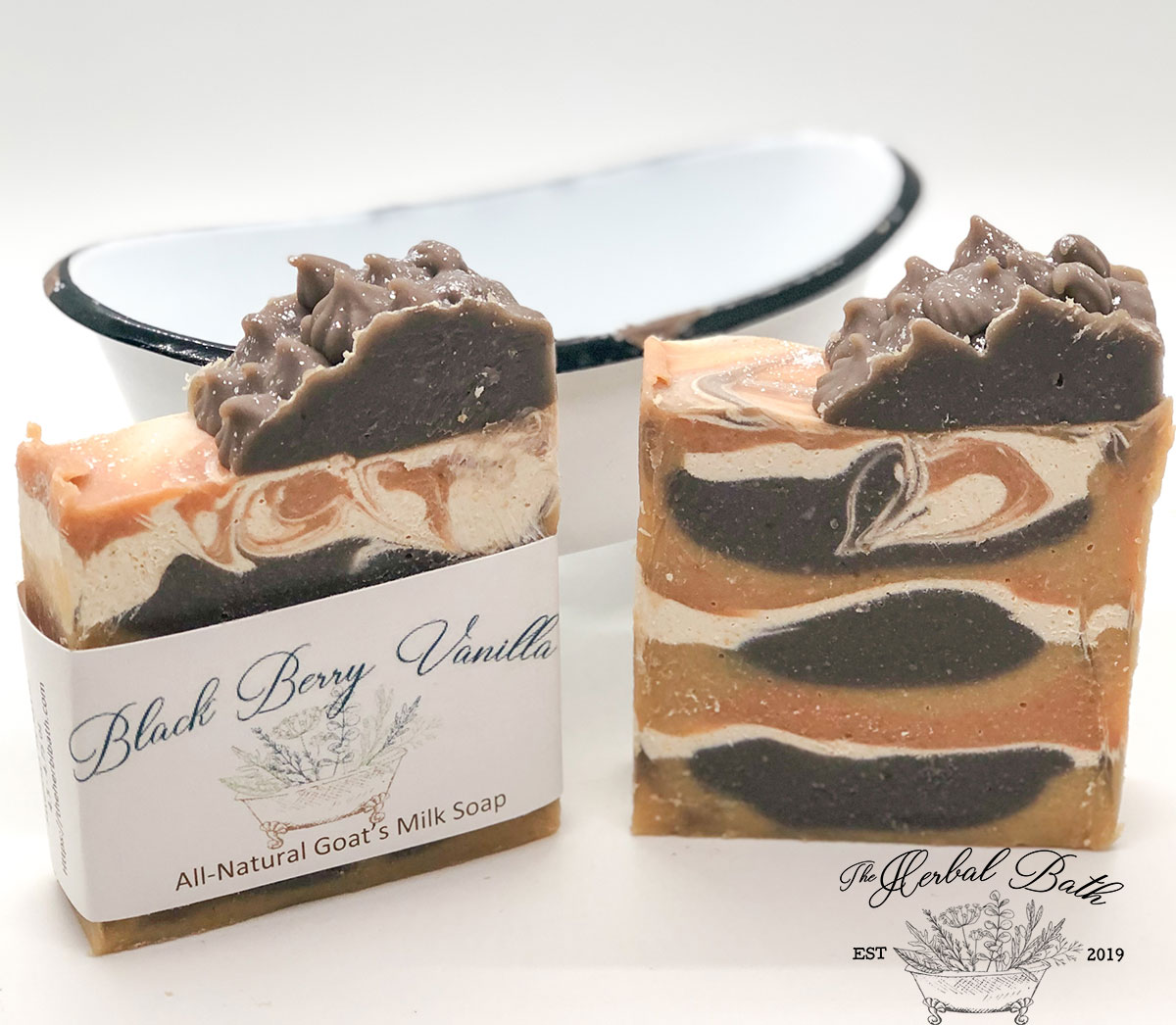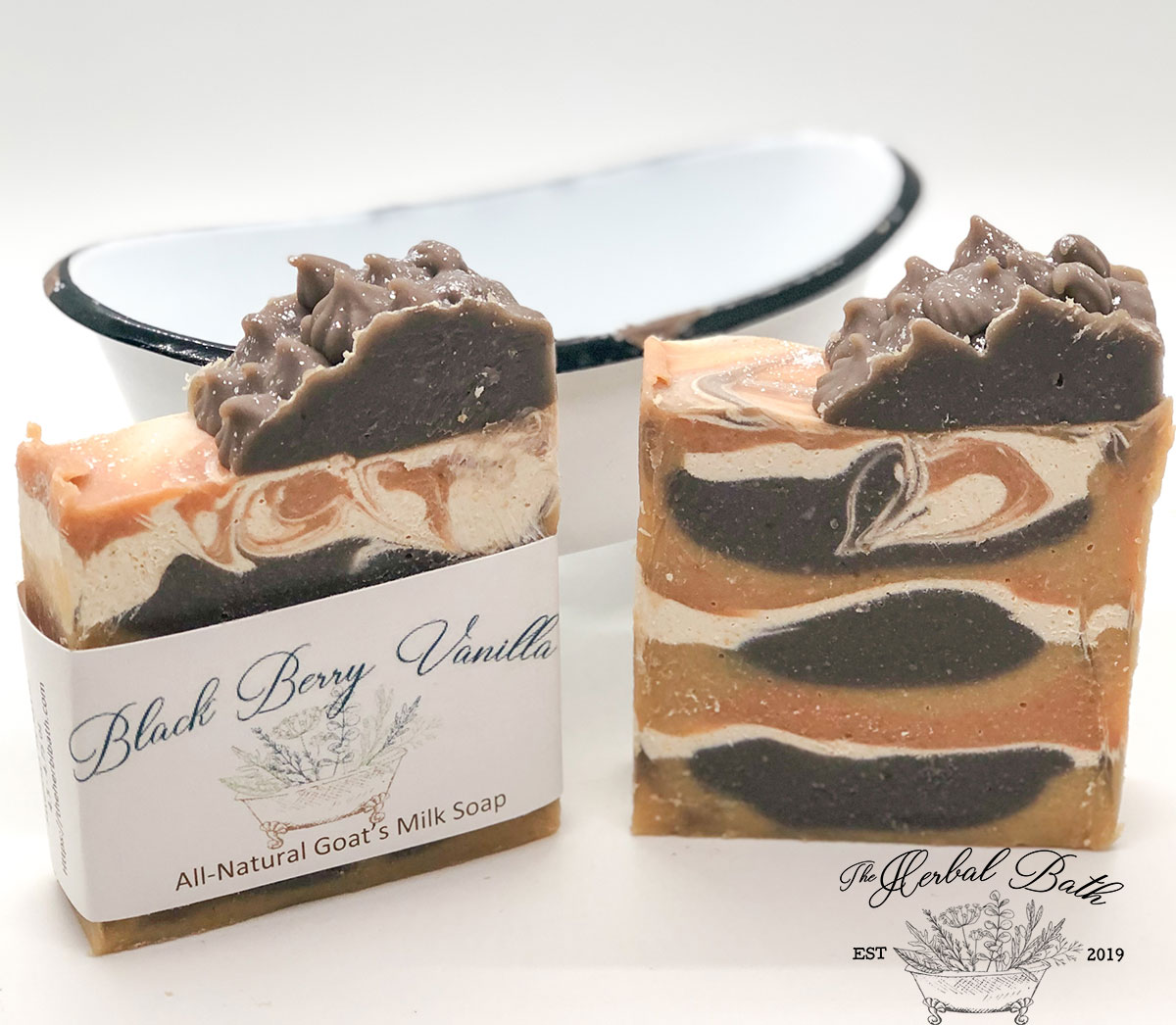 If fruity and delicious and what you crave this delightful dessert fragrance of black raspberries and vanilla cream is exactly what you need. Hand crafted bars of beauty, layered with raspberries and vanilla make this a beautiful gift as well as a delightful soap to use everyday.
I couldn't fit "black raspberry vanilla" on the label 🙂 Which is why I am calling this simply blackberry vanilla soap
Our all natural goat's milk soaps are created with Coconut oil, fresh goat's milk, olive oil, sweet almond oil, avocado oil, jojoba oil and natural fragrance oil, titanium dioxide, and mica powders for color.
This is a pick TN product