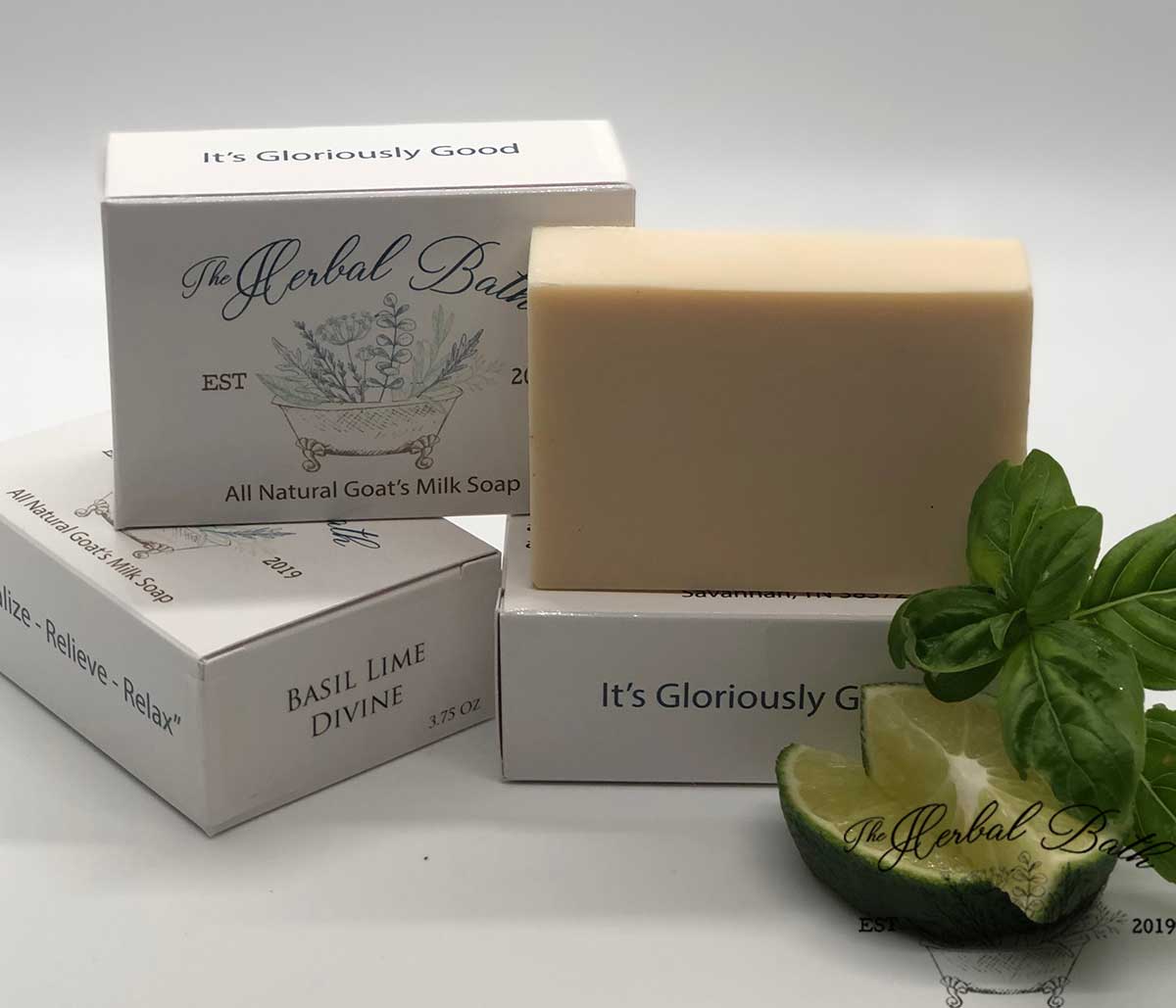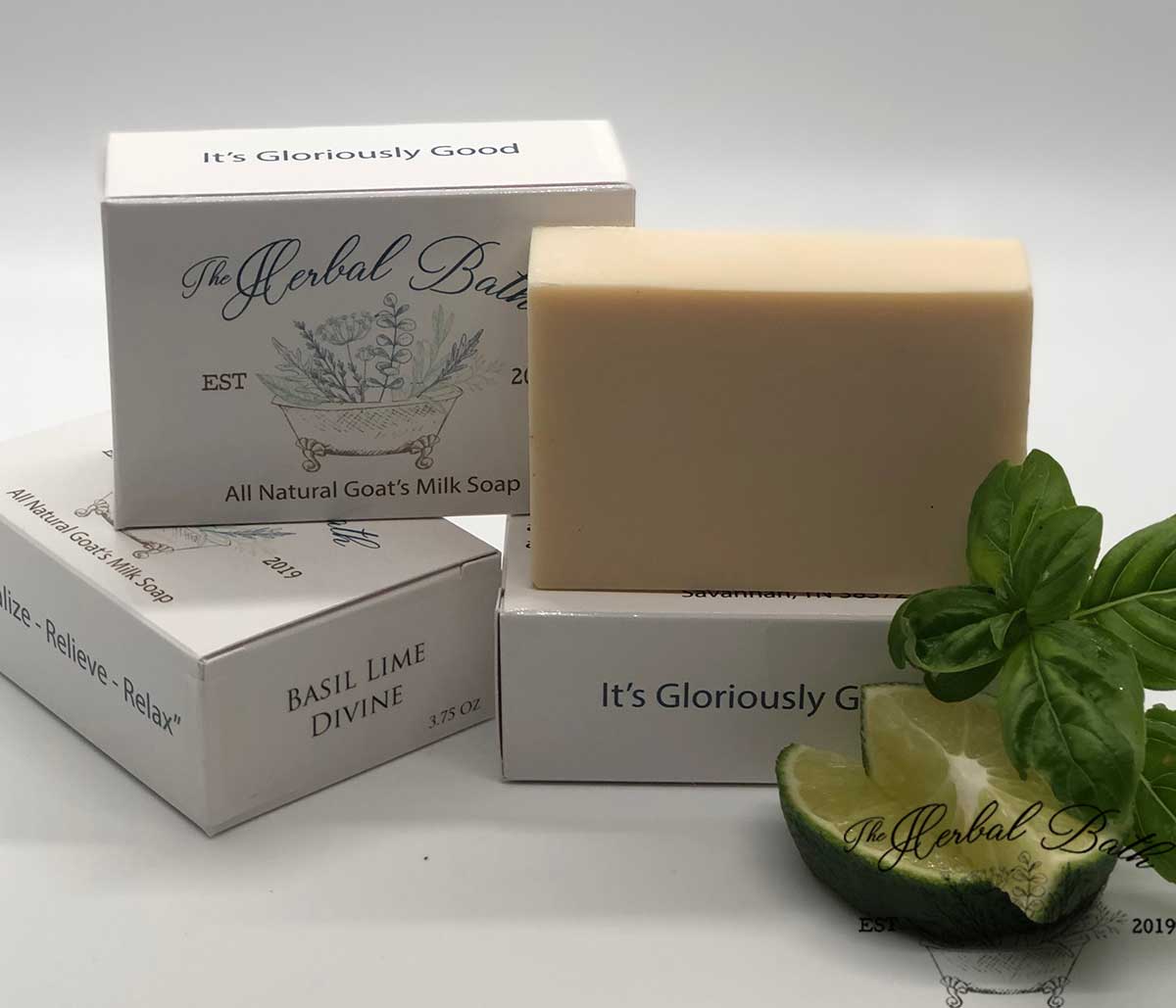 A popular pairing of basil and lime offers a clean, refreshing and a little bit spicy fragrance. Eco friendly bar soaps are making a kitchen comeback and this fragrance delivers on everything from sweet, citrus, and spice.
2.5 x 3.5 inch bar that is 1 inch thick, this is a molded bar that varies in color. Weight aprox 3.75oz
We begin our cold process with fresh goat's milk and add the following natural oils: Coconut oil, Shea Butter, Sweet almond oil, Avocado oil,Olive Oil, Jojoba oil. Then top the process off with high quality essential oils for added aromatic benefits. No added colors, pure and natural essential oil fragrance.
This is a pick TN product