America Strong goats milk soap
America Strong goats milk soap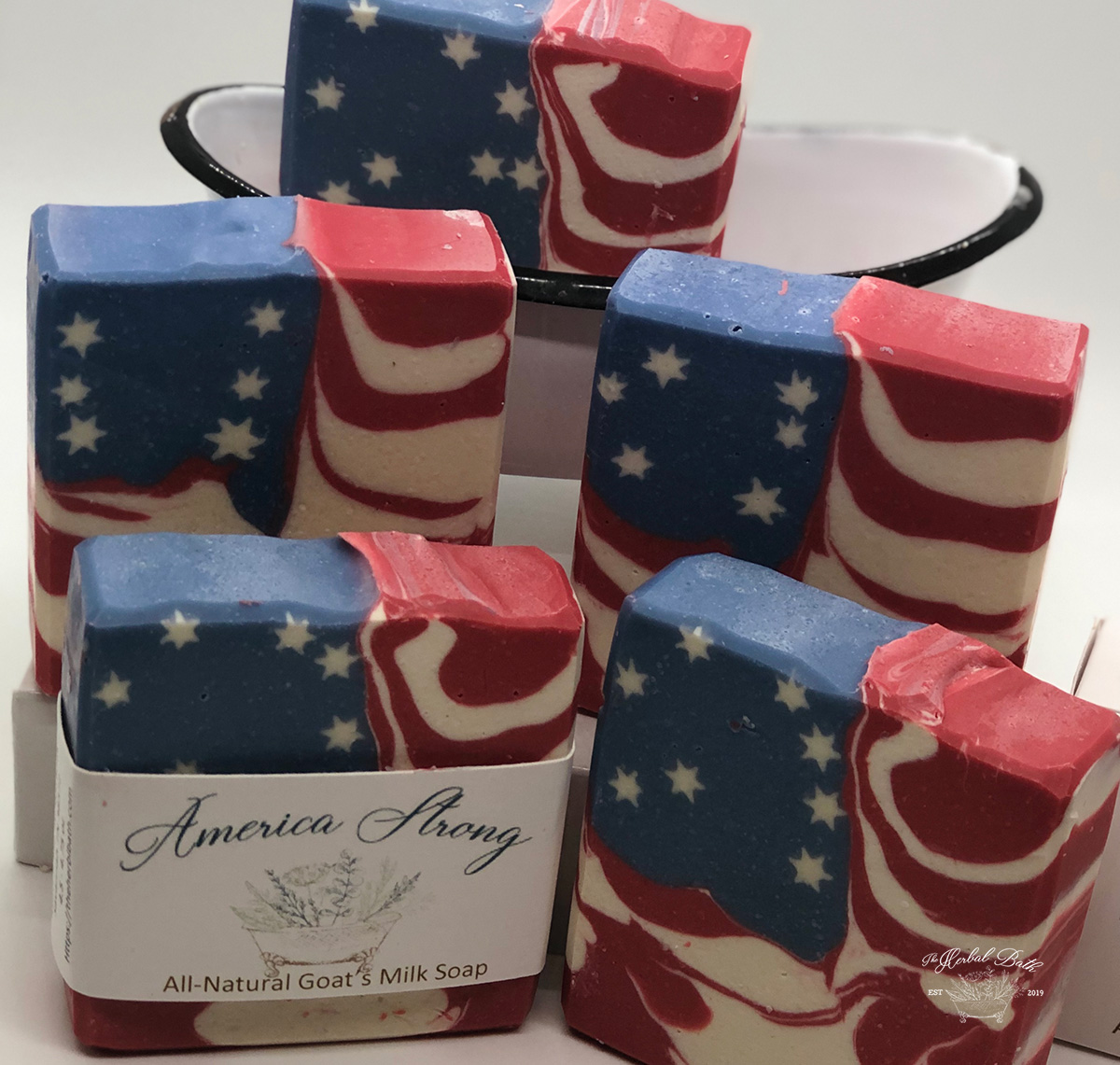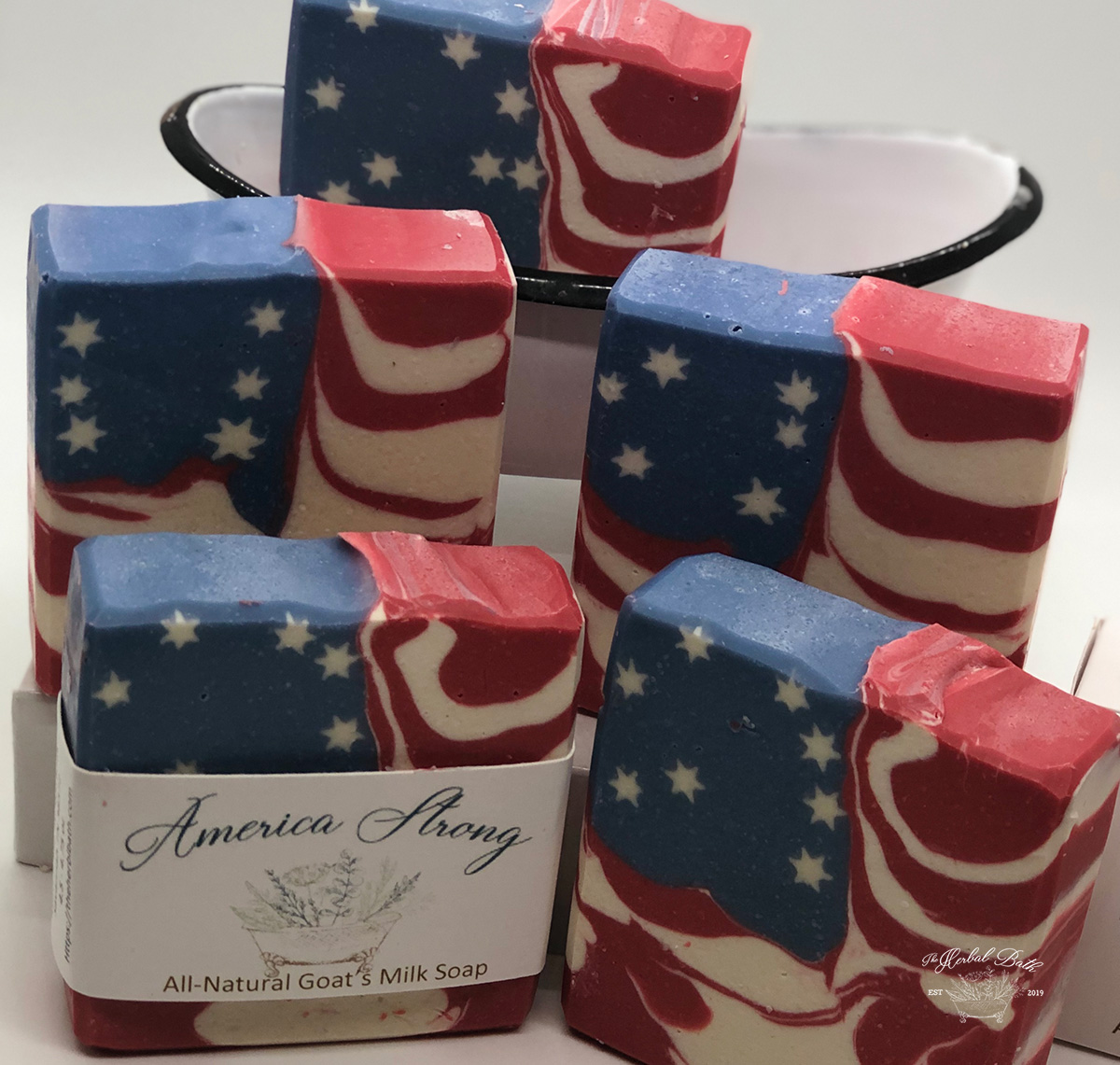 America Strong goats milk soap
Are you a Patriot? Do you love to show your American pride on the fourth of July? My family and I love to fly the red, white and blue from Memorial Day through the end of July. There is just something about a waving flag that brings a sense pride in our country. I come from a long line of military men, who fought, and bled for freedom. We remember the fallen this memorial day, and will celebrate the freedom that they provided this fourth of July.
Spread the Patriotic spirit this year with these hand crafted, America strong goats soaps.  American flag soaps are great for decor or to use everyday. You can give them as gifts or keep them for yourself. Lightly scented with a refreshing unisex blend of essential oils, to lift the spirit and help get you through these difficult days. Moisturizing enough to use all day everyday, without drying your skin.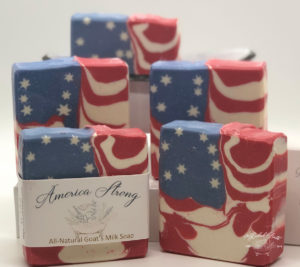 View our making of video on our YouTube channel here
2.5 x 3.5 inch bar that is 1 inch thick, this is a hand cut bar that varies in color and size. Weight may vary slightly and are 4.5-4.75 oz
We begin our cold process with fresh goat's milk and add the following natural oils: Coconut oil, Olive oil, Shea Butter, Avocado oil, Grapeseed oil, Jojoba oil. Then top the process off with high quality essential oils for added aromatic benefits. This bar is colored with mica powders
This is a pick TN product
Visit the store for our complete link of products here
And join us on Facebook in our VIP group for more health and wellness info and first looks at new products.