Shop the Herbal Bath store for plant powered bath and beauty products that are non toxic and safe for the whole family. 
The herbal Bath uses high quality natural ingredients and takes great pride in creating products that are healthy and good for you, your skin and your overall health. Our products are safe for children and practical for the whole family to use every day. We combine quality ingredients into everyday products to bring you clean, plant powered alternatives to the chemical laden products being sold today.
All Herbal Bath store products are handmade in Middle Tennessee. We use fresh goats milk from our local Stay'N Put farm to create all of our wonderful goat's milk soaps and lotions. which allows us to be a part of the "Pick Tennessee products" program. We also grow several of our own herbs and source others from certified organic growers in the USA to create hydrosols and herbal infusions that bring you all the goodness that nature provides
Calendula and French Clay Soap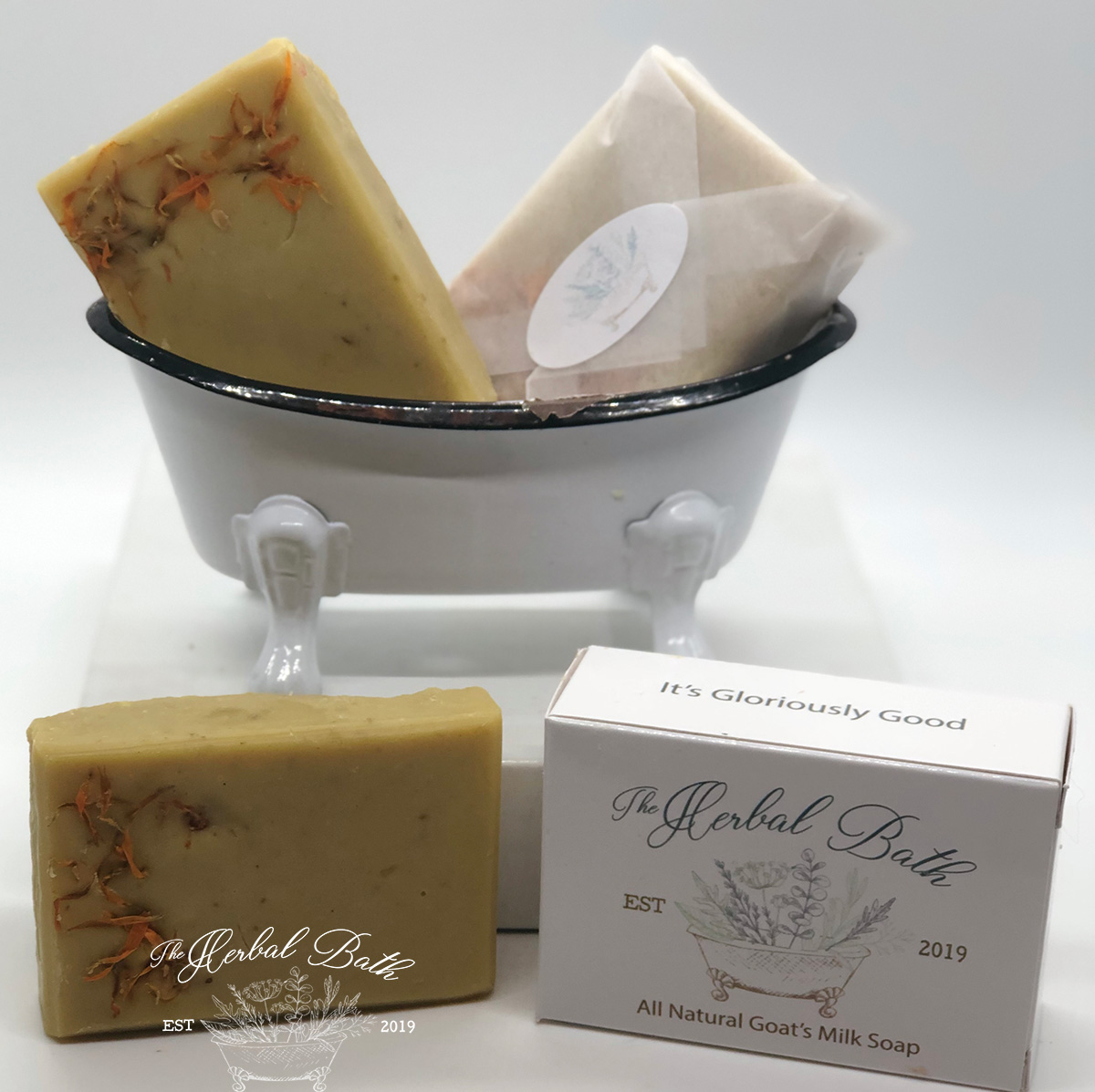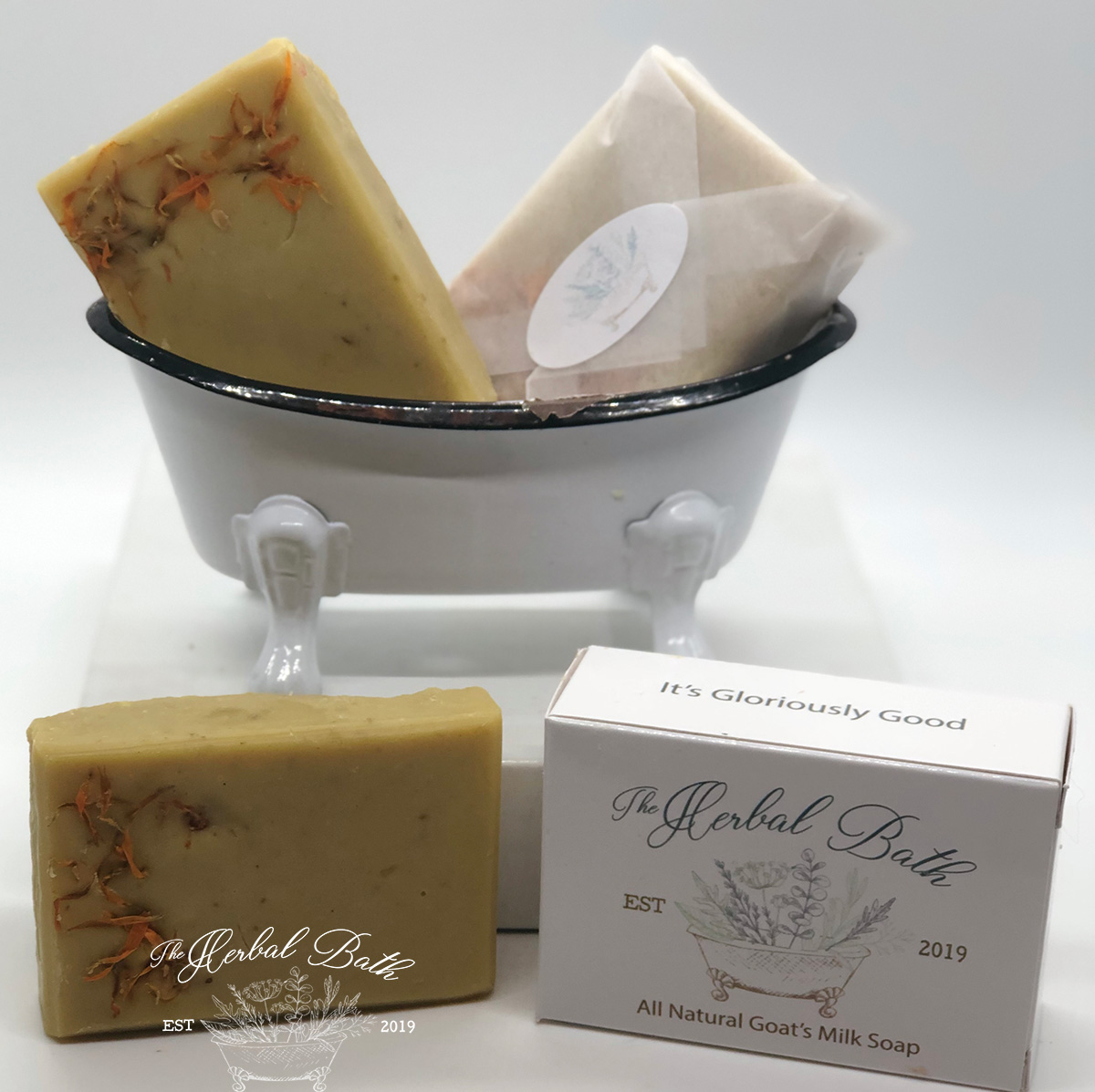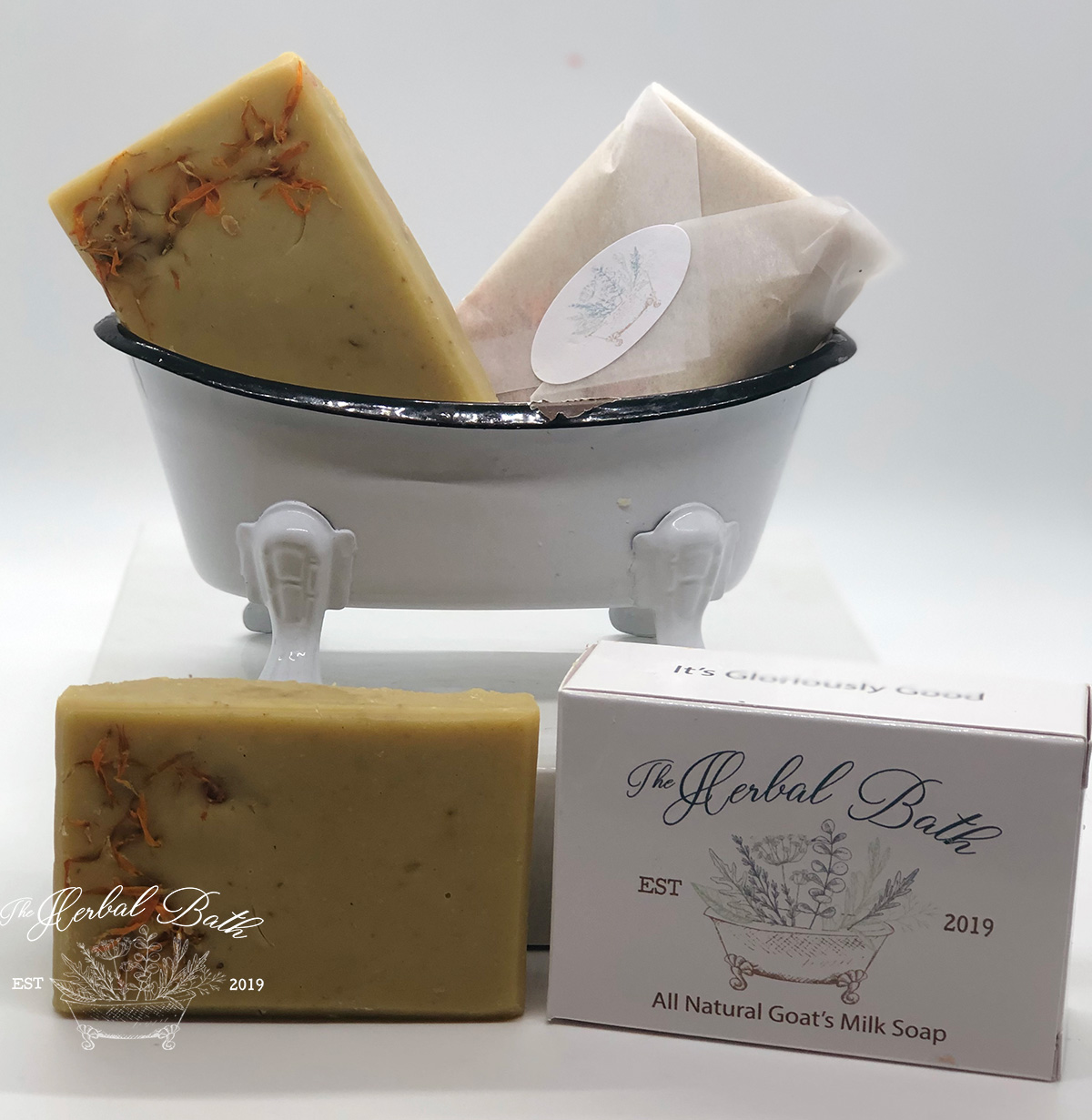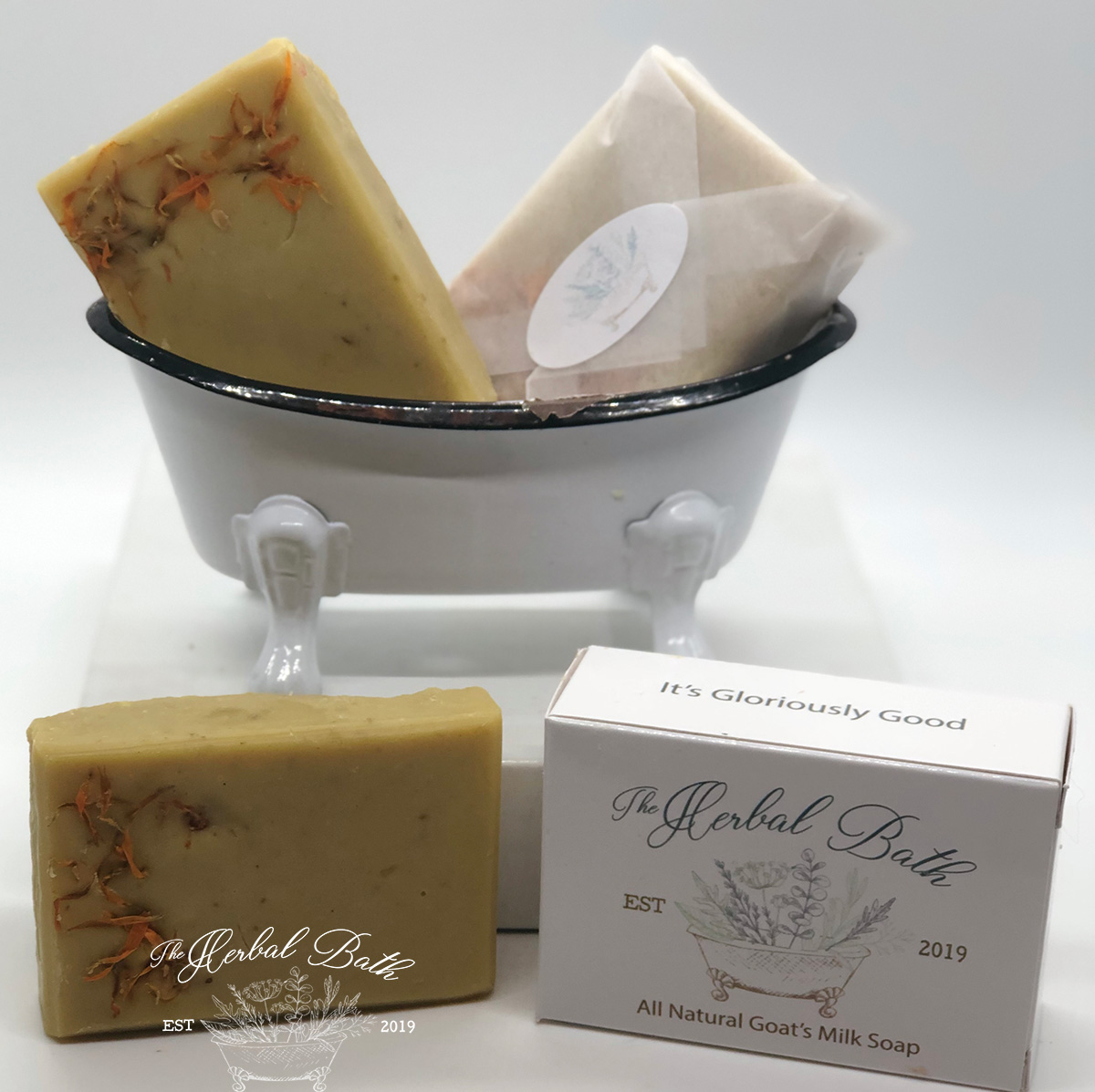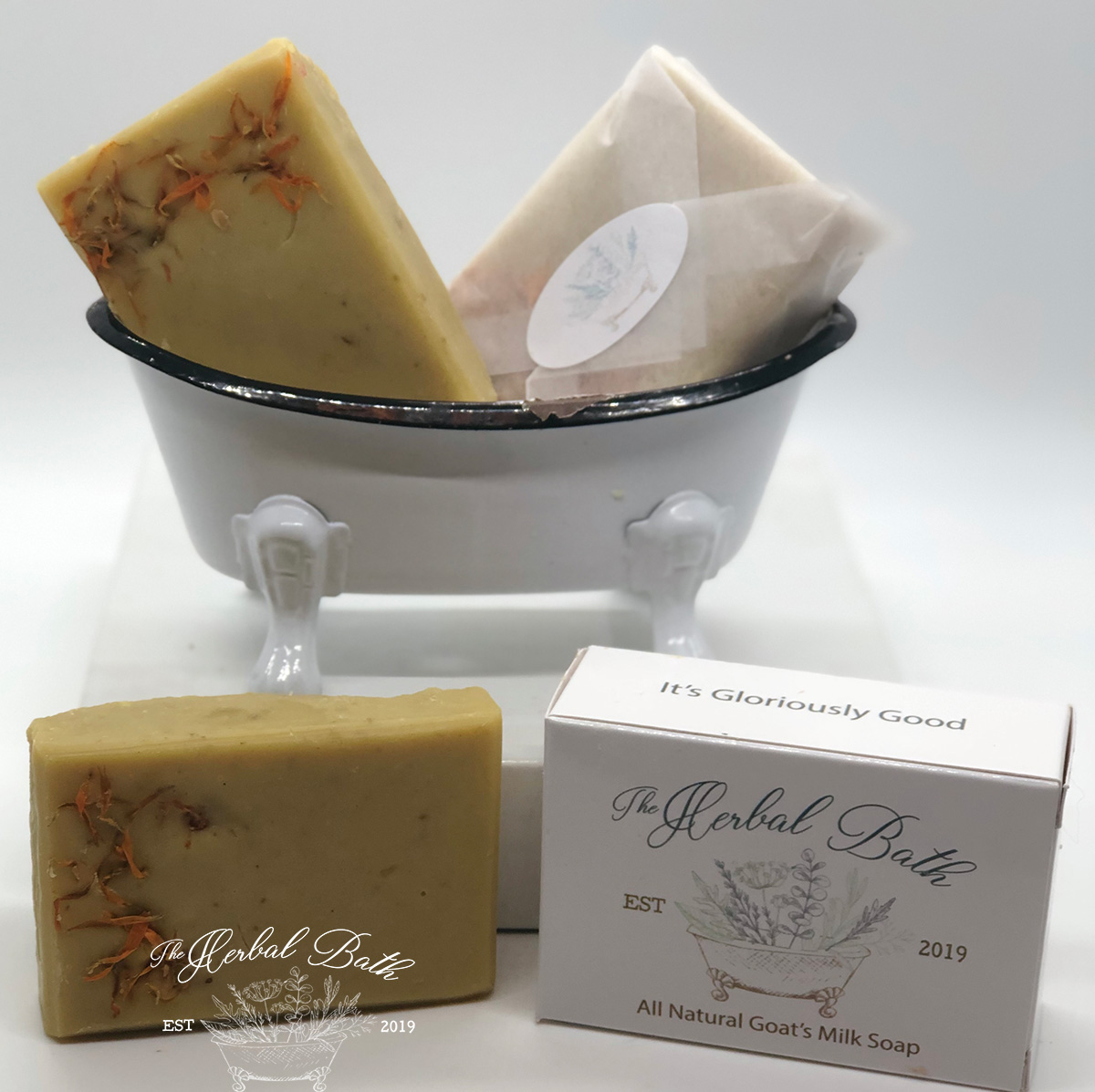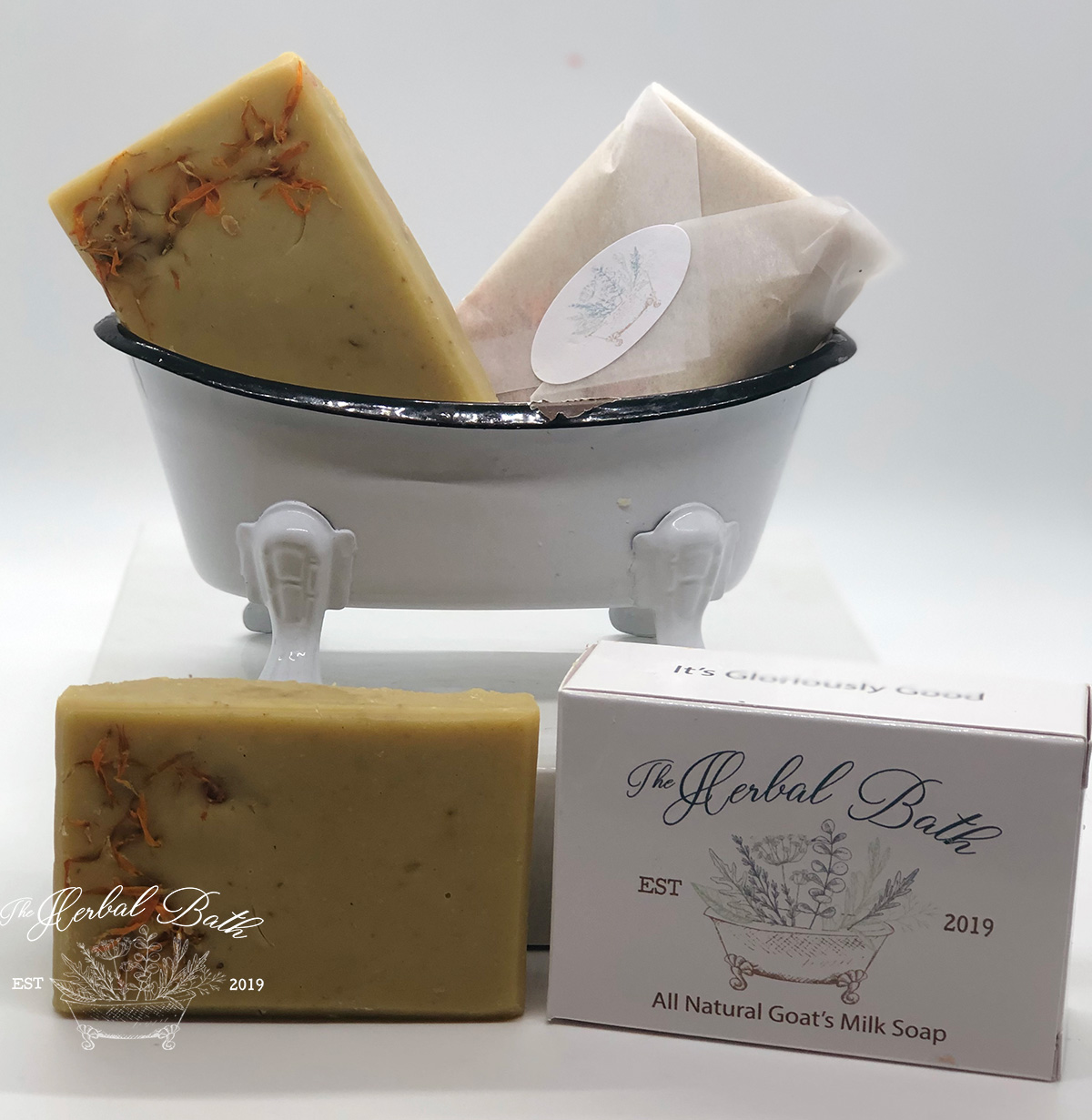 This Calendula bar is a new edition to our skin care line. Combined with french green clay it is out performed only by its delightful fragrance! We should call this bar RAVE, as rave you will, when you witness the transformation of your complexion. This bar may well become your new standard. 
We took dried calendula and brewed it into a beautiful tea which we used in this soap along with the plant material to offer you the full spectrum of goodness that is in the calendula plant. 
If you would like information about our wholesale business to business program you can visit our wholesale page here. And to read what others are saying about our products check out our testimonials here.
Have questions? Contact us here You can view the herbal bath store soap making videos on our new YouTube page.